Where Is Jamie Lynn Spears's Ex-Fiancé Casey Aldridge Now? They Share One Daughter Together
Jamie Lynn Spears got pregnant at age 16 with her then-boyfriend Casey Aldridge. Today, Casey stays out of the spotlight and lives a private life.
The gist:
Jamie Lynn Spears and her ex-fiancé, Casey Aldridge, made headlines in 2007 when she announced that at 16 years old, she was pregnant with his child.
The couple got engaged in 2008 and had a daughter, Maddie Briann Aldridge, together. However, their relationship fizzled in 2010 before they ever tied the knot.
Casey has mostly stayed out of the spotlight since his high-profile relationship with the Zoey 102 star, save for a string of arrests and legal trouble.
Article continues below advertisement
If you were a kid in the mid-2000s, you may be familiar with a little show called Zoey 101.
Jamie Lynn Spears starred as the titular character Zoey in the popular Nickelodeon series, which made her a household name alongside her mega-famous older sister Britney Spears.
But in late 2007, when the show was in its prime, Jamie Lynn announced the news that she was pregnant at age 16. Zoey 101 ended abruptly after that.
Despite speculation that her pregnancy prompted Zoey 101 to end, Jamie Lynn claimed that the show had run its course months before she even knew she was going to become a mom.
Article continues below advertisement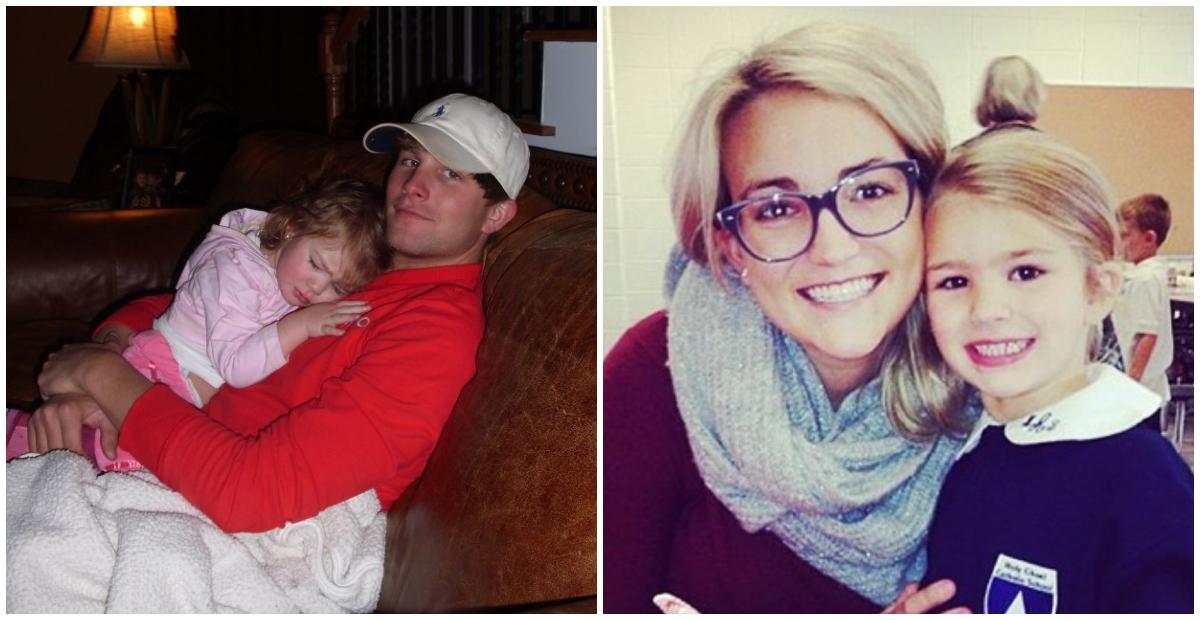 Casey Aldridge, Jamie Lynn's boyfriend at the time, was the father. Per the New York Post, she met him at church when she was 13 and they had been dating for two years before she got pregnant.
If you've been keeping tabs on Jamie Lynn, you probably already know that she's currently married to her husband Jamie Watson. But you may be wondering what happened with Casey. Worry not, we have all deets below!
Article continues below advertisement
Where is Casey Aldridge now?
Casey currently appears to be staying out of the spotlight. His Instagram account is currently private and it's unclear what exactly he has been up to. Despite being very involved with the Spears family at one point in his life, he remained silent during Britney Spears's conservatorship trial.
It is unclear how often he sees his daughters Maddie and Skylar.
What happened with Jamie Lynn Spears and Casey Aldridge after Jamie Lynn got pregnant?
After announcing the news of their pregnancy, Jamie Lynn and Casey got engaged in March 2008 and moved to a house in Liberty, Miss., to start their family. They welcomed their only child together, daughter Maddie Briann Aldridge, in June 2008.
But it wasn't long before their romance hit a snag. They called off their engagement in 2009. For a few months after that, it wasn't clear if they were trying to mend things. But in November 2010, they officially were done.
Article continues below advertisement
Both Jamie Lynn and Casey moved on while continuing to co-parent Maddie.
In March 2014, Jamie Lynn married Jamie Watson. They welcomed their first child together, Ivey Joan Watson, in April 2018.
Meanwhile, Casey married a woman named April Watson in 2013. The following year they welcomed a daughter, Skylar Brooke. But things in their marriage reportedly started to go downhill when Casey began getting in trouble with the law.
Article continues below advertisement
Per Radar Online, he was charged with driving under the influence, possession of paraphernalia, and reckless driving in May 2016. In September 2017, April filed for divorce from Casey, which was finalized in June 2018. That said, she appears to have an outdated Facebook profile where she still has Casey's last name.
Casey was also arrested in 2019 on drug charges and again in 2020 for burglary, per TMZ.