Jamie Lynn Spears' Daughter Was in a Near-Fatal Accident in 2017
Jamie Lynn Spears' oldest daughter Maddie almost died in 2017 after a devastating accident left her without a pulse. Here's what happened.
You may just know Jamie Lynn Spears as an actress and/or as the younger sister of pop star Britney Spears. But that's not Jamie Lynn's most important role. She's also a mother.
Article continues below advertisement
The Zoey 101 alum has two beautiful daughters: Maddie Briann Aldridge, 14, and Ivey Joan Watson, 5. And in the premiere of FOX's newest celebrity competition series Special Forces: World's Toughest Test, Jamie Lynn opens up about a near-fatal accident that Maddie endured. What exactly happened to Jamie Lynn's oldest daughter? Here's what we know.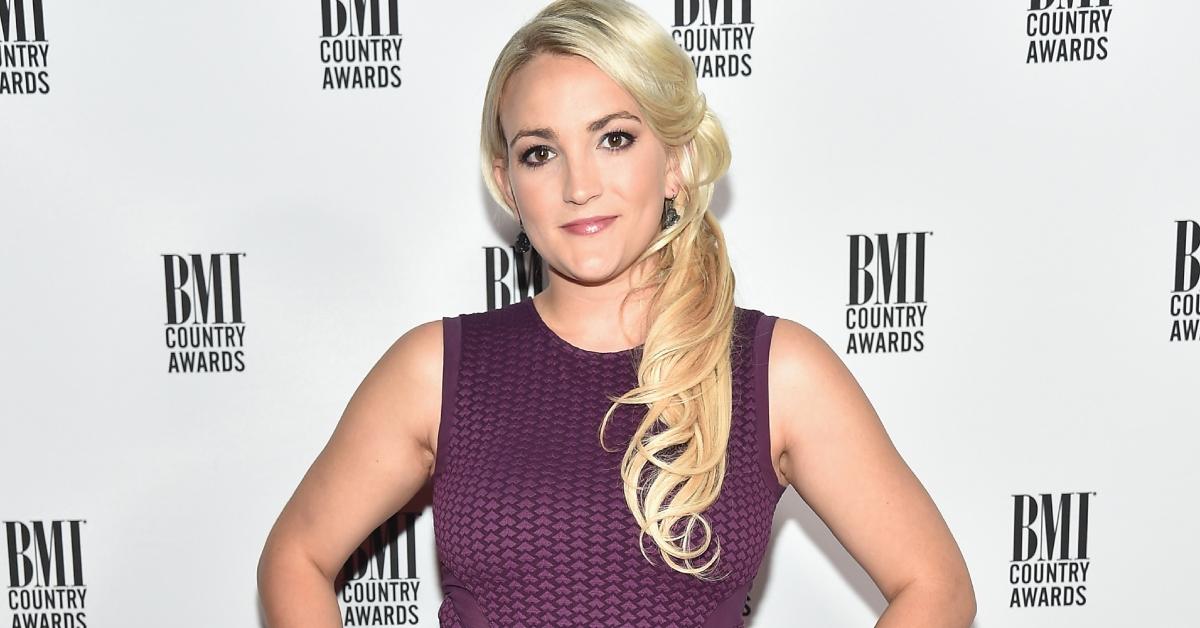 Article continues below advertisement
What happened to Jamie Lynn Spears daughter, Maddie?
Jamie Lynn explained in her book Things I Should Have Said that her daughter Maddie had a life-threatening accident in 2017.
While at her grandparents' house, Maddie went for a ride on her ATV or quad bike. Unfortunately, she apparently lost control and the ATV ended up submerged in a pond while she was strapped in. Fortunately, the young girl survived and suffered no major damage. But for some time, it didn't look like Maddie was going to make it, and Jamie Lynn felt her whole world stop.
"She was unconscious, her body distended, face swollen and eerily blue. The EMT started CPR. Nothing was working — not the compressions or the forced influx of air. No response," wrote Jamie Lynn, recounting the accident.
She continued: "Wordlessly the EMT grabbed her lifeless body, flipped it over and began pounding on her back. I knew what I had just witnessed. My daughter's lifeless body."
Article continues below advertisement
By that point, Jamie Lynn's family was already making phone calls and delivering the tragic news that Maddie had passed away. But things started to look up when a fireman announced that they had found Maddie's pulse.
Article continues below advertisement
In the hospital, it was still unclear whether or not Maddie would survive. But Jamie Lynn's husband, Jamie Watson, was able to garner a response from Maddie that reassured the Sweet Magnolias star that Maddie was going to be OK.
"I looked up and my eyes widened at the wide-eyed expression on Jamie's face. He was looking into Maddie's open eyes. She painstakingly raised her finger with the pulse oximeter on it and pointed the small red light at Jamie. He smiled and said, 'E.T., phone home.' She held her finger up for a moment longer and he said it again. 'E.T., phone home.' At that moment I knew she was definitely coming back to us," wrote Jamie Lynn.
Article continues below advertisement
Fast forward to today and Maddie is thriving and Jamie Lynn couldn't be more grateful. In a recent Instagram post, Jamie Lynn wished her daughter a happy birthday and celebrated her. "I'm so thankful for each and every day I get to be her mama, even during these teenage years lol. She has been my saving grace, since the day she was born," Jamie Lynn wrote.
Jamie Lynn stars in Special Forces: World's Toughest Test, which premieres on FOX on Jan. 4.