We've Been Hearing "CCFC" All Over Season 2 of 'Cheer' — We Must Know Its Secret!
Why do we keep hearing the letters CCFC on Season 2 of 'Cheer'? It's everywhere. We must know its secret. What does CCFC mean in 'Cheer'?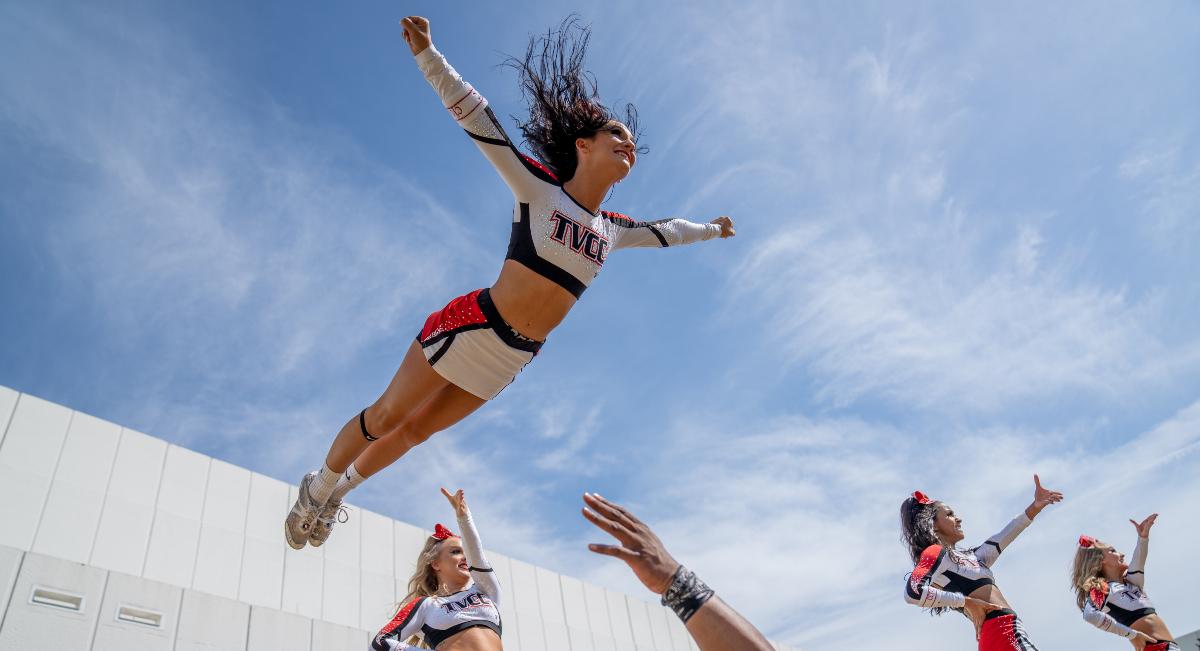 We are truly pumped about meeting the squad from Trinity Valley Community College (TVCC) in Season 2 of Netflix's Cheer. It's not that we don't love Navarro, but it's always good to get some fresh competition basket tossed into the mix.
Something we've noticed with this new team is the letters CCFC being chanted seemingly at random. What does CCFC mean in Cheer? Are they in a super fun cult?
Article continues below advertisement
What does "CCFC" mean in 'Cheer'?
Cheerleading is not a cult, but they are a family, and nothing brings a family closer together than shared experiences. In this case, CCFC is an acronym for a secret phrase that only TVCC cheerleaders are privy to. It's kind of like how the Freemasons have a secret handshake, or speakeasies used to require passwords for entry. This is an intense sport that can be very stressful, but it's also a cool club that you're now part of, and on Wednesdays they wear pink. Just kidding, they wear uniforms.
Article continues below advertisement
Because we've watched far too many true-crime docs, we decided to take to social media to uncover the mystery of CCFC. We were able to track down former TVCC cheerleader @kyrabell_ on Twitter, who gave us an answer that was also a non-answer. When asked what the letters meant she said, "I am so sorry but I can't tell you. CCFC is something that I've had the pleasure of earning but cannot share with anyone ever — not even with family or friends, I apologize!" Looks like we're joining the squad!
We got one step closer to cracking this case when we discovered that this is apparently something a lot of teams do. According to The Cheer Buzz, more than a few squads have their own secret language. The California Allstars Lady Bullets use LBOD, which means "Lady Bullets or Die." If it's up to us, we choose Lady Bullets. Coming in hot from Florida is Top Gun Allstars with OAFAAF, or "Once a Family, Always a Family." That sounds like the mob! Maybe CCFC means Cardinal Cheerleaders F---ing Crush?
Article continues below advertisement
Cheerleading has a history of traditions.
Everyone remembers the iconic scene in Bring It On when Kirsten Dunst's character drops the "spirit stick" at cheer camp, which put a curse on their team. Guess what, the spirit stick is a real thing, but it's not steeped in terror. It all began in 1954 at a National Cheerleaders Association Camp, which was founded by Lawrence "Herkie" Herkimer. Who is that? Great question.
Article continues below advertisement
Lawrence was an innovator in the world of cheering, inventing the Herkie jump and patenting the pom-pom. While at the cheer camp in 1954, he noticed one of the teams falling behind the others. They couldn't jump, weren't nailing any stunts, and certainly couldn't tumble, but they never gave up. They had spirit, so to acknowledge that, Lawrence came up with the spirit stick. He cut the branch off a tree, painted it, and presented it to the team. That tradition lives on today.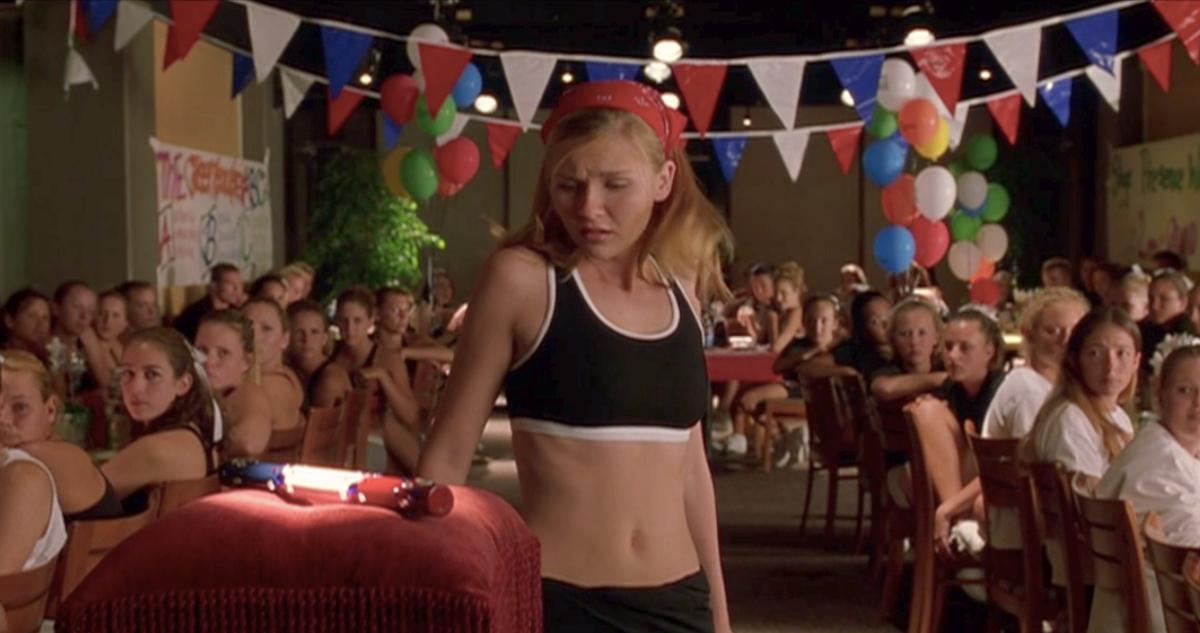 We'll probably never find out what CCFC stands for, and that's okay. As famed astronomer Carl Sagan once said, "There is a lurking fear that some things are not meant to be known." You could say this is an A and B conversation so we'll CCFC our way out.
Seasons 1 and 2 of Cheer are currently streaming on Netflix.