These Celebrities Are Winning Halloween 2019
Article continues below advertisement
1. Kourtney Kardashian as Ariana Grande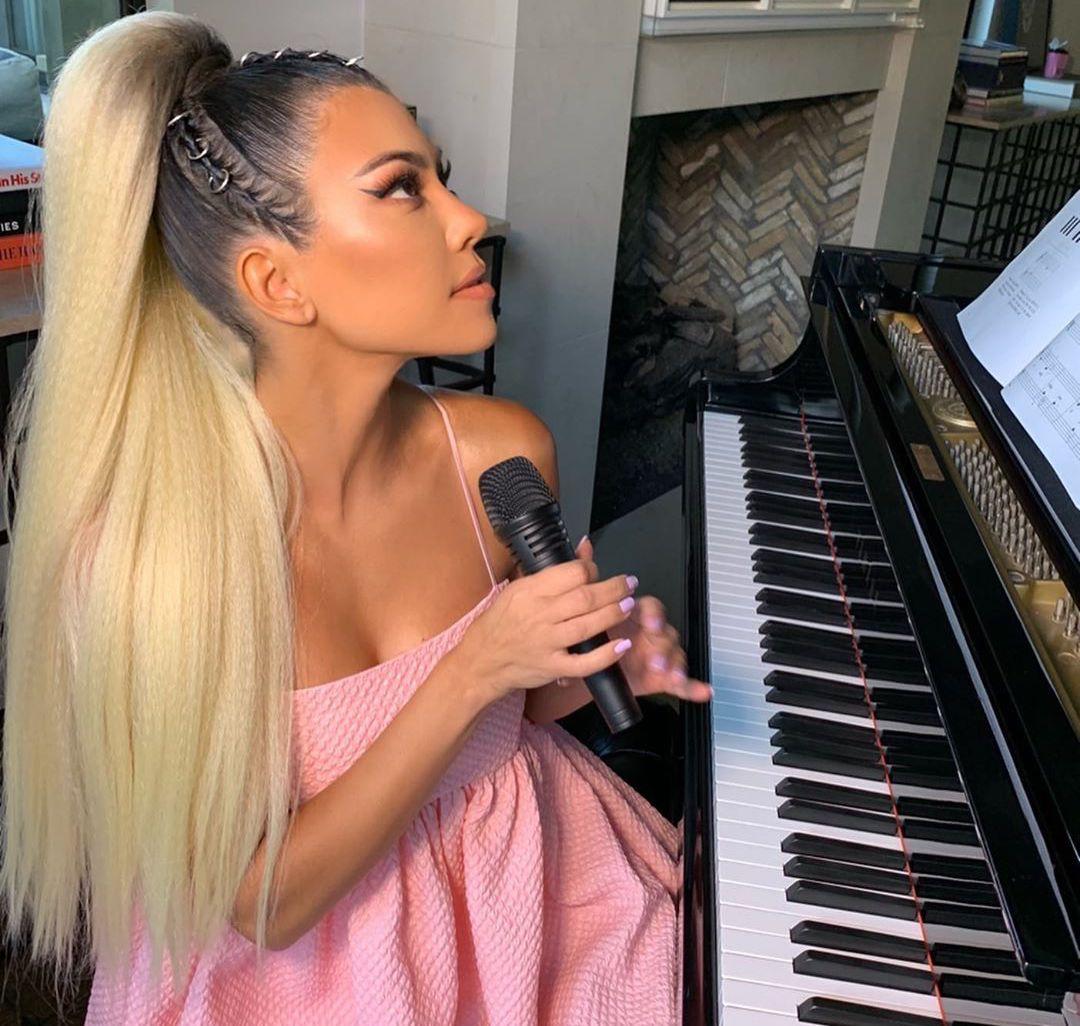 OK, technically this one is from 2018, but we're still obsessed with this Kourtney Kardashian homage to Ariana Grande. If there's anyone who knows how to "thank u next," it's this mother of three.
2. Halsey as Marilyn Manson
Notable mention shoutout goes out to Halsey's other costume as Cher to Evan Peters' Sonny. The couple has been rumored to be dating for a while, but this couples costume kind of seems to cement it. Don't you think?
Article continues below advertisement
3. Demi Lovato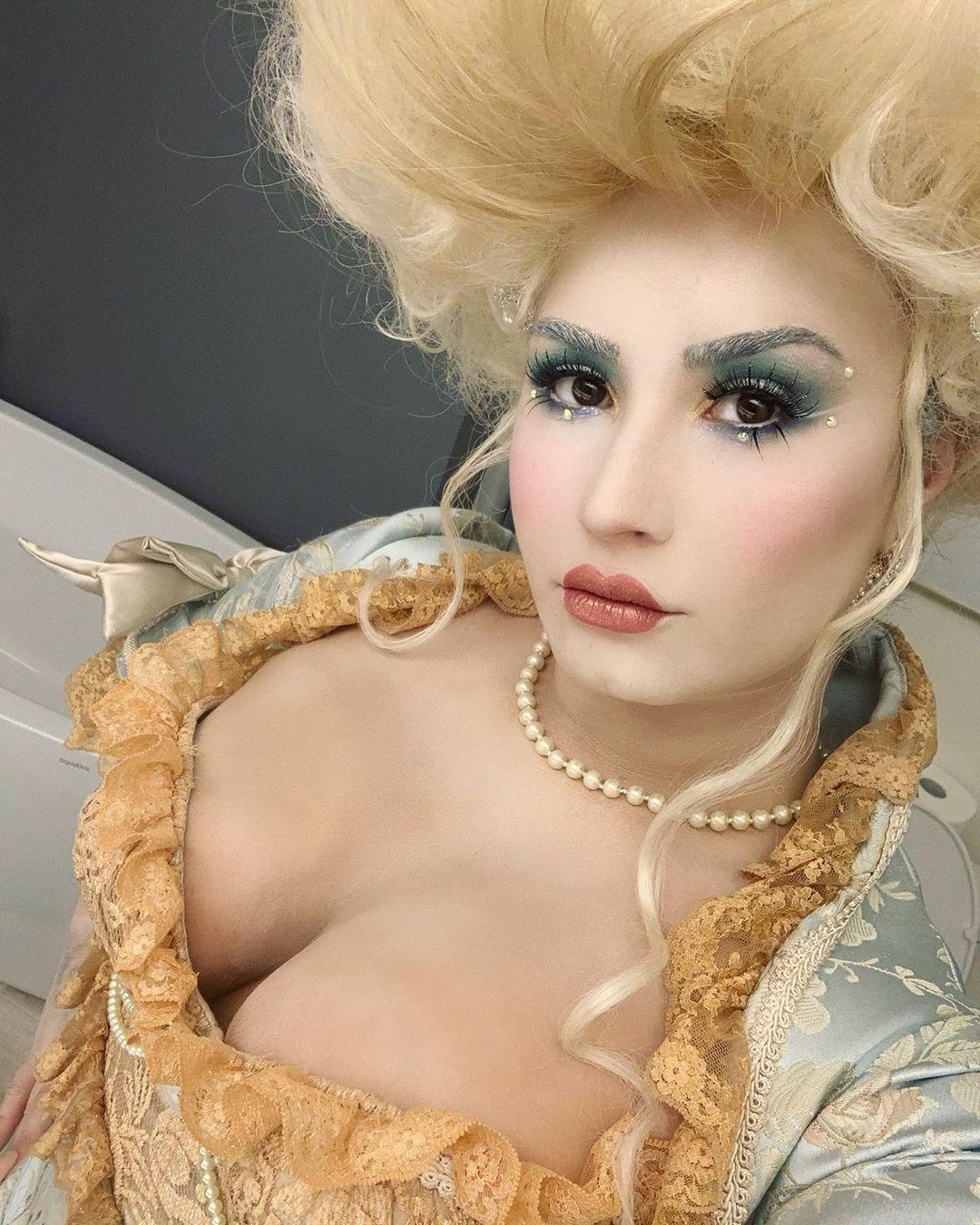 It might only be Weekend 1, but some stars are already pulling out all the stops. Demi Lovato went as Lady Pennywise one night, and as Marie Antoinette the other. "I told y'all I don't play on Halloween!!" is a very true-to-form caption for this photo.
Considering the time and effort that went into this look and the makeup alone, we're starting to believe her. Also, never forget the time Demi dressed up as Selena. That was perfect.
Article continues below advertisement
4. Cardi B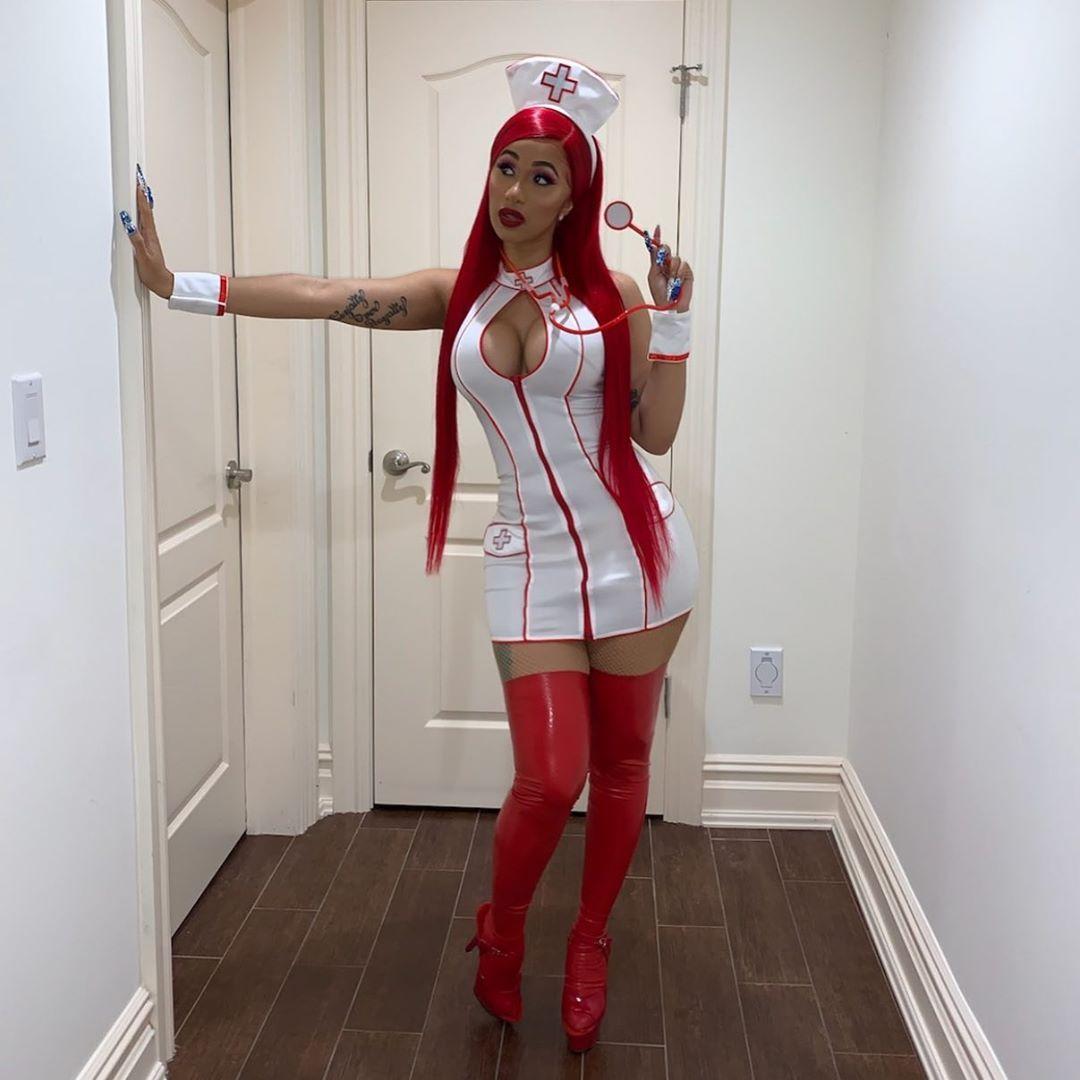 Cardi B didn't just dress up for a hot celebrity party, she actually performed a show at iHeartRadio Powerhouse in Newark, N.J. dressed up as this nurse. "I'm here to assist your shhhttaaaaaankin a*s," she captioned her photo before setting off to play this show with husband Offset.
As for Offset (real name: Kiari Kendrell Cephus), he wore a Pink Floyd T-shirt but didn't seem to take the costume any further than that.
Article continues below advertisement
5. Jessica Biel and Justin Timberlake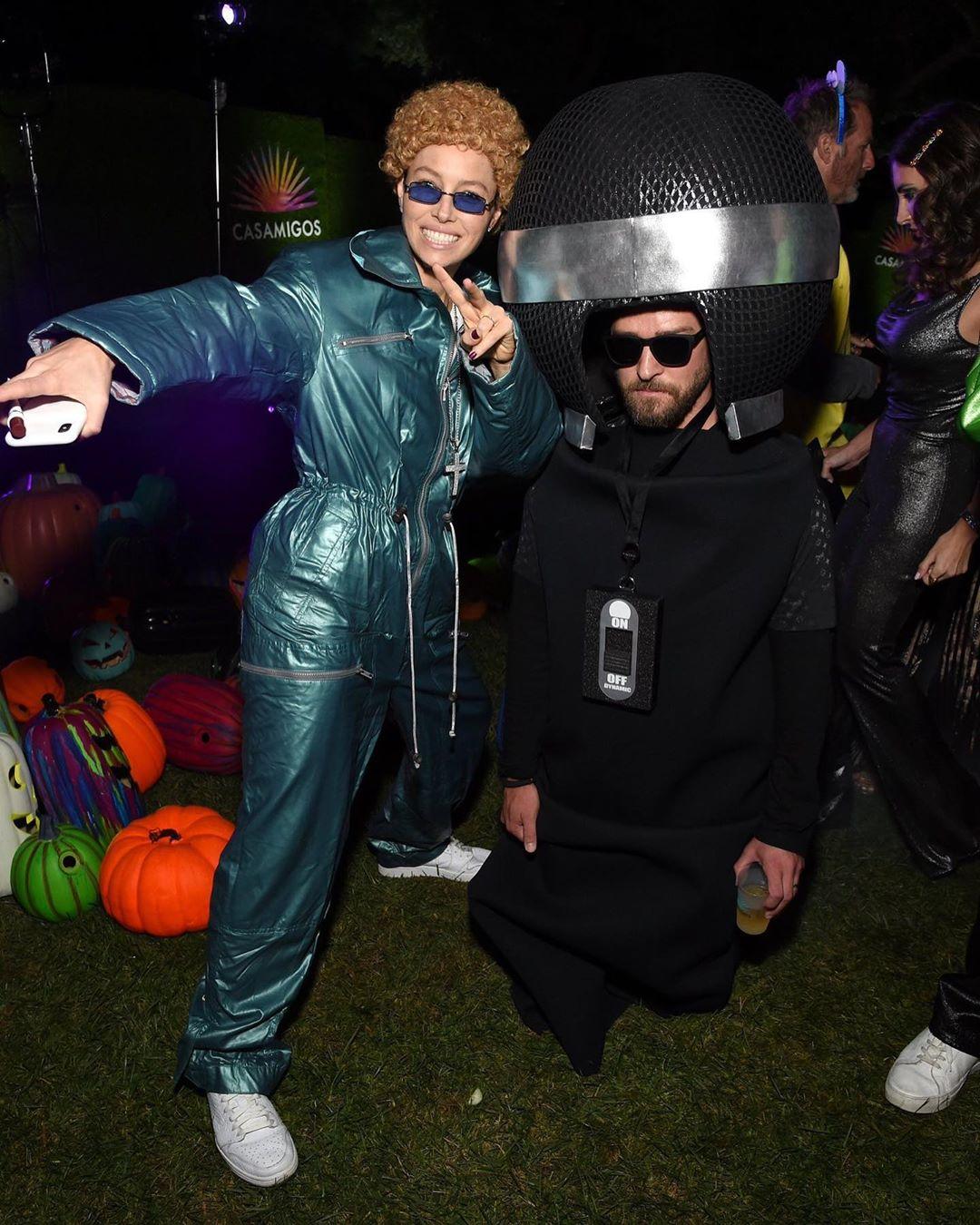 When we opened Instagram to find this photo of Jessica Biel dressed up as her husband and Justin Timberlake dressed up as her/his own microphone, we just knew we were absolutely done for. "This is what happens when you admit on TV that you don't know any NSYNC songs and you're married to @justintimberlake," Jessica captioned the photo. "Well played, husband, well played."
Props to you both, honestly.
Article continues below advertisement
6. Kylie Jenner as Madonna
We're going to start with the disclaimer that Number 6 is basically just context for Number 7. Kylie Jenner danced around in one of her Snapchats as Madonna, and while we are quite impressed with the eyebrows — could we see a YouTube tutorial real quick? — the real showstopper was Kylie's daughter.
Article continues below advertisement
7. Stormi Webster as Kylie Jenner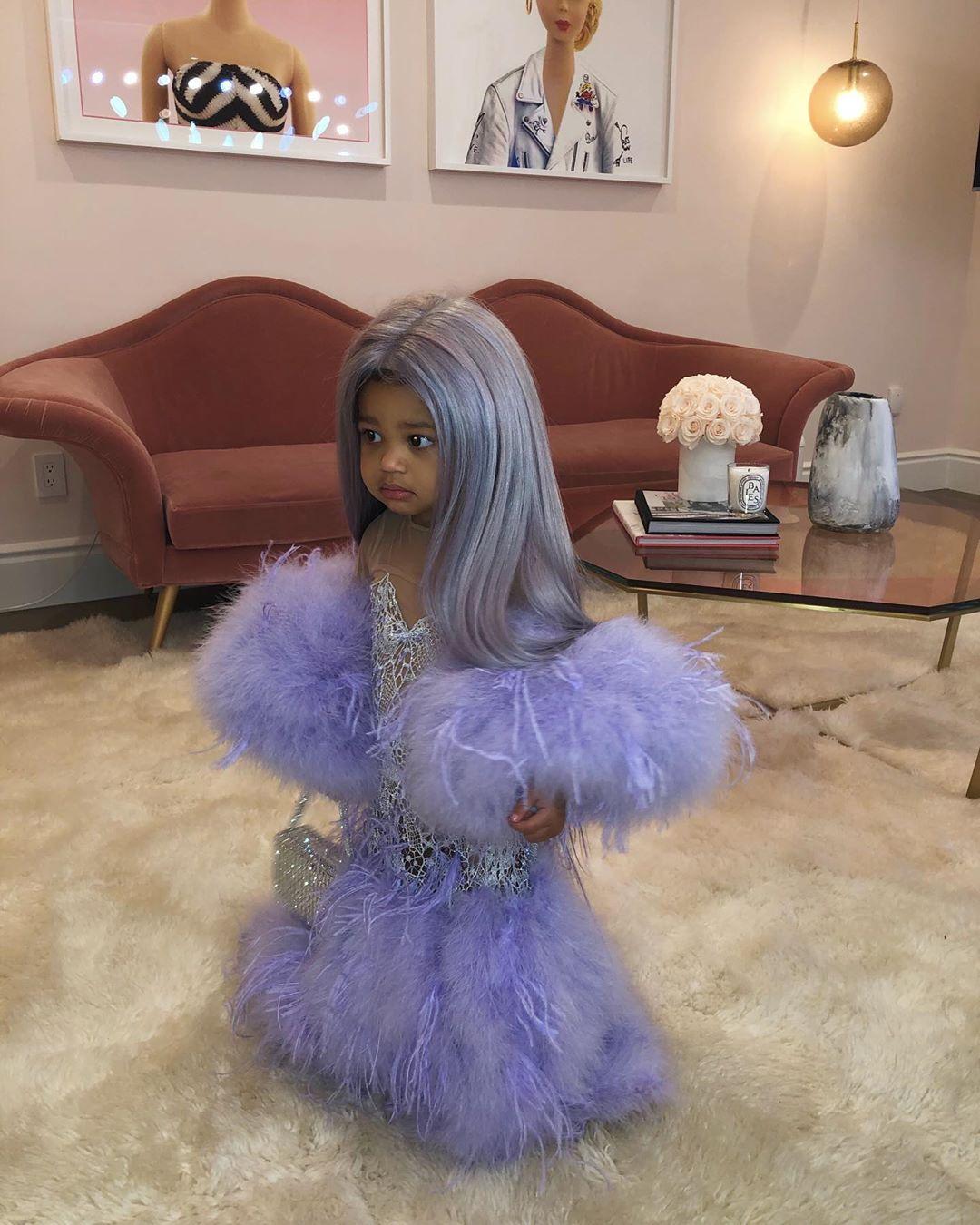 I mean. If we can just process this look a little bit! First of all, how insanely adorable is Stormi in this elaborate mini-me outfit of her mom's Met Gala costume? Secondly, we're really impressed with the timely turnaround of this look! Not too immediate, yet still relevant.
Stormi might just grow up to be the Queen of Halloween, effectively robbing Heidi Klum of her throne.
Article continues below advertisement
8. Gabrielle Union as a Clover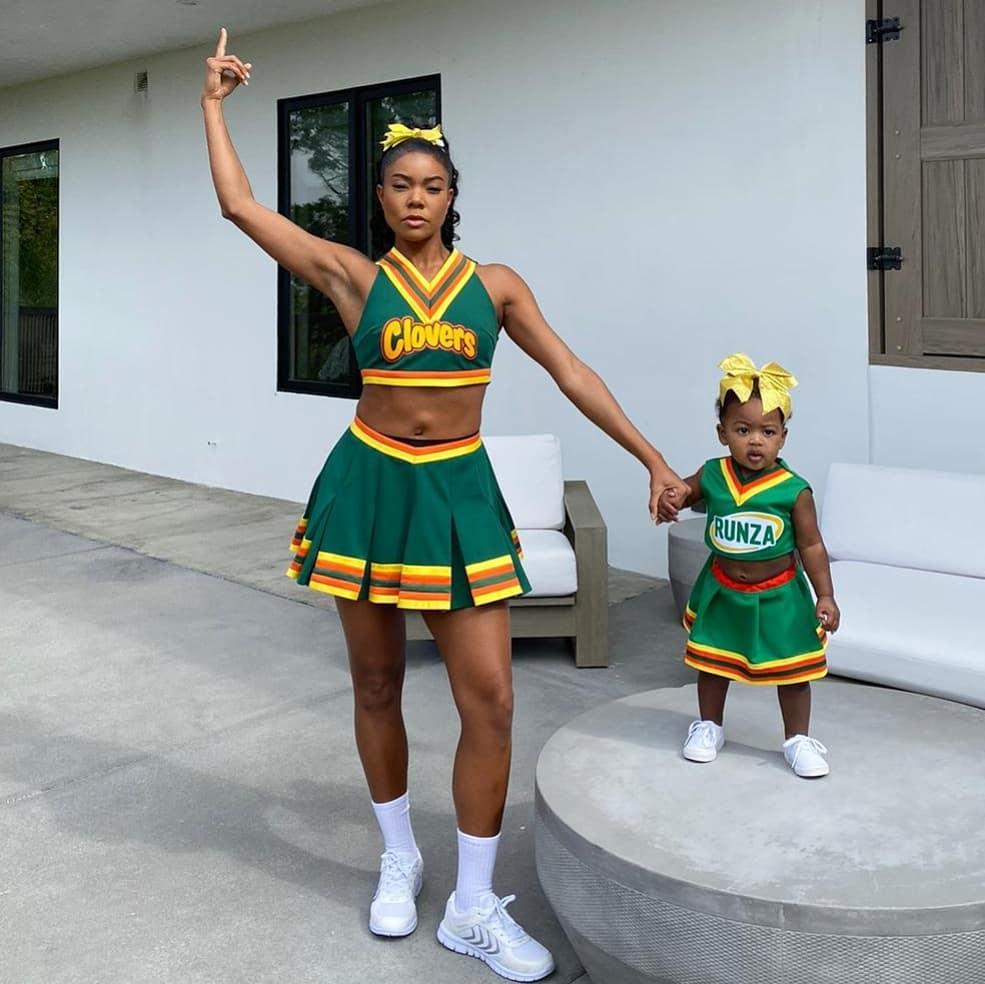 If we were actors, there's no way we wouldn't recycle all our best movie costumes to make epic statements on Halloween. The fact that Gabrielle Union manages to combine Clovers nostalgia with matching with her baby is just all kinds of levels of perfection.
Article continues below advertisement
9. Nicki Minaj
This list wouldn't be complete with at least one Joker, 2019's most popular costume, if we were to predict. Nicki Minaj went as Harley Quinn while her husband Kenneth went as the hypebeast version of Joker. We're here for this look!
Article continues below advertisement
10. Heidi Klum
This is an extremely rhetorical question, but have you ever seen a star live for Halloween more than Heidi Klum? We don't know if it's because she grew up in Germany, perhaps not celebrating as a kid — but when it comes to Hollywood, there's no doubt that the supermodel does it best.
It's unclear if this galactic brain get-up is even her final costume! We can't wait to see what she pulls out on actual Halloween.