Charlamagne Tha God and Drake's Are Beefing, Rapper Calls Him "Off-Brand Morris Chestnut"
After Charlamagne Tha God gave his critique about Drake's song "Slime You Out" featuring SZA, their beef resurfaced with the rapper throwing digs.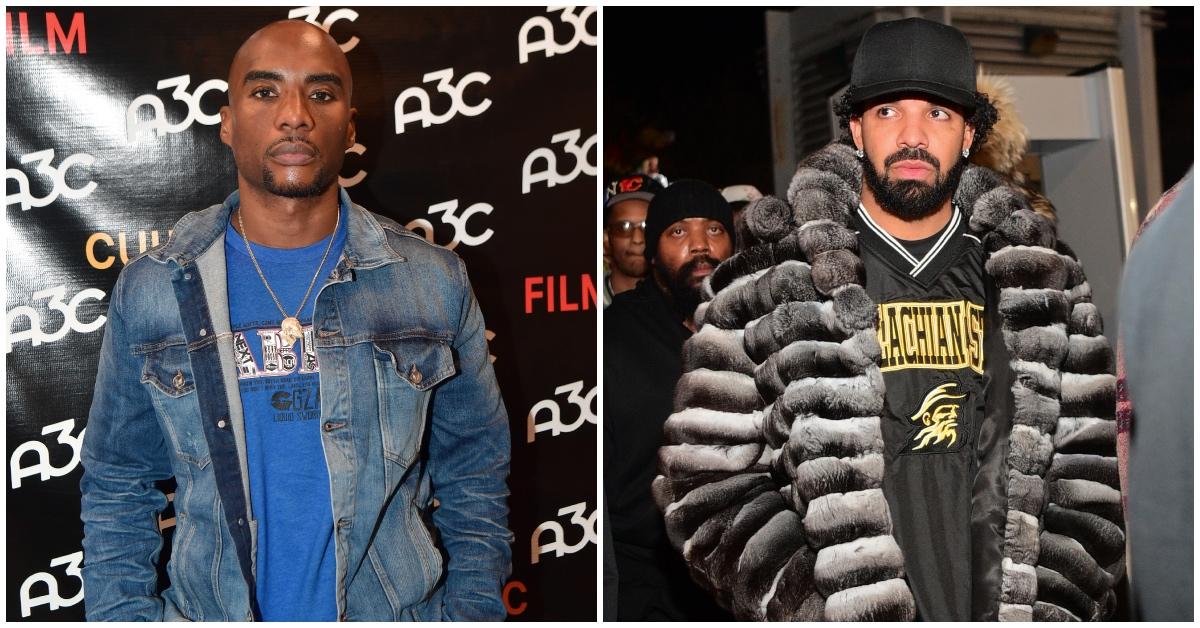 The Gist:
Charlamagne Tha God and Drake once settled their differences.
Drake reignites beef with Charlamagne after the host critiques the song "Slime You Out," featuring SZA.
Article continues below advertisement
Another day, another beef in hip-hop to explore. Fans of Drake and Power 105.1's The Breakfast Club are aware that the Toronto native has had beef with morning show co-host Charlamagne Tha God. In the past, Charlamagne has been vocal about his belief that Drake "sings too much" while also questioning his sexuality.
That said, in 2015, the pair seemingly buried their issues after Drake sent Charlamagne bottles of Dom Perignon with a note sharing that he wanted to be friends. Since then, folks thought that all was good between the rapper and the blunt mogul — until now.
Article continues below advertisement
It appears that Drake's truce nearly 10 years ago is now a thing of the past as the beef between him and Charlamagne has reignited. And while fans are picking sides this time around, it appears that the internet is divided about the latest issues between the pair. Here's the tea on Drake and Charlamagne Tha God's beef.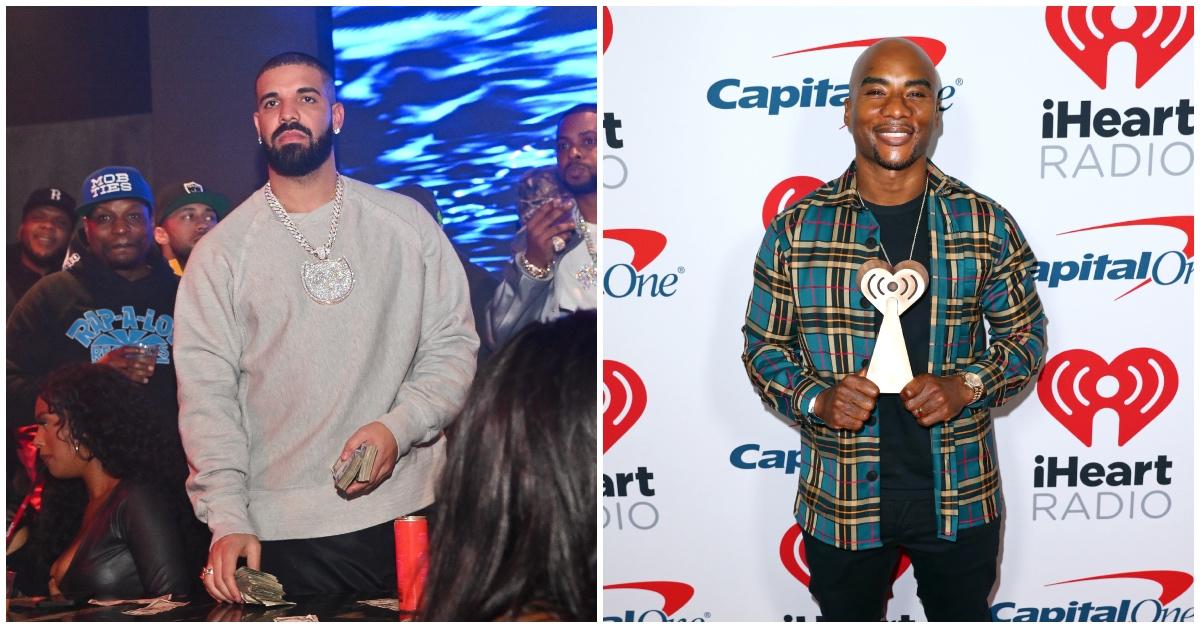 Article continues below advertisement
Drake felt disrespected by Charlamagne Tha God's critiques of his song "Slime You Out" featuring SZA.
Erykah Badu once said, "I'm an artist and I'm sensitive about my s—." And it appears that Drake shares the same sentiments when it comes to Charlamagne who had a history of throwing shade at the rapper.
If you're late to the game, Charlamagne and Andrew Schultz spoke about "Slime You Out" on the Sept. 22, 2023, episode of the Brilliant Idiots podcast. During their chat, Charlamagne had some interesting sentiments about the track that most people were divided on.
Article continues below advertisement
"What scares me — and it's not a scare because Drake's gonna be fine — Drake put out a song last Friday and… nobody cared," Charlamagne says. It came out last Friday and people just started talking about the lyrics yesterday.
Article continues below advertisement
Charlamagne continued: "That's not Drake-like. He's gonna be fine regardless. I think we were looking for something a little more harder, a little more aggressive than this slow joint with SZA."
Drake quickly clapped back about Charlamagne's sentiments with some interesting statements and posts on Instagram. The rapper started by calling Charlamagne an "off-brand Morris Chestnut" while captioning photos of the mogul on his Instagram Stories, per Hot New Hip Hop.
Article continues below advertisement
"Are you ok Leonard? You kinda weirding me out G," Drake wrote on Instagram Stories. Like you really obsessed with me or something for years like you look in the mirror and wish you saw my reflection type shit," he wrote on his Instagram Stories."
Drake continued: "Whatever you gotta do to let it out I'm sure your 435 loyal fans will stand by you, ya f—king goof."
Article continues below advertisement
Charlamagne Tha God responded to Drake's statements on the Sept. 25, 2023, broadcast of 'The Breakfast Club' with a weird response.
Instead of throwing digs back at Drake, Charlamagne made some interesting statements of his own during "The Rumor Report" segment of The Breakfast Club.
After Charlamagne laughed about Drake's sentiments, he alleged that his feud with Drake was a ploy for the rapper's latest music releases.
"I want to tell y'all something, but you're not gonna believe me because I'm lying, but Drake and I plan this out every time he drops an album," Charlamagne said. "I'm part of the album rollout. He drops a record, I critique it, it brings more attention to the record, more attention to the project.
He continued: "I keep telling Drake he doesn't need me to do that; he's Drake. But for whatever reason, he wants me to do it so I oblige!"
Article continues below advertisement
Charlamagne went on to say that back in the day he was hating on Drake just to hate on him out of it being fun. But this time around he's a marketing tool.
Of course, Charlamagne is known for being sarcastic, which he showcased a bit when making these claims. However, Drizzy has not responded to Charla's claims since the episode aired.
So, if it is true, Drizzy will likely throw out more jabs in due time.