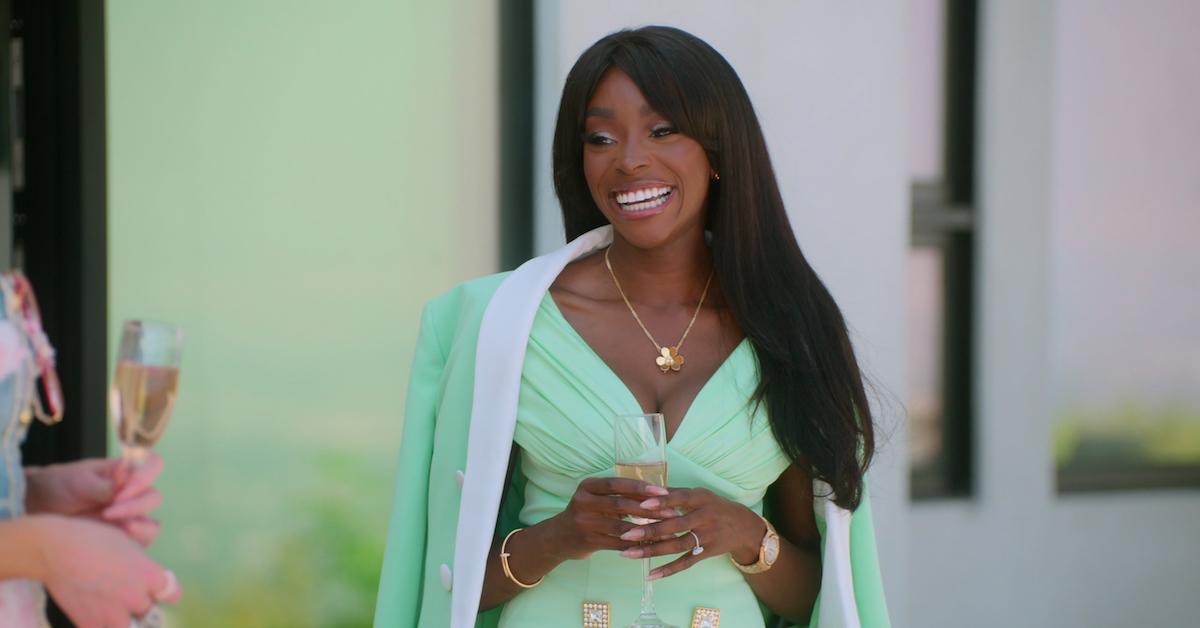 'Selling Sunset' Fans Are Convinced Chelsea's Accent Is Fake — Where Is She From, Anyway?
Spoiler alert: This article contains spoilers for Season 5 of Selling Sunset.
In Season 5 of Selling Sunset, viewers were introduced to newcomer Chelsea Lazkani, who befriended Christine Quinn and eventually landed a coveted spot at Oppenheim Group. The confident and spunky realtor quickly became a favorite among fans — however, they're just hung up on one detail. Some viewers are convinced that Chelsea's accent is fake. So where is she from, and is her accent authentic? Keep reading to learn more.
Article continues below advertisement
Is Chelsea Lazkani's accent fake on 'Selling Sunset'?
No, Chelsea's accent is not fake! In Season 5, Episode 1, Chelsea shared that she had moved from London, England, to the U.S. about six years prior. She decided to stay after meeting her now husband, Jeff Lazkani, who is a managing partner at Icon Media Direct. They now share two children, son Maddox and daughter Melia.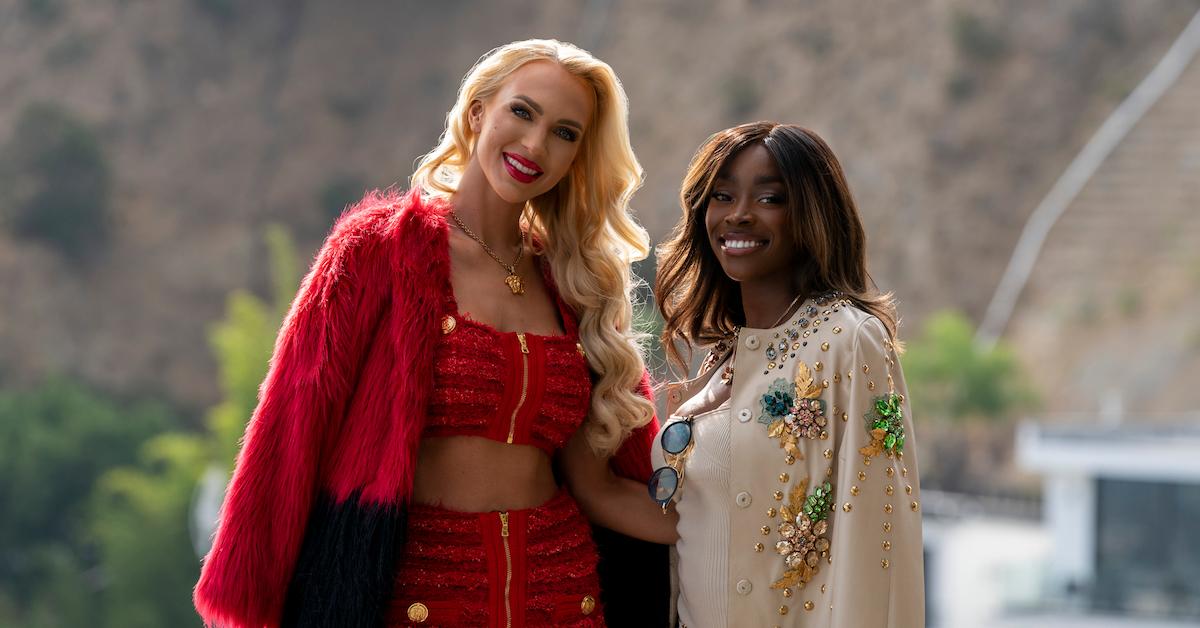 Article continues below advertisement
The Oppenheim Group's website goes into further detail about Chelsea's ethnicity and nationality. "Chelsea Lazkani is a British-Nigerian, wife, mother, and luxury realtor," her bio reads. "As a real estate agent in one of the most competitive markets in the world, Lazkani is breathing new life into an industry not typically dominated by Black women."
Chelsea has responded to claims that her accent is fake.
On April 23, Chelseas took to Twitter to address the "fake accent" situation. "If you think you're irritated with my accent, Imagine me?" she tweeted. "I almost fainted listening to myself back. You mean to tell me this is how I sound? WooooooooOOooW."
Article continues below advertisement
Chelsea further elaborated about her accent he said in video in a separate tweet.
"Guys, the word on the street is that my accent is fake. I know it's all over the place but listen there's an explanation, OK?" she explained. "I've lived in four countries in my short 29 years of life. I've lived in London, I've lived in Switzerland, I've lived in New Jersey, I now live in Los Angeles so my accent is a mish-mosh of all the places I've lived but I'm a London girl at heart."
Article continues below advertisement
Who are Chelsea Lazkani's parents?
Chelsea's bio goes on to explain that she was inspired by her parents, who were both incredibly successful in their respective careers. Her mother, Elizabeth Adefioye, is currently the chief people officer at Emerson, per her LinkedIn profile. Meanwhile, her father, Segun Adefioye, is an accomplished architect and property developer.
Article continues below advertisement
Elizabeth "provided Lazkani with both the inspiration for what could be possible for her own life but also afforded her the opportunity to travel and see the world, solidifying her love for design, culture, and people," the Oppenheim Group bio reads. "She grew up enamored by real estate, heavily influenced by her father."
Article continues below advertisement
In Season 5, Episode 2 of Selling Sunset, Chelsea opened up more about her mother and the impact that she's had on her personal and professional ambitions. "I do believe women can truly wear every single hat you want to wear," she said. "I was raised by an incredibly hands-on and successful mother, one of the most successful Black women in corporate America."
Chelsea wasn't exaggerating about her mother, either. Elizabeth was named one of Black Enterprise's "Most Powerful Women in Corporate America" in 2019, one of Profiles in Diversity Journal's "Women Worth Watching" in 2018, and one of Diversity Woman's "Elite 100 Extraordinary Black Women" in 2021, among other accolades.
Article continues below advertisement
"I had that role model growing up, and I always believed that you can be an amazing wife, you can be an amazing mother, you can be a boss woman in the office, and you can find time to take care of yourself and be a role model not to just people of color, but to everybody," Chelsea said on the Netflix series. "People can be like, 'Wow, she is breaking that proverbial glass ceiling.'"
Season 5 of Selling Sunset is now streaming on Netflix.