Is It Hot in Here or Is Chris Meloni Literally Letting It All Hang out for a Peloton Commercial?
Who do we have to thank for the sudden and glorious appearance of a completely nude Chris Meloni in a Peloton commercial? No really, we'll Venmo you.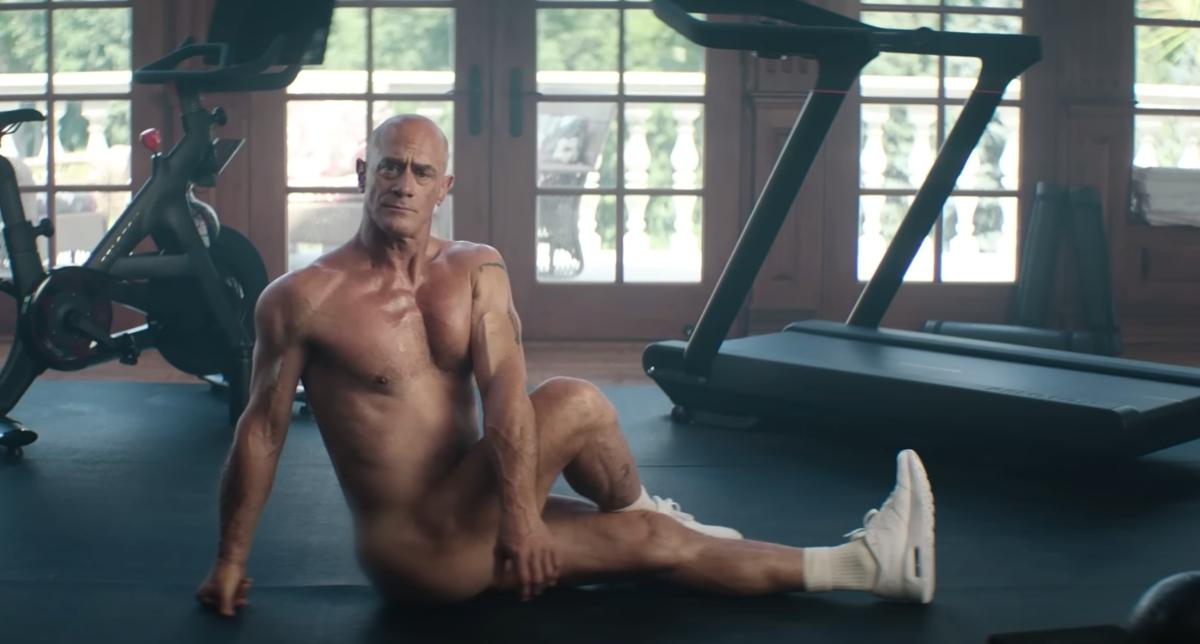 We're so sorry to get horny on main but it's completely unavoidable. Actor Chris Meloni, best known for his turn as Detective Elliot Stabler on Law & Order: Special Victims Unit, is baring his soul (and everything else) in a Peloton commercial. Hello 9-1-1? Please send an ambulance quick because we have passed on from this mortal coil due to an overworked libido. What else can we say about Chris naked in a Peloton commercial other than please take our money.
Article continues below advertisement
Oh look, it's Chris Meloni naked in a Peloton commercial.
When we say Chris is naked, we mean he's absolutely sans a single stitch of clothing. It only gets better from there. During the course of this opus, we witness Chris bending his body in ways we've only dreamed of. Yes, we've dreamt of this. In all seriousness, it's a wonderfully clever commercial that inverts the male gaze for once. Rarely are consumers given the opportunity to ogle a man for the sake of capitalism. Suddenly, we love capitalism.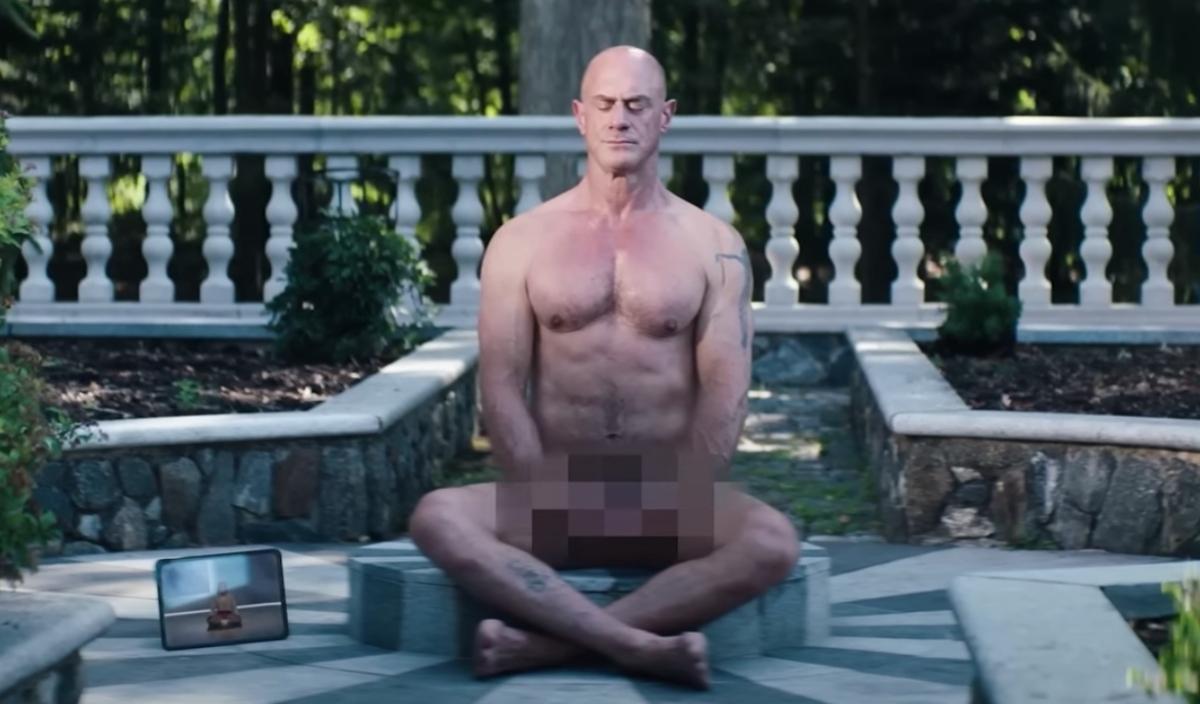 Article continues below advertisement
It wasn't too long ago Peloton had to pull an ad featuring actor Chris Noth, so the popular exercise company really had to redeem itself and boy did it ever. "Apparently, some people think the way I workout is strange," says the Emperor's New Chris Meloni, while doing curls with two dumbbells we wish were us. Then he zigs when we thought he was going to zag by suggesting using the Peloton app is what people find peculiar, not the fact that he prefers to exercise in the buff.
This commercial takes us on a tour of the human form. It's as if someone magicked a museum in Rome to life, and all of the eunuch male statues have come alive in order to stretch, lift weights, and engage in cardio that looks a lot like martial arts. Clearly Chris's naughty bits have been blurred out which only adds to our comparison to the statue David, a copy of which he is next to doing yoga. Which Roman Gods do we have to thank for this advertisement?
Article continues below advertisement
Evidently art is imitating life when it comes to Chris's workout style.
It would appear that the Peloton commercial is actually based on Chris's real-life exercise preferences. In a May 2022 chat with People at the NBCUniversal Upfronts in New York City, Chris revealed that pumping iron in his birthday suit is the norm at his house. "I work out naked. It's my gym. And I don't black out the window." Does anyone know where Chris lives? Asking for a friend/us.
Article continues below advertisement
Sometimes his wife will join him but Chris likes to use this as his me time. "We'll hit the gym, but you know, I'm not to be spoken to," he teased. "It's like interrupting a monk when he's in the middle of his monk-ing." Chris is particularly proud of his backside, which we totally understand, and works very hard to maintain it, spending "80 minutes doing box jumps, pullups, and a move he calls 'the saw.'"
What Chris is also doing at his gym, is getting is body and head in shape. For him, working out is "therapy, church, meditation, and a kind of personal reengagement where the brain and the body get to talk to one another." We feel the same way except swap out exercise for his Peloton ad.