Hold Your Wahoos — the Internet Is Roasting Chris Pratt's Watered-Down Mario Voice
The trailer for 2023's 'The Super Mario Bros. Movie' has arrived and its spawned a slew of memes specifically referencing Christ Pratt's voice.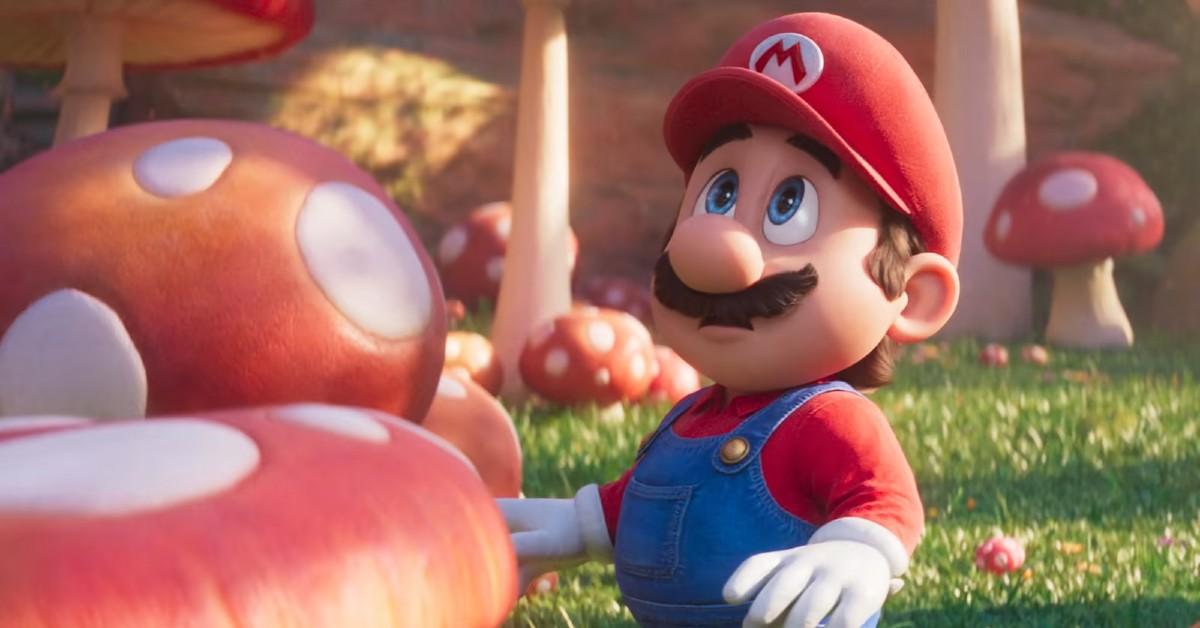 It's a-me, Chris Pratt? Yes, fellow gaming nerds and casual Super Smash Bros. players alike, the first official trailer for 2023's The Super Mario Bros. Movie has arrived, and the internet has plenty of opinions, as expected.
Article continues below advertisement
Whether your player of choice in Super Mario games was always Barbiecore Princess Peach or the titular plump Italian plumber himself (more on his heavily discussed physique later), it's clear that Nintendo's Super Mario Bros. has been a phenomenon since 1985. Given its influential stamp on pop culture (come on, we all know the difference between the green Koopa Troopa shells and the superior red ones), it was only a matter of time before the game series inspired a blockbuster animated film.
And considering Mario himself — who first appeared in 1981's Donkey Kong — has graced more than 200 video game titles, filling his shoes is no easy gig. But the controversial Chris Pratt gave us hope when he relayed in September 2021 that he was "working hard" on his Mario voice. Not only that, but he previously lent his voice to animated characters in 2020's Onward and 2014's The Lego Movie.
When the October 2022 voice reveal arrived, however, the hope almost unanimously fizzled.
Chris Pratt's Mario voice is watered down to an upsetting degree.
"When people hear Chris Pratt's performance, the criticism will evaporate. Maybe not entirely – people love to voice opinions, as they should," producer Chris Meledandri told Deadline in June 2022. Clearly, the evaporation process has not begun.
Article continues below advertisement
Of course, much of the discourse surrounding Chris Pratt's Mario voice points to the fact that ... he essentially just used his own voice. If we wanted to hear Chris Pratt's regular voice, we'd just binge-watch all of Parks and Recreation.
We demand a corny, over-exaggerated Italian accent! Is that so much to ask for? (BRB, throwing a Spiny Blue Shell Chris's way.)
Article continues below advertisement
"Diet Brooklyn accent"
Though Mario's signature red cap and overalls would be ironically trendy in Brooklyn, he's no Brooklynite. Once again, The Super Mario Bros. Movie should've ensured that Mario boasted a borderline-offensive Italian accent. It's what we deserve.
Article continues below advertisement
The Italian community is in shambles.
"I'm not sure this is the smartest defense, but as a person who has Italian-American heritage, I feel I can make that decision without worrying about offending Italians or Italian-Americans. … I think we're going to be just fine," producer Chris Meledandri stated. Yet here we are, wishing Mario had more olive oil running through his veins.
Article continues below advertisement
Why hire the Jurassic World star to voice Mario when we could've gotten the likes of such Italian kings as Robert De Niro, Danny DeVito (who kind of resembles Mario in Matilda), or Al Pacino? Actually, we take it back; Steve Buscemi or no one.
We haven't seen Chris Pratt wave around pinched Italian fingers even once.
Article continues below advertisement
We were all robbed of Mario's famously juicy butt.
Not only are we missing out on a historically accurate (maybe that phrasing is a stretch), high-pitched Mario voice, but something even more traumatic plagued the Super Mario Bros. Movie trailer. Mario is missing his recognizably thick badonkadonk. Rest in peace.
Article continues below advertisement
WE COULD'VE HANDLED IT!
While this is obviously not a direct quote from the producer, we're going to pretend that it is for the sake of giggles (and to ease our suffering).
Article continues below advertisement
"His butt is just a linear continuation of his back."
It's true; considering the fact that Mario spends an abundance of time jumping on mushrooms, over barrels, and into warp pipes (depending on the game, of course), his glutes should be thicker! What gives?
Alas, we will have to find a way to accept Andy Dwyer–voiced pancake-butt Mario. It's not the mustached hero we wanted, but it's the one we got.