TikTok's Bona Fide "Bimbo" Chrissy Chlapecka Gets Candid About Self-Love, Sexual Liberation, and Pop Music (EXCLUSIVE)
In an exclusive interview with 'Distractify,' TikTok's resident "bimbo" Chrissy Chlapecka opened up about new music and her self-love renaissance.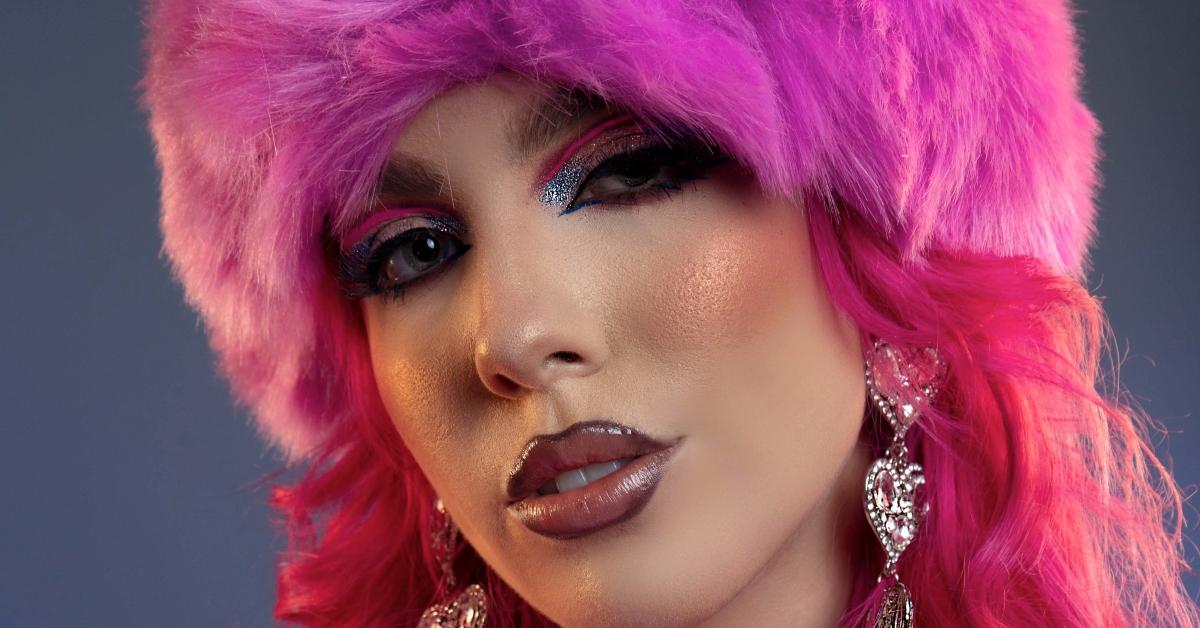 What is a bimbo? How do you define such a polarizing word? According to Merriam-Webster, the informal and "usually disparaging" word is used to describe a woman, especially "an attractive but stupid woman." Interestingly, the word — which derives from the Italian word for baby boy — was originally used to describe brutish men.
Article continues below advertisement
If you ask queer Gen Z TikTok influencer and pop singer Chrissy Chlapecka, a bimbo is "a radical leftist who's pro-sex work, pro-Black Lives Matter, pro-LGBTQ+, pro-choice, and will always be there for her girls, gays, and theys." Additionally, the 22-year-old social media star believes being a bimbo is "about emotional intelligence at the end of the day." This is a modern definition we can get behind.
And yes, if there are bimbos in the world, there are also himbos and thembos.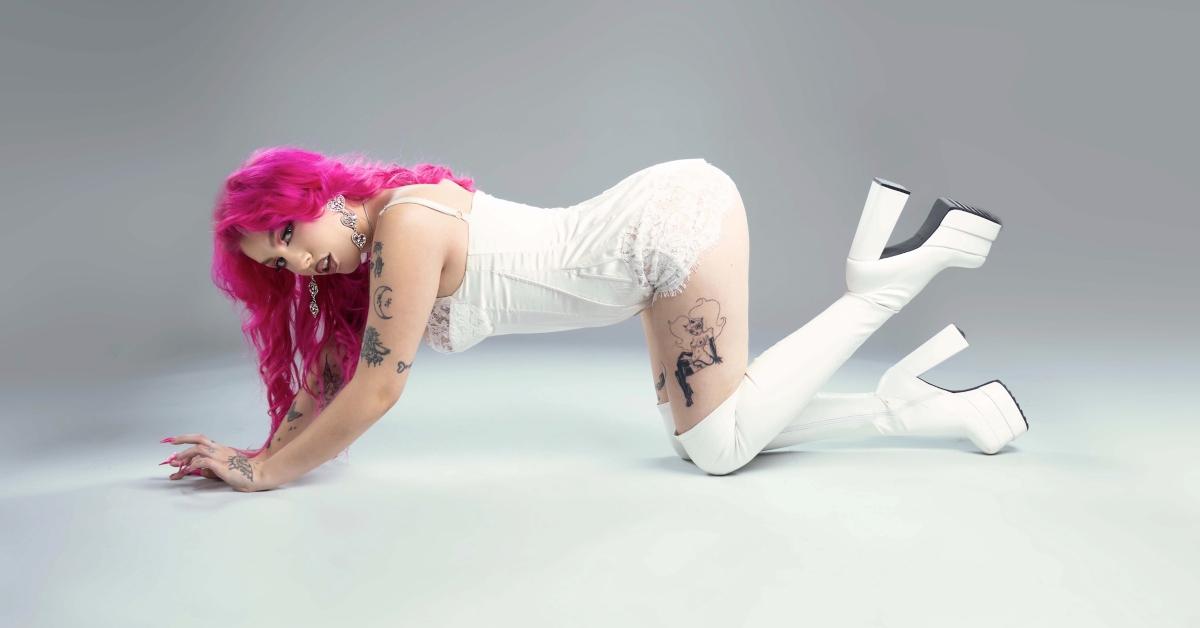 Article continues below advertisement
But Chrissy — who uses she/they pronouns — is much more than just a self-proclaimed bimbo. With her pink-hued, hyper-femme aesthetic, enticing Ariana Grande–esque voice, and uber-relevant sense of humor (buying "bisexual" stuffies from Build-A-Bear is peak comedy), Chrissy is a walking love letter to her childhood self. Not only that, but her persona comes with a fierce self-love message, which has resonated with more than 5 million TikTok users.
In an exclusive interview with Distractify, Chrissy got candid about the origins of her bimbo brand, learning to honor and pleasure her most authentic self, and releasing her first self-love anthem, "I'm So Hot." Let's get into it, fellow bimbos.
Article continues below advertisement
Chrissy Chlapecka rediscovered her truest, pinkest self after escaping an abusive relationship.
When Chrissy was a child, she happily donned gaudy princess dresses in shades of bubblegum, fuchsia, coral, rose — she liked anything pink and "girly." Unfortunately, by the time she reached middle school and high school, she was embarrassed to embrace her feminine childlike wonder.
It took tragic times for Chrissy to find herself again.
"When I was around 20 years old, I had gotten out of a pretty abusive relationship. And I kind of was like, 'All right, I don't know who I am. And I need to figure that out. Because I've just been living for other people [for a] majority of my life,'" the social media star told Distractify.
Article continues below advertisement
"And from there, [through] kind of refiguring out who Chrissy is, and what Chrissy is, I really was brought back to, like, childhood me, who, you know, loved the color pink and was such a little princess and wasn't afraid of what other people were thinking of her. I was just living so freely," she continued.
Article continues below advertisement
Understandably, Chrissy says that people don't always "get" her bold, confident, rhinestone-encrusted bimbo brand.
"I think there's still a lot of internalized misogyny in the way that people can view me," she explained. "Just recently, it's like now people who are feminine, or, you know, present themselves as women, we can start kind of talking back and being like, 'No, it doesn't matter what I'm wearing.'"
She believes that people who react negatively to her TikTok videos "must be pretty unhappy" with themselves. For their sake, Chrissy hopes that they "check their misogyny" and embark on their own journeys of self-discovery (which may or may not involve the color pink).
Article continues below advertisement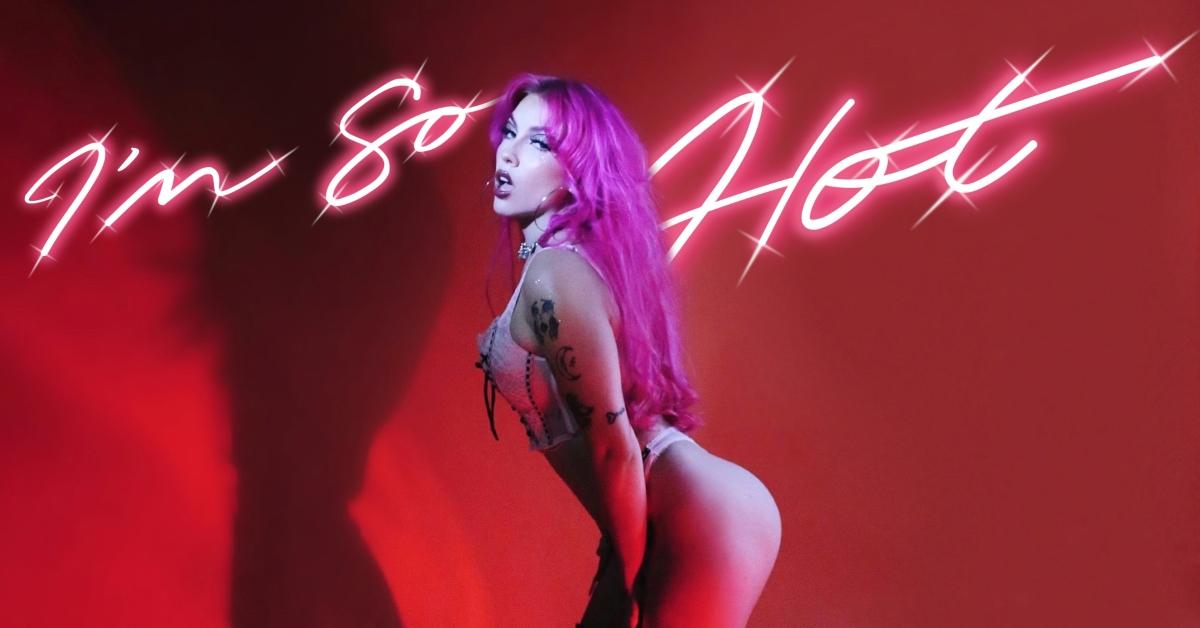 Chrissy Chlapecka's self-love journey is an ongoing personal project.
Shedding layers of pain and learning how to love and worship herself hasn't been easy for Chrissy. "I started that [journey] when I was, like, 20, and I'm only 22 now. And two years doesn't heal years and years of, you know, different types of trauma."
As inspiring as it is, said journey proves to be an uphill battle.
"It's every day, like, you have to decide to get up and be like, 'I'm gonna like myself, I'm gonna give myself grace in moments that I'm not being perfect,'" Chrissy explained of her daily mission.
Article continues below advertisement
And being that Chrissy is a sex-positive icon, her self-love renaissance blossomed in more ways than one.
"I am a sexually liberated human being. And I also, like, in that time had to heal my relationship with sex ... There was a lot of abuse and stuff that went on with that in my world," she shared.
From there, Chrissy had to relearn that both pleasure and respect can exist at the same time.
"And so I had to kind of rediscover ... what is healthy sex? Or like, what is it like to pleasure myself, and like, just be happy with that?"
Article continues below advertisement
Chrissy Chlapecka's upcoming single, "I'm So Hot," encourages fans to embrace the "baddest b---hiest version of themselves."
Rolling Stone put Chrissy on its vibrant list of "The Brightest Pop Stars to Watch in 2023," even comparing her vintage bubblegum-pop sound to the likes of Britney Spears and Paris Hilton. This solidified everything for Chrissy.
"'This is your year,'" she told herself. "'All the time you've waited and all the time you put in working until six in the morning on one song, like, this has all been worth it.'"
Releasing Feb. 3, 2023, Chrissy's debut song, "I'm So Hot" — which is "for all you hotties and sluts" — is a catchy tune with a sexually liberated feel.
The budding pop star — whose dreams have always lived in the realm of music — told Distractify that she infused said song with a brazen sense of confidence, confidence that she hopes flows through the veins of listeners.
"I also hope that they can take that [confidence] and, like, put that into every day and every bit of their lives, because everyone deserves to, you know, listen to that song and feel like a bad b---h," Chrissy said.
Article continues below advertisement
And the bimbofied bad b---hery is just getting started. "You definitely can expect more music from me; I have a lot in my pocket right now. And you know, [my] second single is currently being decided," Chrissy teased (she knows she's good at edging). "You'll most likely get an EP out of this year."
Article continues below advertisement
Aside from her promising music career, Chrissy has a beautiful, selfless goal when it comes to her online presence.
"My goal is to make sure people never felt the way I did, because I was in an extremely dark place," she said. "If I can make somebody smile for 60 seconds or make them feel important because they are and because they are already whole the way that they are, you know, like, that's what matters."
"Everything's worth it just to make at least one person feel better."
Naturally, we'd choose to waste our goddamn time on Chrissy Chlapecka any day of the week.