What Is Chrissy Teigen's Net Worth? — Too Much to Be Throwing a 'Squid Game' Party
Chrissy Teigen is a model, TV and internet personality, and cookbook author who is married to John Legend. Here's how much her net worth is.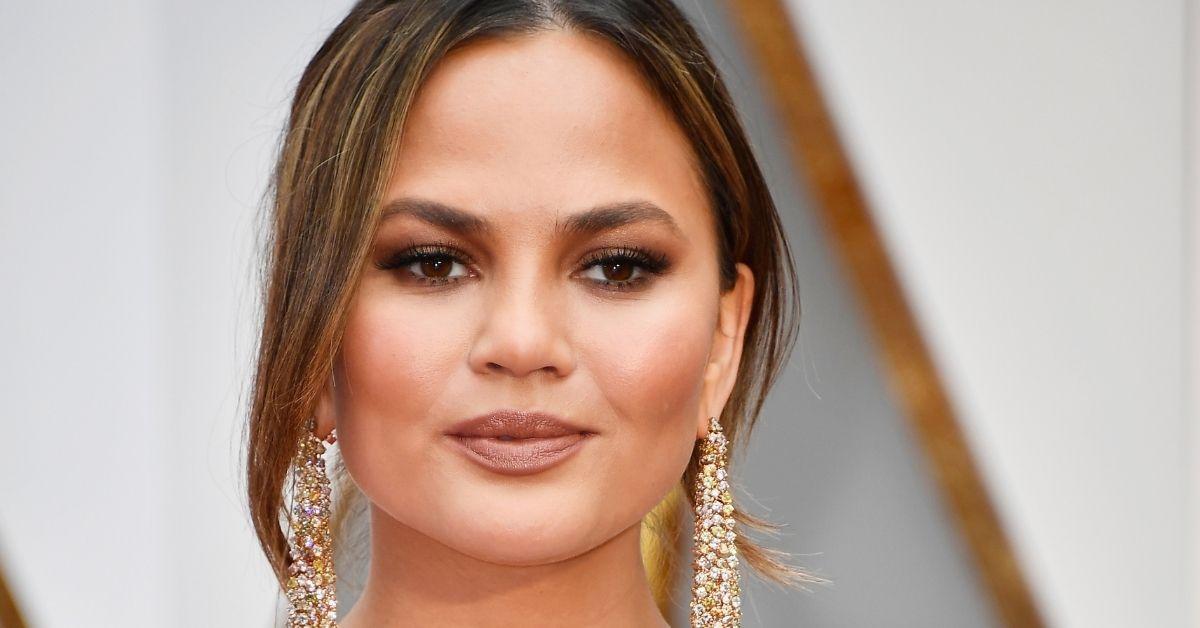 Let's be real: Chrissy Teigen is one of the most colorful people on social media. From posing topless with her son Miles, to sharing all the deets behind her miscarriage, she's very open (and maybe just a little bit ballsy) with anything and everything she posts on the internet.
Article continues below advertisement
In fact, she'll often make headlines for something she said or did online (like throwing a Squid Game party) — rather than for a personal career achievement. But Chrissy is way more than a social media personality. While a lot of her fame comes from being married to Grammy-winning singer John Legend, the mom of two has made a pretty cool chunk of change through her own projects. Keep scrolling to see what Chrissy Teigen's net worth is.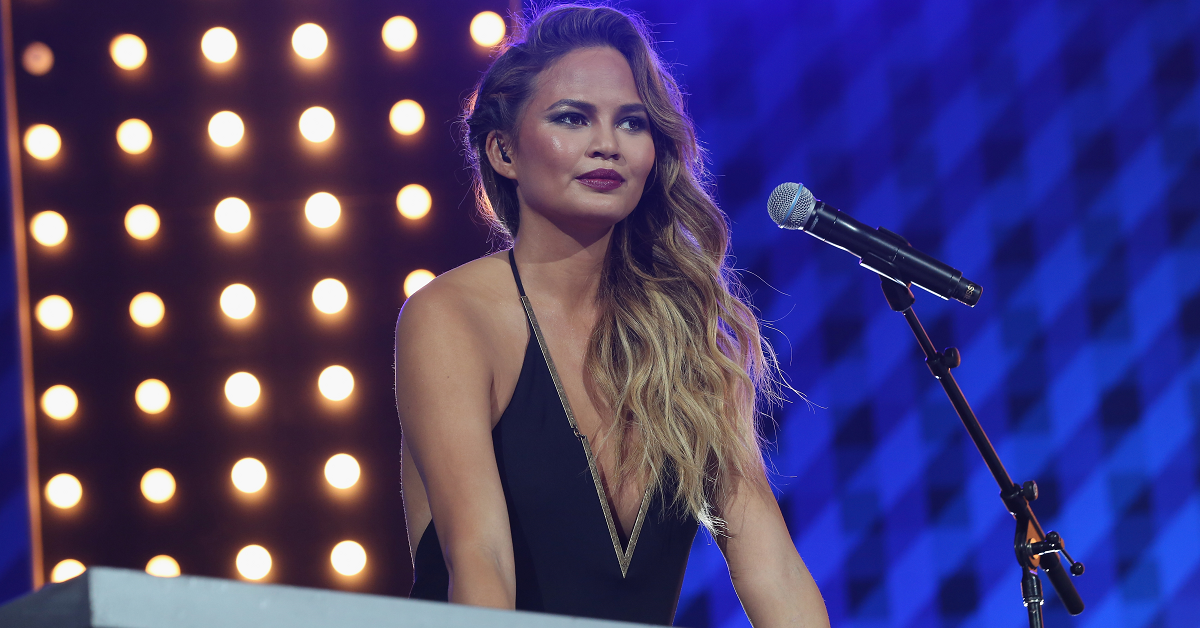 Article continues below advertisement
What is Chrissy Teigen's net worth?
According to Celebrity Net Worth, Chrissy Teigen has a net worth of $75 million. However, if you read a little bit closer, you'll see that number combines both her and hubby John Legend's approximate net worth.
So, how much of that $75 million can be credited to Chrissy? It's unknown, but if we had to make an educated guess, we'd say probably less than $20 million.
Chrissy Teigen
Model, TV Personality, Cookbook Author
Chrissy Teigen is a model, TV and internet personality, and cookbook author. She is currently married to singer John Legend.
Birth date: Nov. 30, 1985
Birth place: Delta, Utah
Marriages: John Legend (2013–present)
Children: Luna Simone Stephens, Miles Theodore Stephens
Education: Huntington Beach High School
Article continues below advertisement
In 2017, Forbes estimated that Chrissy made approximately $13.5 million from modeling alone. Unfortunately, this number has not been updated in the years since to reflect her current net worth. However, we do know that she is a published author and has her own cookware line, which is sure to bring some money her way. That being said, we can estimate her individual net worth is at least $13.5 million now — but probably closer to $20 million.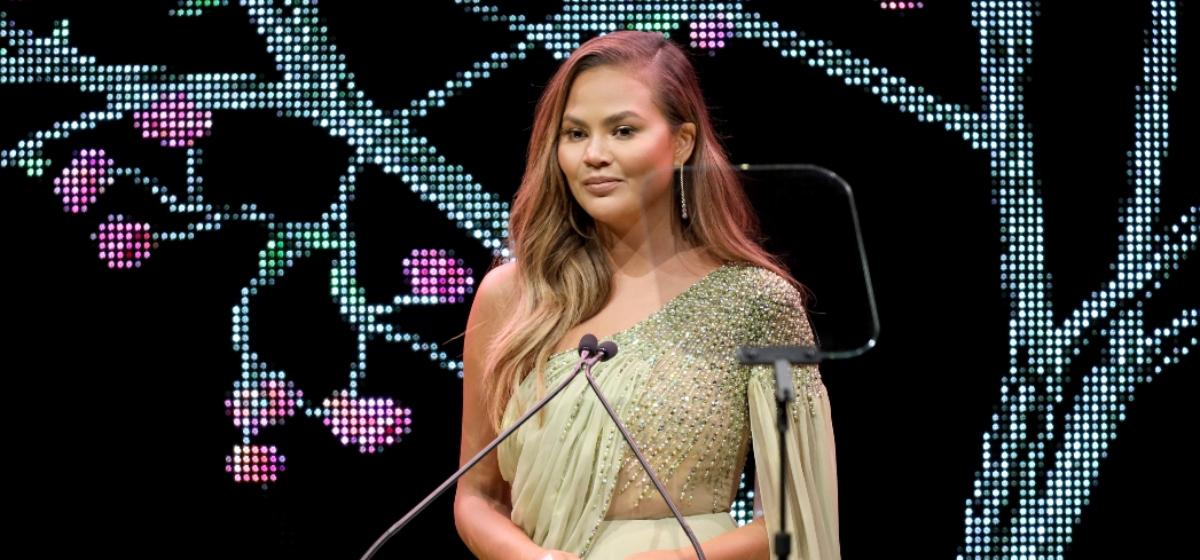 Article continues below advertisement
Chrissy Teigen makes bank from her modeling career.
Chrissy began modeling in 2004. By 2006, she had snagged herself a spot as a substitute briefcase girl on Deal or No Deal. The following year, she took the cover of Maxim's calendar. Then in 2010, she appeared in Sports Illustrated swimsuit issue for the first time and was named the issue's Rookie of the Year. She went on to be a part of the 2011, 2012, 2013, and 2014 swimsuit issues, too.
Over the years, she's also modeled for a number of companies such as Nike, Gap Factory, Venus, Gillette, XOXO, UGG Australia, Rock and Republic, Beach Bunny Swimwear, Nine West, and Billabong.
Article continues below advertisement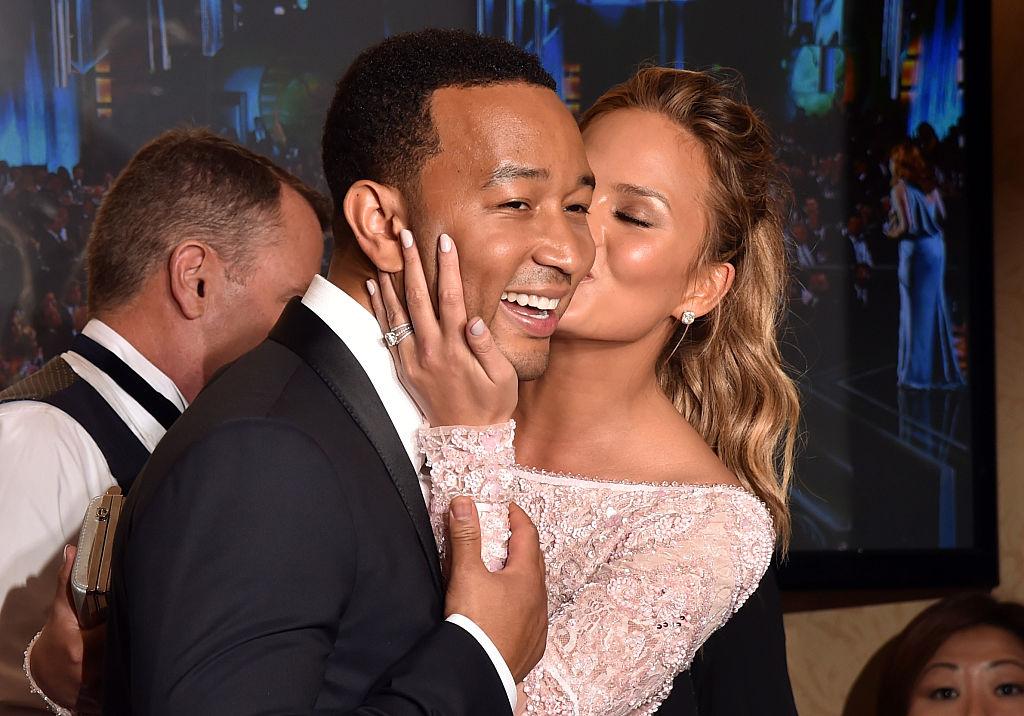 Chrissy Teigen became hungry for food — and new opportunities.
In 2013, Chrissy became a bona fide foodie. Leading up to her wedding to John Legend, The Cooking Channel ran a special program titled Chrissy Teigen's Hungry, where she and John were filmed going over their wedding menu. The network was so impressed by Chrissy's fine taste and charm, she was given her own special dubbed Cookies & Cocktails.
Article continues below advertisement
The desserts lover continued to establish herself in the food world. She went on to pen three cookbooks: Cravings: Recipes for All of the Food You Want to Eat, Cravings: Hungry for More, and Cravings: All Together. She also created her own cooking website titled Cravings by Chrissy Teigen, and released a line of cookware under the same name.
Article continues below advertisement
Unfortunately, throwing a 'Squid Game' party when you're as rich as Chrissy Teigen doesn't put you in everyone's good graces.
If it isn't obvious, Chrissy and John are very financially stable. As a result, the internet was not pleased when Chrissy decided to throw a Squid Game-themed party in the couple's mansion in November 2021. She shared a few pictures to Instagram of her lavish event.
"I... think you missed the point of the show," one user wrote in the comments. "Oh, to be rich," wrote another.
Article continues below advertisement
If you're not familiar with Squid Game, it follows a group of debt-ridden people who participate in a deadly series of games in order to win cash. Meanwhile, the incredibly well-off VIPS watch the games for enjoyment. Chrissy throwing an extravagant party after a series that actively portrays wealth inequality may have been seen as tone-deaf to fans.
So, I guess there is a negative to having a net worth of millions: Your Squid Game party may come off as offputting. But other than that, keep doing you, Chrissy.