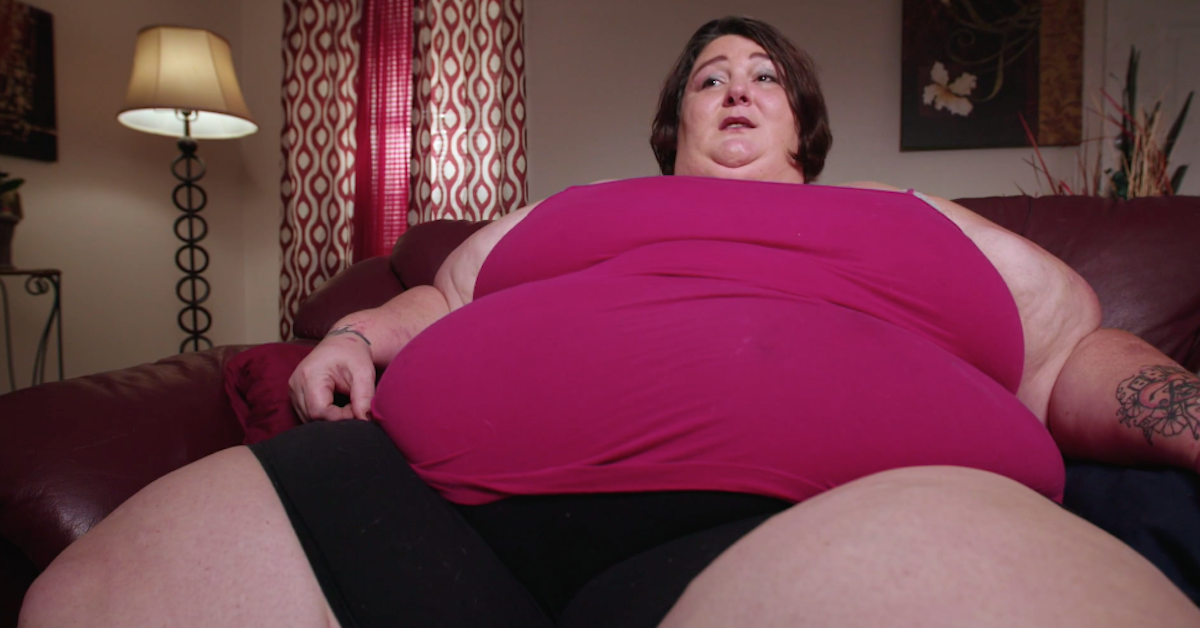 'My 600-lb Life's Coliesa: "I Feel Prettier" Than Ever
"I never would've thought I would have ended up here in my life where I'm so big my sister has to help me out of bed and help me go to the bathroom in a bucket," My 600-lb Life star Coliesa says when we meet her ahead of her six-month journey toward health.
Article continues below advertisement
"I hate that I've done this to myself and let it get this bad. But I have no choice," she says. Coliesa and two of her daughters live with her sister and caretaker Mendi, together with Mendi's daughter, Lilly.
"To carry this amount of weight, people don't understand the pain," Coliesa explains. "It — it hurts. I mean, imagine backpacking 600 pounds of weight every day with every move that you make."
Article continues below advertisement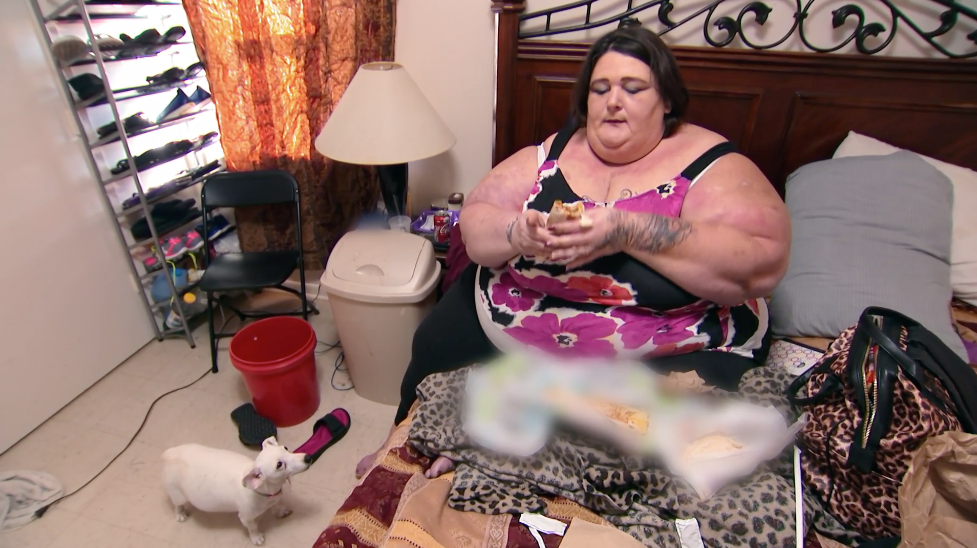 Inside Coliesa's story and food addiction on 'My 600-lb Life.'
Coliesa's daughters want nothing more than to see their mother healthy, but Coliesa can't imagine a world without her food addiction. "It's what makes my days bright, no matter what my life is like," she says. "And now eating is pretty much all I do. Every occasion triggers me to want to eat."
Article continues below advertisement
"I could be happy and I want to celebrate with food," she explains, or "I could be sad, and I want to soak the sadness down with food." "I don't know how to stop," the 41-year-old New Roads, LA resident confesses of her binging and purging disorder.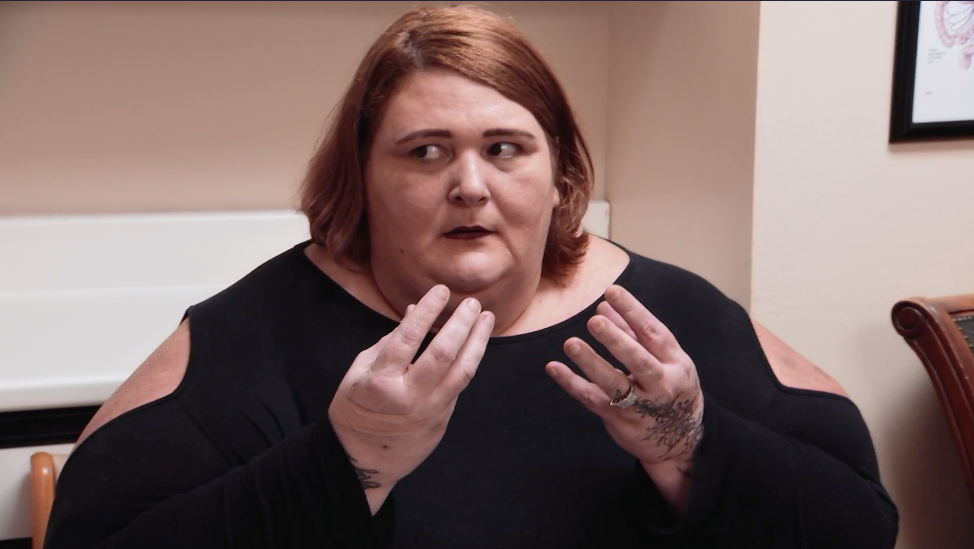 Article continues below advertisement
As Coliesa tells it, she's always struggled with her weight. Growing up, her father was an alcoholic who took his anger out on Coliesa and her four siblings' mom. Sadly, the mother died of cancer when Coliesa was only 3 years old, leading the children to all be separated and put into foster care.
Coliesa learned to seek comfort in food, and weighed over 100 pounds at the age of seven. But her struggle with weight only increased from there, as she was molested by a cousin at eight and then raped by her uncle at 12. By that age, she says that she lost faith in everything around her. "All I believed in was food and I kept gaining," she says.
Article continues below advertisement
Coliesa became the mother to four children, and by the time she had her fourth daughter, Sadie, at 29, her weight had ballooned to over 500 pounds.
When she fell in love at 31, she was able to get her life together a little bit, then suffered a heart attack. However, Coliesa was never able to get her heart fixed because she was "too big to do surgery on."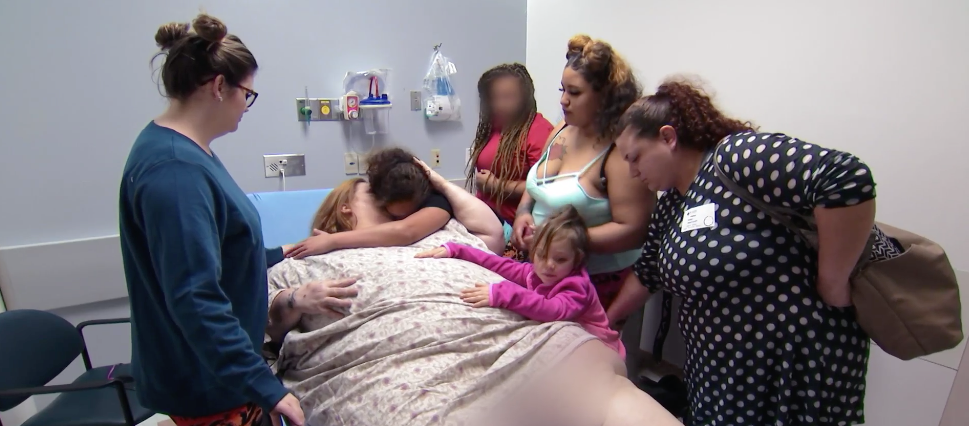 Article continues below advertisement
Does Coliesa get surgery on 'My 600-lb Life'?
Then, her fiancé lost his life suddenly in a car wreck. "I did whatever I could to get through it," she says, "and that was to eat so I wouldn't fall apart."
By the time Coliesa makes it down from Louisiana to Dr. Now's office in Houston, the celebrity bariatric surgeon says that her situation is "very concerning." "Her body has reached its breaking point," Dr. Now adds, saying that "if she has another heart attack, there will be nothing we can do."
At her entry weight of 643 pounds, Dr. Now doesn't think Coliesa will survive weight-loss surgery. While she makes an honest effort to restrict her eating and follow his diet plan, plus incorporate exercise into her routine, she doesn't lose as much weight as Dr. Now would like her to. "You didn't even get halfway to where you needed," he tells her.
Article continues below advertisement
Therapy with Lola Clay helps Coliesa understand her trauma and gain compassion for the little girl she once was. Then, despite not losing as much weight as Dr. Now would like, Coliesa receives the gastric sleeve procedure after she comes into the office with sharp stomach pains and doctors say she has too much fat to determine whether she has an intestinal blockage.
"They said my heart was healthy enough," she says, in a moment of relief.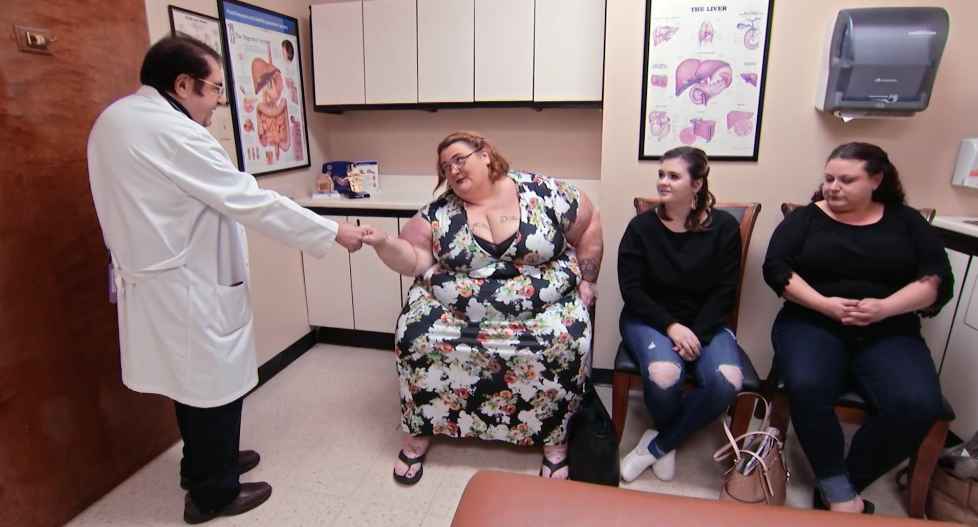 Article continues below advertisement
See Coliesa from 'My 600-lb Life' now!
As usual, Dr. Now is adamant that surgery isn't a magical fix for his patients and says that what happens from here on out "is up to her and depends on the choices she makes."
Luckily, the surgery and talk therapy help Coliesa make strides in her life.
Upon her next checkup with Dr. Now, he's proud of her progress. "You're headed in the right direction," he says. Then, he tells cameras: "So far, she lost about 150 pounds off her body from when she started to now." He adds, "Right now, things are looking optimistic with her so I'm hopeful we're going to get her to where she needs to turn her life around and maintain that."
Article continues below advertisement
Excited about her new lease on life, Coliesa sets out to shop for new clothes and says she "feel[s] prettier" than ever. "I can fit into a 3x now," she exclaims.
Now, she's kicked her nicotine habit and feels hopeful about the future. "I feel like I'm doing better than ever and I have high hopes I'm going to be where I need soon," she declares proudly. "And I can't wait for that."
Watch Coliesa's story when My 600-lb Life airs Wednesdays at 8 p.m. on TLC.