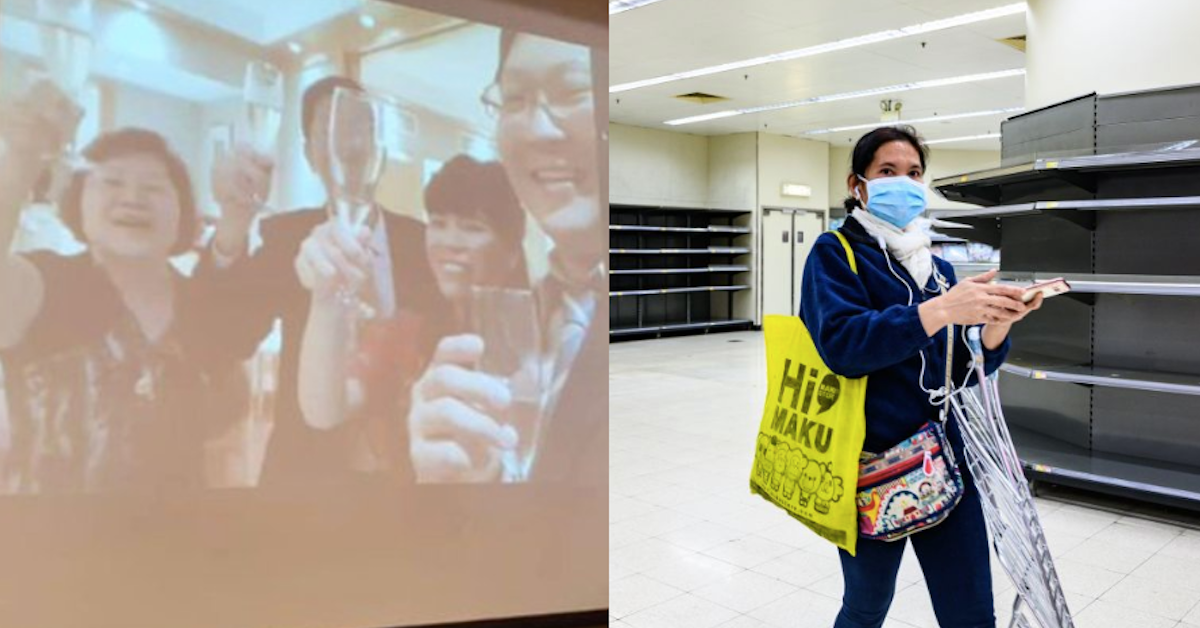 Coronavirus Panic Caused Couple to Telecommute to Their Own Wedding
Joseph Yew and Kang Tang arrived home to Singapore from a trip to China a few days before their wedding. But because of the coronavirus outbreak, guests were wary of attending. Rather than cancel the wedding or reschedule, Joseph and Kang had the party as planned — only they weren't there.
Article continues below advertisement
They live-streamed in via video to chat with their friends and family. They made their toasts and speeches over video from a hotel room in the same hotel where the party was being held. "We thanked the guests for coming and told them to enjoy the dinner," Joseph told the BBC.
Article continues below advertisement
Kang and Joseph flew to Hunan province in China on January 24 to spend Lunar New Year with her family. Although Hunan province borders Hubei, where the coronavirus originated, Joseph told the BBC that "there had been no sense of panic when they were back in Hunan, especially since the area they were visiting was quite rural."
They returned to Singapore on January 30 and their wedding was to take place on February 2 at M Hotel. But when guests found out they'd just returned from China, fears about the coronavirus rippled, and many said they were no longer coming.
The couple had already been married in China months before, and this party in Singapore was for Joseph's family and friends who could not travel to China for the first wedding.
Article continues below advertisement
The hotel would not postpone the wedding, so Joseph and Kang felt like they "had no choice but to proceed with the wedding." They simply told guests they would video conference in. "My parents were not [happy about it] at first, but they eventually agreed," Joseph said.
This story is just one of many that demonstrate how wide panic about the coronavirus has spread. The BBC reports that the virus has killed 550 people in China and has spread to about 24 countries. People all over the world are scared that this epidemic will hit their backyard next.
Article continues below advertisement