'Today' Show Anchor, Craig Melvin, Is Married and His Wife Is Pretty Cool
Lindsay Czarniak, the wife of 'Today' host Craig Melvin, actually has her own claim to fame in the media world. Read on to learn more about her.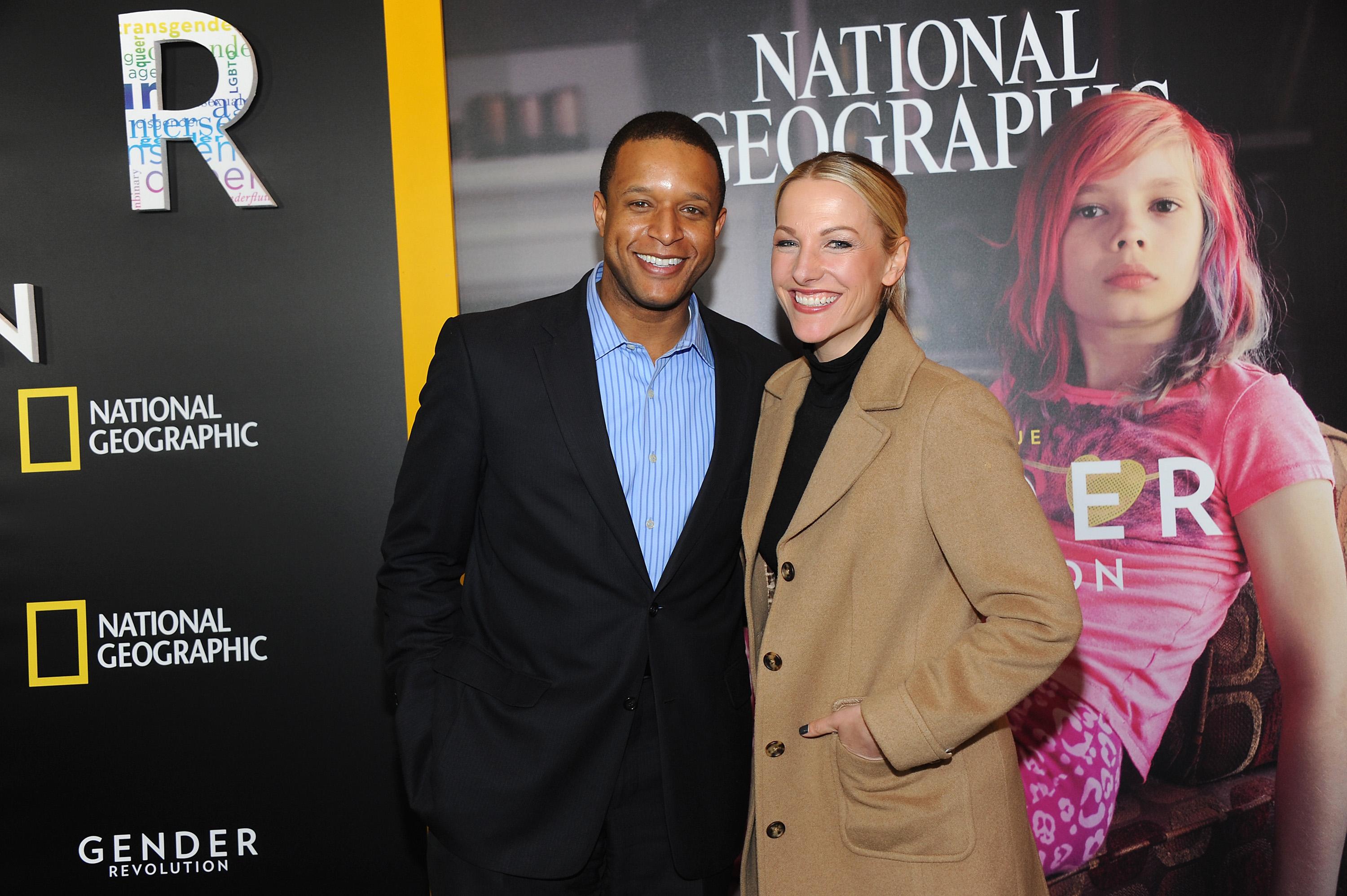 With the outbreak of COVID-19 on the rise, The Today Show took some precautionary measures after a colleague who works on the show was diagnosed with the new coronavirus. Co-hosts on the 3rd hour of The Today Show, Al Roker and Craig Melvin, chose to self-quarantine to be safe and make sure others were kept safe.
Article continues below advertisement
Craig is now at home with his family, a wife and two kids. Calvin says though he is at home staying away from the public, he feels great and has no signs or symptoms. He also mentioned that he is making the most of his time at home with his family and enjoying spending extended time with his wife, Lindsay Czarniak, who actually has her own claim to fame in the media world.
Craig Melvin and his wife Lindsay met in the media world.
Craig and Lindsay both worked at WRC-TV in Washington D.C. Craig was an NBC4 news anchor and Lindsay was a sports journalist. The two actually met at the station when Lindsay got back from covering the Beijing Olympics.
Article continues below advertisement
They hit it off right away, reportedly bonding over a shared love of live music and Whatchamacallit candy bars. Lindsay and Craig thought it best not to tell anyone that they were dating (as is typical with new relationships that evolve in the workplace). However, once they were sure that they wanted to develop into a more serious relationship, then they felt no need to keep hiding it from their colleagues.
Article continues below advertisement
Lindsay is a working mom.
Lindsay worked as a sports anchor on ESPN's Sportscenter from 2011 to 2017. After having two children, she took some freelance jobs while focusing on her family until she recently signed on with Fox Sports as a host of NASCAR Race Hub and a sideline reporter for Fox NFL.
Article continues below advertisement
She makes no apologies for taking time off to be a mom. She told the Washington Post, "Once I got over my freakout factor of staying relevant, I think I just kind of let myself let it go. I just realized something great is going to come from all of this and you just have to listen to yourself. I have loved the time I've had to spend with my kids and I'm definitely still keeping that in the forefront because I realize how fast that goes. This has been such a blessing."
Racing is at the forefront of her career.
Racing has always been a passion for the mother of two. Even at the beginning of her career, she was hired by the Speed Channel to interview fans at a Dale Earnhardt tribute concert. Now with her role at Fox Sports, she is at the forefront of the auto sport.
Article continues below advertisement
She is also the host of the Netflix reality series, Hyperdrive, which is described as elite street racers from around the world testing their limits in supercharged custom cars on the biggest, baddest automotive obstacle course ever built.