The Reviews Are In — Here's Why Critics and Audiences Can't Seem to Agree on 'Station Eleven'
HBO Max's pandemic-themed drama, 'Station Eleven,' has created a divide between critics and audiences. Let's dissect their differing opinions.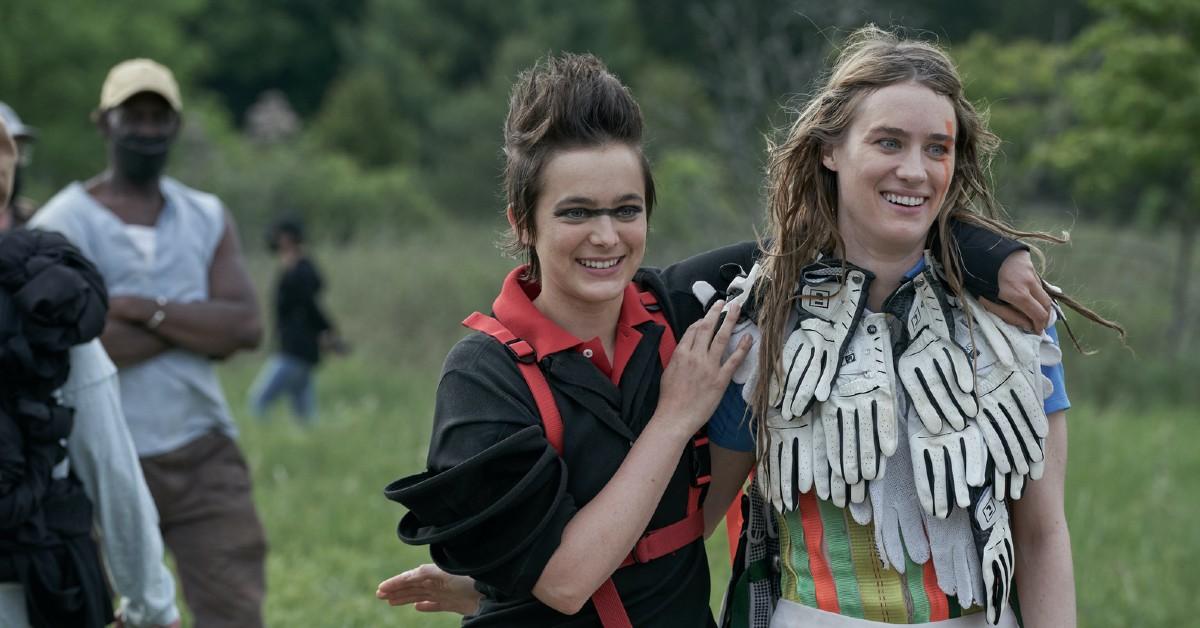 Everybody's a critic — especially in the age of social media. When it comes down to it, both critic and audience reviews can make or break the fate of a film, video game, television show, et cetera. While the experts and the entertainment junkies are sometimes on the same page — take movies like The Godfather and Good Will Hunting, for example — but other times they're on opposite ends of the spectrum.
Article continues below advertisement
Based on Emily St. John Mandel's bestselling novel of the same name, HBO Max's surprisingly uplifting pandemic-themed drama, Station Eleven, is a hit with critics. Starring Mackenzie Davis (Tully), Himesh Patel (Yesterday), and Lori Petty (Orange Is the New Black), the story highlights the gritty, disorganized aftermath of a global pandemic brought on by a rampant flu. Two decades later, the lucky survivors do everything they can to rebuild a fraction of the world they once called home.
Patrick Somerville's series — which premiered on Dec. 16, 2021 — boasts a critic-based Rotten Tomatoes score of 97 percent vs. an audience-based score of 67 percent. Considering this, what's the divide all about?
Article continues below advertisement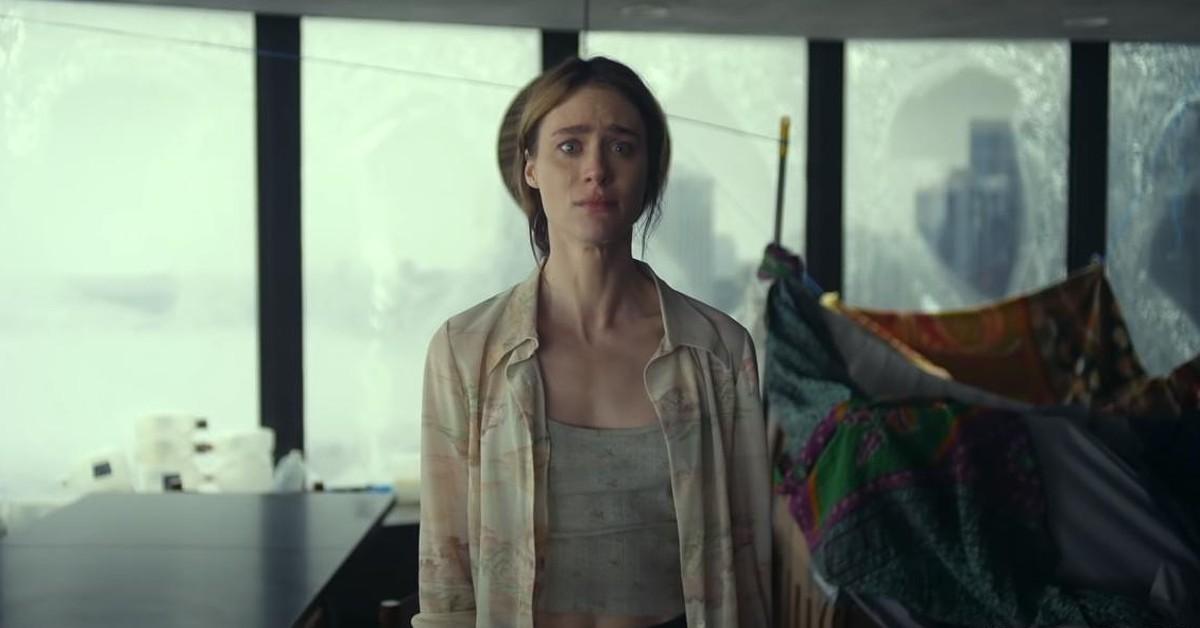 Audiences are torn on 'Station Eleven.'
Since we're stuck in the seemingly never-ending COVID-19 pandemic, Patrick Somerville's series either debuted at the worst possible time or the best possible time. It's possible that contributed to Station Eleven's mediocre audience score.
Article continues below advertisement
"Station Eleven has a talented cast, but it's not enough to overcome its heavy subject [matter] and the bad timing of its storyline's premiere. But also the uninteresting set of characters, it just could have been something so much better rather than a dull, slow, and pretty awkward series," wrote Rotten Tomatoes user Antonis K, who gave the show two out of five stars.
Article continues below advertisement
Then again, dramas that receive poor audience reactions in stark comparison to critic praise often exude an arthouse feel and are jam-packed with metaphors.
"Episode 1 is great. A gripping sci-fi / mystery similar to other successful gripping sci-fi / mystery shows out there," wrote Rotten Tomatoes user Gavin P. "From Episode 2, the whole thing becomes entirely something else. The show all of a sudden becomes artsy. By that I mean experimental and boring."
While Gavin explained that he's "glad the director and the team tried to create something unconventional and 'beautiful,'" he doesn't feel that it worked. He deemed the series's premise confusing, rating it a downright sad half a star. Hm, perhaps Gavin should stick to sci-fi series like Star Trek and Stranger Things.
Article continues below advertisement
Critics everywhere are praising the dreamy post-apocalyptic drama.
If you find yourself to be a sophisticated consumer of media and entertainment, trusting the professional critics with everything in your heart, then you'll be pleased to hear that critics are eating this series up like a warm bowl of bat soup (too soon?).
"Station Eleven is the best new TV show of the year. It's haunting, gorgeously made, heartfelt, an end-of-the-world vision that lifts you up as much as it gives you nightmares. It may also be the year's hardest show to recommend," wrote Vogue's Taylor Antrim.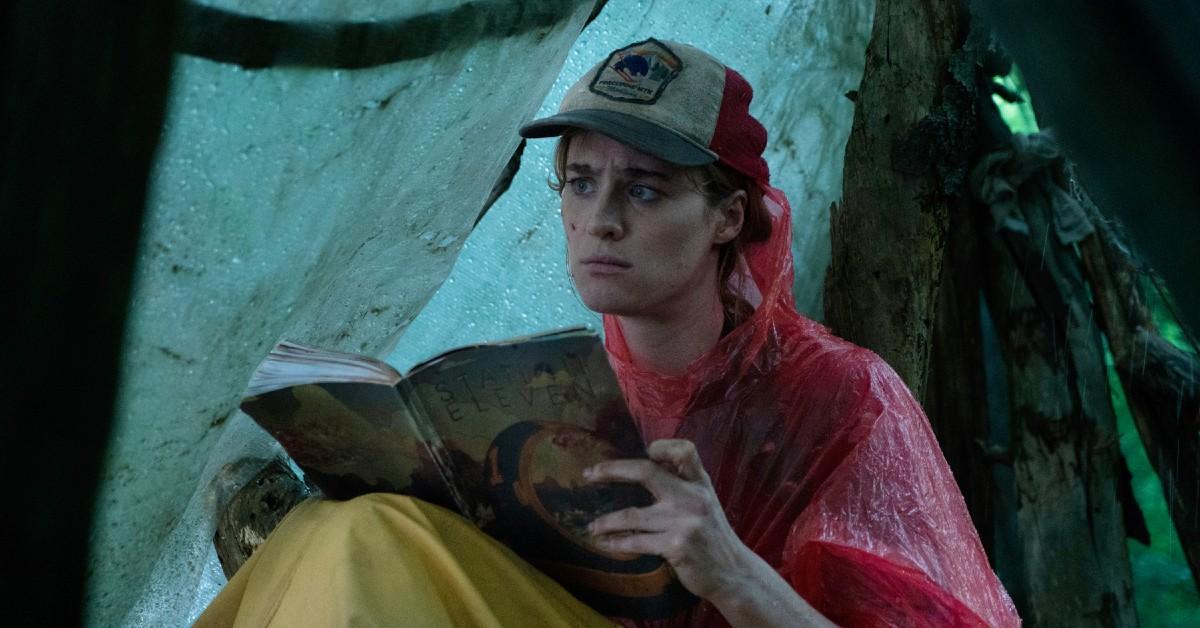 Article continues below advertisement
In fact, Taylor made a point similar to ours. "To be sure, this is art-house TV and demanding in stretches — not the next fix for the Squid Game crowd (although I found it much more jolting)," Taylor continued.
IndieWire's Ben Travers also had wonderful things to say about Station Eleven, seemingly defending the decision to air the show during our dreadful COVID-19 pandemic. "Episodes don't dwell on death; they value life," he explained.
"Grace, hope, and encouragement are foundational elements of Station Eleven that help turn what could've been a very bad idea into a profoundly cathartic experience. Sometimes, we need to keep death at a distance, in order to remember why we're so scared of it in the first place," he warmly wrote, emphasizing the show's (much appreciated) dedication to focusing on the positive.
Article continues below advertisement
It's entirely understandable that certain people wish to avoid Station Eleven like the plague (we just can't stop with these pandemic jokes!). However, if you decide to dip your toes in the grungy, post-apocalyptic water, you may be surprised by Station Eleven's optimism.
The first five episodes of Station Eleven are currently streaming on HBO Max. Subsequent episodes will release in pairs at 3 a.m. EST on Thursdays on HBO Max.