Kate and Jeanette Face off in Court During the 'Cruel Summer' Season 1 Finale (SPOILERS)
The 'Cruel Summer' Season 1 ending kept viewers on edge from beginning to end. Find out all of the essential spoilers from the tenth episode.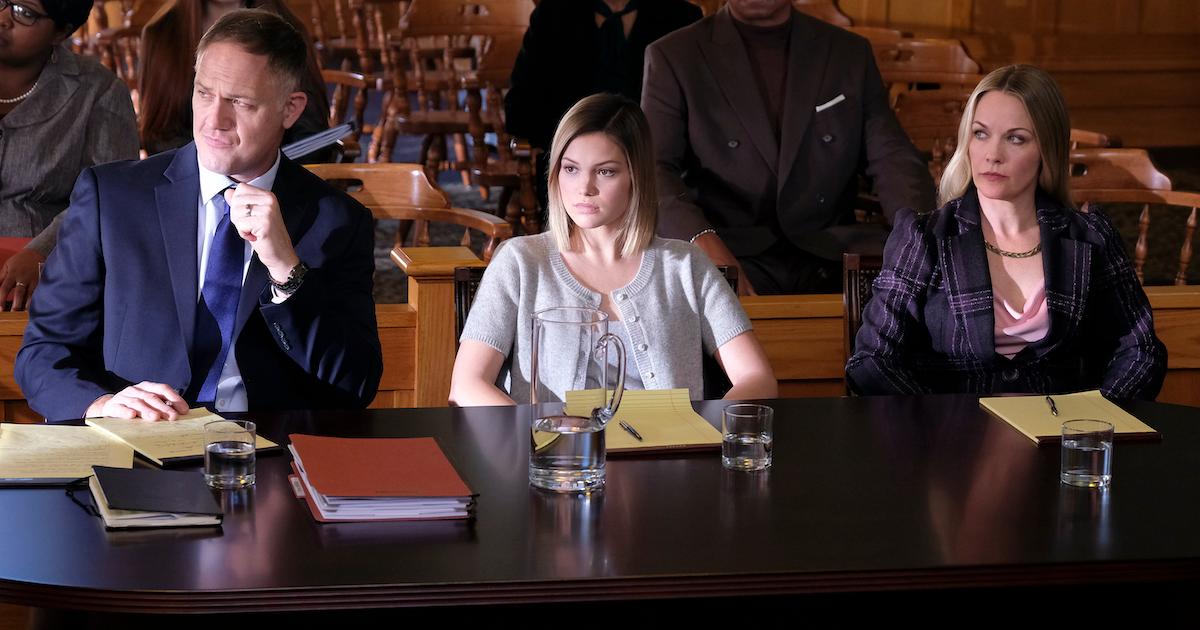 Spoiler Alert: This article contains spoilers for the Season 1 finale of Cruel Summer.
Since the first episode of the teen psychological thriller Cruel Summer aired in April of 2021, viewers have been speculating about how the court case between Kate Wallis (Olivia Holt) and Jeanette Turner (Chiara Aurelia) will shake out — and if it's possible for every question to be answered before the season concludes.
The Freeform series takes place in 1993, 1994, and 1995, and it largely centers on Kate's disappearance and her subsequent kidnapping by the Skylin High assistant principal, Martin Harris.
Article continues below advertisement
After Kate is rescued in 1994, she goes on a TV show and she accuses Jeanette of seeing her and keeping her location a secret.
In 1995, Jeanette, who became one of the most popular girls at school in Kate's absence, is suing her classmate for defamation. Fans have been divided about whether Kate or Jeanette is lying. They're set to get some answers when the teens face off in court in the tenth and final episode of Season 1, which is entitled "Hostile Witness."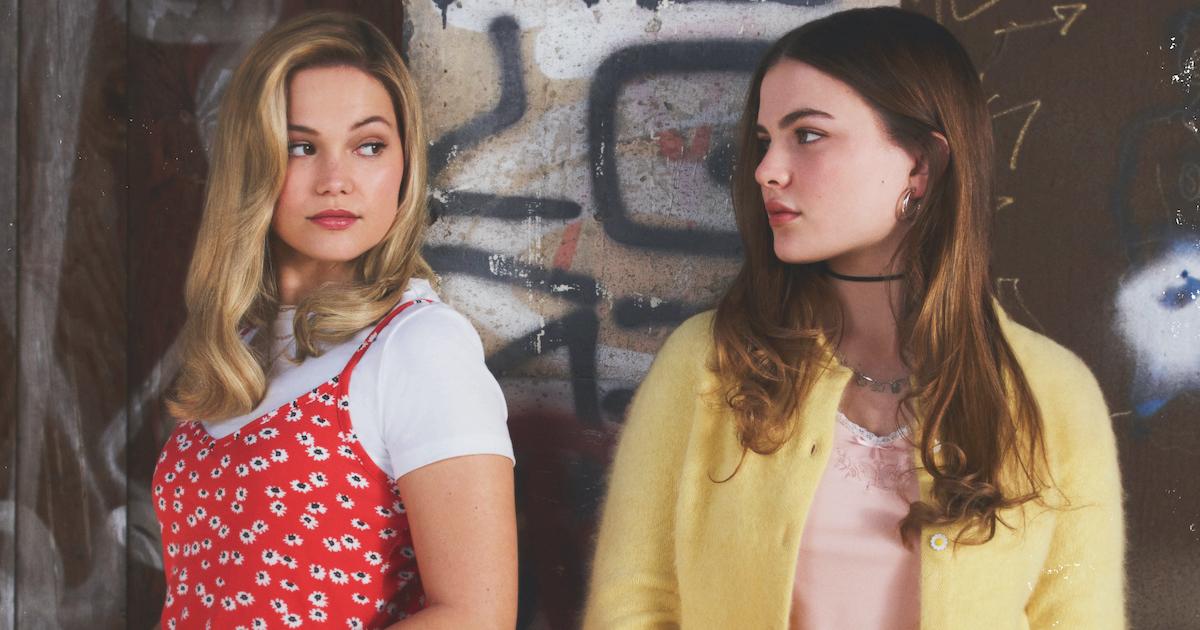 Article continues below advertisement
Jeanette and Kate reunite in court during the 'Cruel Summer' ending.
In the first nine episodes of Cruel Summer, viewers learn about several main mysteries that, once solved, will be the key to determining whether Jeanette really saw Kate in Martin Harris' basement.
Fans began to create their own theories about the importance of Jeanette's necklace, Mallory's (Harley Quinn Smith) snow globe, and Jamie's (Froy Gutierrez) tape recording.
During the ninth episode, "A Secret of My Own," Kate confirms that she did willingly go to Martin Harris' home to hide from her overbearing mother, Joy Wallis (Andrea Anders). For the first few months following her disappearance, Kate was able to walk around and she felt like she had a choice in being there.
Article continues below advertisement
Before Martin traps her in the basement, Kate is starting to get very homesick at Christmastime. She decides to call Jamie, and she leaves a vague voice message on his recording machine. She's frightened when someone opens the front door unannounced on the same night. The mysterious intruder ends up being Jeanette, who drops her necklace and takes a snow globe before she leaves.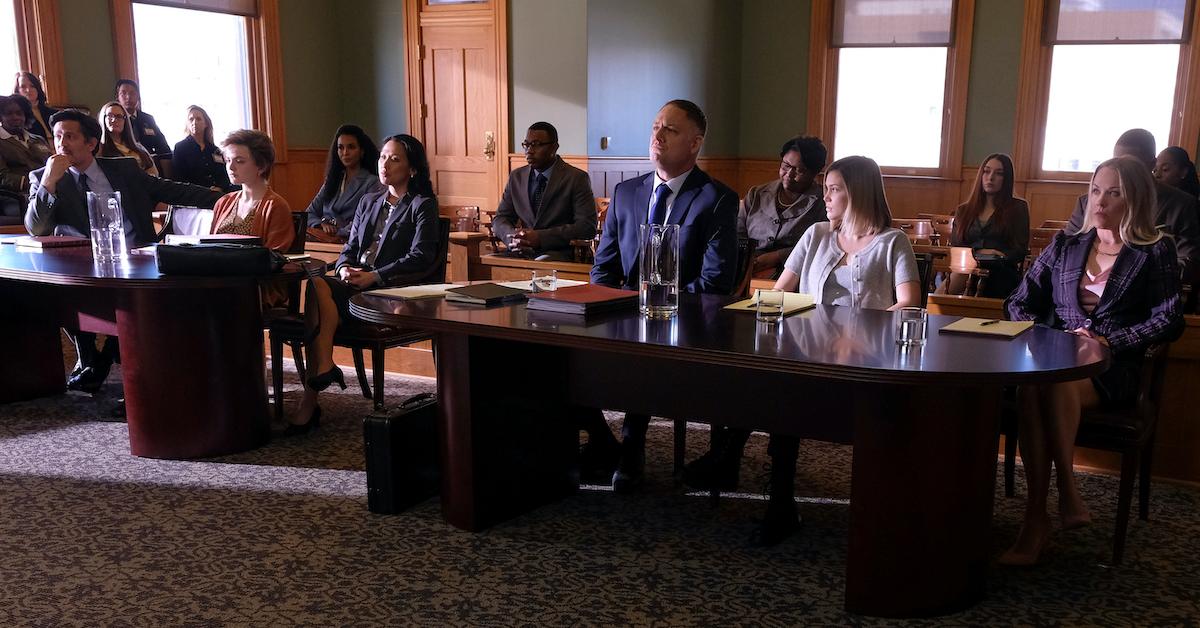 Article continues below advertisement
The episode provides explanations for the items that had previously stumped fans (and fueled their theories). The only question that remains, aside from how Mallory got the snow globe, is whether Jeanette ever knew that Kate was at Martin Harris' house.
But, as we learned in the finale, we were asking the wrong question. Kate and Jeanette were able to make peace when it was uncovered that Mallory was really the one who saw Kate at Martin's house. However, that didn't mean that Jeanette ended the season with a redemption arc.
Article continues below advertisement
The final image of the Season 1 finale revealed that, when Jeanette snuck into Martin's house when he wasn't around, she heard Kate being held captive. Though she had the opportunity to free her, she left her there.
Article continues below advertisement
'Cruel Summer' will officially return for Season 2.
Though some fans had been worried that the hit Freeform show would be a limited series, the network has officially picked up Cruel Summer for a second season.
Tara Duncan, the president of Freeform, announced the show's renewal ahead of the Season 1 finale.
"Renewing Cruel Summer for a Season 2 was an easy decision," Tara said in a statement. "It's the biggest series debut in Freeform's history and the audience response has been overwhelmingly positive."
"[Executive producers] Jessica [Biel], Michelle [Purple] and [showrunner] Tia [Napolitano] did a phenomenal job telling an addictive story that's tapped into the cultural zeitgeist," she continued. "I'm excited to see where they take the series next."
With the cliffhanger ending in Season 1, there are plenty of directions the show can head in come Season 2, but, according to Tia, the big reveal at the end was "the final puzzle piece to the mystery of Season 1" rather than a traditional cliffhanger.
"Season 2 is wide open," she told TV Line. "We're literally just starting the work. But Season 1 was designed to be a complete story. ... I know nothing of Season 2. We literally just got the word, and then went on vacation."
You can catch up on Cruel Summer on Freeform.com or on Hulu.