"Honestly His Review Gave Me Chills" — A Dad's Review of the 'Barbie' Movie Has Gone Viral
When a dad sent a text to his family reviewing the 'Barbie' movie, it could have gone in any direction. Turns out it was nothing short of magnificent.
The Barbie movie has been many things to many people, with the emotional reactions ranging from unfettered joy to Ben Shapiro angrily setting Barbie dolls on fire. Ben Shapiro is not OK. Who could have predicted that a movie about a doll whose creation has confused and thrilled children for decades could be so polarizing? Honestly, I was prepared for the freak-outs once I saw how much pink was involved. That color is very triggering for misogynists.
Article continues below advertisement
One phenomenon I've witnessed on social media is a significant amount of men seeing the movie with their partners, daughters, and on occasion by themselves. I'm not suggesting every man was dragged to this movie, but it was primarily marketed toward women. What really surprised and delighted me is how many men loved this film.
And one dad in particular gave it a stellar review in a group text to his family. We must protect him at all costs.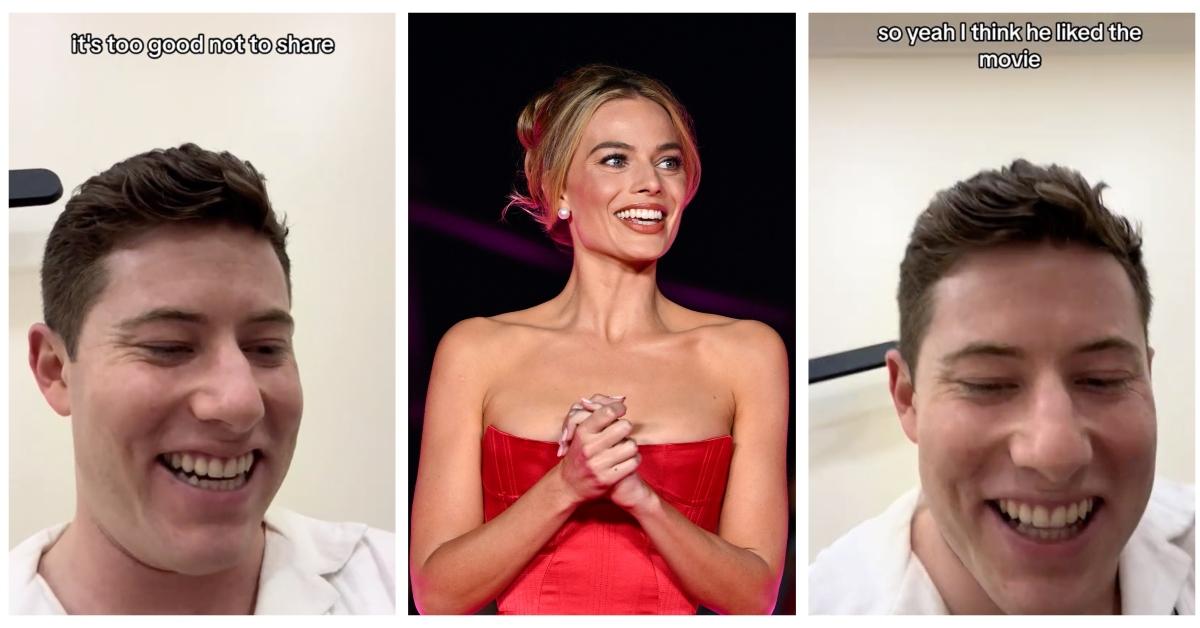 Article continues below advertisement
This dad's review of the 'Barbie' movie should be taught in schools.
Conor O'Brien, who goes by @cobreezyy on TikTok, graciously shared his father's review of the Barbie movie and I've never wanted to be adopted by a strange man more than this moment. In a group texted seemingly "out of nowhere," says Conor, his dad dropped an inspiring and hopeful take on this heavily debated film.
This is "too good not to share," says Conor and I couldn't agree more. "I think Barbie is going to change the world," writes Conor's father. My eyes and ears immediately perked up. "We will think of life as BB/AB, Before Barbie/After Barbie. I can't stop thinking about it." And I, in turn, can't stop thinking about BB/AB.
Article continues below advertisement
He goes on to liken this film to a superhero movie but better because she is "more powerful than Superman, Batman, Spider-Man, etc." The truth is, the Barbie character is fully formed despite beginning the movie as a two-dimensional doll. Eventually she uses her "EQ, thoughts, senses, feelings, intellect, courage, confidence, and love," says Conor's dad. The not-so-subtle implication being, other superheroes are not as well-rounded as Barbie.
Article continues below advertisement
He puts this movie into his top five and all I want to know is, what are the other four? Conor's dad then address the pink patriarchy elephant in the room and the way in which the movie takes it on with "surgical precision." In doing so, Barbie even "takes down the greatest movie of all time, The Godfather, as a movie men feel compelled to mansplain to women." It's true! Remember when Tom Hanks did this to Meg Ryan in You've Got Mail? I do.
Article continues below advertisement
What Conor's dad wrote took my breath away, and stunned me to my core. This wonderful man put his whole perceived masculinity on the line by stating the Barbie movie is a more profound and important movie than The Godfather, and should be discussed with reverence. Does this mean Barbie movie posters will start popping up all over the dorm room walls of freshmen dudes?
Things take quite a turn when Conor's dad suggests that Barbie is on the same scale as JFK being the first Catholic president and Obama being the first Black president. That was a lot, but I adore his enthusiasm.
Article continues below advertisement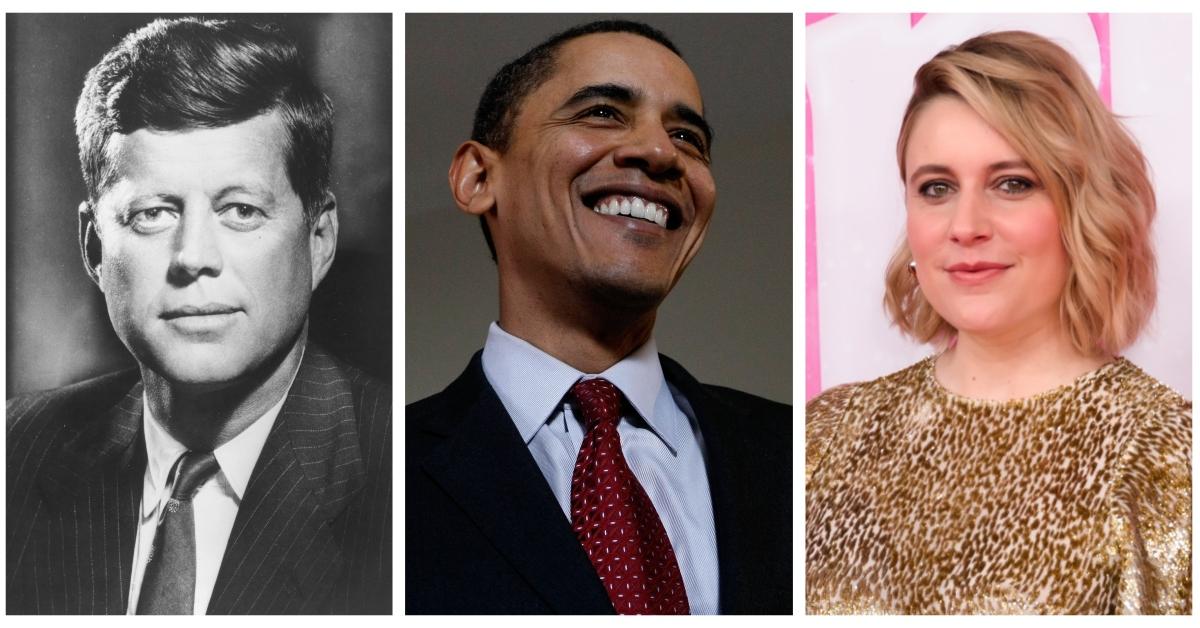 Conor's dad is convinced Barbie will remain in theaters for quite some time because it really "has legs." In fact, he plans on seeing it again. "Woe is the man who cannot admire, respect, and honor Barbie." A Barbie reboot of A Christmas Carol might have Ken as Jacob Marley, warning some misogynist about his bleak and lonely future using that very sentence.
Article continues below advertisement
"Men and boys thought women and girls didn't see through them," writes Conor's dad with glee. "Barbie proves they always have." I've never seen anyone so utterly changed by a movie. It's thrilling.
He ends the review with a little rhyme and a bit of reason: "All the king's horses and all the king's men, couldn't put Barbie back in her box again." Conor's dad promises there is more to come. And I promise I'll be there to read it.
"Honestly, his review gave me chills," someone wrote in the comments, while another noted: "He not only liked Barbie, he understood it."