Meet Truman Hanks: The Spotlight on Tom Hanks's Lesser-Known Son
Is Truman Hanks Tom Hanks's biological son? Get to know Truman Hanks, who ironically, also starred in the 2023 film 'A Man Called Otto.'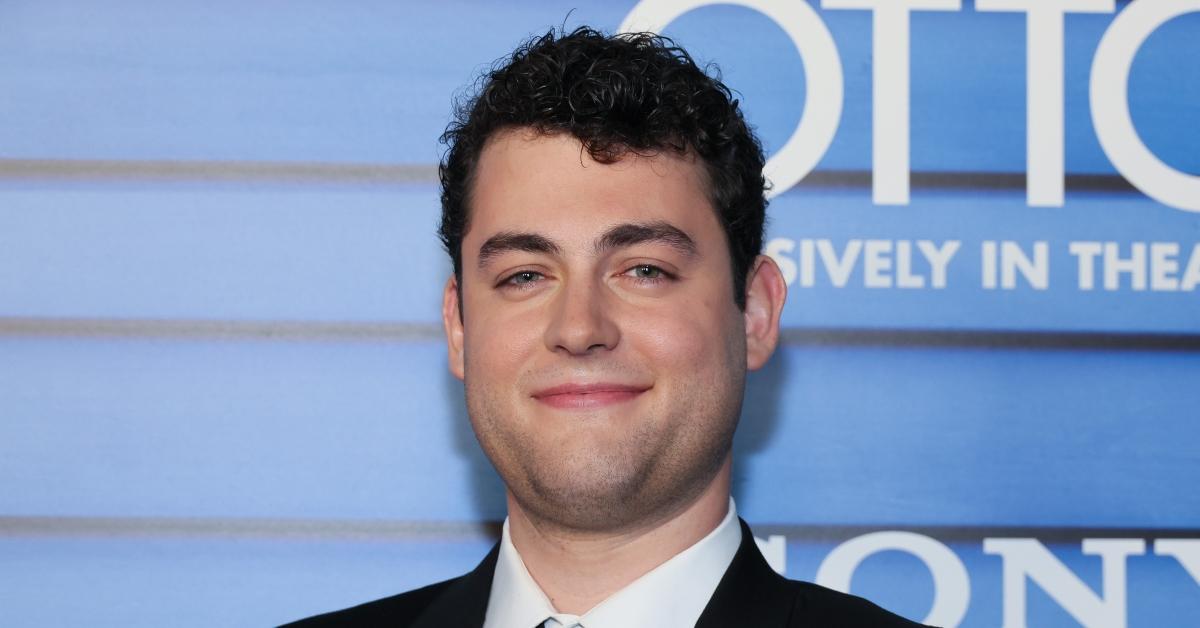 From his work in Castaway and Captain Phillips to his more recent roles in A Beautiful Day in the Neighborhood, Elvis, and Disney's Pinocchio, actor Tom Hanks has proven himself to be worthy of all of the flowers. However, the most important title he's held throughout his decades-long carer is the role of dad.
Article continues below advertisement
Although Collin and Chet Hanks are the most well-known of Tom's kids, they have two other siblings you may not have heard much about. So, how many kids does Tom Hanks have?
His son Truman Hanks appears in A Man Called Otto along with his dad. Here's everything we know about him!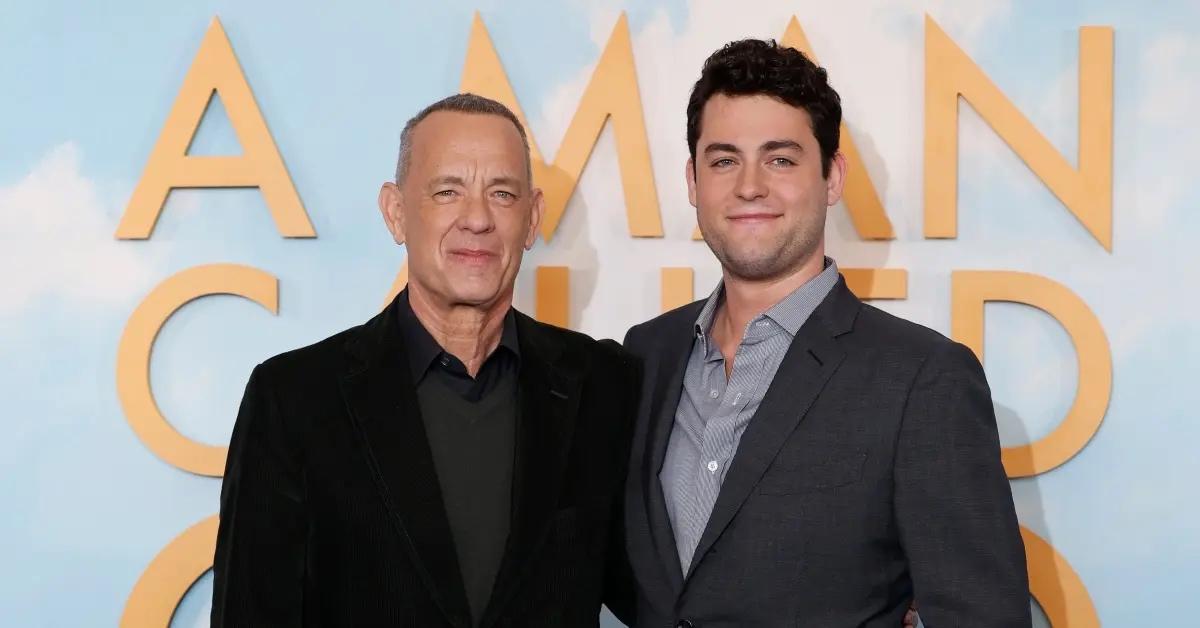 Article continues below advertisement
Get to know Tom Hanks's son Truman Hanks and his role in the entertainment industry.
Unlike the rest of his family, Truman has spent most of his career behind the camera.
Per IMDb, he started out as a camera trainee for the series Babylon Berlin before he began working as a digital utility on movies like News of the World, which starred his dad, as well as Wrath of Man and Black Widow.
However, in A Man Called Otto, he's stepping out from behind the scenes. In the film, he stars as a younger version of Otto, who is played by Tom. In an interview with People, the veteran actor got candid about how "special" it was to be back on set with his son.
"Because, you know, I changed his diapers," the Toy Story actor told the outlet. "But you get past that right away because you gotta show up, and you gotta hit the marks, and you gotta do it on time, and you gotta be right there."
Article continues below advertisement
"I know what that takes, and he does too," Tom added. "He was cast for a very specific reason. We resemble each other, he's not a stranger, and he knows what the pressure is, and he's gotta do it."
Truman, Chet, and Colin aren't the only Hankses following in their father's footsteps. In fact, all of Tom's kids are part of what he called the "family business." So, how many children does Tom have altogether?
Article continues below advertisement
How many children does Tom Hanks have? Let's meet his family!
Tom has three sons — Colin (Fargo), 45, Chet, 33, and Truman, 27. In addition, he has a 41-year-old daughter, Elizabeth Ann Hanks, who is also an actress. All four of Tom's kids are in showbiz, which comes as no surprise given their dad's long tenure in entertainment.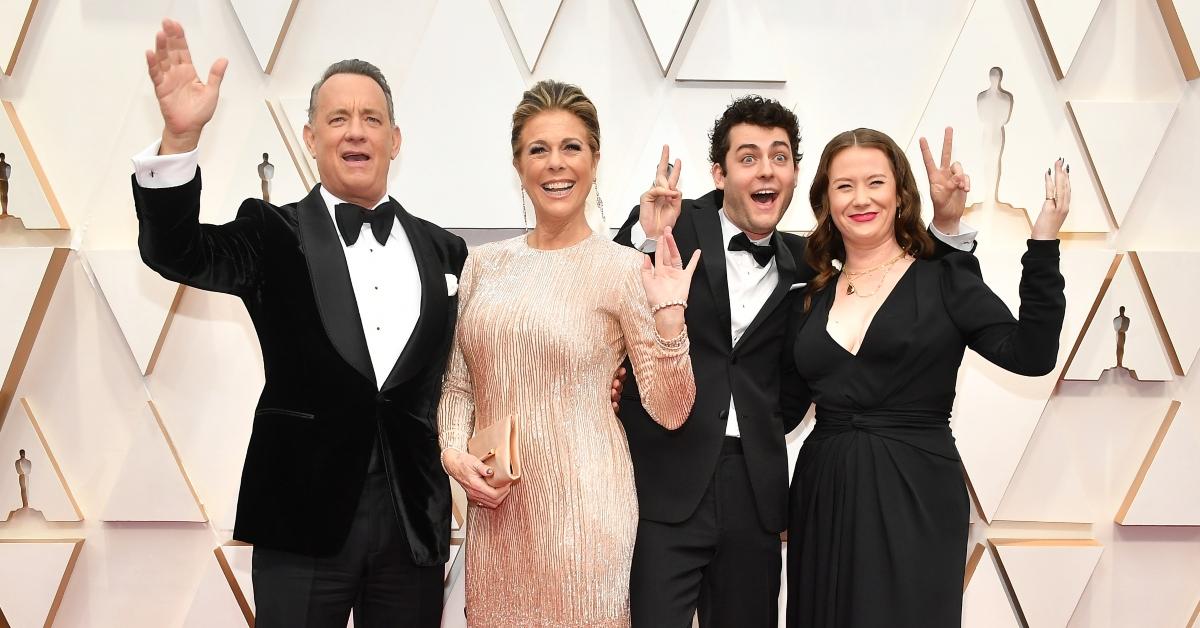 Article continues below advertisement
​​"This is what we've been doing forever. It's what all of our kids grew up in. We have four kids — they're all very creative, they're all involved in some brand of storytelling," he said in an interview with The Sun (per Deadline).
"And if we were a plumbing-supply business or if we ran the florist shop down the street, the whole family would be putting in time at some point, even if it was just inventory at the end of the year," Tom went on.
While Colin and Elizabeth were born to Samantha Lewes, who was married to Tom from 1978 to 1987, Chet and Truman were born during his marriage to A Man Called Otto producer Rita Wilson.