It's Probably Better the D'Amelios Played 'Celebrity Family Feud' for Charity
With the D'Amelio family net worth in the millions, it's probably better that they're playing 'Celebrity Family Feud' for charity. Read more.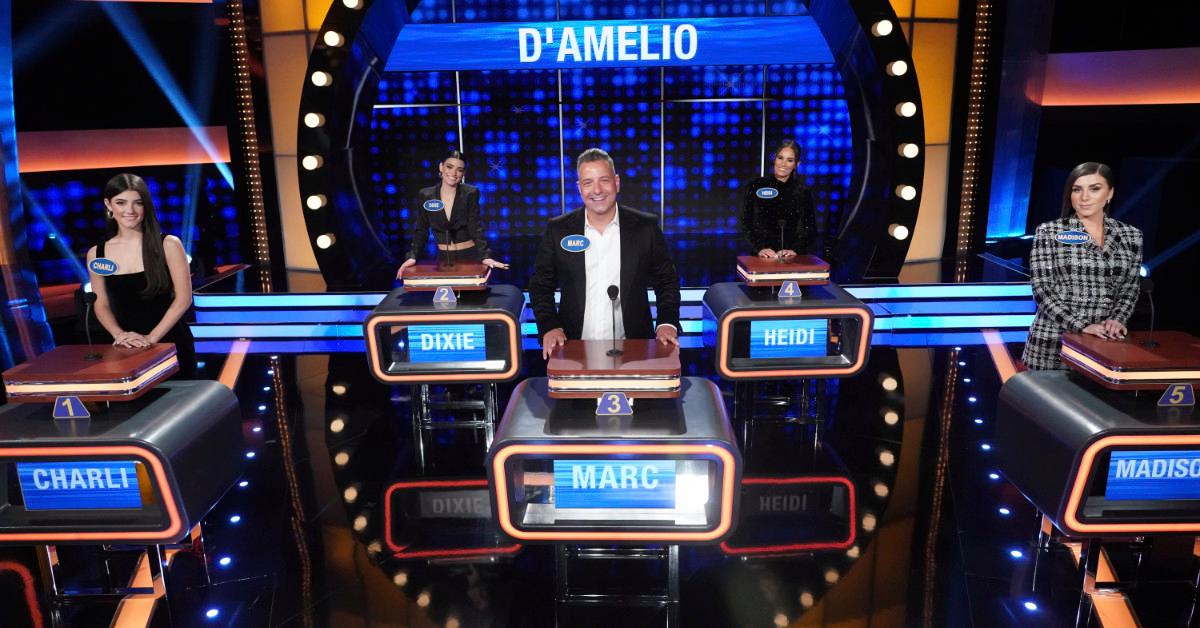 The episode of Celebrity Family Feud airing on Sunday, June 27, 2021 might have boosted the D'Amelio family's net worth, but they're not playing for their own financial gain!
Instead, the D'Amelio team — sisters Charli and Dixie, mom Heidi, dad Marc, and cousin Madison Perrott — is vying to earn money for the charitable organization Stand Up to Cancer as they battle fellow social media star JoJo Siwa and her family members on the ABC game show.
Article continues below advertisement
But it's not like Charli, Dixie, and their folks need a Celebrity Family Feud jackpot. In fact, considering their current wealth, it's better that they're putting any winnings to a good cause.
Charli D'Amelio has a reported net worth of $8 million.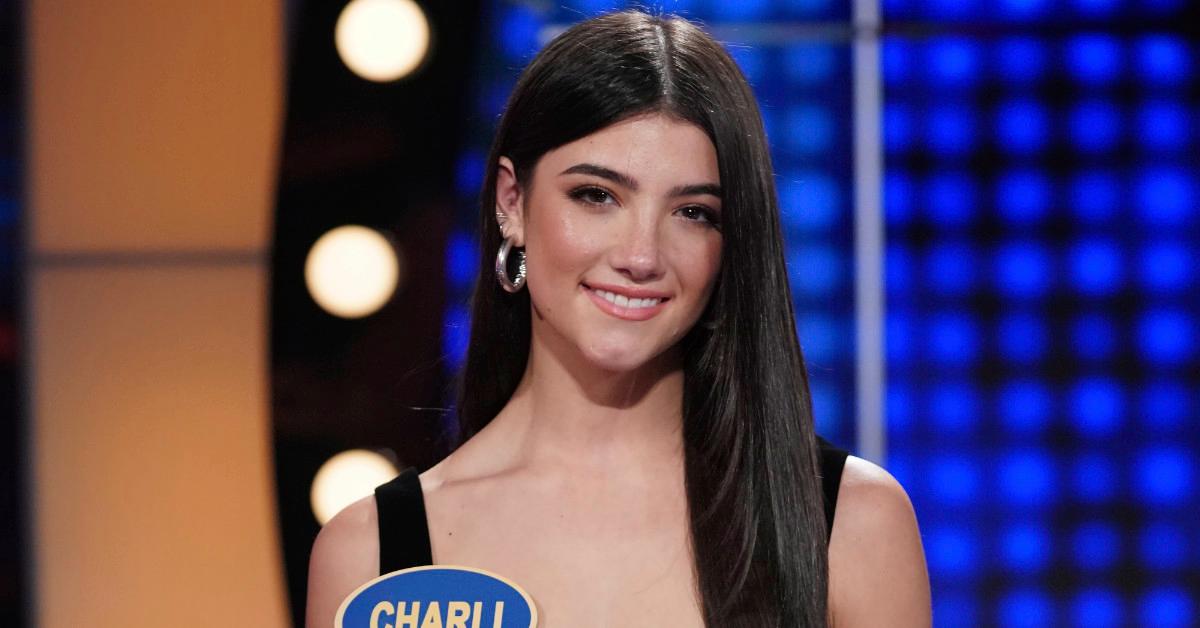 According to Celebrity Net Worth, Charli's net worth is currently $8 million. The website hails her incredible rise to fame on TikTok: She started her channel in 2019, hit 100,000 followers later that year, and then hit 5 million followers a few months later. In April 2020, she had 50 million followers, and that November, she became the first person to have 100 million followers on the platform. As of the time of this writing, the 17-year-old has more than 118 million TikTok devotees.
Article continues below advertisement
With that kind of following, Charli has become a powerful influencer, with the paydays to match. For example, her 2020 Super Bowl ad for Sabra Hummus reportedly added $1 million to her bank account.
Dixie D'Amelio reportedly has $3 million to her name.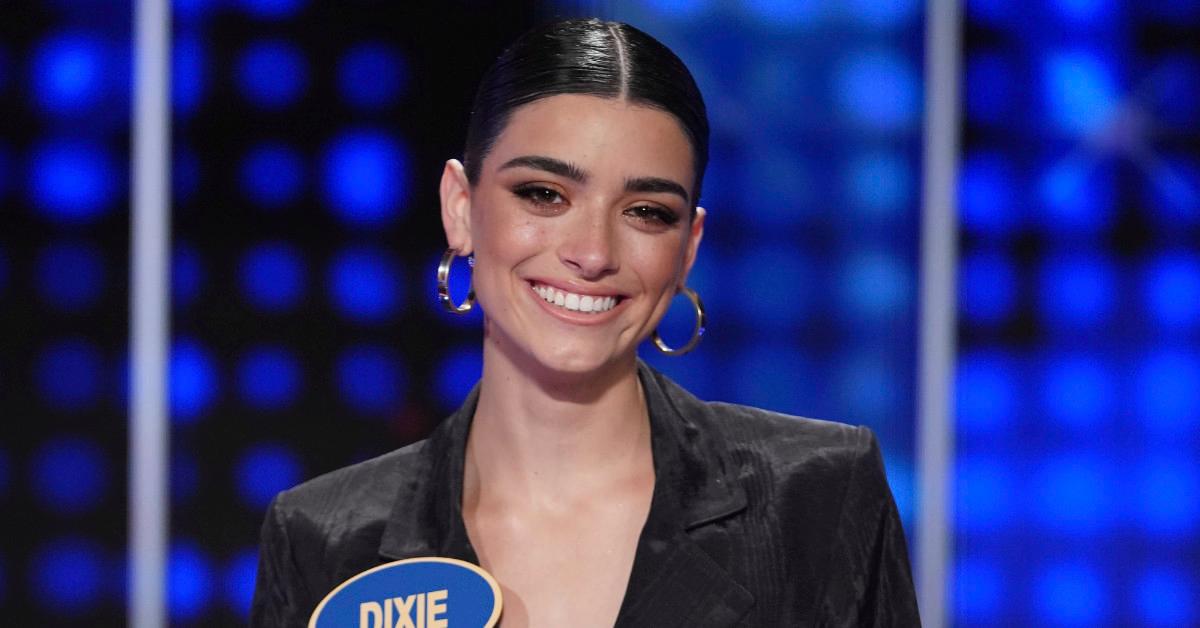 She may not have a nine-digit follower count, but Charli's older sister is no social media slouch: Celebrity Net Worth reports Dixie has racked up a $3-million fortune, thanks to her TikTok popularity, which has landed her sponsorship agreements, production deals, and merchandise opportunities. She currently has more than 52 million followers on TikTok.
Article continues below advertisement
The D'Amelio sisters ranked among TikTok's highest-earning stars.
In August 2020, Forbes named both Charli and Dixie as two of TikTok's highest-earning stars, in the No. 2 and No. 3 position, respectively. According to the magazine, Charli had earned $4 million over a 12-month span, while Dixie had earned $2.9 million.
That ranking placed the sisters in front of fellow TikTok breakouts Loren Gray ($2.6 million), Josh Richards ($1.5 million), Michael Le ($1.2 million), and Spencer X ($1.2 million). But they trailed the No. 1 earner, Addison Rae, who had netted $5 million in that year-long span, thanks to her sponsored content for Fashion Nova, her involvement with the content creator collective Hype House, her spokesperson deal with American Eagle, and her Spotify podcast, Mama Knows Best.
Article continues below advertisement
The D'Amelio family was successful before their TikTok fame.
According to Gossip Cop, the pre-TikTok D'Amelio family may not have been the multi-millionaires they are now, but they certainly had a comfortable existence. Marc is the president of Level 4 Collective Showroom and a former Connecticut State Senate candidate, and Heidi had a successful modeling and personal training career, the site reports.
In December 2020, Marc and Heidi sold the 3,700-square-foot suburban Connecticut home they had purchased in 2011 for around $800,000, offloading the property for $914,000, according to Variety. The magazine also revealed that the family had been leasing a mansion in Hollywood Hills, Calif., for a reported price of $35,000 per month.
The D'Amelios' episode of Celebrity Family Feud airs on Sunday, June 27, at 8 p.m. EST on ABC.