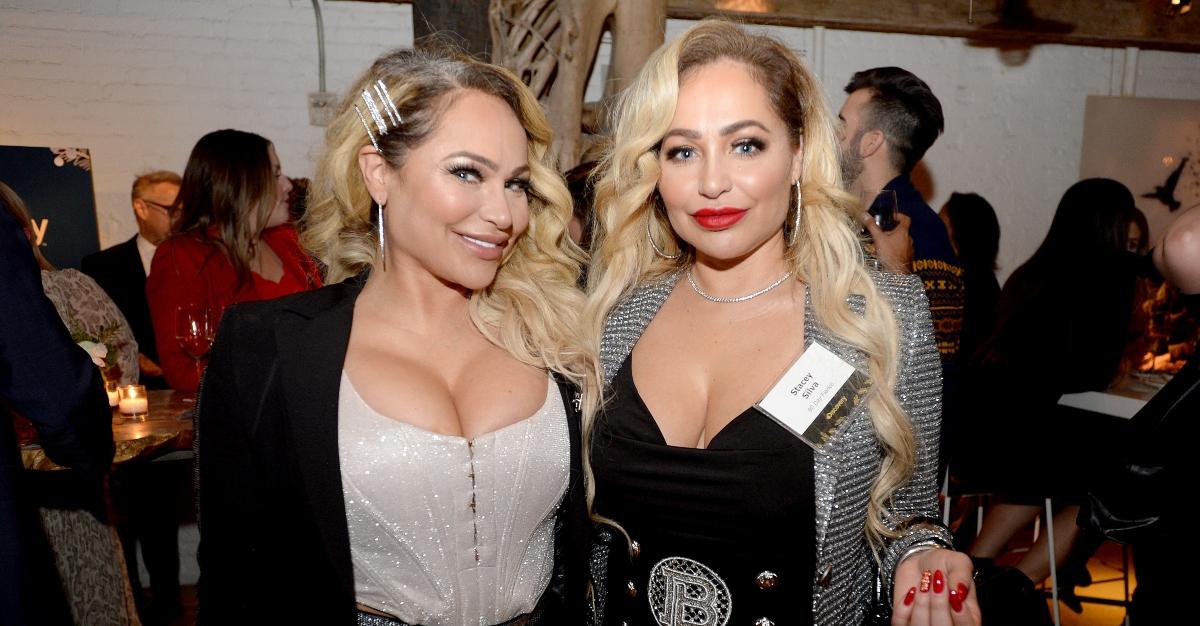 Darcey and Stacey's Mom Is a Proud Grandmother and a Total 'Riot!'
Double trouble! Season 4 of TLC's drama-filled reality series Darcey & Stacey is in full swing. Season 4, Episode 3, "Wedding Dress Distress," will feature a blowout between twin sisters Darcey and Stacey Silva while wedding dress shopping… and it's bound to get messy.
Article continues below advertisement
With the TLC series providing unfiltered glimpses into the twins' lives — and the lives of their family members — viewers are expected to have questions. And one of the primary sources of these questions? Darcey and Stacey's parents.
While we've already gone into great detail about their father, Mike Silva, keep reading to learn more about their mother, Nancy.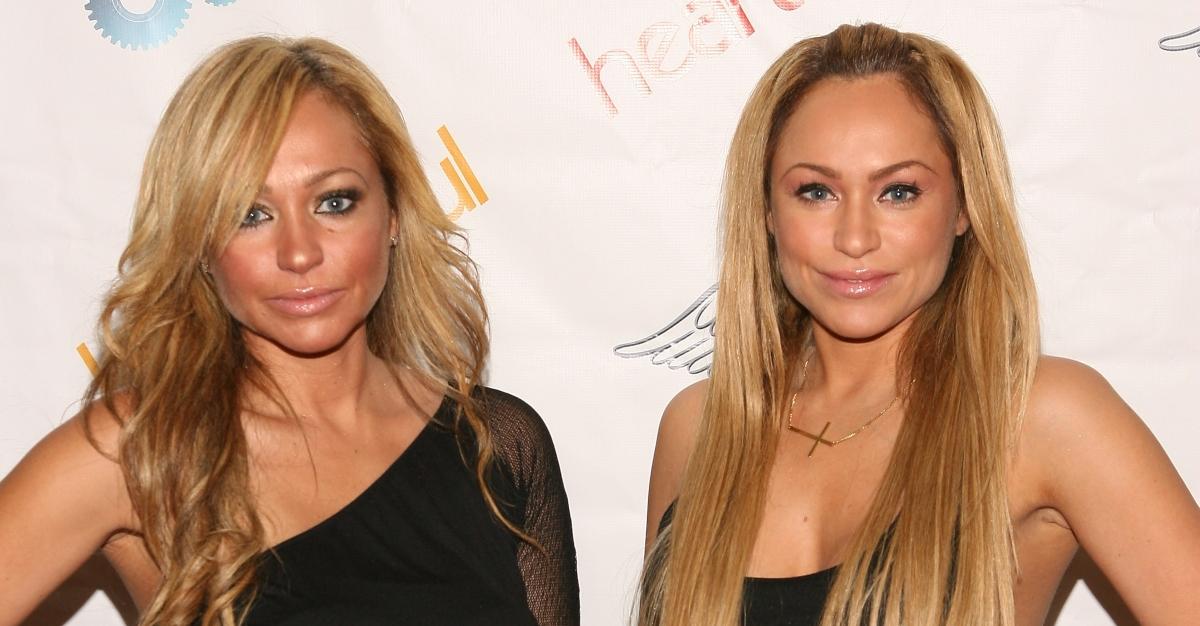 Article continues below advertisement
Darcey and Stacey's mom made her first reality TV appearance on 'Darcey & Stacey.'
Before the Season 1 premiere of Darcey & Stacey, the twins' mother had never appeared on television. However, the former 90 Day Fiancé stars couldn't wait to introduce her and their father to the world when their reality series debuted in 2020. Because Darcey & Stacey provided a deep dive into their lives as sisters, they decided to be as authentic as possible by including more footage of their family.
"I am at a stage where I am happy with my life and I'm staying strong for me and my daughters and my family," Darcey told Entertainment Weekly in June 2020. "I'm so excited to dive deeper into our family life on the new show, past, present, and future."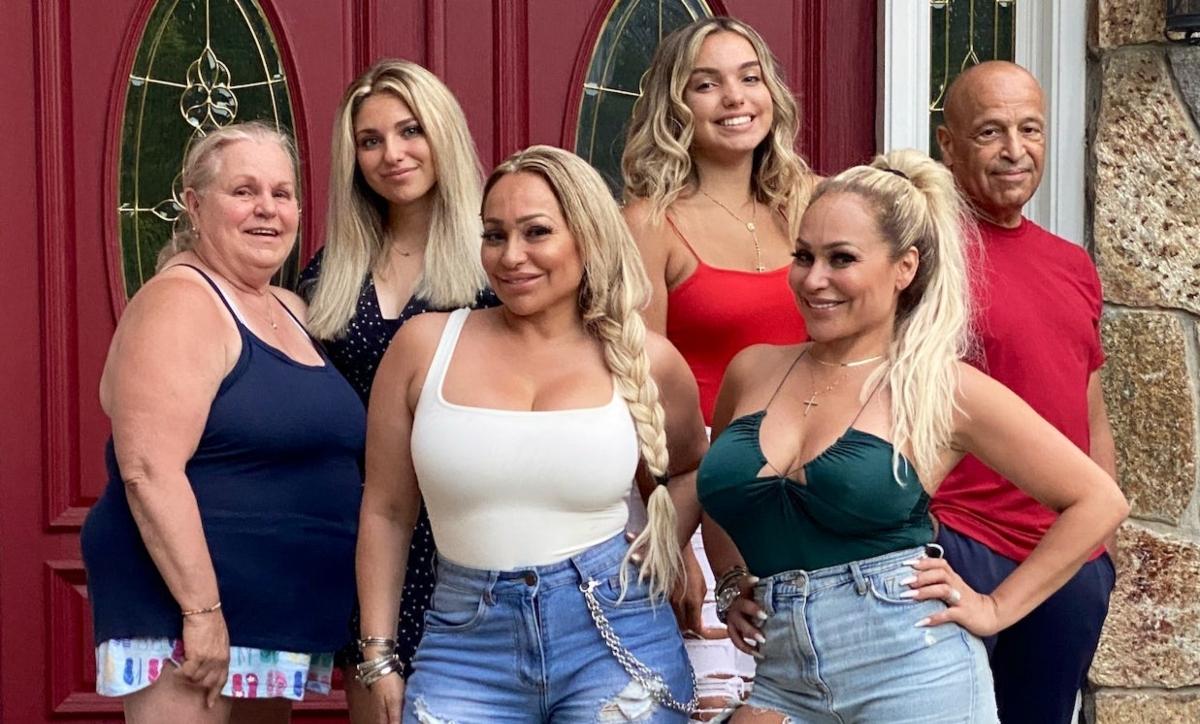 "I can't wait for audiences to meet my mom, she's a riot!" Stacey added. "She's so cute and she has so much love for everybody. We all call her Nana, and she's been so helpful to Darcey and me."
Article continues below advertisement
Who is Darcey and Stacey's mom?
Darcey and Stacey's mom is named Nancy Silva. She was married to their father, Michael "Mike" Silva, but the two divorced years ago. However, Mike and Nancy remain good friends with one another.
Nancy gave birth to Darcey and Stacey on Sept. 23, 1974, in Connecticut. The twins grew up with their parents and their late brother Michael in Middletown, a small city approximately 15 miles outside Hartford.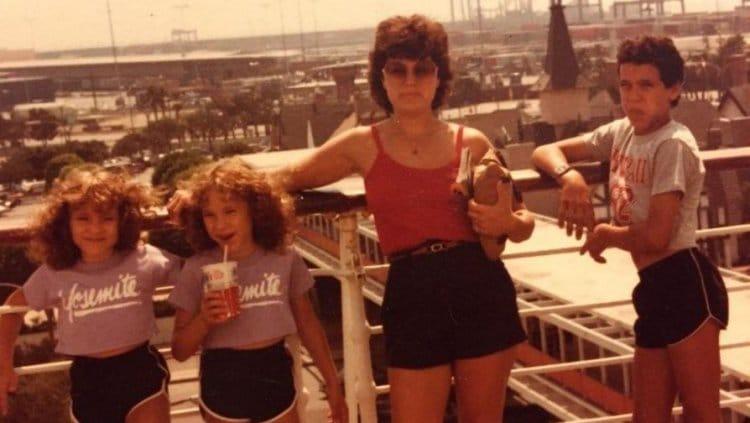 Article continues below advertisement
In July 1998, Mike and Nancy's son, Michael, died of cancer at age 27. Their daughters' clothing store, House of Eleven, honors their brother's memory.
"He was born on 11 May and died on 11 July," Darcey told Channel24. "So that's where the number 11 comes, like 11-11 on the clock — manifesting your power and owning the things that you do."
Article continues below advertisement
Who is Darcey and Stacey's dad?
While Nancy Silva doesn't reveal much information about her personal life, Darcey and Stacey's dad is much less elusive. Per his LinkedIn, Mike Silva is the chairman of Maison Worley Parsons, an international engineering and construction company, which is the largest E&C contractor in China.
Mike is a very successful businessman and presumably has the net worth to prove it. He purchased the $715,000 home the twins live in with Darcey's daughters.
The last we heard, Mike was engaged to a woman in China, where he spends most of the year. Though he doesn't see his daughters and grandchildren as much as they'd all like, he maintains a close relationship with them and tries to instill positive values and a hard work ethic.
Catch new episodes of Darcey & Stacey on Mondays at 8 p.m. ET on TLC.