"I Look Around and Realize His Stuff's Not There" — Woman Says Date Ghosted Her on Their Vacation
In a social post, a woman bravely shared that her date ghosted her while they were in vacation in Miami for the second meeting. Details here.
If you're currently navigating the dating world, you may agree with the statement that the dating pool has pee in it. Some people dating may prefer polygamy, find themselves stuck on an ex, or simply prefer to be ladies or men of the night. That said, if you find someone good who fulfills most of what you need in a partner, hold on to them tight.
Article continues below advertisement
While dating comes with trial and error, there are some habits people exhibit that are clear red flags about their personality. And while lying, lack of self-awareness, and the inability to be accountable are one thing, ghosting is a whole other beast. Although it's considered one of the nastiest things to do to someone, people ghost folks like there's no tomorrow.
So, it doesn't come as a surprise that a woman on TikTok was ghosted while she was on vacation. Here's the 4-1-1.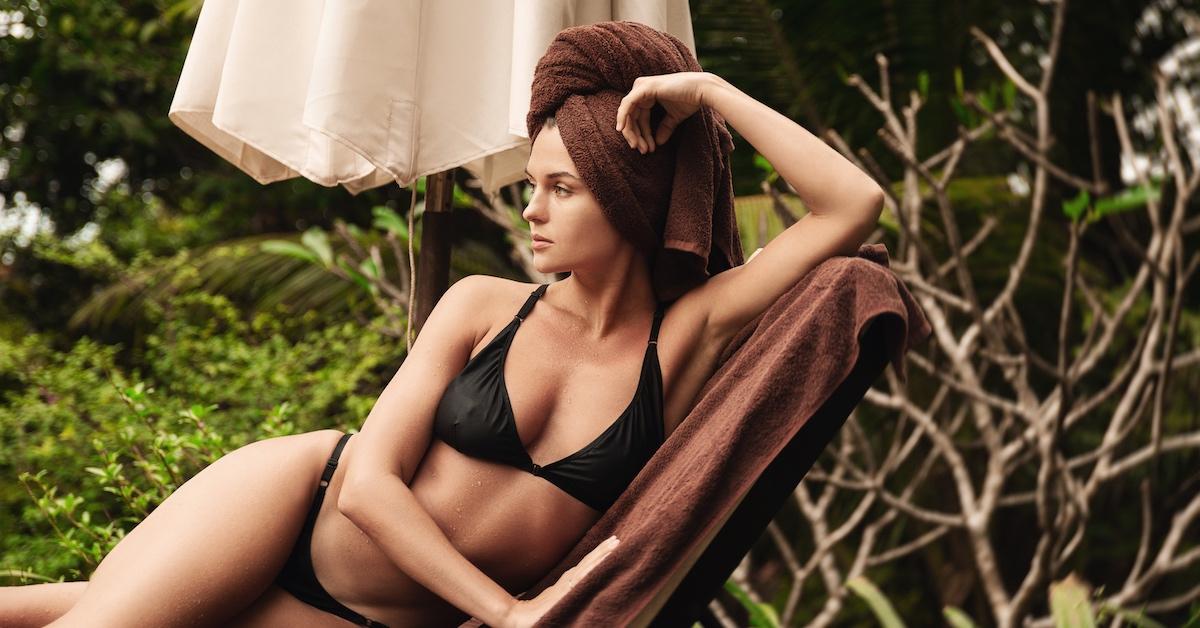 Article continues below advertisement
A date ghosted this woman while they were on vacation together.
Some people truly have no chill. In an Aug. 27, 2023, TikTok post, creator CP (@chanzandchill) shared a story of her recent dating experience of being ghosted while on vacation.
"I'll keep y'all updated," the video caption reads.
As the video starts, CP is outside and explains that a man flew her to Miami.
"Dating horror story: He's ghosting me while we're on vacation together," the caption reads.
CP said that the man flew her out for their second date and she shared that she was pretty sure he left their location.
Article continues below advertisement
"I know this sounds naive, but I don't think it's anything that I did," CP said. "TBD, because I don't know why he left or when he left."
CP explained that she would call her date Michael for privacy purposes. She said that Michael told her that he had to get lunch reservations with a sister he hadn't seen in a while. CP was cool with it and reminded him that they had lunch reservations the same day at 1:30 p.m.
Article continues below advertisement
She said that she went to the pool to hang out and expected to meet up with him later. At 1:10 p.m. she texted him to ask him about his whereabouts and he didn't respond. Ten minutes later, she texted again and asked if he was going to pick her up.
Article continues below advertisement
After she didn't hear from him and sent a text airing out her frustration, Michael responded and told her that he found out "devastating news." CP shared that since she's a caring person, she believed what he said, but her friends think otherwise. One friend in particular thinks he has a secret wife.
Article continues below advertisement
CP said that she went up to their room and housekeeping came at around 3:30 p.m. She took a nap, woke up, and realized that Michael's belongings were gone. She then questioned if Michael retrieved his belongings while she was napping.
She went on to share the possibility of his retrieving the items while she was at the pool and pointed out that he took a shower before he left. Either way, she's not too sure what to think.
In an updated video, she shared that Michael already paid for the bill so she didn't have to worry about being stuck with the cost. CP said that they both don't live out of their suitcases so that's why it was hard to gauge when he left.
Article continues below advertisement
CP addressed that while she was questioned about going on a second date away with this person, she shared that they live in different states so the opportunity would have happened regardless. She also shared with certainty that he slipped in while she was sleeping, took a shower, and left their hotel.
Article continues below advertisement
TikTok users believe that CP overlooked major red flags.
Unfortunately, it's not always smart to look past certain details a person you're dating shares. In CP's situation with being ghosted, many TikTok users believe that she fell for the okie-doke and didn't see the red flags in front of her.
"The first red flag was when he told you he was going to see someone he hasn't seen in two years in the middle of a vacation with someone else," one person shared.
"I'm going to jump out on a limb and say he double booked with an ex just in case he wasn't feeling you. There is no sister," another user shared.
Interestingly, many people said that while being ghosted doesn't feel good, at least CP got a free vacation out of it. So in essence, what did she lose out on aside from sharing embarrassment online?