Dave Franco and Alison Brie's Relationship Began With "Drugs, Sex" and "a Lot of Making Out"
Dave Franco and Alison Brie are one of Hollywood's power couples who work together as much as they play. Here is their full relationship timeline.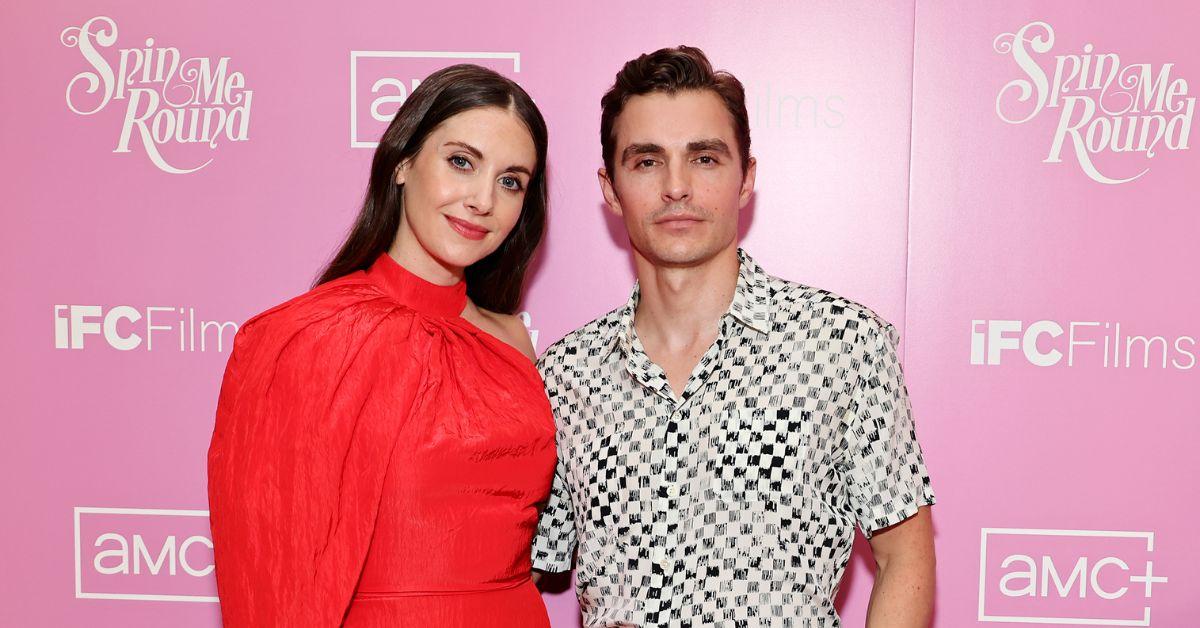 Actor Dave Franco has long stepped out of his brother James Franco's shadow with his accolades. Since the 2010s, Dave has starred in dozens of films and TV projects like 21 Jump Street, Unfinished Business, and Day Shift. More recently, he stepped behind the camera to direct films like The Rental and his 2023 Amazon Prime rom-com Somebody I Used to Know.
Article continues below advertisement
In The Rental and Somebody I Used to Know, Dave had his lucky charm and muse, actor Alison Brie. Alison, best known for her roles in Community and Glow, seemingly has no problem being her husband's leading lady on and off the screen. So, how did the actors' romance begin? Take a look at Dave Franco and Alison Brie's relationship timeline!
2011 — Dave Franco and Alison Brie meet at Mardi Gras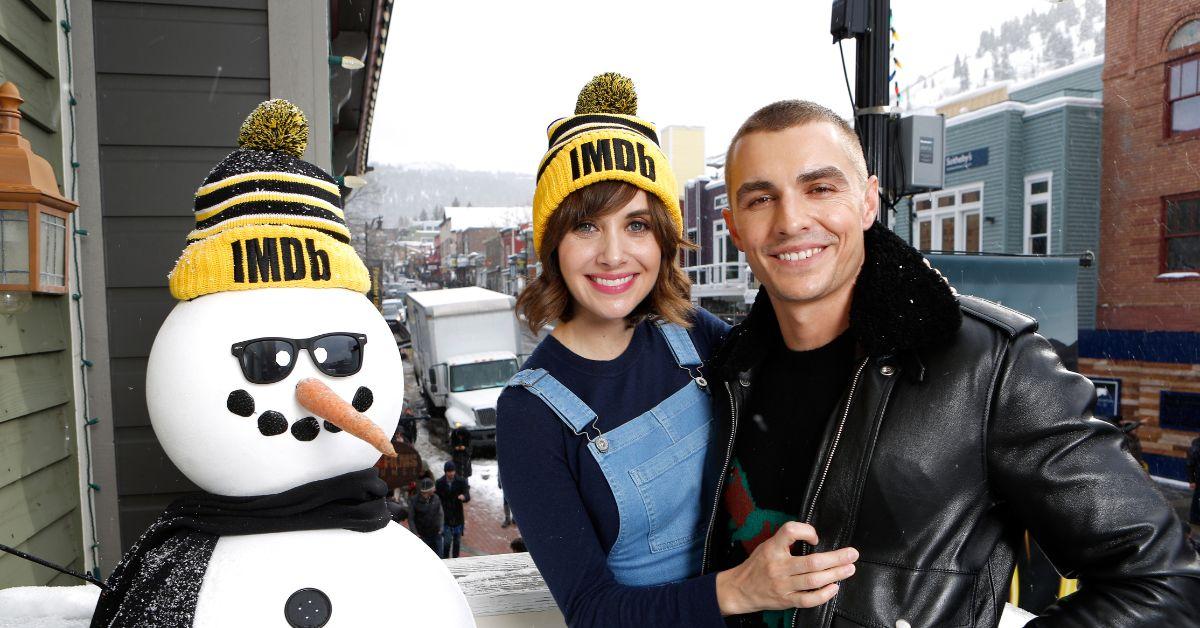 Before he met Alison, Dave reportedly dated other actors in the industry, including Glee's Diana Agron. However, he hyperfocused on Alison when they crossed paths in 2011 at one of the happiest places on Earth — Mardi Gras.
After Alison and Dave bumped into each other at the airport on their way to New Orleans, Alison's friend Jules suggested the two "hook up." Neither of them needed further convincing, and the two began their whirlwind romance.
"It was 48 hours of drugs, sex, a lot of making out," Alison said on The Tonight Show with Jimmy Fallon, per Page Six.
Article continues below advertisement
2015 — Dave Franco tries (and fails) to recreate his and Alison Brie's first date during his marriage proposal.
After their Mardi Gras meet-cute, Alison and Dave decided to have more than just a vacation fling. They began dating for nearly five years after the trip, and the Neighbors star eventually felt it was time to propose to his girlfriend.
Dave used a callback to his and Alison's first date in New Orleans for his proposal. During the evening, Alison wore a silver mask throughout the night that became a "playful back-and-forth" between her and Dave. However, when Dave wore the same mask in Big Sur, Calif. (where he asked Alison to marry him), his idea for a symbolic proposal soon fumbled.
Article continues below advertisement
"So, we go up to Big Sur, we're on the back patio, she's out overlooking the ocean," Dave recalled on The Late Late Show with James Corden. "She turns around; I'm on one knee, I'm wearing the mask, I'm holding up the ring. And because it had been five years, she couldn't place the mask. She didn't know what it was."
Article continues below advertisement
He continued: "So, what she sees is me wearing this weird, stupid mask, holding up this janky stone ring. And so, the entire proposal is her saying, 'What is happening right now?' And it's me trying to explain how sweet it is that I kept the mask for five years."
Alison later told Larry King Now that she didn't expect the proposal. Dave's question was so surprising that she reacted to it with humor.
"I was so shocked that I actually burst out laughing and asked him a number of times if he was being serious before saying yes," Alison said.
Article continues below advertisement
March 2017 — Alison said her marriage to Dave Franco makes her feel "more free."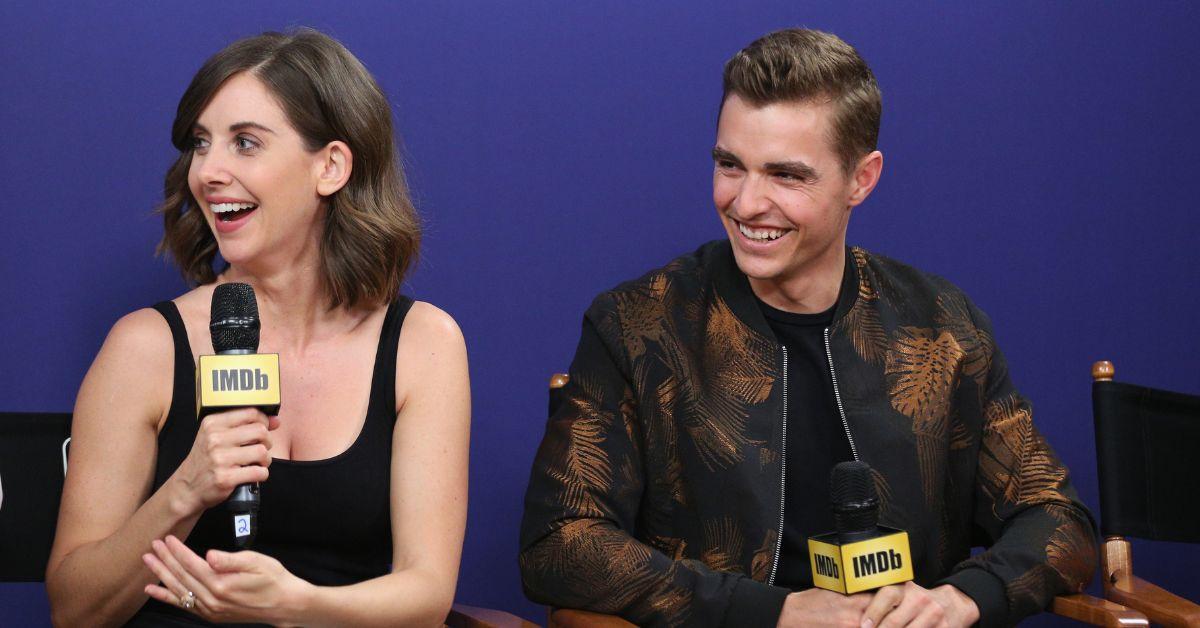 Although neither Alison nor Dave prioritized getting married before they got together, the creatives were confident their relationship was forever. In March 2017, People reported the couple had a private wedding ceremony. While the laid-back pair didn't make a spectacle of their big day, Alison gushed about taking the milestone and how it affected her life.
"Something about being married made me feel so settled, almost more free, I guess, rather than like trapped," she explained to People in 2017. "It's great. So now, let's go do whatever we want. Onward and upward."
Article continues below advertisement
June 2018 — Alison Brie confirms she and Dave Franco won't expand their family.
Over one year into their marriage, Alison discussed her relationship with Dave and the decisions they have made as a couple. In a June 2018 cover story for The Sunday Times, the Mad Men star confirmed that she and Dave weren't planning to have a baby during their marriage. The cat-loving couple reportedly feels settled as pet parents, which Alison said put less of a strain on her career.
Article continues below advertisement
"I don't really want to have kids," Alison confessed. "It's great because I don't worry about when I should get pregnant — between seasons, while we're shooting the show — I don't think about it every day. It would be nice, but I think of all the things that would be so stressful. I think about how much we're involved in our cats' lives. Oh, my God, if it was a child!"
Article continues below advertisement
July 2020 — Alison helps Dave through his directorial debut.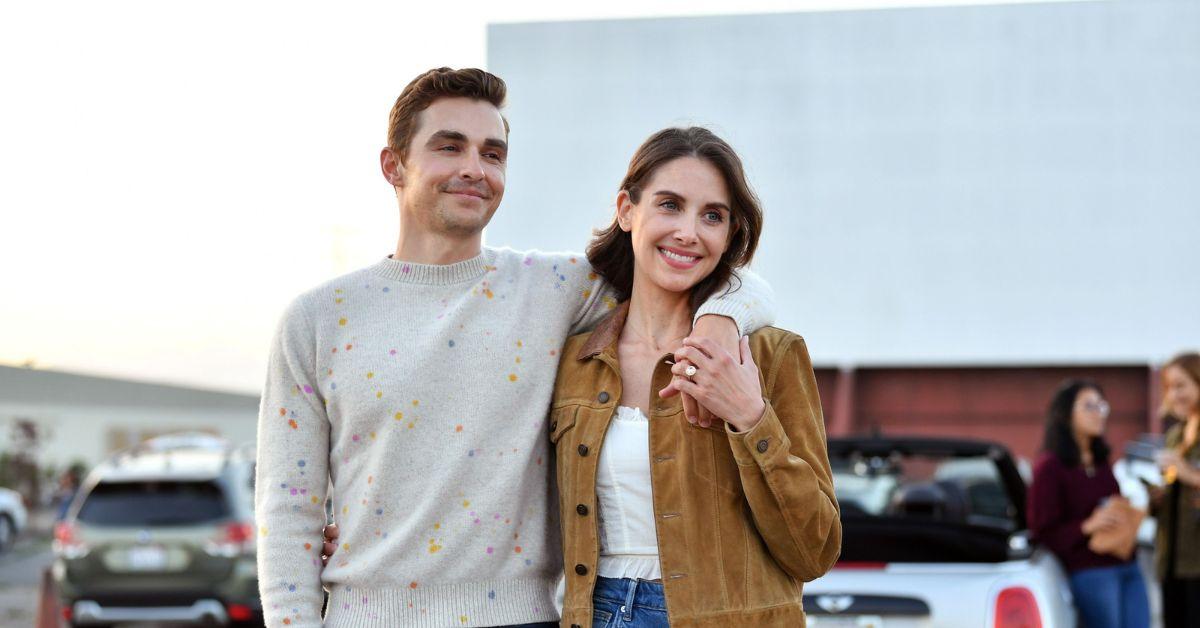 Since they started dating, Dave and Alison have collaborated on several projects. In 2017, they rated their first year of marriage by co-starring in The Disaster Artist alongside James Franco. Later they followed up with another film, The Little Hours. However, their second project brought them together in a different way.
Article continues below advertisement
In July 2020, Alison and Dave teamed up to star in The Rental. The horror movie was Dave's directorial debut, and he also co-wrote it. Although The Rental wasn't their first time writing together, Dave said he wouldn't have made it through the challenging process without his loving wife.
Article continues below advertisement
"To be able to go home to her every night and have someone who would build me up and remind me that things were going well and that I was doing a good job," Dave shared with MovieMaker Magazine in 2020. "It was invaluable, and I honestly don't think I could have done this without her."
Article continues below advertisement
2020-2021 — Alison Brie and Dave Franco begin shooting their quarantine passion project.
Alison and Dave used their unexpected free time to create another movie. During the coronavirus, they wrote a romantic comedy script that would become Somebody I Used to Know. In 2020, Alison didn't discuss the project, but she shared that her and Dave's working relationship inspired their rom-com dreams.
Article continues below advertisement
"It just speaks to what a good time together we had together on The Rental and what an amazing experience it was for both of us to click into this new way to work together," Alison said in an Instagram Live with Glamour in July 2020. We finished that movie just being like, 'We gotta make another movie.'"
And, like any good writer, Dave and Alison researched multiple rom-coms before theirs while working on the script.
"I would say we've watched every rom-com ever made. The good and the bad," Alison added. "Dave's been keeping a list, which, it's so much content."
Article continues below advertisement
August 2022 — Alison Brie talks about the "good communication" she and Dave Franco have after five years of marriage.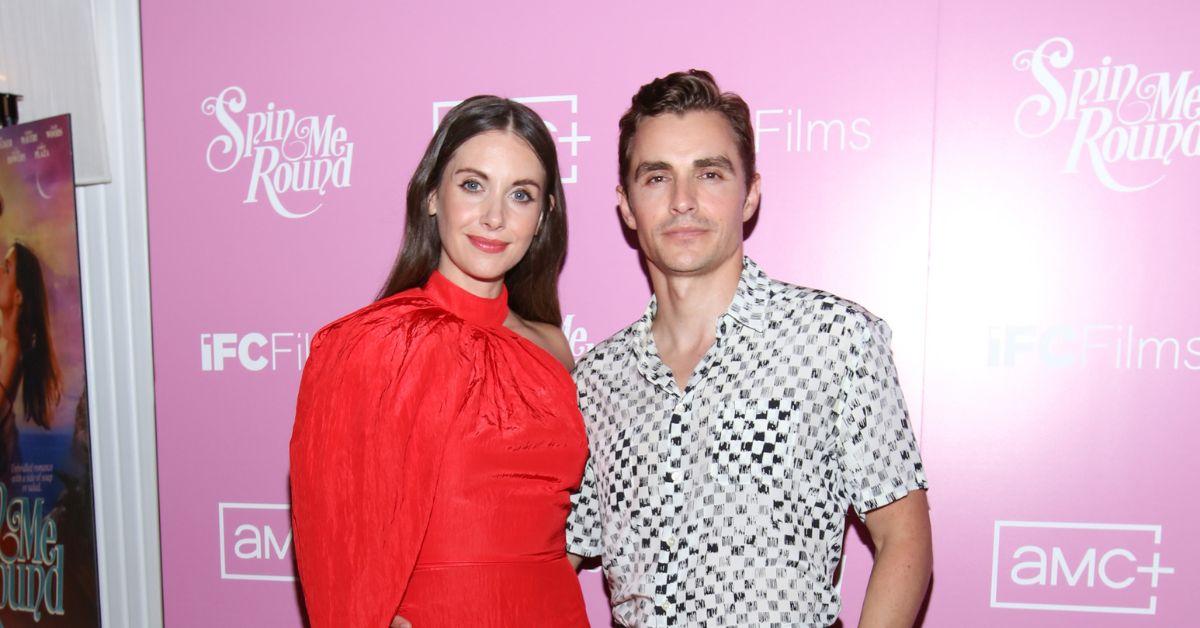 In March 2022, Alison and Dave celebrated their 5th wedding anniversary. Since the couple is notoriously private, it's unclear how they spent their special milestone. However, Alison revealed a marriage nugget shortly after their anniversary.
In an interview with Entertainment Tonight, she said she and her husband use their words as often as possible, which has helped them to keep going.
Article continues below advertisement
"​​It's all about good communication," Alison said in August 2022. "Everybody says it, but I think that's why we try to work together so much, honestly, just so we can spend more time together. So we don't have to be apart so much. … But even when we're apart, we really make an effort to connect every day, and that's important."
Article continues below advertisement
January 2023 — Dave Franco unearths an adorable clip of a drunk Alison Brie to promote ''Somebody I Used to Know.'
In January 2023, Dave and Alison began press runs for their rom-com, Somebody I Used to Know. While the couple co-wrote the film in 2020, Alison will be the only one in front of the camera.
According to the movie's description, Alison stars as Ally, a "workaholic" struggling with her past decisions. In the film, Ally reunites with her ex-boyfriend, Sean, played by Insecure alum Jay Ellis.
Article continues below advertisement
Although Alison and Dave won't be on-screen lovers for their passion project, the movie has made the real-life partners reminisce about their early years. On Thursday, Jan. 12, Alison posted a video of her and Dave sharing an mp3 audio clip he kept from 2013. In the clip, Dave records Alison incoherently telling Dave how much she loves him.
Article continues below advertisement
Years later, the 6 Balloons actor saved his wife's inebriated message in his phone as "Alison drunk."
Somebody I Used to Know is available on Amazon Prime on February 10, 2023.