Wait, Did 'Dead Like Me' End on a Cliffhanger? Let's Break It Down! (SPOILERS)
We're still crying over the series finale of 'Dead to Me,' but let's recap since we like emotional damage. Here's the 'Dead to Me' ending, explained.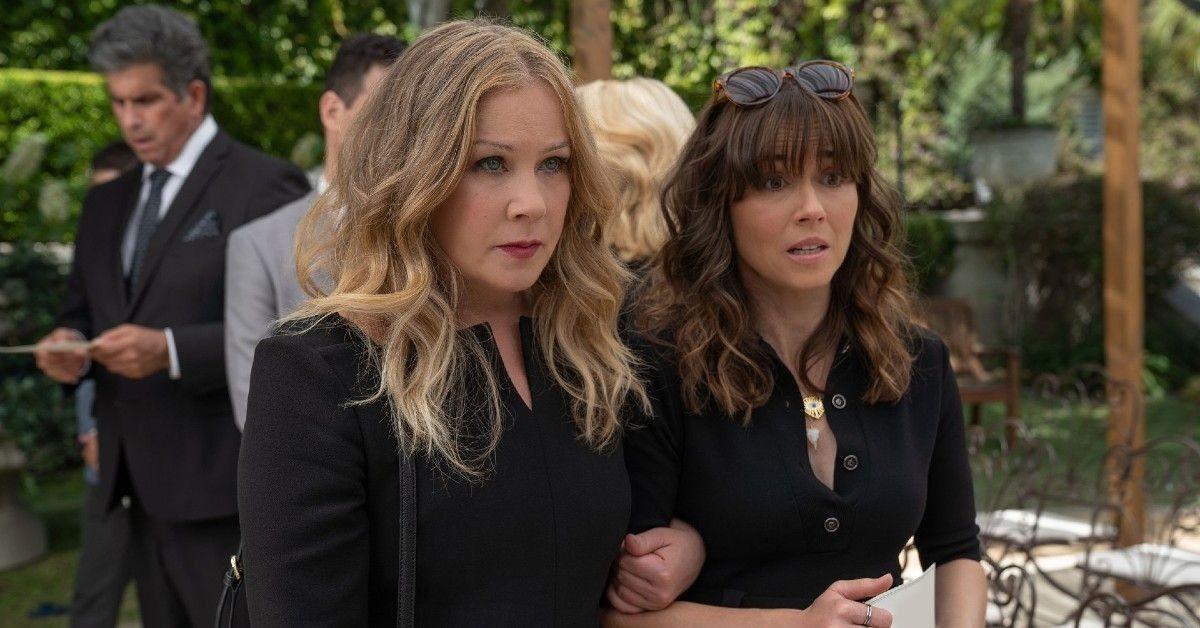 Spoiler alert: The following article contains major spoilers for the Dead to Me Season 3 ending on Netflix.
Judy (Linda Cardellini) and Jen (Christina Applegate) bonded over grief and bad coffee in the Dead to Me pilot way back in 2019. How did their story come to a close in the Dead to Me ending?
Article continues below advertisement
The Dead to Me series finale, aptly titled "We've Reached the End," opens up with Judy and Jen on the lamb. Judy decides that they need to come up with criminal names since they're on the run. Jen can't help but laugh at Judy's self-appointed moniker, Judy Five-Fingers.
We've got the rest of the Dead to Me ending explained, so keep reading on for details!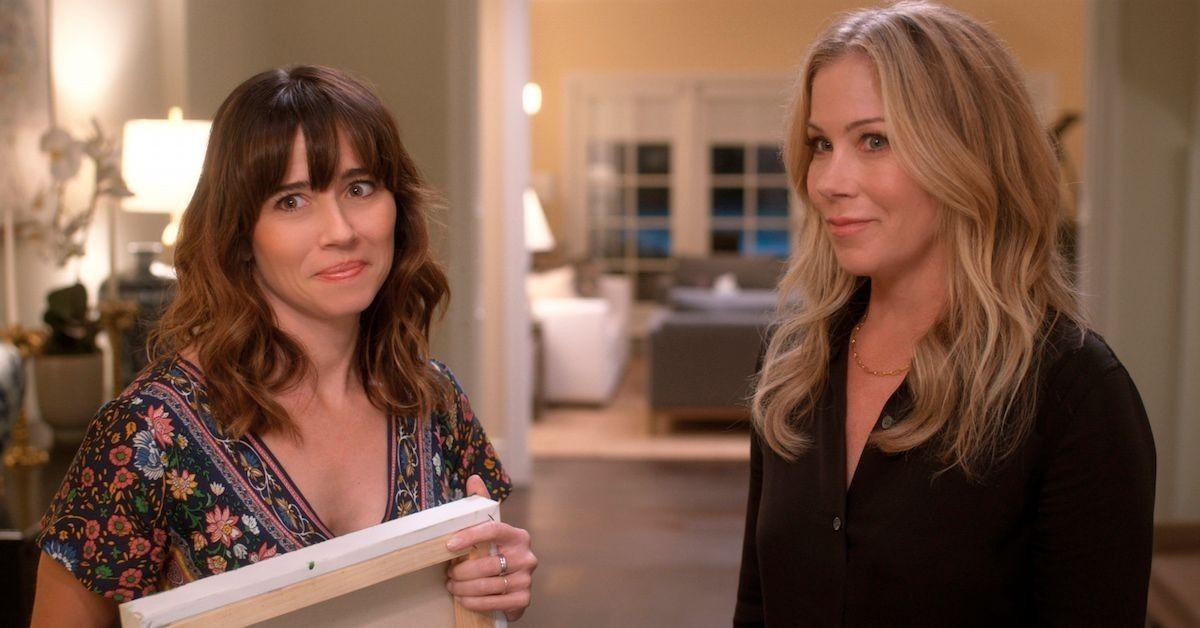 Article continues below advertisement
The 'Dead to Me' ending, explained.
Jen and Judy's run from the law doesn't last long into the Dead to Me series finale. After stopping to relieve themselves on the side of the road, they're intercepted by two FBI agents.
Judy is like, "No, it's not the Feds, it's Stavros." Stavros wants the money Judy stole from Steve (James Marsden) that Steve stole from Stavros. Judy doesn't have the money, so she suggests that Stavros just shoot her. "I'm dying anyway," Judy notes. Straight to the point!
However, Judy literally has nothing left to lose (remember, she confessed to the murder Jen committed to protect her friend and unborn child). With her new lease on life she pulls a fast one on Stavros by pulling a gun on him.
She jokes, "I really feel like I've come into my own in the last ten minutes!" The ride or die besties finally make it to their Mexican getaway. Judy and Jen crack dirty jokes about a bulb of garlic, and it finally seems like they have some peace ... for now, anyway.
Article continues below advertisement
Jen and Judy's vacation is rudely interrupted by Ted's '66 Mustang. The two women are shaken by the car's reappearance. Judy offers Jen a golf club to smash it to pieces. Jen says, "How can I hate [the Mustang]? It brought you to me."
The two continue to talk about the future as they take a boat out ... on the sand (Jen hates going out on the water). Jen considers moving away from Laguna and keeping her child a secret from Ben (also James Marsden). Judy reminds her, "You have a life in Laguna."
Article continues below advertisement
Does Judy die in the 'Dead to Me' ending? (SPOILERS)
Jen is surprised that she never realized that Judy could speak fluent Spanish the whole time she's known her. The two dance to the sound of a live mariachi band, and Jen finally picks up a call from Ben.
Ben is thrilled to learn that Jen's child is his. Meanwhile, Judy finally admits to Jen that she's not leaving Mexico. She tells her it'll be a permanent vacation.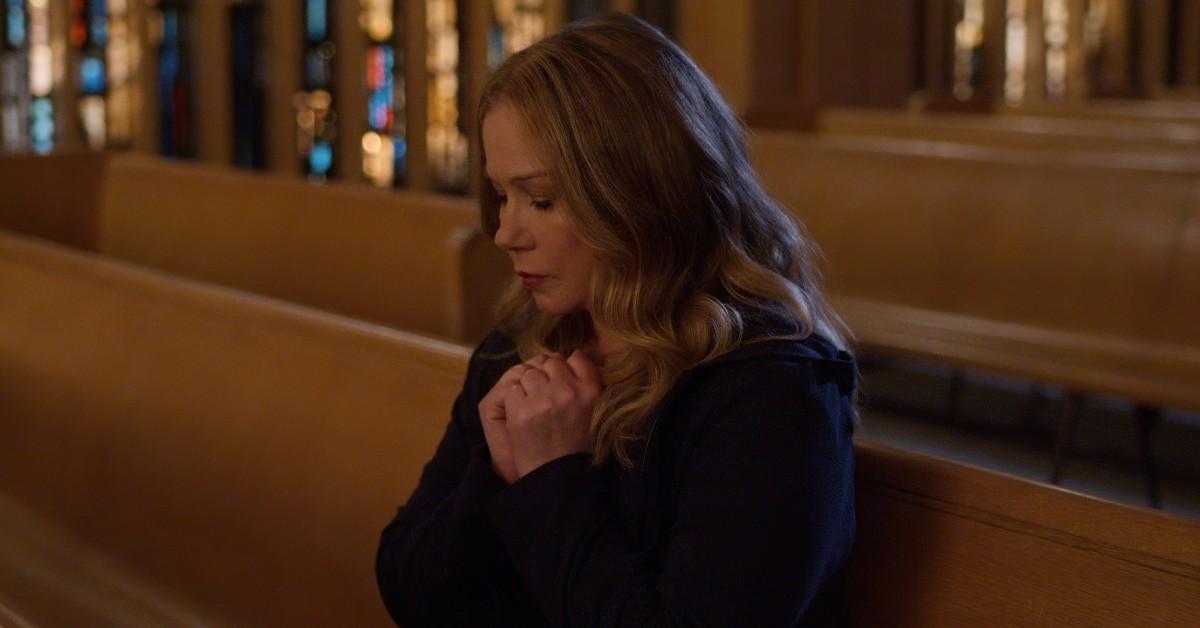 Article continues below advertisement
Judy finally breaks down when she admits to Jen how much pain she's been in. The two watch The Facts of Life together and Jen falls asleep.
She wakes up the next morning to find Judy gone. Jen looks outside to see the boat Judy tried to get her to sail on the day before out on the water.
Judy and Jen return back home in the '66 Mustang, until it becomes clear that Jen that is actually alone. However, Judy embodies the ride or die friendship by reuniting Jen and Ben at church.
Jen attends a grief circle meeting once again, with her baby daughter Joey in tow. One of the other attendees asks, "Why didn't you name her Judy?" Jen cracks, "Because that would be weird."
Article continues below advertisement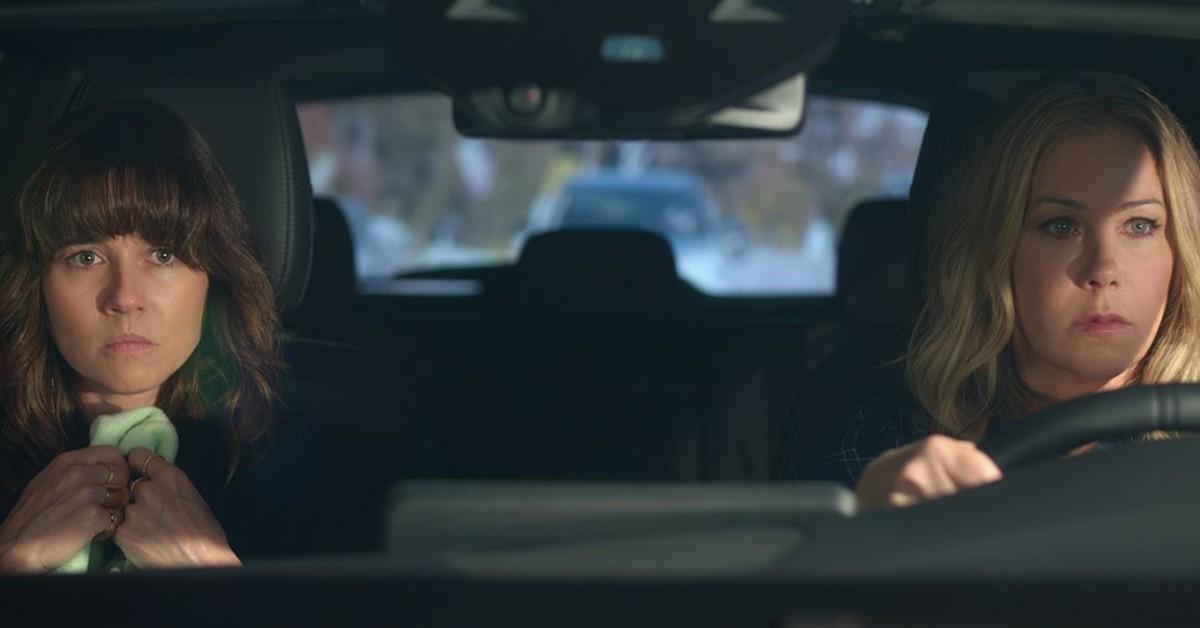 Jen feels that familiar sense of deja-vu sitting next to Ben that she experienced sunbathing with Judy in Mexico. Seemingly content and at peace, Jen turns to Ben and says, "I have to tell you something."
And scene! Woah — what's with the cliffhanger?
Article continues below advertisement
The show's writer and producer Liz Feldman told Variety, "I wanted the end to still feel very much like the show. I didn't want to put too fine a period on anything. This show always ends with an ellipsis. I didn't want to stray from that."
So, does Jen end up telling Ben about the situation with Steve? "I think that's for you and for the audience to explore ... If I had wanted to explore that, I would have," Liz shared.
You can stream all three seasons of Dead to Me now, on Netflix.