'Dead to Me' Returns for a Third and Final Season — Here's a Recap of Season 2
'Dead to Me' returns for a third and final season. Get caught up on Season 2 with a quick recap on the critically-acclaimed series.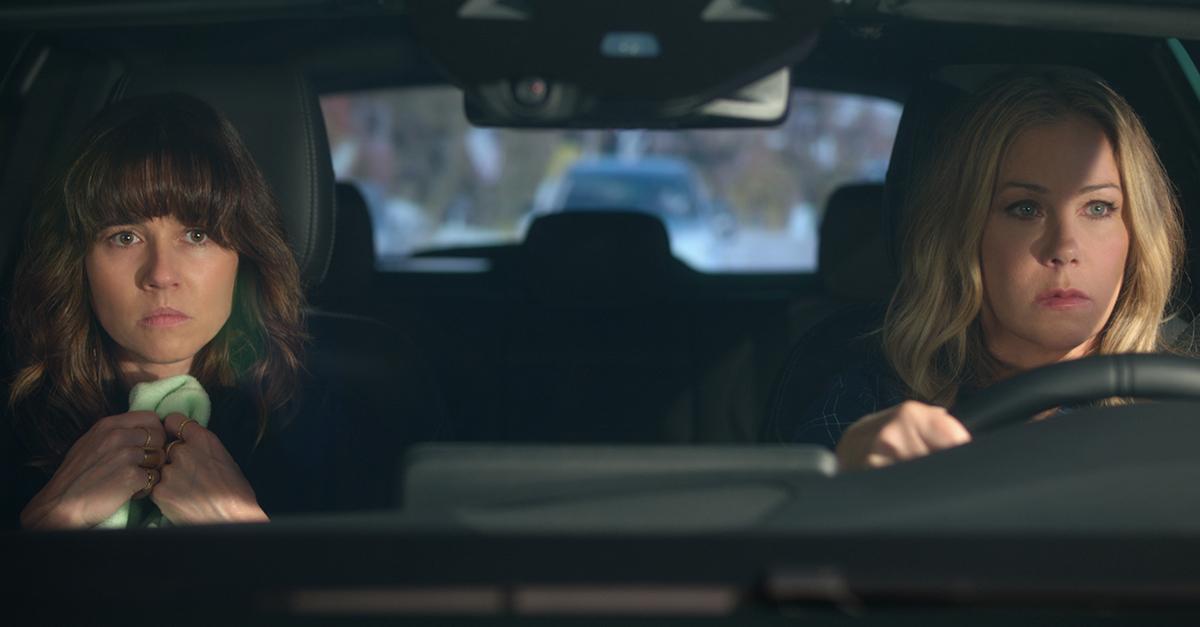 Spoiler alert: The following contains major spoilers for Dead to Me Season 2.
After nearly three years, which include a major production delay and an ongoing health crisis for one of its stars, Dead to Me returns to Netflix for a third and final season. The critically-acclaimed series follows Jen Harding (Christina Applegate) and Judy Hale (Linda Cardellini), two grieving women who befriend each other over their shared experience with tragedy. As the two of them bond over their grief, they attempt to hide dramatic secrets from each other.
Article continues below advertisement
The series is best known for the many twists and turns it takes with its character arcs. Judy and Jen's lives become so intertwined in such unexpected ways that the show's revelations are nothing short of jaw-dropping. As such, you'd be excused for losing track of some of the plot threads of the series, especially after its considerable hiatus. Here's a recap of Dead to Me Season 2 in preparation for the finale.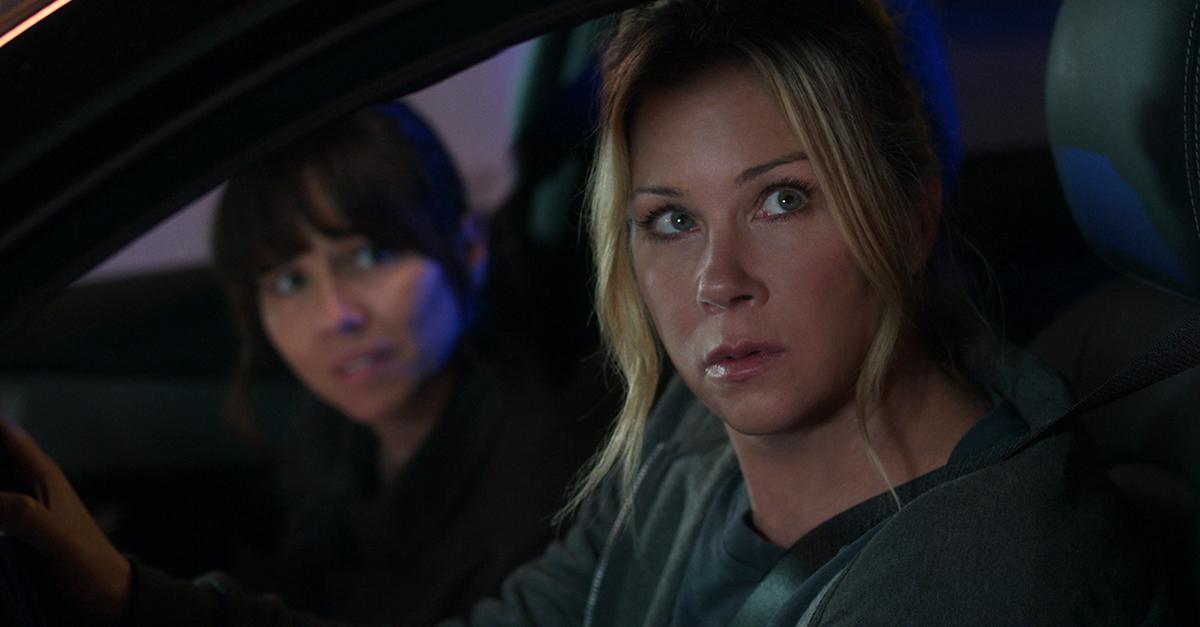 Article continues below advertisement
Here's a recap of 'Dead to Me' Season 2 on Netflix.
Season 2 picks up right after the first season, in which Jen and Judy figure out what to do with the body of Judy's abusive ex-fiancé, Steve Wood (James Marsden). Jen claims to Judy that she killed him in self-defense, but in reality, she bludgeons him to death while his back was turned.
As they attempt to cover Jen's tracks, they are greeted by Steve's identical twin brother Ben, who probes the two women about his brother's whereabouts.
In an ironic twist, Jen and Ben end up bonding with each other, but complications in their budding relationship continue to arise as Ben comes closer to Jen's secrets. Meanwhile, Judy begins a relationship with a woman named Michelle (Natalie Morales), only to discover that she is roommates with Ana Perez (Diana-Maria Riva), a detective who consistently eyes Jen and Judy as people of interest in ongoing criminal investigations.
Article continues below advertisement
Despite mounting tensions, Jen and Judy essentially get off scot-free. Even after Jen confesses to Steve's murder, Detective Perez ultimately decides not to report her after they bond in their shared trauma. The two women try to rebuild their lives together, with Jen driving the two of them home in a new car.
However, they are struck by another car, driven by a seemingly drunk Ben. The season ends with Ben pulling away and Jen and Judy struggling to get up in the middle of the road.
Article continues below advertisement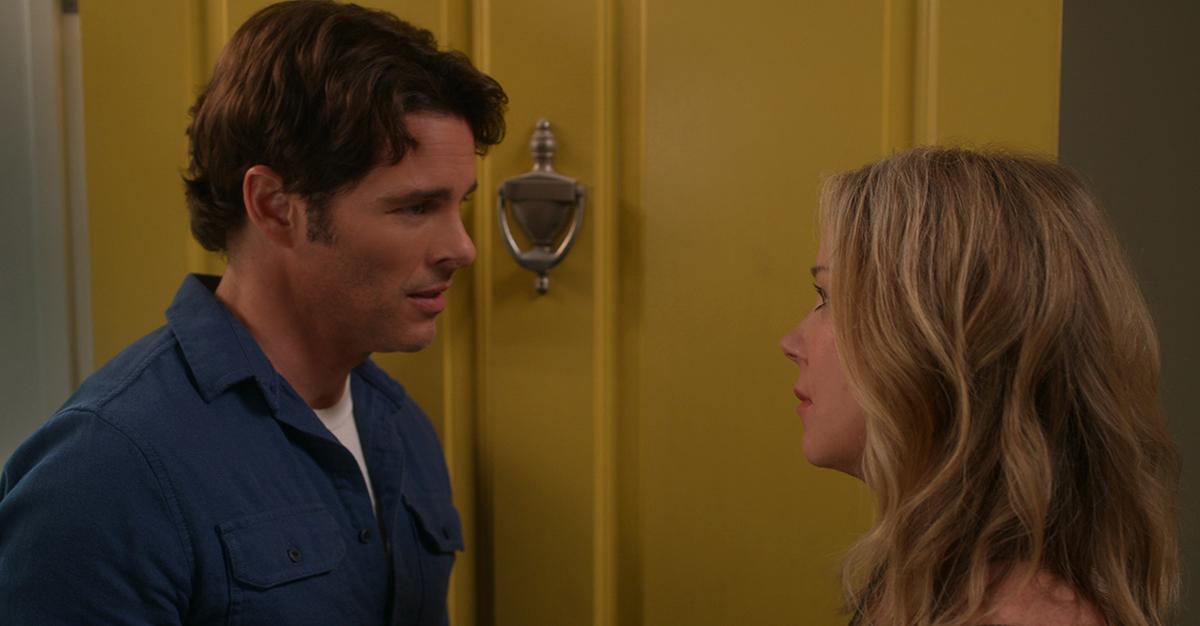 Did Judy kill Ted? Season 2 still plays on a Season 1 plot thread.
Much of the drama in Season 2 is built on the established threads in Season 1. The first season focuses on Jen grieving her husband Ted, who was killed during a hit-and-run. Initially, it was believed that Judy was the one who had killed Ted while she was driving at night.
Article continues below advertisement
She did her best to cover up the incident all while befriending Jen in the process. However, Steve (who was in the car with Judy at the time) suggested something else entirely to Jen, who held him at gunpoint.
To Steve, it seemed as if Ted had purposefully walked in front of their car to commit suicide. At that point, Jen's marriage to Ted had been greatly strained, and Jen struggled to not see the truth in that claim.
Shaken by this possibility, Jen murders Ted out of sheer rage, setting off the events of Season 2.
Dead to Me pulls no punches when it comes to its twists and intertwined plot threads. It stands to reason that the final season will bring even more shocking revelations to light.
Season 3 of Dead to Me begins streaming on Nov. 13 on Netflix.