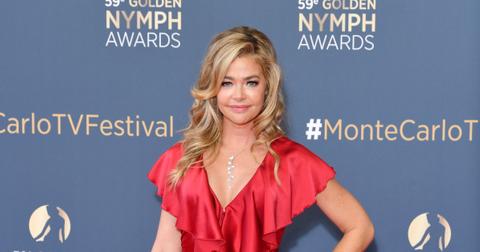 Denise Richards Tried to Keep Her Alleged Affair a Secret by Sending Cease and Desist Letters
By Leila Kozma

Updated
Denise and Brandi were dating for several months in 2019. Denise told her that she and her husband, Aaron Phypers, were in an open relationship at the time.
She feared that the revelation would destroy her marriage, which might explain why she sent the showrunners cease and desist letters.
Denise Richards sent cease and desist letters to the crew of 'RHOBH.'
The star wanted to make sure that her months-long affair with Brandi Glanville wouldn't be leaked to the public. That would have posed a severe threat to her marriage, significantly changing her public perception as an actress.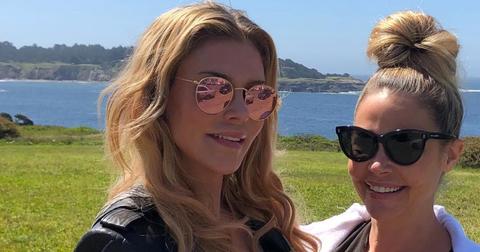 "Don't try and destroy my family," she is captured saying during Season 10 of The Real Housewives of Beverly Hills.
"I don't deserve this. That is a huge f---ing thing to say," she responded to the cast members' accusations.
It's understood that Denise and Brandi were dating for a few months in 2019.
According to The Daily Mail, Denise claimed to be in an open relationship with Aaron to ease Brandi's concerns about the potential ramifications resulting from the secret affair.
Further details about the affair and how it impacted Denise's marriage with Aaron are not yet known.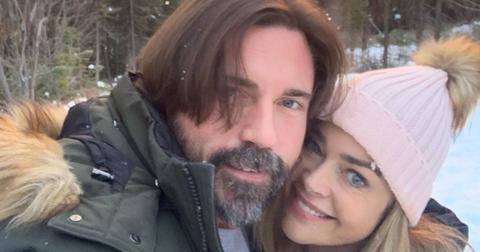 The Real Housewives of Beverly Hills cast learned about the affair during the shooting of Season 10. Several episodes will revolve around how they react to the news — and how their relationship with Denise changes in light of the new revelations about her sexual orientation.
So, why did Denise quit 'The Real Housewives of Beverly Hills'?
Denise quit the show shortly after the news about her affair with Brandi saw the light of day.
According to The Daily Mail, the star left the show while they were shooting an episode special in Rome, Italy. It's understood that her departure is strongly correlated to the way the producers and cast members handled this otherwise sensitive topic.
However, a majority of her scenes will be screened in the course of the next few episodes. Take the Season 10 premiere, titled "The Crown Isn't So Heavy," which shows how she told Aaron to avoid talking to the media at all costs.
This was followed by a title card stating that Denise stopped filming in December 2019.
On a separate occasion, she deliberately tried to ruin footage of her discussing private matters by repeating the name of the network, Bravo. Additionally, she also used profanities — which is automatically edited out in most cases. On this occasion, it made the cut.
"Bravo. Bravo. F---ing Bravo. I'm out. I am not f--king doing this," Denise screamed.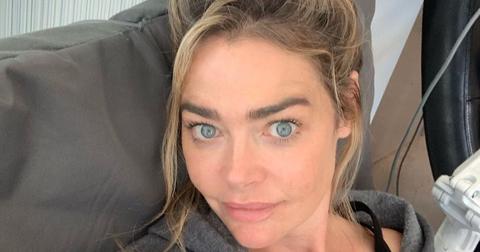 As a recent interview with Entertainment Tonight reveals, Denise has moved on since then.
"The subject matter that seems to be in all the tabloids. I don't know, I think it's kinda disgusting that they talked about it. But they chose to and I've had worse things said and I can rise above it," she explained.
Catch new episodes of The Real Housewives of Beverly Hills every Wednesday at 8 p.m. ET on Bravo.