Billy and Camila Have an Imperfect Marriage in 'Daisy Jones & The Six' (SPOILERS)
Wait, did Billy cheat on Camila in 'Daisy Jones and The Six'? When she surprises him on tour, Camila sees Billy doing something unforgivable.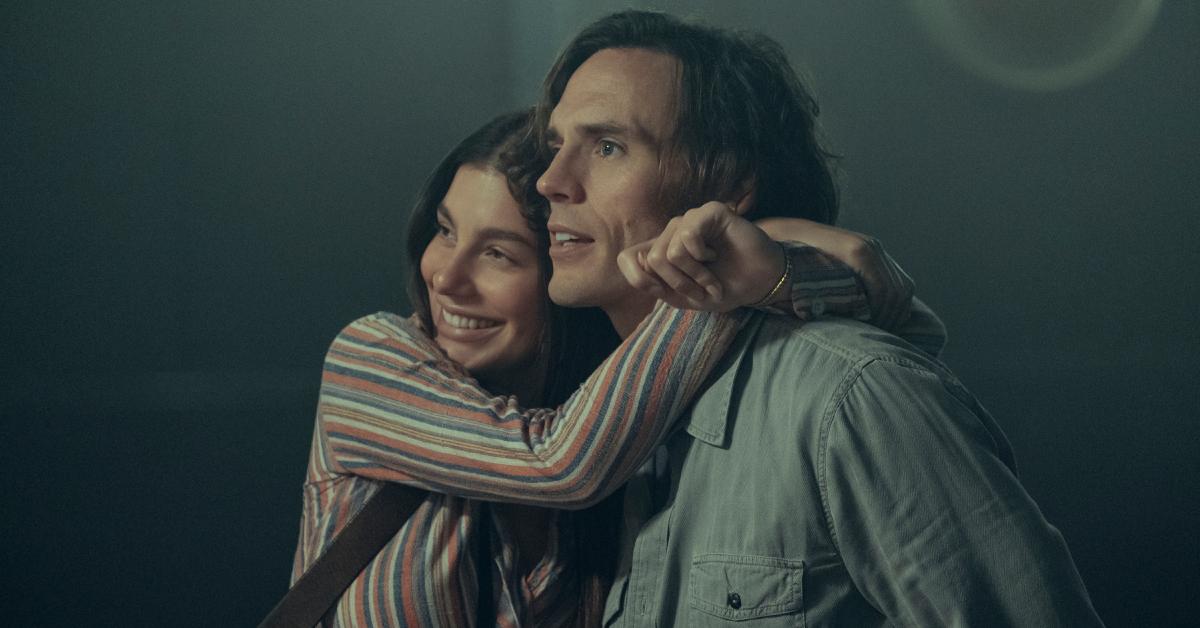 Spoiler alert: This article contains spoilers for Episode 2 of Daisy Jones & The Six.
At long last, Daisy Jones & The Six is here!
The highly anticipated miniseries, which is based on Taylor Jenkins Reid's best-selling novel of the same name, details the rise and fall of the titular (and fictional) '70s rock band that took the world by storm. The documentary-style narrative also reveals how the band came to be by kicking things off with The Dunne Brothers in Pittsburgh.
Article continues below advertisement
The Dunne Brothers is your typical hometown band, but Billy (Sam Claflin) assumes that everyone knows who he is, including Camila (Camila Morrone). The two meet at a laundromat and immediately fall head over heels in love with each other. However, things shift between the two once the band moves to Los Angeles and lands a record deal.
What happens? Wait, did Billy cheat on Camila? We have some bad news.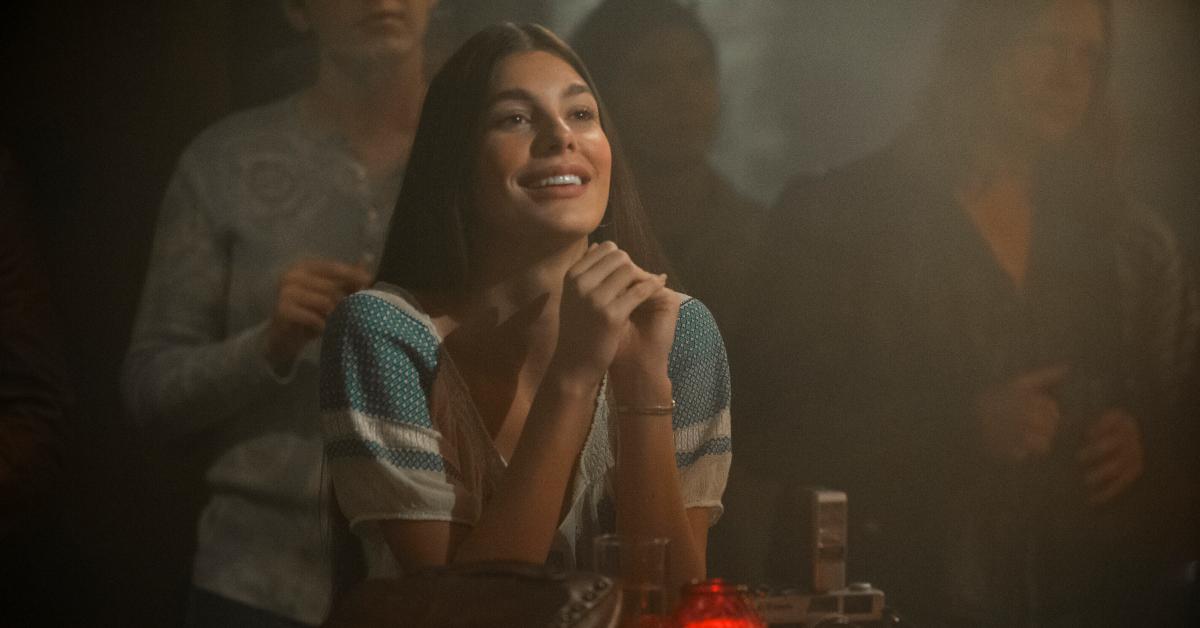 Article continues below advertisement
So, did Billy Cheat on Camila in 'Daisy Jones and The Six'?
In Episode 2, titled "Track 2: I'll Take You There," the band earns a record deal thanks to Teddy Price (Tom Wright). They record their album in just six days, and as they prepare to go on the road for a tour, Camila drops a bombshell and tells Billy that she's pregnant. As a result, the couple gets married... and Billy doesn't seem to be handling the situation too well.
At the start of the tour, Billy and Camila talk on the phone constantly; however, he eventually stops calling and answering her calls. Camila calls the other band members, but no one tells her what's really going on. So, she surprises the band on tour and discovers that they've been covering for Billy this whole time.
Article continues below advertisement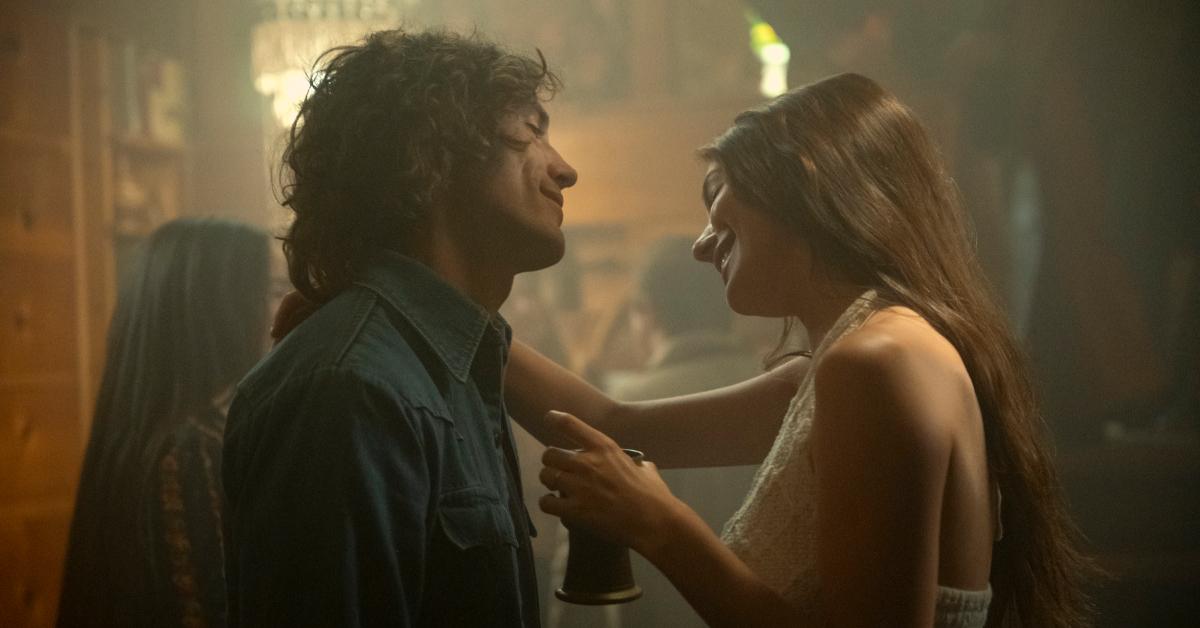 Camila heads for the band's van, only to see Billy having a threesome. Now, despite learning that her husband has been cheating on her the entire tour, she doesn't let it affect her too much. Instead, Camila puts Billy in his place (and rightfully so), telling him she won't let him ruin their life, or hers and their baby's life. She demands he clean himself up and says he will be showing up for her and their child for the rest of his life.
Article continues below advertisement
Billy's erratic behavior on tour led him to miss the birth of his daughter.
Unfortunately, he doesn't listen to her because, for the rest of the tour, Billy is not in good shape at all. He's clearly intoxicated every single night, slurring his words and struggling to walk straight on stage. Teddy initially shows up to the band's San Diego show to check on Billy but instead comes bearing news — Camila gave birth to their baby, a little girl named Julia.
Teddy takes Billy to the hospital; when they arrive, Billy tearfully admits he can't have his daughter meet him like this (a drunken and drug-addicted mess). Teddy kicks him out of the car but soon lets him back in and becomes the father figured Billy always needed. He tells the rock star, "there's someplace else we got to go," implying he's taking him to rehab.
New episodes of Daisy Jones & The Six drop Fridays, only on Prime Video.