'Daisy Jones & The Six' Review: A Magnetic and Seductive Look at the '70s Music Scene
Prime Video's miniseries 'Daisy Jones & The Six' explores the rise and fall of one of the biggest rock bands of the 1970s. Here's our review.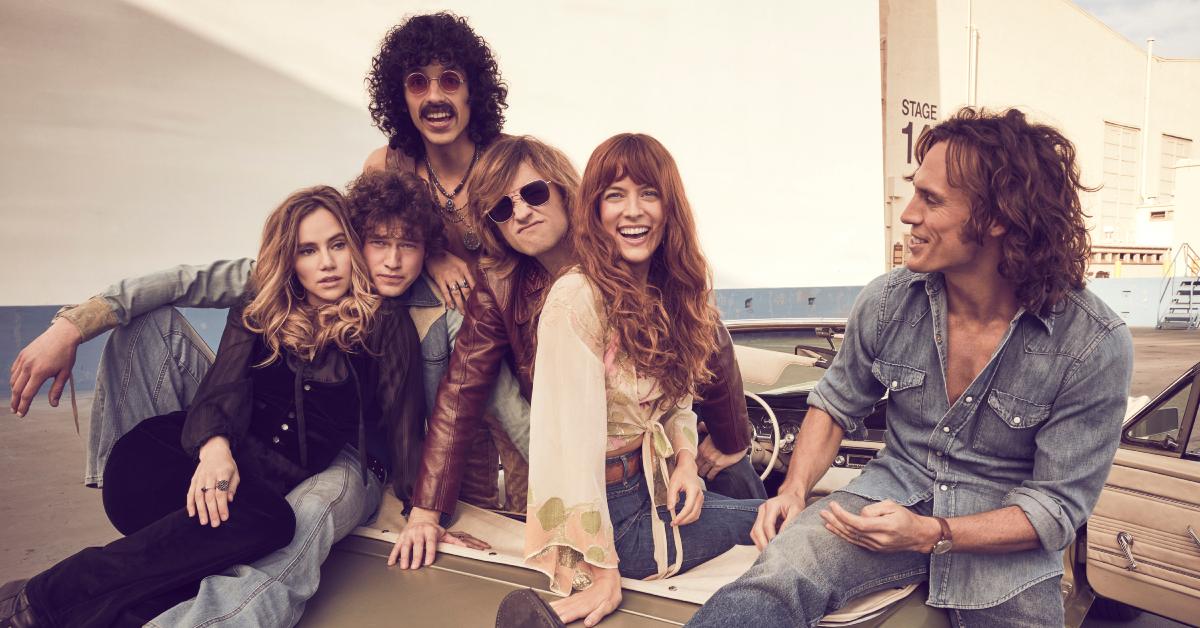 Scott Neustadter and Michael H. Weber's musical miniseries Daisy Jones & The Six is a magical book-to-screen adaptation that captures the zeitgeist of the turbulent 1970s. Despite a slow start and a few minor changes, the Prime Video production remains faithful to its source material — but it also stands on its own as an intoxicating story with a romantic pop-rock soundtrack.
Article continues below advertisement
Based on author Taylor Jenkins Reid's 2019 best-selling novel of the same name, Amazon's Daisy Jones & The Six tells the story of the titular fictional '70s rock band, led by two contentious yet magnetic lead singers, Daisy Jones (Riley Keough) and Billy Dunne (Sam Claflin).
Ultimately brought together by personal and professional chemistry, their complex musical partnership launched the band from irrelevance to stardom. But after a sold-out show in Chicago, they suddenly went their separate ways. Now, decades later, the band members finally agree to reveal the truth.
Daisy Jones & The Six
Our Rating
With its sensational ensemble performances and unforgettable original music, Daisy Jones & The Six is a well-crafted miniseries that draws you into the tumultuous era of the '70s.
Prime Video Premiere: March 3, 2023
Creator: Scott Neustadter and Michael H. Weber
Executive Producers: Reese Witherspoon, Scott Neustadter, Michael H. Weber, Brad Mendelshohn, Lauren Neustadter, and Will Graham
Producer: Taylor Jenkins Reid
Cast: Riley Keough, Sam Claflin, Camila Morrone, Suki Waterhouse, Nabiyah Be, Will Harrison, Josh Whitehouse, Sebastian Chacon, Tom Wright, and Timothy Olyphant
10 Episodes, Rated TV-MA
Article continues below advertisement
The story takes a bit to get rolling, but once it does, there's no looking back.
Like its source material, the series dissects the abrupt split of one of the biggest bands in the '70s in a unique documentary-style narrative. It presents raw, compelling storylines that allow each character to tell their side of this complicated story — but in the end, the interviews come together into one fluid narrative that reveals exactly what happened that pulled the band apart.
The oral history of the band is raw and sophisticated; at times, fans will feel as if Daisy Jones & The Six is a real band and not a figment of the author's imagination. The show remains faithful to the novel, albeit it does take creative liberties. These changes, which primarily focus on enhancing the love triangle between Billy, Daisy, and Camila, make the narrative more provocative.
Article continues below advertisement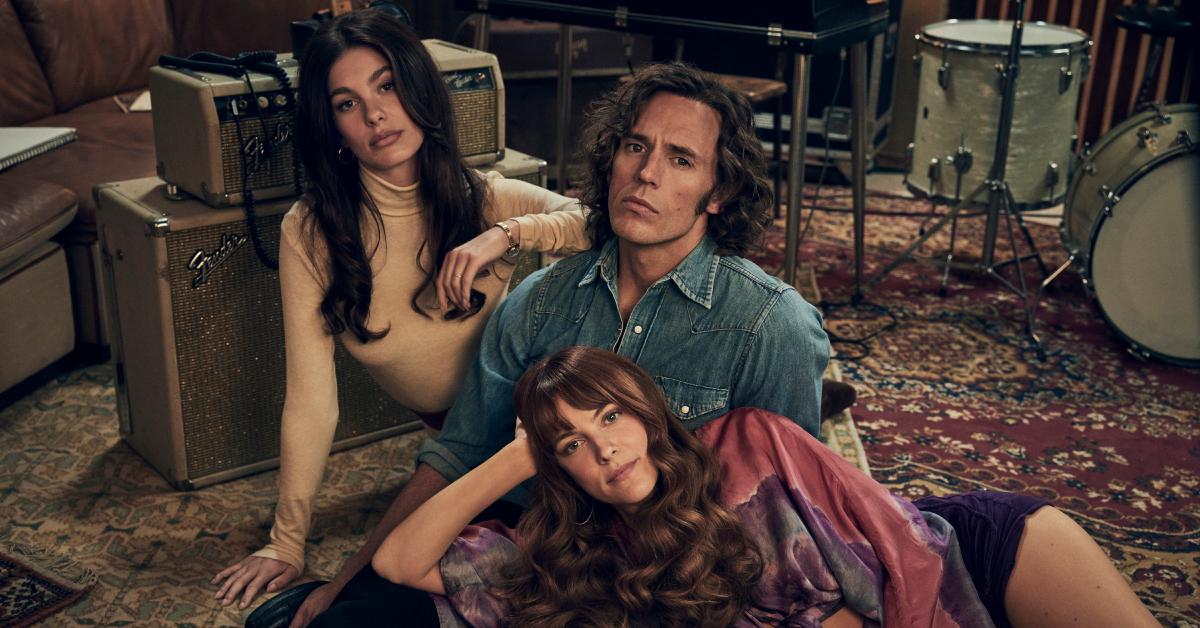 The costume design, as well as the makeup and hairstyling, are visual avenues that underscore the period and documentary-style approach. While other characters don fabulous leather jackets and fur coats, Billy sticks to his blue denim ensembles, signifying that he'll always stay true to his Pittsburgh roots.
Article continues below advertisement
As for makeup and hairstyling, they're used to make narrative points and pull the story forward. The two elements flawlessly illustrate Daisy's intensifying drug addiction because, as she becomes less stable, her bright and healthy complexion becomes washed out. She dons messy makeup and unruly hair on stage, which shows how unhinged she's becoming.
When it comes to the original music, be prepared for a chart-topping soundtrack.
Article continues below advertisement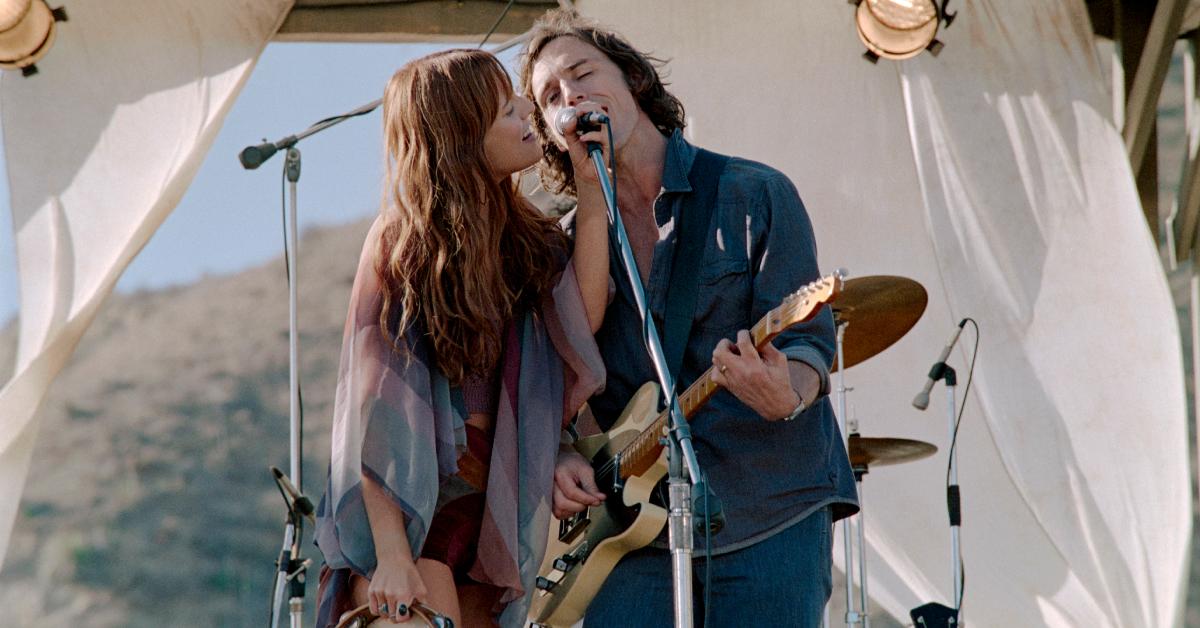 The fictional band's debut album "Aurora" is a sensational, nostalgic, and timeless record that notably captures the drama and passion of the group's highest and lowest points all in one. The lyrics of each song, especially "Regret Me" and "Please," depict the turmoil of Daisy and Billy's will-they-won't-they relationship, drawing viewers into their tumultuous dynamic where dialogue would otherwise pale in comparison.
Article continues below advertisement
Riley Keough and Sam Claflin completely transformed into '70s rock stars. Riley's vocals stand out, and she flaunts a tone reminiscent of Stevie Nicks and Joni Mitchell. When combined, Riley and Sam are an unmatched force with electric chemistry.
Sam's vocals are just as strong, and he proved he could achieve success by doing things out of his comfort zone. He's the more compelling rock star of the two, oozing charm and sex appeal throughout the series. Billy is also an extremely flawed character, making poor decisions left and right — but with the lump visible in his throat and tears constantly flowing down his cheeks, Sam makes us root for Billy in the end. We want him to be better and do better.
Article continues below advertisement
But, perhaps the standout is Camila Morrone — she's the soul of Daisy Jones & The Six, and she portrays her character, Camila Dunne, with subtle sorrow and sincerity. The heartbreak that develops with a quivering lip and quiet, lifeless voice will stick with viewers for a long time. Yet, Camila is still in full control of who she is and knows what she wants in life, and she'll do anything to keep her imperfect family together.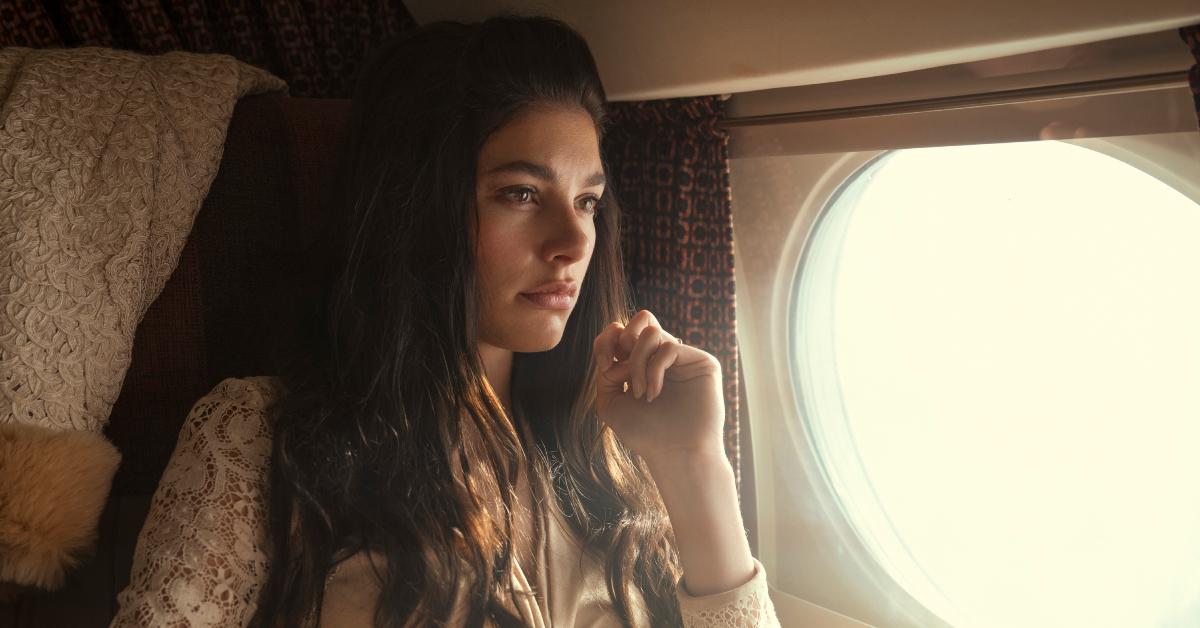 Overall, it's a rags-to-riches story, topped off with sex, drugs, and rock 'n' roll. Between the cheeky references to VH1's Behind the Music and Fleetwood Mac's relationship drama, Daisy Jones & The Six is a riveting piece of fiction you don't want to miss.
Daisy Jones & The Six premieres Friday, March 3, only on Prime Video.