Season 5B of 'Lucifer' Said Goodbye to [SPOILER] Twice
'Lucifer' fans were forced to say goodbye to Dan Espinoza, but to really pour salt in the wound, they had to say goodbye twice. Spoilers ahead.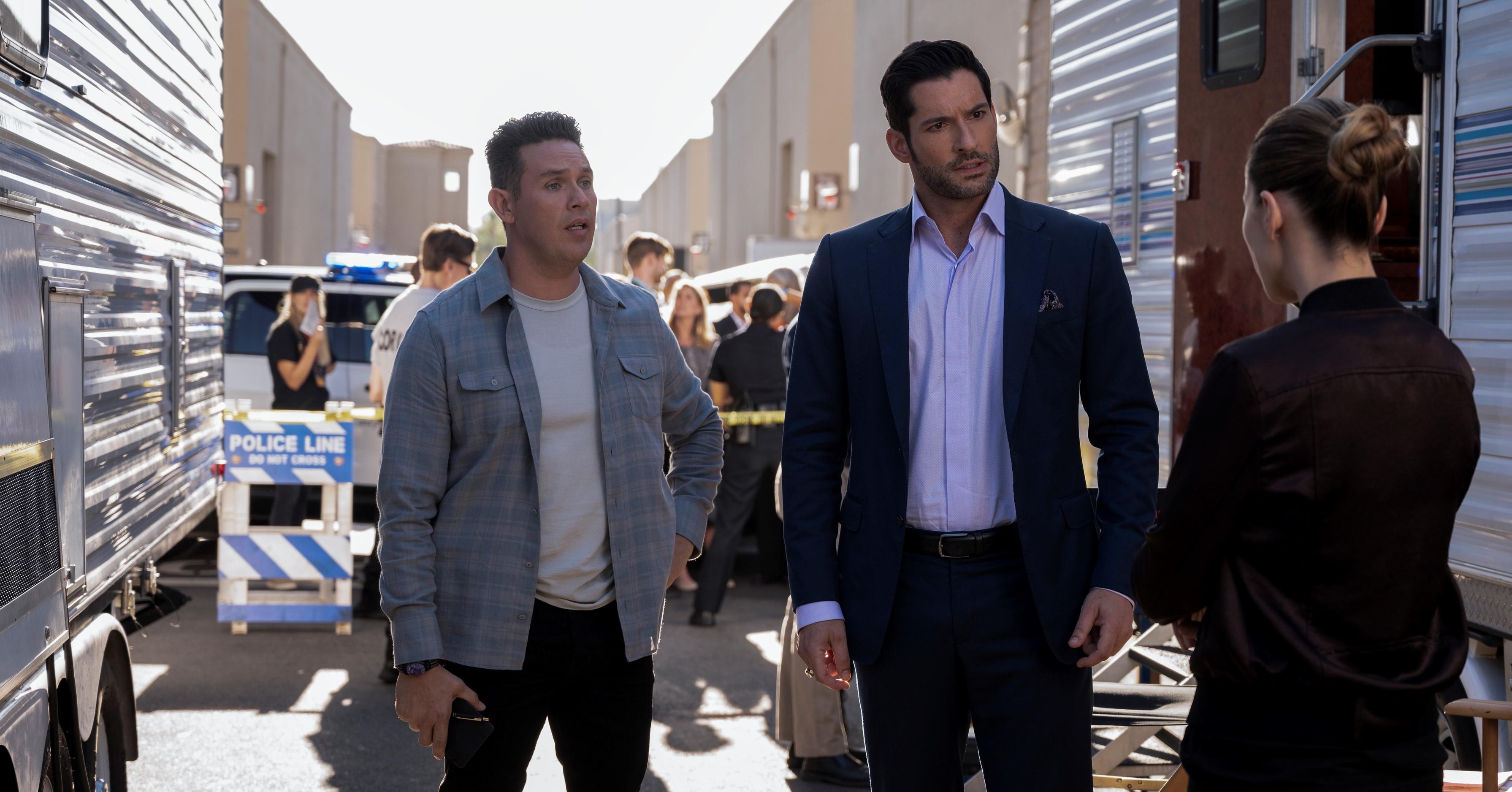 Spoiler Alert: This article contains spoilers for Season 5B of Lucifer.
Lucifer (Tom Ellis) and Dan (Kevin Alejandro) haven't always had the best relationship. After all, Dan did try to shoot him. Season 5 sees a new relationship between the two. Dan can't get over seeing Lucifer's Devil face. Which makes things a lot less fun for Lucifer, who misses trading insults with his favorite "Detective Douche."
Article continues below advertisement
Despite their cantankerous relationship, Dan is an important part of Lucifer's life. He's the ex-husband of Lucifer's love interest, Chloe (Lauren German), and the former spouses share daughter Trixie (Scarlett Estevez).
But Season 5B saw the end of Dan — twice. Did he really die? Well, not the first time, but definitely the second time.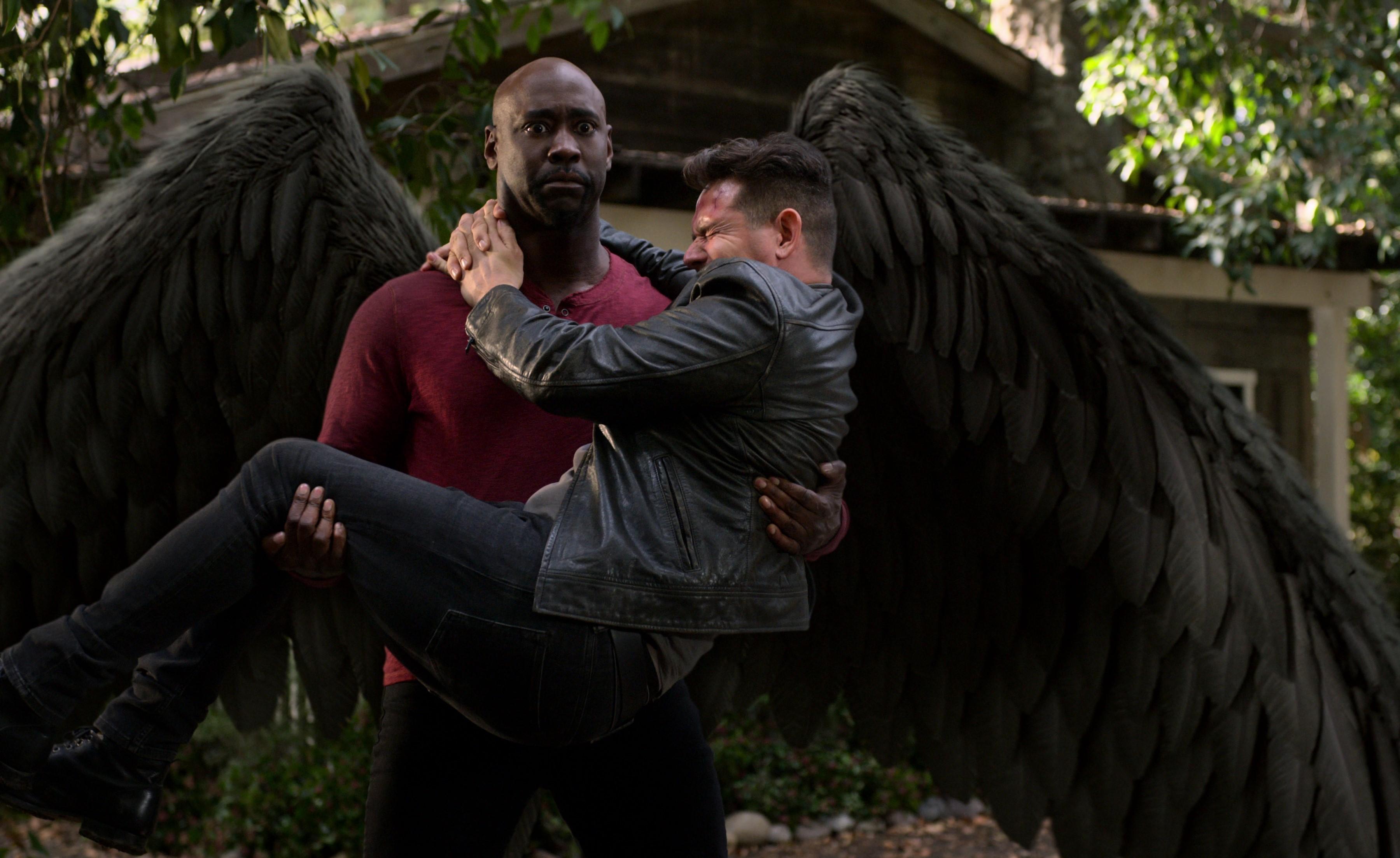 Article continues below advertisement
Did Dan die in 'Lucifer'?
Dan's death in Episode 11 was far funnier than it was traumatic. OK, it was still traumatic for Dan. After realizing that he'd accidentally slept with the love of God's long, long life, he tried to apologize to the celestial being — only for God to (unintentionally) cause Dan to literally explode. God put the bloody mess back together again, leaving fans thinking that Dan has seen the worst of it this season.
Unfortunately, Dan faces much worse in Episode 15. Dan dies at the hands of mercenaries looking for Amenadiel's (D.B. Woodside) necklace, which Michael (Tom Ellis) plans to use to bind Azrael's Blade to take down Lucifer. But Michael also had another hidden motive in Dan's death.
Article continues below advertisement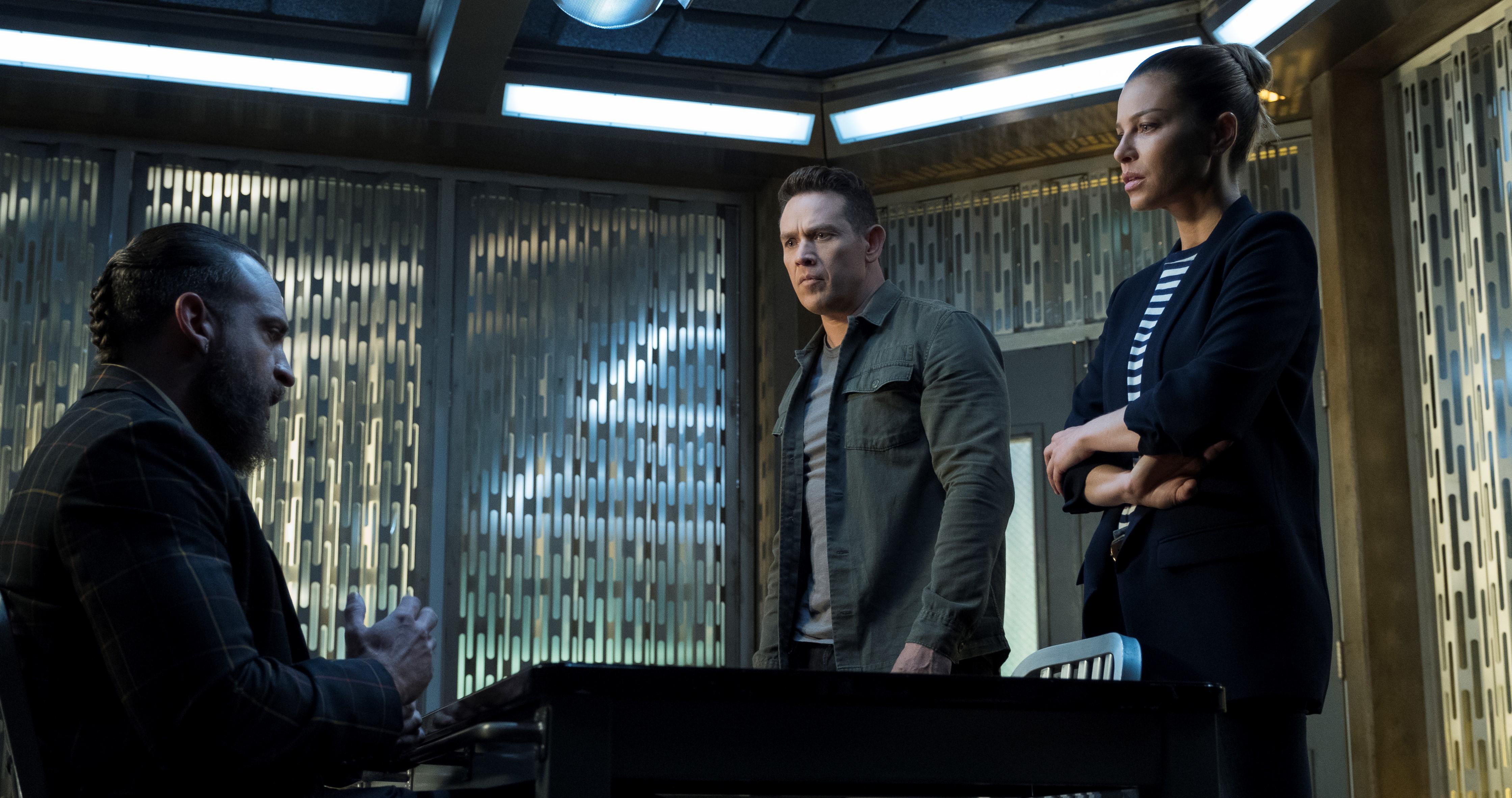 In the world of Lucifer, a guilty conscience can condemn someone to Hell. Michael wanted Dan to die because of Lucifer. What's more, as Amenadiel discovered, Michael made sure that Dan went to Hell when he died.
Article continues below advertisement
Knowing that Lucifer loves Chloe (even if he can't say it himself), he knew that Chloe would feel guilty over Dan's death and sentencing to Hell, which would lead to her going to Hell. He believed that Chloe's condemnation would convince Lucifer to resume his former position as Lord of Hell and give up the fight to become the new God.
Is Dan stuck in Hell?
At the end of the season, we could breathe a bit of a sigh of relief in terms of Dan's fate. Though he seems truly dead this time, Lucifer becoming God could mean that Dan is going to get out of Hell alright. After all, it doesn't appear that he went to Hell for anything that he did or felt. He went to Hell because of Michael's plans.
Article continues below advertisement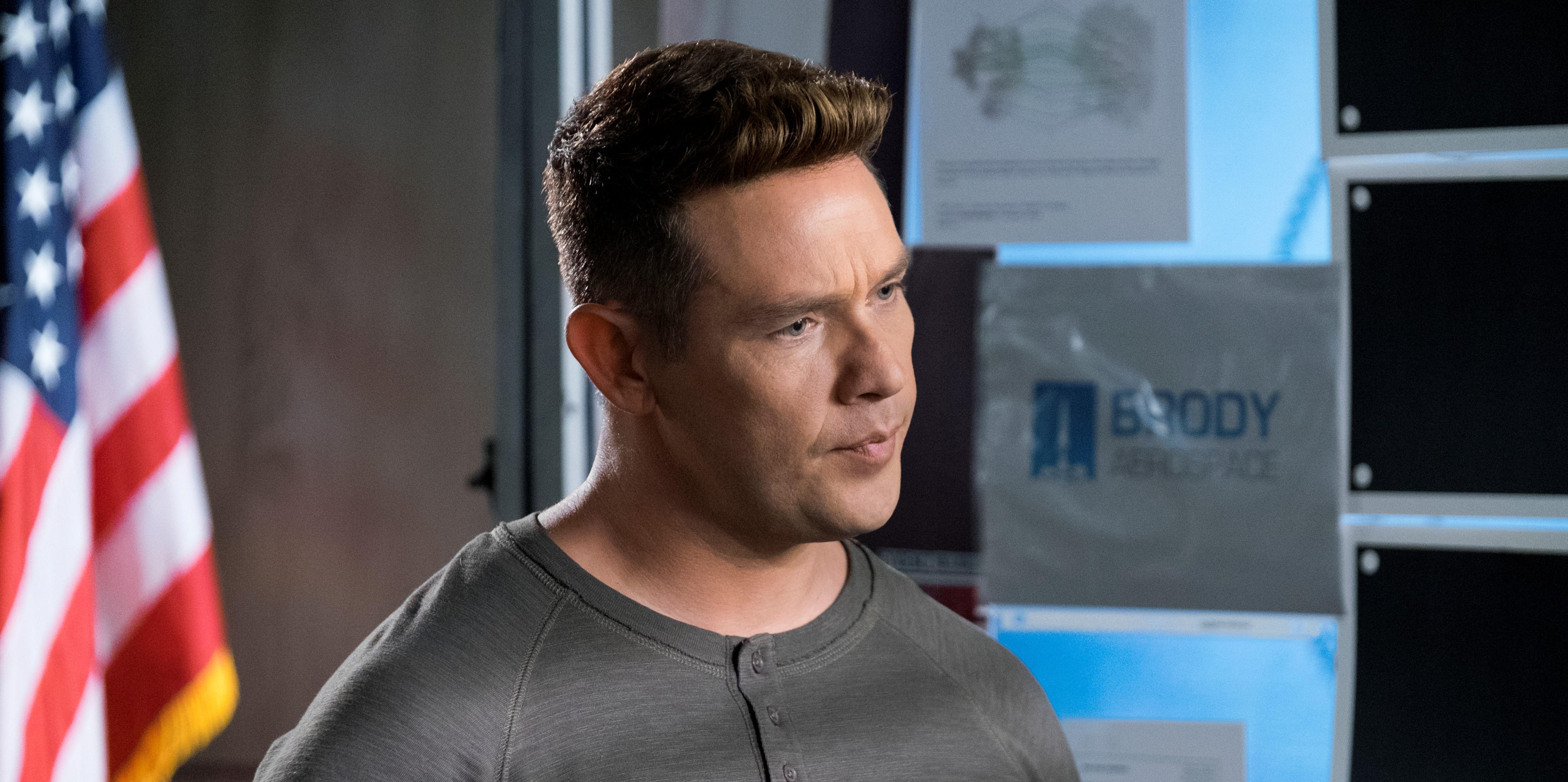 After Lucifer sacrificed himself in order to save Chloe, he was deemed worthy enough to be God's successor. Season 6 will bring us a new God: the Devil. And, hopefully, Season 6 will also see the new God bring Dan to his well-deserved, peaceful afterlife.
Article continues below advertisement
Could Dan be brought back to life?
It's possible that Lucifer's new role could resurrect Dan — but it's unlikely. Although actor Kevin Alejandro hasn't officially said goodbye to the role, the series did give Dan a beautiful funeral and took the time to say goodbye to the character.
If Kevin returns, it's likely it will be so that we can see Dan go from Hell to Heaven. Season 6 is set to be the last of the series, so it's very unlikely that, as the series is attempting to wrap up, they will bring old characters back, except to say goodbye.
Season 5B of Lucifer is streaming on Netflix now.