Drake Hosts a Lavish yet Unconventional Wedding in His 'Falling Back' Music Video
Did Drake get married? It definitely looks like it in his music video for 'Falling Back' where he's getting ready to tie the knot. Here's what happens.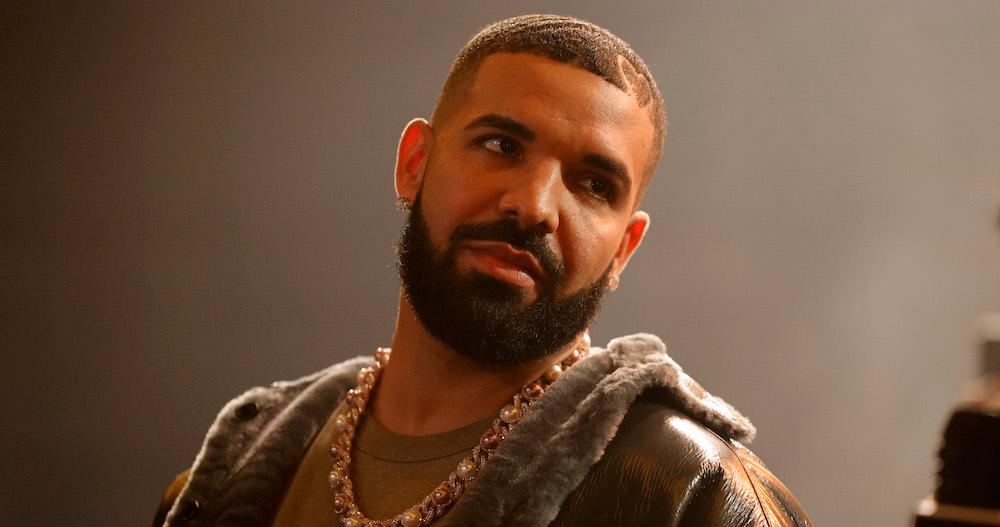 Surprise! Drake has made 2022 that much better by dropping an album no one expected. Titled Honestly, Nevermind, it features 14 tracks for us to fall in love with. The first music video from the project is for the song "Falling Back," where we see him preparing to make a huge commitment on his wedding day. But did he actually get married? Here's why these vows won't hold up in court.
Article continues below advertisement
Did Drake get married?
No, Drake didn't legally get married, but his music video for "Falling Back" could have you thinking otherwise. To start off, Tristan Thompson is the rapper's best man, and he helps prepare to tie the knot with 23 women. This a joke, considering that Tristan tries to make sure Drake is ready to make such a huge commitment, when marrying this many people at once doesn't seem like actually settling down at all. Who knows? Maybe for him, this is scaling it back.
Article continues below advertisement
"You ready?" Tristan asks Drake. When he says yes, Tristan follows up with "[If it] doesn't feel right, we scrap it, we go home, it's done." But Drake assures his best man that he's ready to make this kind of commitment and is in love with close to two dozen women. The conversation ends with Tristan saying that you only get married once, and Drake agrees.
Plus, we all know that Tristan is known for cheating on Khloé Kardashian multiple times including while she was pregnant with their daughter, True. And, of course, there was the huge scandal that erupted after he kissed Jordyn Woods at a party in 2019.
But what could be the funniest cameo at the "wedding" is by Drake's mom, Sandi Graham. She's seen telling another guest, "I think he's really taking these ones seriously."
Article continues below advertisement
Here's the meaning behind the lyrics to Drake's 'Falling Back.'
The music video for "Falling Back" looks like a massive commitment until you see that Drake is marrying 23 women. But if you listen to the song's lyrics, you see that there was a commitment at first. Toward the beginning of the song, he says, "I see us fadin' away / I'm still holdin' my breath for the day that you will / See that the effort I make is too real."
Article continues below advertisement
At this point, it sounds like Drake is in a monogamous relationship with someone but the other person is becoming less interested as time goes on. He still wants things to work out. Later on in the song, he says, "How do you say to my face, "Time heals"? / Then go and leave me again, unreal / I see us fadin' away," which only drives the point home.
Later in "Falling Back," Drake says that things in the relationship have only gotten worse, but he believes that wherever his ex is she would "lose everything." By the end of the music video, we see that he has essentially gained everything considering that he and his wives are driving off together after the wedding.