Did Drew Sidora Date LeBron James? The 'RHOA' Star's Sister Sets the Record Straight
A few perks of following the personal and professional lives of the Real Housewives of Atlanta cast is getting to see the ladies clear up rumors and make revelations. Over the years, we've watched Kandi Burruss address the unfortunate rape-gate rumors, Kenya Moore deny paying men to date her on the show, and, recently, Shereé Whitfield lay the rumors of not paying staff to rest. However, second-time peach-holder Drew Sidora is currently the talk of the Housewives section of Twitter and beyond due to her latest romantic revelation.
Article continues below advertisement
Avid RHOA fans know that Drew is completely smitten with her husband, Ralph Pittman Jr. However, before Ralph came into the picture, Drew, like everyone else, had a past.
According to a viral clip from the show that made the rounds in early June 2022, it appears that the songstress may have previously been in an entanglement with the "King of the NBA." (In case you've been MIA, many NBA fans consider LeBron James to hold that title.)
And now, after Drew sister Alison Jordan's new revelation, fans are convinced.
So, did Drew Sidora date LeBron James? Here's what we know.
Article continues below advertisement
Drew Sidora's sister Alison Jordan has confirmed that Drew once dated LeBron James.
First, let's back up to the beginning: Black Twitter was in shambles when news of Drew possibly dating LeBron first came to light via a RHOA Season 14 clip posted by Hollywood Unlocked in early June 2022. In the clip, Kenya starts a conversation with the ladies at dinner by asking them about famous individuals who have hit on them. Drew revealed to her fellow castmates that the "King of the NBA" hit on her — without naming LeBron — and the ladies were not easily swayed.
"I was on Melrose and we were at a restaurant," Drew told the cast. "And a certain 'King of the NBA' sent me over a drink.'"
As the ladies guessed about which athlete Drew was talking about, viewers can see that part of Marlo's response was censored. Marlo then went on to ask follow-up questions: "Was this before he was married?" Marlo asked Drew.
"No, this was before he was married," Drew replied. "We went out on a couple of dates, he flew me out to his games, he listened to my music before his games … all the games he was winning were off of my music ... I'm just saying."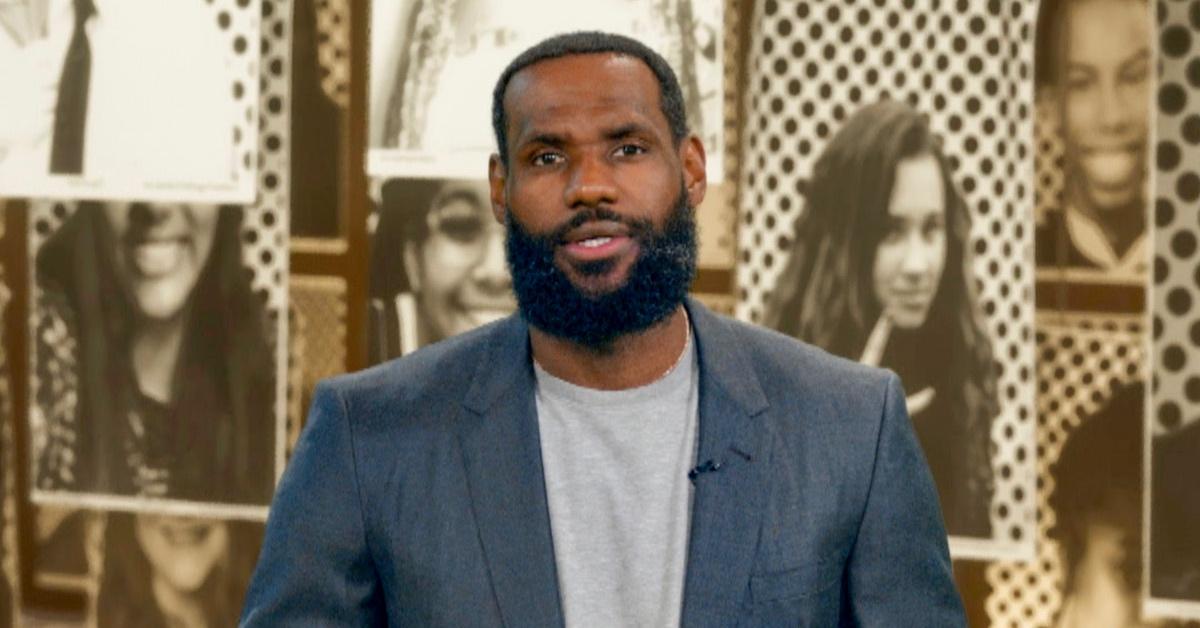 Article continues below advertisement
Additionally, in the clip, the Housewives and some of the husbands appeared to question Drew's revelation. In fact, Sanya Richards-Ross even threw a little shade during her confessional: "Wasn't [censored] and [censored] dating since high school?" Sanya asked in her confessional. (Keep in mind, LeBron James and his wife, Savannah, were high school sweethearts who married in 2013, per Business Insider.)
Marlo also chimed in her own confessional to ask, "What music did she have? Did she have music?"
"Chile, Drew is talking about Laquan, y'all just heard it wrong," Kenya shadily suggested in her own confessional, as the name clearly rhymes with LeBron.
So, between the "King of the NBA" reference, Sanya's claim about the athlete being together with his spouse since high school, and Kenya's "Laquan" reference, social media believed that all signs point to the mystery athlete being Lebron.
Article continues below advertisement
So, what's the deal? It seems the truth always comes to light — well, seemingly so!
In a June 13, 2022, Instagram Live video (captured by The JasmineBRAND), Alison put Drew and LeBron's relationship timeline on front street. And by the looks of it, her account is believable.
Alison started out by sharing she has worked as Drew's manager for the last 30 years. Alison also shared that the only reason why she's addressing this issue is because Alison believes that social media is spinning a dangerous narrative about Drew — namely that Drew was seeing LeBron while he was with his current wife, Savannah.
"That's what's wrong with us," Alison said. "We just sit back and let things happen to people we care about. We let lies just grow and grow and manifest."
Article continues below advertisement
According to Alison, Drew did date LeBron, but it was before the NBA baller jumped the broom with Savannah. Alison shares that Drew and LeBron initially met in 2002 and the pair were an item for some time. Alison also confirmed that she stayed in a hotel with Drew whenever they were invited to LeBron's games.
"They dated, they talked on the phone day and night," Alison said. "We went to games. We went to dinners. We weren't sneaking through back alleyways going through dark tunnels."
Alison also made it a point too share that Drew and LeBron never had an affair — they were simply dating before LeBron became a taken man.
And there you have it.
With all the buzz the recent RHOA clip has sparked, it appears that Season 14 is shaping up to be quite entertaining. As the women continue to build their sisterhood and make memories, viewers can anticipate more shocking revelations to come to light.
Catch new episodes of The Real Housewives of Atlanta Sundays at 8 p.m. EST on Bravo.