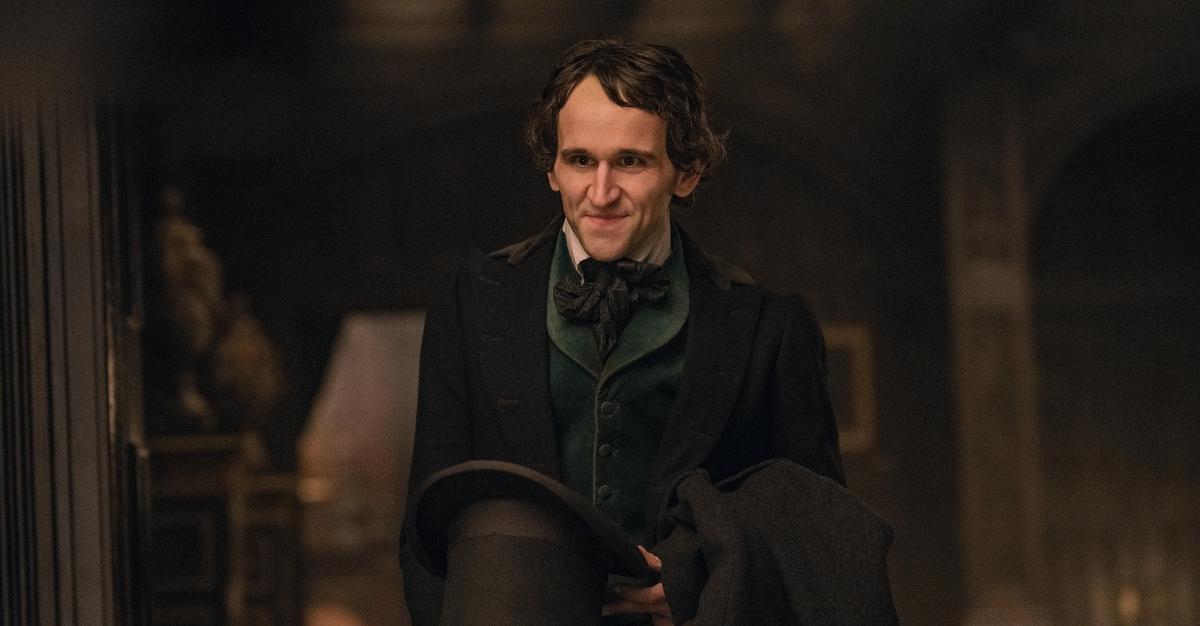 What Exactly Is Edgar Allan Poe's Accent In 'The Pale Blue Eye'?
Murder, mystery, and a melancholy future poet? The Pale Blue Eye has it all. Set in 1830, Netflix's new thriller follows retired detective Augustus Landor (Christian Bale) as he enlists the help of a young West Point cadet, Edgar Allan Poe (Harry Melling), to investigate a series of gruesome murders.
While we've all read Poe's poems at one point or another, we've never heard him speak (for obvious reasons). As a result, his distinctive accent in The Pale Blue Eye has thrown many viewers for a loop. Where is it from exactly?
Article continues below advertisement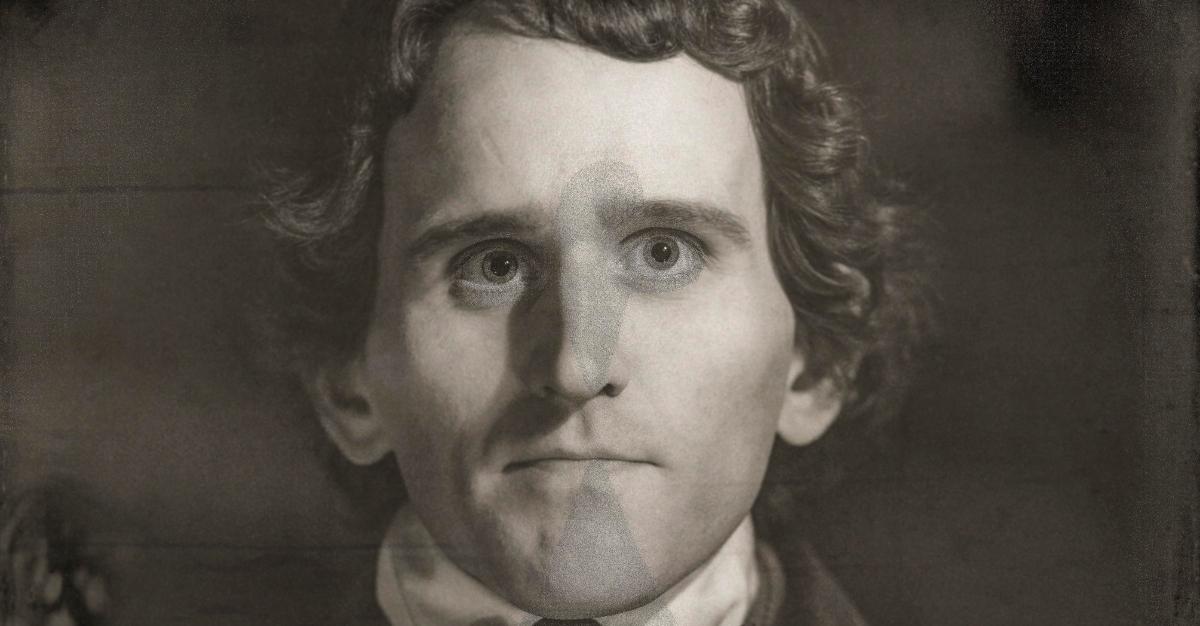 Did Edgar Allan Poe have a Southern accent?
In 1809, Edgar Allan Poe was born in Boston, Mass. However, he became an orphan before age 3 and grew up under the care of a foster family in Richmond, Va. He later attended the University of Virginia but also spent ample time in Baltimore, Boston, Philadelphia, and New York City.
In The Pale Blue Eye, Poe is portrayed with a Virginian accent, though there have been many disputes over whether or not the poet's accent was Southern.
Article continues below advertisement
However, the film's director, Scott Simon, went to great lengths to ensure every character's accent was as historically accurate as possible. "It's more demanding in terms of trying to recreate an era," Simon told Script.
"Finding landscapes that are unspoiled. Making sure that the costumes don't wear the actors but feel really ingrained into the story. Making sure that hairstyles and accent work and dialogue all feel period appropriate. So, the challenges are much greater than telling a contemporary story."
Article continues below advertisement
Who plays Edgar Allan Poe in 'The Pale Blue Eye'?
Harry Melling — best known for playing Harry Potter's bratty Muggle cousin, Dudley Dursley, in the Harry Potter films — stars as Edgar Allan Poe in Netflix's new thriller The Pale Blue Eye. The 33-year-old British actor also played Harry Beltik, one of Kentucky's top-tier chess players, opposite Anya Taylor Joy in The Queen's Gambit.
Hailing from London, one would think it would be difficult for the actor to perfect Poe's distinct Virginian accent. However, almost the entire The Pale Blue Eye cast is British — from Christian Bale to Toby Jones to Lucy Boynton — and Melling believes it was a stylistic choice made by director Scott Simon.
Article continues below advertisement
"There's something about the language that he felt fitted with the English sense of language, which he was excited by," Melling told NPR. "I'm just very happy that I'm in the film."
While Christian Bale's name alone was undeniably one of the film's biggest draws, Melling's performance as Poe has already been lauded by many.
The Pale Blue Eye is now available for streaming on Netflix.