Did Jeremy Renner Lose His Leg in the Snowplow Accident? Just Rumors So Far
Jeremy Renner was involved in a snowplow accident on Jan. 1. His rep claimed he had chest and orthopedic injuries. Did Jeremy Renner lose his leg?
Actor Jeremy Renner has had a rocky start to 2023. The actor, known for his roles in films like The Hurt Locker, The Avengers, and Arrival, was involved in a snowplow accident on New Year's Day at his home in the Reno area of Nevada.
Article continues below advertisement
Jeremy was immediately airlifted to a local medical center. A statement from his reps obtained from Deadline reads, "We can confirm that Jeremy has suffered blunt chest trauma and orthopedic injuries and has undergone surgery today, Jan. 2, 2023. He has returned from surgery and remains in the intensive care unit in critical but stable condition."
The following day, Jeremy posted a selfie where he was seen in a hospital bed. "Thank you all for your kind words. I'm too messed up now to type. But I send love to you all," he wrote.
Since then, Jeremy, who currently stars in Mayor of Kingstown, has posted a little bit on social media but hasn't provided much of an update to fans. But on Jan. 17, he hinted to his followers that he was able to enjoy the show's Season 2 premiere with his loved ones at home on Jan. 15.
Article continues below advertisement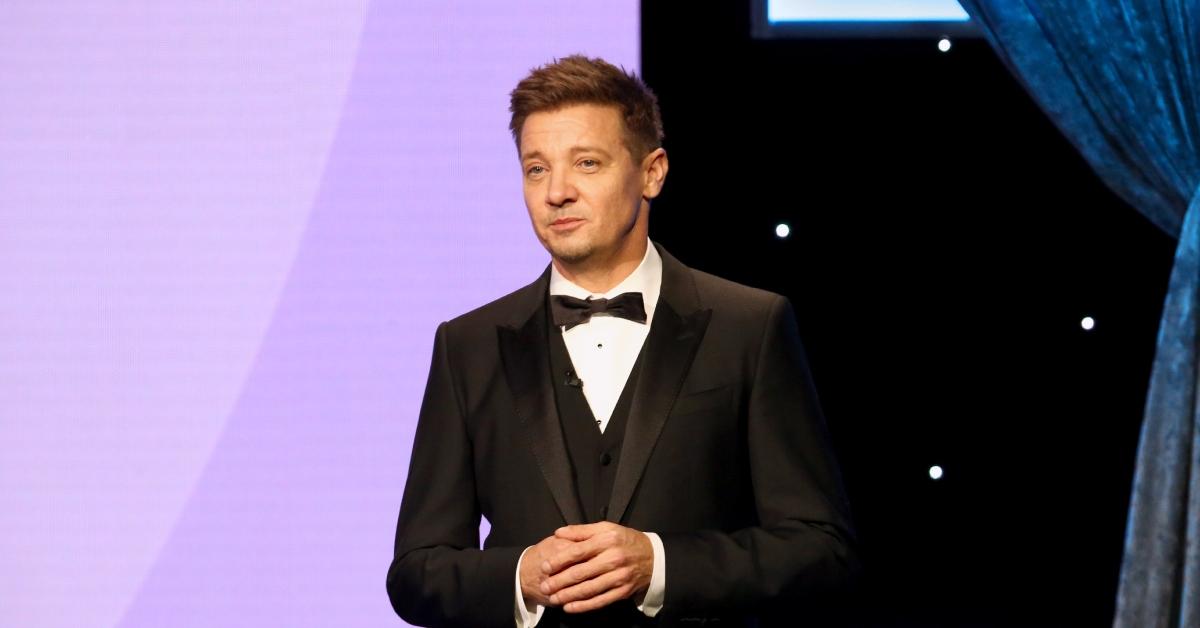 In response to a Twitter post from the official Mayor of Kingstown account, Jeremy wrote, "Outside my brain fog in recovery, I was very excited to watch episode 201 with my family at home."
We love to hear it!
Article continues below advertisement
But while it seems things are looking up, there's some talk that Jeremy may have lost a leg during the accident.
Article continues below advertisement
Did Jeremy Renner lose his leg in his snowplow accident?
It isn't clear where these rumors started, but ever since Jeremy's accident, fans have been claiming that he had his leg amputated. This claim hasn't been confirmed.
But as a source recently told RadarOnline, Jeremy's injuries are "much worse than anyone knows." The source added, "The right side of Jeremy's chest was crushed, and his upper torso had collapsed. He also had a bad head wound that was bleeding and a leg injury."
Article continues below advertisement
The source, who didn't go into detail about the leg injury, also said, "Jeremy is very aware of the fact that he almost died out there."
Did Jeremy Renner lose his hearing?
There is also some chatter that Jeremy may have lost his hearing during this accident, but that's believed to be false. It seems fans have mistaken old photos of him from the Disney Plus series Hawkeye as current photos. In these photos, he's seen wearing a hearing aid. However, it's believed that Jeremy only wore a hearing aid in Hawkeye to better portray his character Clint Barton. It was supposedly part of his costume.
Prayers up for Jeremy and his family during this time. We wish him strength and patience as he faces what's expected to be a lengthy recovery process.