Mariah Carey and Eminem Have Bashed Each Other for Years Through Music — Did They Date?
Mariah Carey and Eminem's feud began when he claimed they dated for several months in the early 2000s. Were the dating rumors true?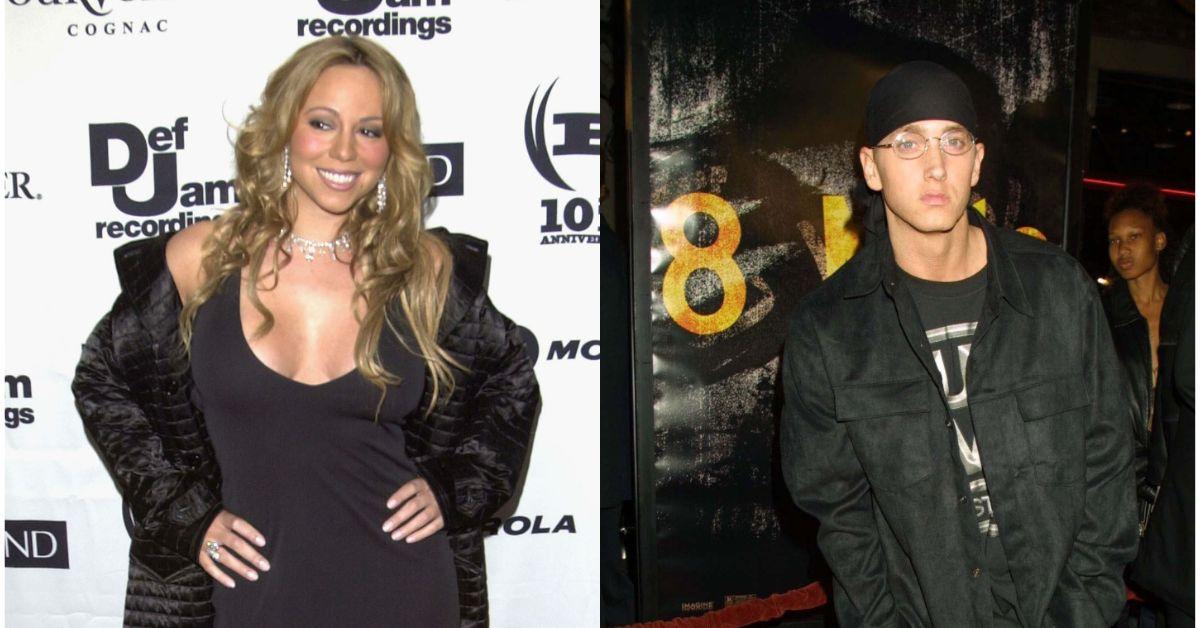 When you think of the song "Obsessed" by Mariah Carey, more than the catchy chorus probably comes to mind. In Mariah's 2005 music video from her comeback album, The Emancipation of Mimi, the Grammy Award-winning singer rocked a black hoodie, goatee, and sweats as she portrayed a lovestruck "gangsta" with an impressive collection of Mariah's photos.
Article continues below advertisement
"Obsessed" debuted during Mariah's highly publicized feud with Eminem. After the video aired, fans couldn't help but notice the eerie resemblance between Mariah's character and the 8 Mile actor's early aughts look.
For some, the project represented Mariah taking a stand against Eminem's claims that the couple had a love affair at the height of their careers. So, did Mariah Carey really date Eminem? Scroll down to find out!
Article continues below advertisement
Mariah Carey and Eminem's dating rumors began in 2002.
Mariah and Eminem have different accounts of their dating history. According to InTouch Weekly, the Glitter star might have approached Eminem to collaborate on her album, "CharmBracelet."
Article continues below advertisement
Eminem said he and Mariah dated for six months while working on her album and only had sex once when she flew out to see him. As many Eminem fans know, the rapper enjoys discussing his relationships through his music (Kim Scott would like to enter the chat), and Mariah was no exception. In his 2002 song, "Superman," Eminem divulged details about their rumored romance for the first time: "What you trying be? My new wife? / What, you, Mariah? Fly through twice."
Article continues below advertisement
On the same project, Eminem shared in his song, "When the Music Stop," that he would "beg Mariah to take me back" rather than censor his music. The lyric shocked fans who didn't know they'd ever dated. Eminem later clarified the claim when he told Rolling Stone, "There's truth to that. But on the whole personal level, I'm not really feeling it. I just don't like her as a person."
Mariah Carey denied dating Eminem on her 2002 album.
After keeping her cool for several months, Mariah seemingly addressed Eminem on "CharmBracelet" through her song "Clown" in 2002, where she debunked being intimate with him. The singer also shared in an interview that she and Eminem never had more than a professional relationship.
Article continues below advertisement
"I talked to him (Eminem), I spoke to him a few times, whatever," Mariah told Larry King on his radio show, per The Sun. "But in terms of me having an intimate relationship? With men, I can name them all on one hand, and he's not one of them." She added, "I hung out with him; I spoke to him on the phone. I think I was probably with him a total of four times. And I don't consider that dating somebody."
Article continues below advertisement
One of Mariah Carey's exes is a fan of Eminem's.
Throughout the years, Mariah and Eminem continued feuding over their relationship's details. In 2009, Mariah's ex-husband, Nick Cannon, became involved in the drama. Mimi and Nick got married in 2008, and Nick quickly fell into protective husband mode when he slammed Eminem in a blog post.
"I thought we got past the days where white men could spew vulgar obscenities at our beautiful queens and get away with it," he wrote. "So, Miss Marshall, I'm going to make you wish you never spoke my name and regret the ungodly things you said about my wife."
Article continues below advertisement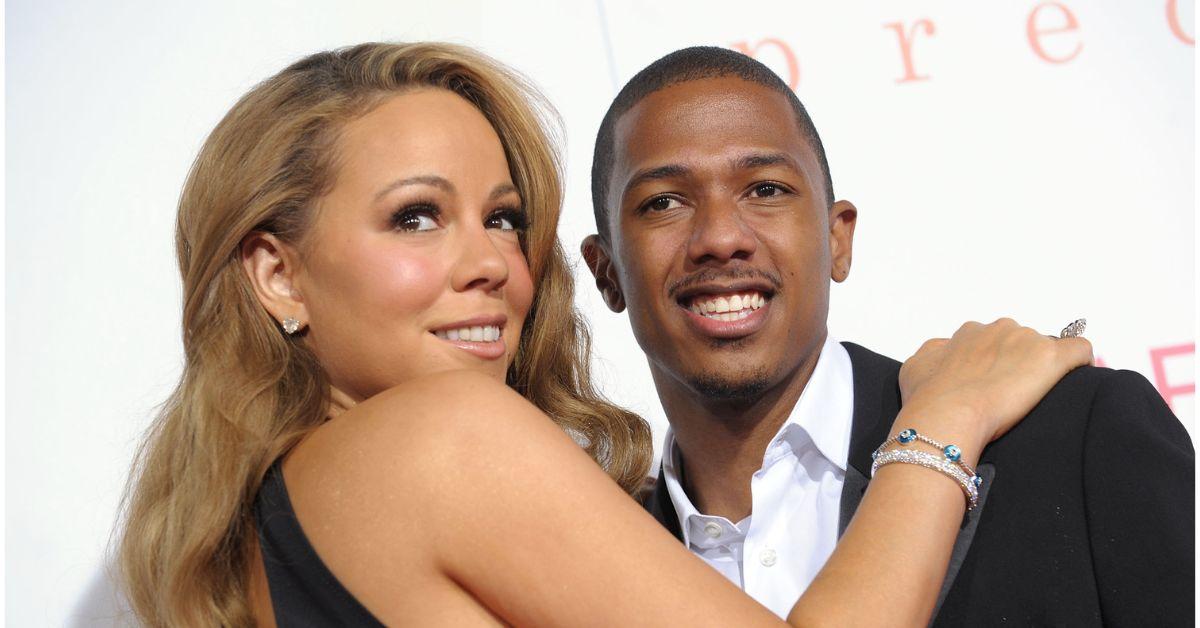 Following Nick's post, Mariah debuted "Obsessed," and Eminem retaliated again. In his song "The Warning," Eminem called Mariah an alcoholic and made many other remarks we'd rather not repeat. Then, in 2016, Nick challenged him to a rap battle but appears to have since changed his mind.
Article continues below advertisement
Eminem addressed Nick and Mariah in his 2019 song with Fat Joe, "Lord Above," where he called Nick "whipped" and said he was "neutered" by his ex-wife, Nick has stated multiple times that he's a fan of the rapper and said they've ended their issues.
"He still in my top five, but I feel like anytime somebody says something … you've just gotta be held accountable," Nick said of Eminem. "If you say something, we gonna have to have this conversation like men. That's all I wanted."