Did 'Little People, Big World' Star Matt Roloff Have an Affair With Caryn Chandler?
'LPBW' fans have questions about the timeline of Matt Roloff's romance with Caryn Chandler. Did he have an affair with Caryn behind Amy Roloff's back?
Since going social-media-official in 2017, Matt Roloff from Little People, Big World has been publicly enjoying his new relationship. Fans have burning questions about the timeline of their romance, though.
Article continues below advertisement
Was there any overlap with his new girlfriend and his old marriage to his ex-wife, Amy Roloff? Fans of their hit reality show are wondering about whether or not infidelity was involved in any capacity.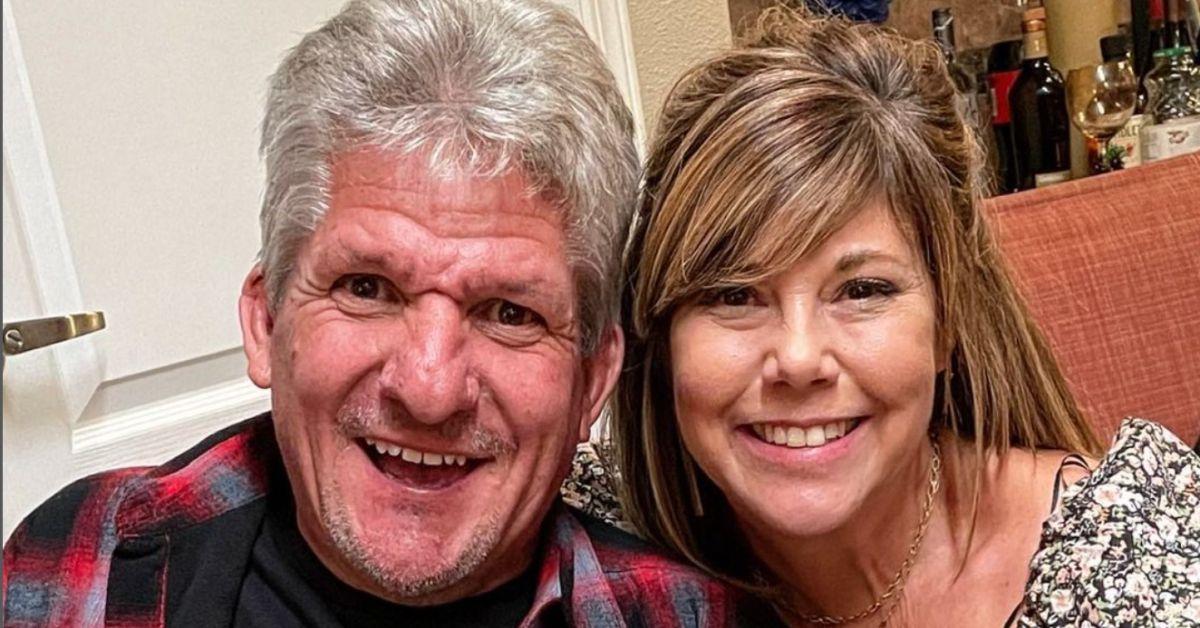 Article continues below advertisement
Did Matt Roloff from 'Little People, Big World' cheat on Amy Roloff with Caryn Chandler?
It seems that Matt grew close with his new girlfriend, Caryn Chandler, based on proximity. She worked on Roloff Farms for a decade — first as a manager and then as Matt's assistant — before quitting in 2018.
Matt's divorce from his wife, Amy, came as a huge shock since they were married for almost 30 solid years.
They made the heart-wrenching announcement that they were splitting up in 2015 –– and it came as a complete surprise to people who've been enjoying their family-centered TV show since day one. Since Caryn was in the picture working as Matt's professional assistant for such a long time, there's been a lot of speculation that an affair was secretly taking place along the way.
Article continues below advertisement
From Amy's perspective, she was most definitely cheated on. In March 2019, she told fans during a Facebook live session (per In Touch Weekly), "We had someone that worked for us for a very long time on our farm. And I believe, and this is all from my perspective — that there was more than just friends going on. I think that evolved to a point where that got in the way of our marriage as well."
Additionally, Amy wrote in her 2019 memoir A Little Me (per Cheat Sheet): "I saw messages, pictures, and other things that should not have been shared between people who just worked together and were still married to other people. I was devastated." She added: "I've never felt so alone, hurt, and betrayed in my life"
Article continues below advertisement
As for whether Matt or Caryn have addressed these rumors? Well, per Good Housekeeping, Matt took to Instagram after some passages from Amy's memoir began circulating online, where he posted a cryptic message about continuing to take "the high road."
Around that time, when a commenter under one of his other Instagram posts wrote "[Caryn] was dating Matt when he was still married to Amy and she's there for the money," Matt replied in the comments section: "You couldn't be further from the truth.
Article continues below advertisement
Has Amy Roloff moved on and started dating someone new?
Just like Matt, Amy has also moved on in a new relationship. Not only is she dating someone, but she's remarried!
According to People, she wed Chris Marek in August 2021. She spoke about their marriage, telling the outlet, "I think it just solidified everything when we got married and said, 'I do.' It just brought it all together and reaffirmed what we already hoped for and knew. And here we are."
Article continues below advertisement
After Chris and Amy got married, they traveled to Hawaii to enjoy their honeymoon celebration together. Based on her social media activity, she's happier than ever to share photos of her relationship with her fans and followers.
How many kids do Matt and Amy Roloff have?