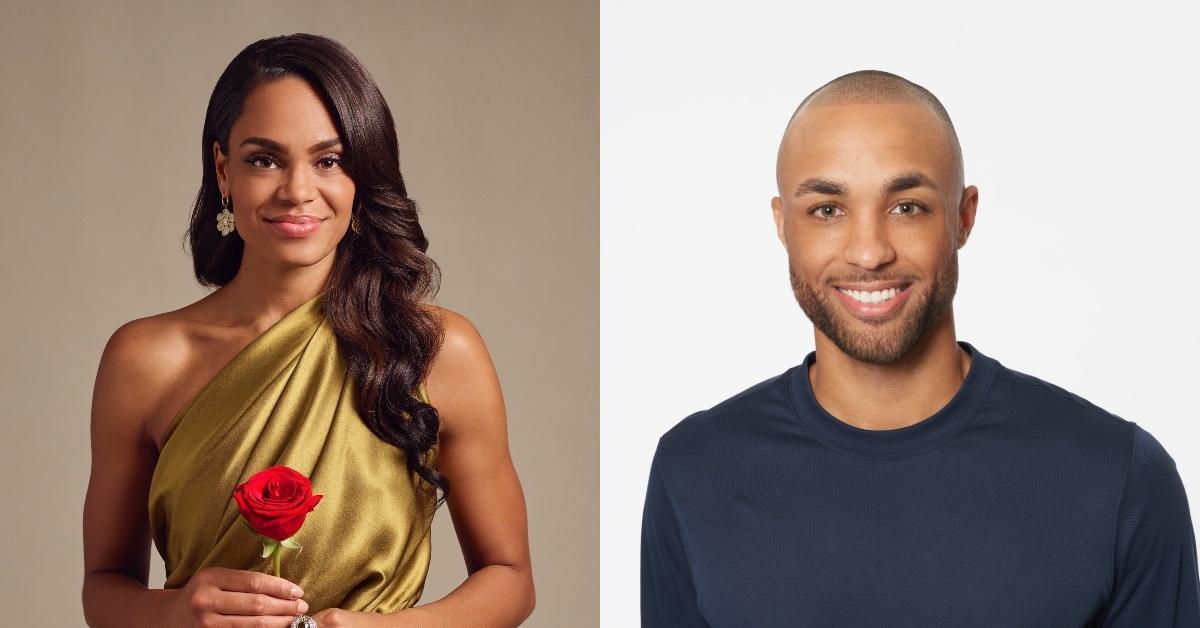 Michelle Young and Joe Coleman Are Getting on Like a House on Fire — Have They Met Before?
Judging by the explosive trailer released on Oct. 12, 2021, Season 18 of The Bachelorette will be stacked with drama, intrigue, and a situation reminiscent of the one Clare Crawley and Dale Moss found themselves in in Season 16.
Starring Michelle Young and 30 exceptionally buff and charismatic contestants — including a certain Joe Coleman — the next batch of episodes are bound to become even more addictive than seasons past. So, did Michelle and Joe meet during the shooting, or?
Article continues below advertisement
So, did Michelle Young know Joe Coleman from before 'The Bachelorette'?
As a trailer for Season 18 of The Bachelorette suggests, Michelle and Joe get on like a house on fire immediately after meeting each other — to the point where their palpable chemistry becomes a source of suspicion.
Michelle is a former college basketball player from St. Louis Park, Minn. Meanwhile, Joe is a basketball player from Minneapolis, Minn. So, did they cross paths before the shooting of The Bachelorette kicked off?
Article continues below advertisement
While Clare and Dale were hit by accusations that they had perhaps started hanging out before the shooting of the show, Michelle and Joe's predicament is slightly different. The Bachelorette seems to have confirmed that she knew (or at least, knew about) Joe before the shooting began.
Article continues below advertisement
In a clip, Michelle starts to make guesses about how they might have encountered each other right after Joe walks up to her — but she can't place him.
"Have I slid into your DMs?" Michelle asks just before Joe walks away. "Is your last name Coleman?"
As the brief exchange indicates, they likely didn't know each other very well.
Article continues below advertisement
Michelle Young's first impression rose didn't go to Joe Coleman.
As a press photograph by ABC shows, a 27-year-old Texan named Nayte Olukoya bagged the first impression rose of the season.
Previous The Bachelor and The Bachelorette stars who got engaged to the winner of the first impression rose include Ali Fedotowsky — who stayed together with Roberto Martinez for a while after the taping of Season 10 wrapped — and Sean Lowe and Catherine Lowe (née Giudici), who are still together.
Season 18 of The Bachelorette is just getting started — so there's plenty of time left to see who sweeps Michelle off her feet.
Article continues below advertisement
Michelle and Joe started making headlines long before the Season 18 premiere date.
With a tweet shared on Aug. 15, 2021, Reality Steve drew more attention to a romantic date Michelle and Joe embarked on. As part of the outing to Minneapolis's Target Field, Michelle and Joe even exchanged a passionate kiss. It happened in the middle of the field, no less.
Who will Michelle end up with? It might be best to wait and see what Season 18 of The Bachelorette has in store for us.
Season 18 of The Bachelorette premieres on Tuesday at 8 p.m. EST on ABC.