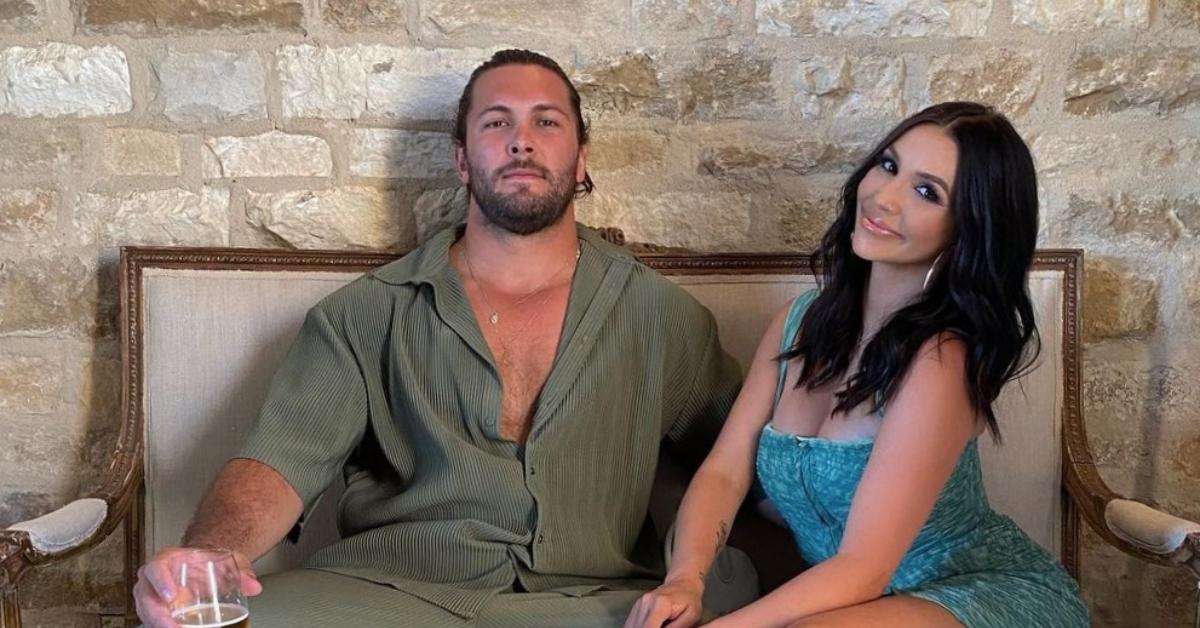 Did Scheana Shay and Brock Davies Go Through With Their Not-So-Secret Wedding?
By Pretty Honore

Jan. 18 2022, Published 8:04 p.m. ET
If a Vanderpump Rules star gets married, but no one is there to see it — did it ever really happen? Let's ask Scheana Shay and Brock Davies, who have been planning a not-so-secret wedding during Season 9.
Scheana and Brock first made their relationship public in late 2019. Months after welcoming their rainbow baby — Summer Moon — in April 2021, Brock popped the question.
Article continues below advertisement
In the Jan. 18 episode of Vanderpump Rules, the couple surprises their co-stars with news of their engagement and the plans they had to sneak away and get married during Raquel Leviss and James Kennedy's engagement weekend. But did Scheana Shay and Brock Davies actually get married in the Season 9 finale?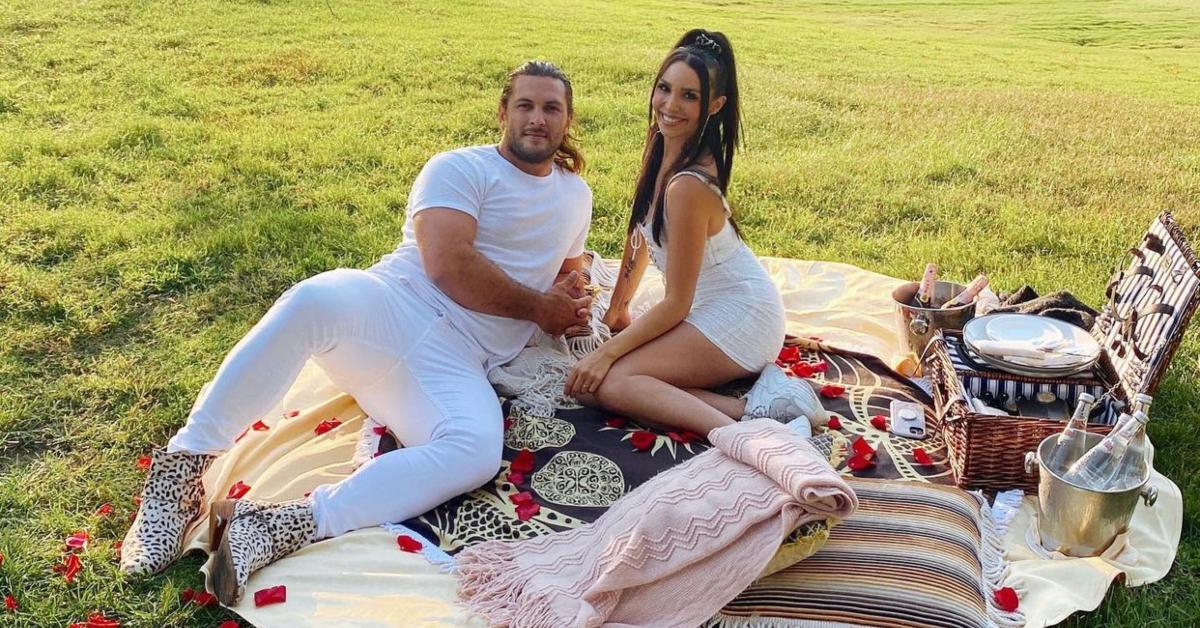 Article continues below advertisement
Did Scheana Shay and Brock Davies get married?
Early in Season 9, James Kennedy proposed to Raquel Leviss. Following the engagement, the duo plans a getaway for their closest friends and family at Sunstone Winery in Santa Ynez, Calif. But ahead of James and Raquel's engagement party, Scheana and Brock have romantic plans of their own.
Forgoing months of wedding planning, thousands of dollars, and hundreds of RSVPs, the newly engaged couple plans to sneak off and tie the knot during their group vacation. In a confessional, Scheana argues, "I see no point in waiting to get married. We know this is what we want. Like why not just do it this weekend?"
The only two people who know about the plan are Tom Sandoval and Ariana Madix, who agree to be in attendance. What's more, Scheana and Brock even ask Tom to officiate.
Although Tom agrees, he and Ariana are understandably conflicted. They want to help their friends, but they also realize that getting married during someone else's engagement weekend is majorly attention-seeking — even by Scheana Shay standards.
Article continues below advertisement
They acknowledge that if James finds out about Brock and Scheana's plan, he's likely to lose his cool. "The last thing I wanna do is be the thing that causes James to go to the dark side," Tom says. "I mean, I don't wanna be the person that lights the fuse. I just feel as though I'm stuck between Brock and a hard place."
Article continues below advertisement
Despite seemingly having every intention of getting married over the weekend, Scheana changes her mind. In the Season 9 finale, she expresses her doubts to Brock and says they need to put their plans on hold. Even though they'd save some serious cash by getting married in a beautiful location where their friends are footing the bill (especially after Brock threw down an estimated $25,000 on her engagement ring), Scheana says she has too much respect for her friends to take away from their special time.
Later, over drinks at the winery, Scheana and Brock decide to announce their engagement to their friends, and even reveal their initial plan to get married over the weekend. "[But] it was not sitting right with me," Scheana says. "I do not want anyone to think I'm trying to make this weekend about us."
Unsurprisingly, the announcement is met with bewilderment. "What the f--k are you talking about?!" Lala says in her confessional. "In real time, we're watching you make this about you."
Article continues below advertisement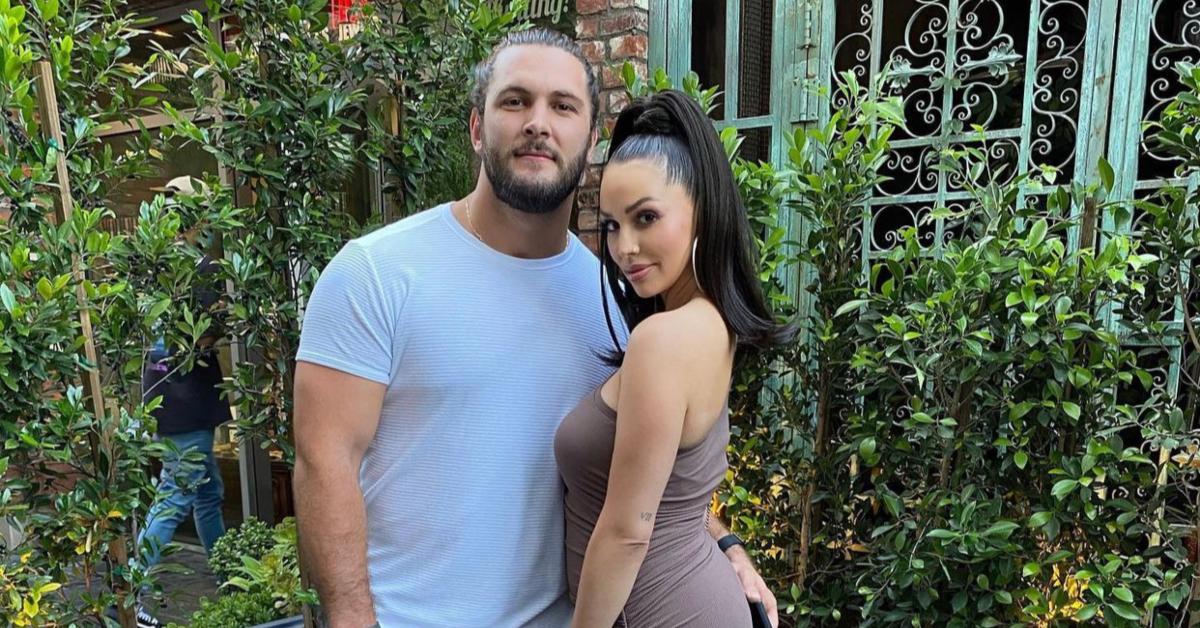 Did Scheana and Brock get married after Season 9 wrapped?
So, Scheana and Brock didn't get married in Season 9, but have they tied the knot since filming wrapped? The answer seems to be no. In an interview with People, Scheana revealed that "there's no date set, but our dream would be to get married in Bali."
If we're being honest, we can't imagine Scheana not getting married on camera, so we're willing to bet this will be a storyline when Vanderpump Rules returns for Season 10.
Watch all the drama play out when the Season 9 finale of Vanderpump Rules airs on Jan. 18 at 9 p.m. EST on Bravo.