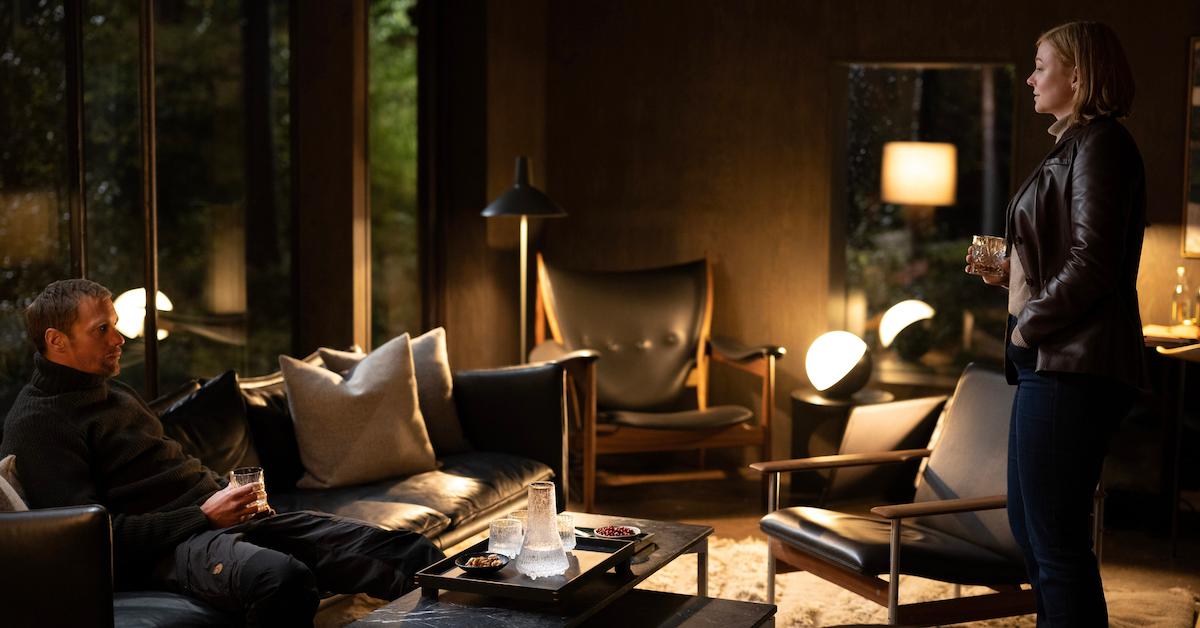 Shiv's Drinking Is Raising Eyebrows Among 'Succession' Fans
Did Shiv get an abortion in 'Succession'? She's seen drinking throughout Season 4, Episode 5, so fans are wondering if she's still pregnant.
Spoiler alert: This article contains spoilers for Succession Season 4, Episode 5.
The Roy family is nearing its denouement as Succession Season 4 passes its halfway point. In Episode 4, we learned that Shiv (Sarah Snook) was pregnant, but now in Episode 5, Shiv goes to Norway with her family to secure the GoJo deal. While there, she's encouraged to drink and partake in drugs, and we can't help but wonder if she got an abortion.
Article continues below advertisement
As far as we know, Shiv still hasn't told anyone about her pregnancy, not even her husband, Tom (Matthew Macfayden). And between the stress of her father's death, closing the GoJo deal, and the strain on her marriage, we wouldn't blame her for wanting an abortion. So did she get one, and if not, how is she drinking?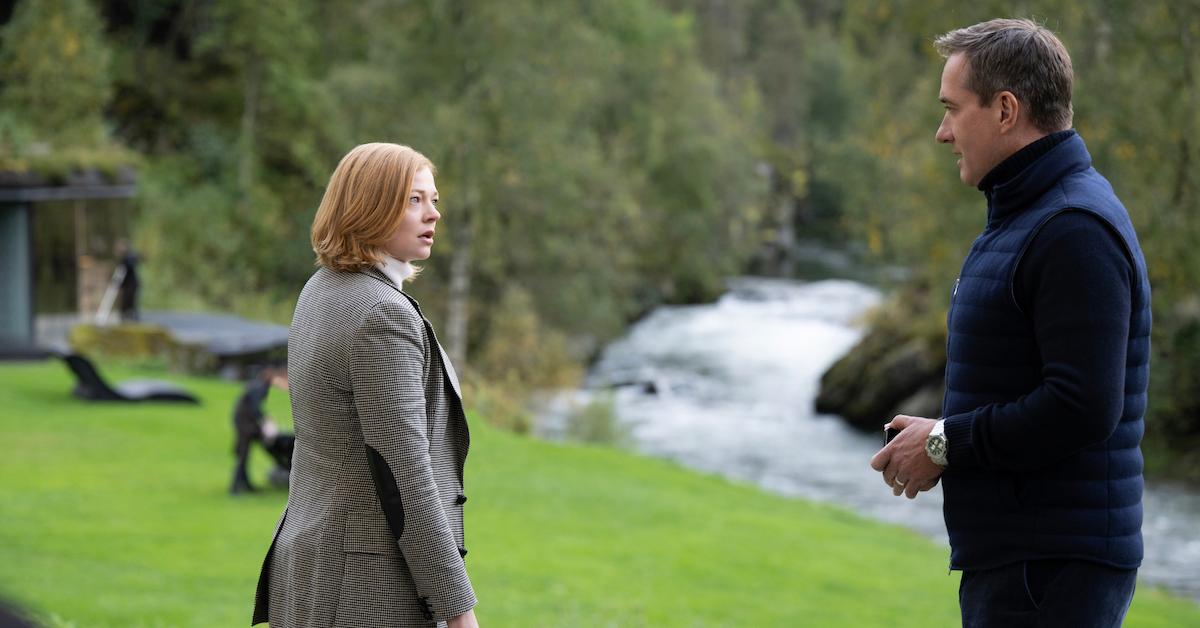 Article continues below advertisement
Did Shiv get an abortion? She is seen drinking throughout 'Succession' Season 4, Episode 5.
Throughout Episode 5, Shiv wants to prove she can keep up with her brothers when they close the deal with Lukas Matsson (Alexander Skarsgård). Turning down alcohol would raise questions from within her family, but it could also raise questions among the business sharks. So when Shiv finds Matsson confiding in her over whiskey and cocaine, we can't help but be concerned for Shiv's fetus.
Shiv herself holds a glass of whiskey, and Matsson even passes his vial of cocaine to Shiv for a bump. First, Shiv asks Greg to get her a coffee. Then, she's seen holding a partly drunk pint of beer. At another point, Shiv even seems to take a sip of the whiskey, although from what we can tell, she slyly avoids doing a bump of the cocaine. Later in the episode, Shiv seems to take a sip of champagne when the Roy siblings celebrate Matsson's offer.
Article continues below advertisement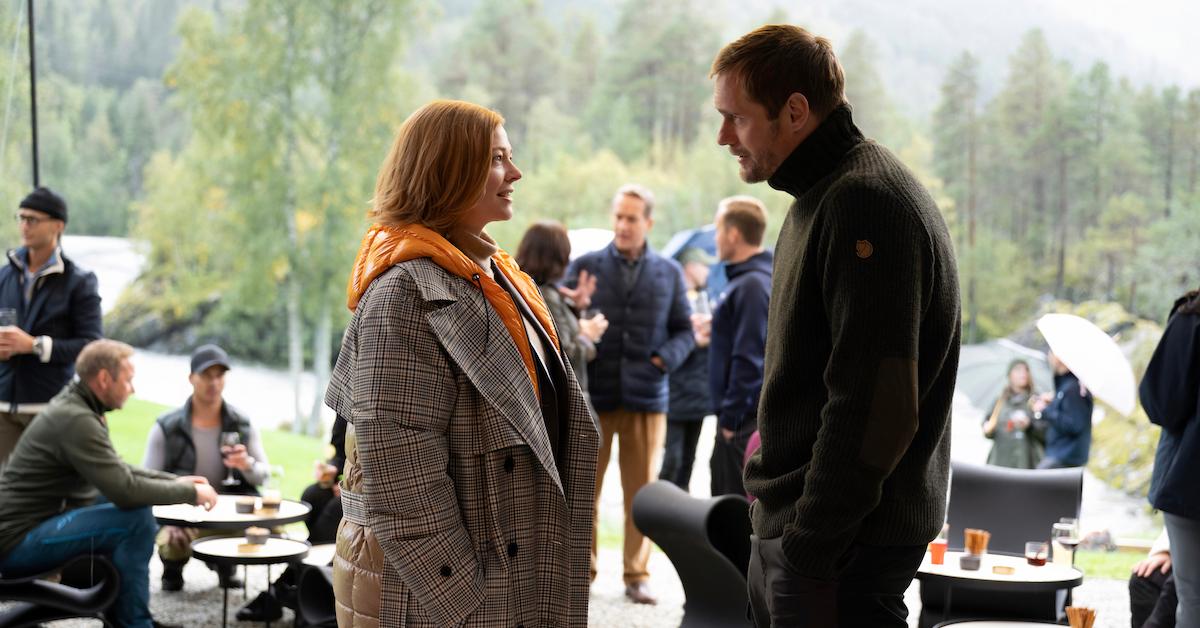 We don't want to jump to conclusions, but we can't help but wonder that at some point between the beginning of Episode 4 and Episode 5, Shiv secretly got an abortion. We learned in Episode 4 that Shiv was 20 weeks pregnant, which would be a late-stage abortion, but still legal in New York. However, we imagine that Shiv would be out of commission for at least a day or two, so we probably would have known.
Article continues below advertisement
On the other hand, we're all aware that caffeine, alcohol, and cocaine are advised against during pregnancy. And we bet that Shiv would want her future spawn to be as healthy as possible so she wouldn't risk the fetus's health. Our best guess is that Shiv is following pregnancy guidelines as best as possible; studies have shown that low-level amounts of drinking aren't harmful to the fetus, and the same goes for caffeine.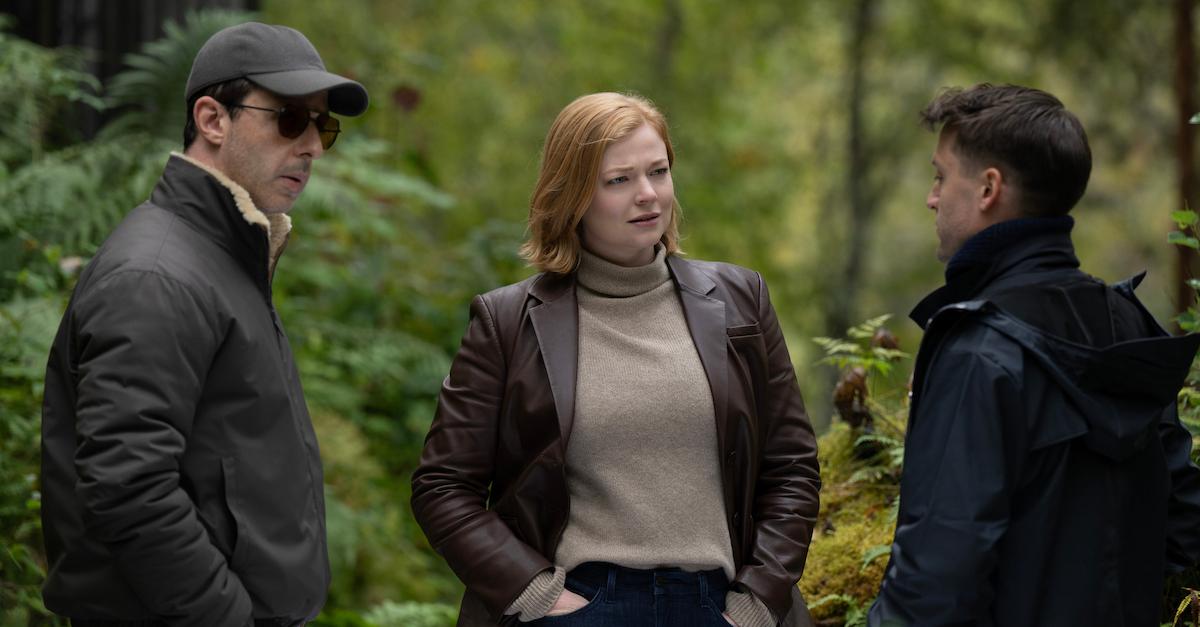 Article continues below advertisement
Another alternative could be that Shiv is just pretending to sip her drinks and not actually swallowing the alcohol. Whatever the solution to Shiv's drinks may be, it seems unlikely that she got an abortion. Considering the timeline and the introduction to Shiv's pregnancy in the prior episode, we doubt she would do something about it off-screen.
Regardless, we're all eagerly awaiting the moment when everyone learns there will be another Roy in the mix.
New episodes of Succession air every Sunday at 9 p.m. EST on HBO.