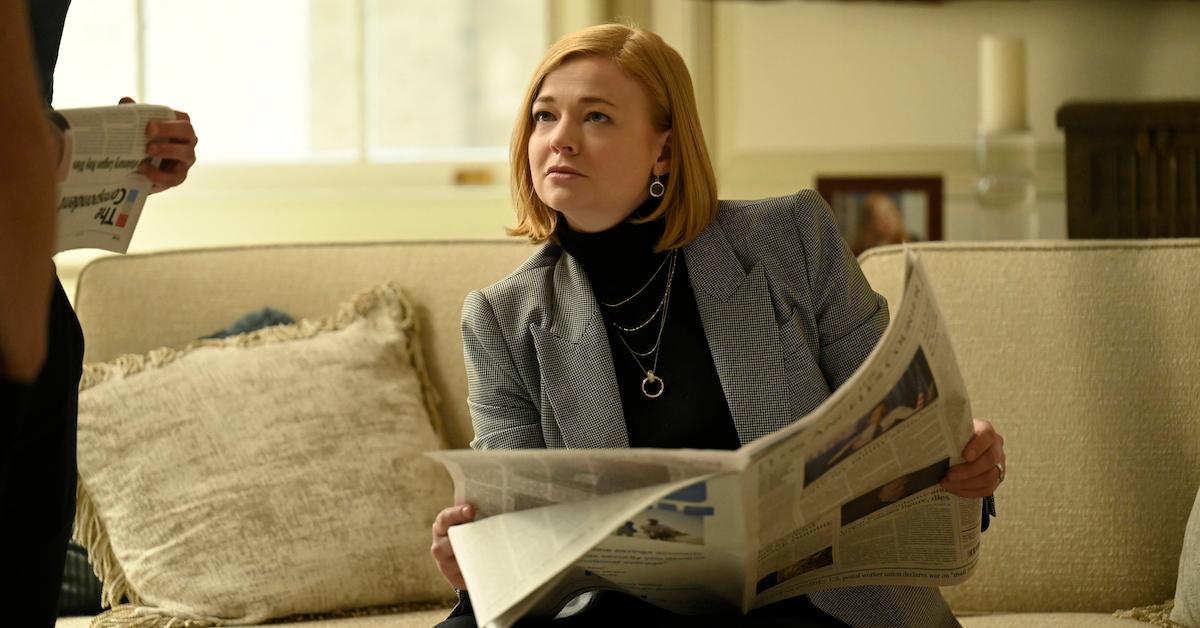 We Finally Learn the Truth About the Shiv Pregnancy Rumors in 'Succession'
Is Shiv pregnant in 'Succession'? She has a phone call about her amniocentesis in the opening moments of 'Succession' Season 4, Episode 4.
Spoiler alert: This article contains spoilers for Succession Season 4, Episode 4.
Season 4 of Succession is full of bombshells, and after the shocking death of Logan Roy (Brian Cox) in Episode 3, we didn't expect another so quickly. But in the opening moments of Episode 4, it's hinted that Shiv (Sarah Snook) is pregnant. She gets a phone call about the results of her amniocentesis journey and looks noticeably distraught after the call.
Article continues below advertisement
Right off the bat, we can't help but wonder if Shiv is not only pregnant but also if she's having the baby. And if so, are both Shiv and the baby healthy? There's much to uncover (just moments into the episode!), so we're here to break it down.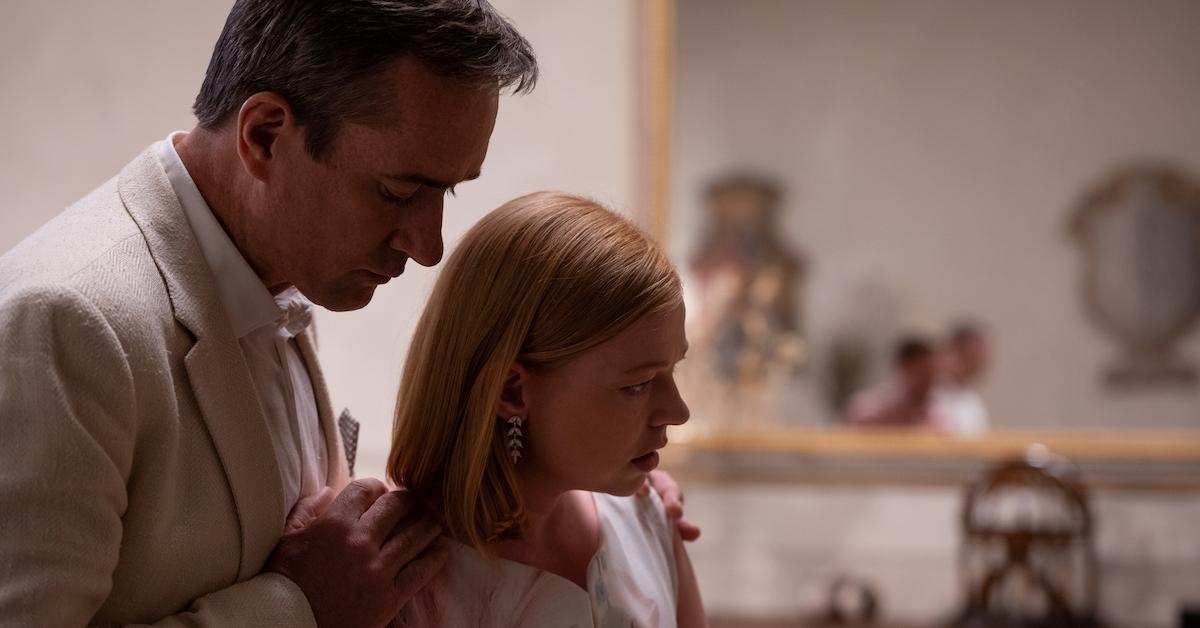 Article continues below advertisement
Shiv is definitely pregnant in 'Succession' proving the fan rumors true.
In the final episodes of Season 3, Shiv and Tom (Matthew Macfayden) discuss having a baby. It's hinted that they try at least a few times to get pregnant, although nothing seems to come to fruition. That is, until the last moments of the Season 3 finale, when Shiv realizes that Tom betrayed her and her siblings to pledge his loyalty to Logan. When she puts the pieces together, Shiv puts her hand on her stomach, sparking fan rumors that she's pregnant.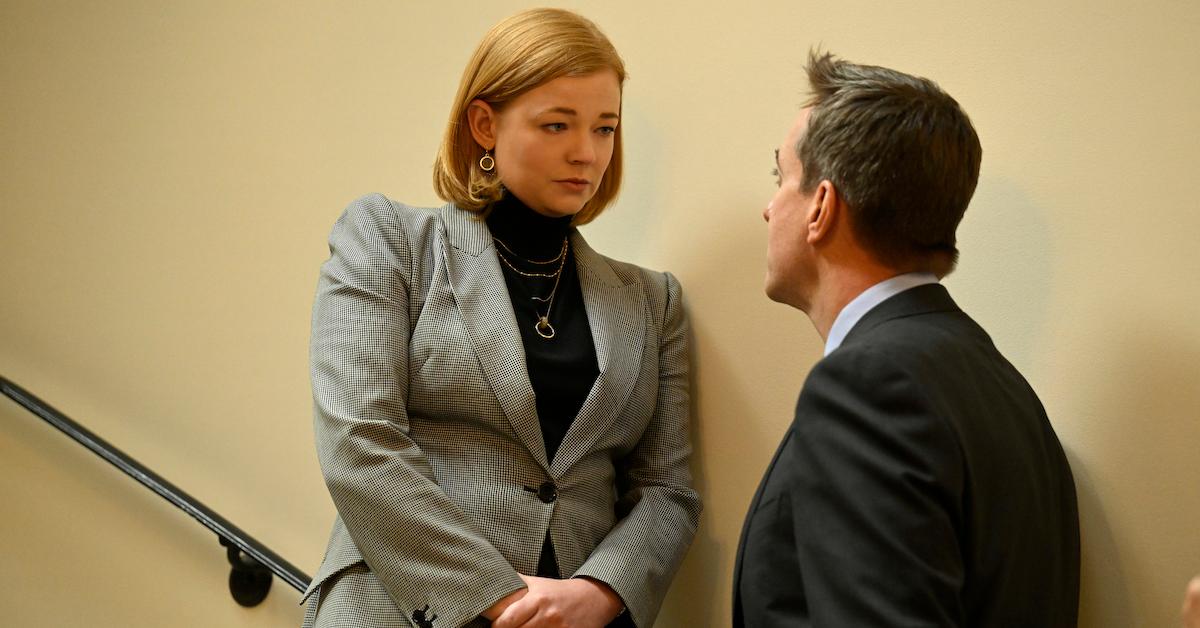 Article continues below advertisement
Season 4 picks up a few months after Season 3, and because Shiv is still without a baby bump, many fans decided to drop the rumor that she's pregnant. But it regained fuel after Shiv orders a non-alcoholic drink at karaoke before Connor's wedding. Add her extra emotionality during her father's death and various sick days, and the picture of Shiv's pregnancy becomes clearer.
Article continues below advertisement
By Episode 4, we learn the truth. Shiv is definitely pregnant. She picks up a phone call in the episode's cold open from Dr. Hasford. "I won't draw it out," the doctor says. "It's a good result. The journey we went on with the amniocentesis after what the blood test showed us—everything looks healthy."
It may be unclear to some of us what Dr. Hasford is referring to, but then she says, "Well, in terms of all the results I have for you, there is nothing I think we should be concerned about. So, Dezina will reach out to make an appointment for your 20-week scan." It's now unmistakable that Shiv is, in fact, pregnant.
Article continues below advertisement
What is amniocentesis? Should we be concerned for Shiv?
Amniocentesis, often referred to as "amnio" for short, is a type of prenatal test to see if the baby has any health conditions, such as a cleft lip or spina bifida. It also tests for genetic and chromosomal conditions, for example, cystic fibrosis or Down syndrome. Pregnant women often get an amniocentesis test only after an abnormal screening test, which means that Shiv likely went through that process.
Article continues below advertisement
However, unlike many women at this stage of pregnancy, Shiv still hasn't told anyone, which means she went on that journey alone. Aside from trying to continue the Roy family legacy and assert her authority, Shiv has been grappling with her separation from Tom and now her father's death. Add in her pregnancy, and Season 4 is already a recipe for disaster for Shiv.
How long will she be able to keep this a secret? Typically by 20 weeks, the baby is the size of a banana, and Shiv will start showing soon. She'll need to tell Tom, which will likely complicate the terms of their already fraught divorce, along with her siblings. It's also even more tragic that she never told her father that he had another grandchild on the way before he passed.
Tune in Sunday at 9 p.m. EST on HBO to see how Shiv's Succession story shakes out.