'Jersey Shore' Fans Are Worried Snooki and Jionni's Marriage Is Over
Trouble in paradise?
On August 7, Jionni Lavelle — the husband of Nicole "Snooki" Polizzi — took to social media to share a cryptic post that left fans worried the two split. The Instagram story, which is no longer available to view, featured a black screen with the message, "You're all alone with no one and nothing to turn to ... What [are] you going to do? It's now or never!"
Article continues below advertisement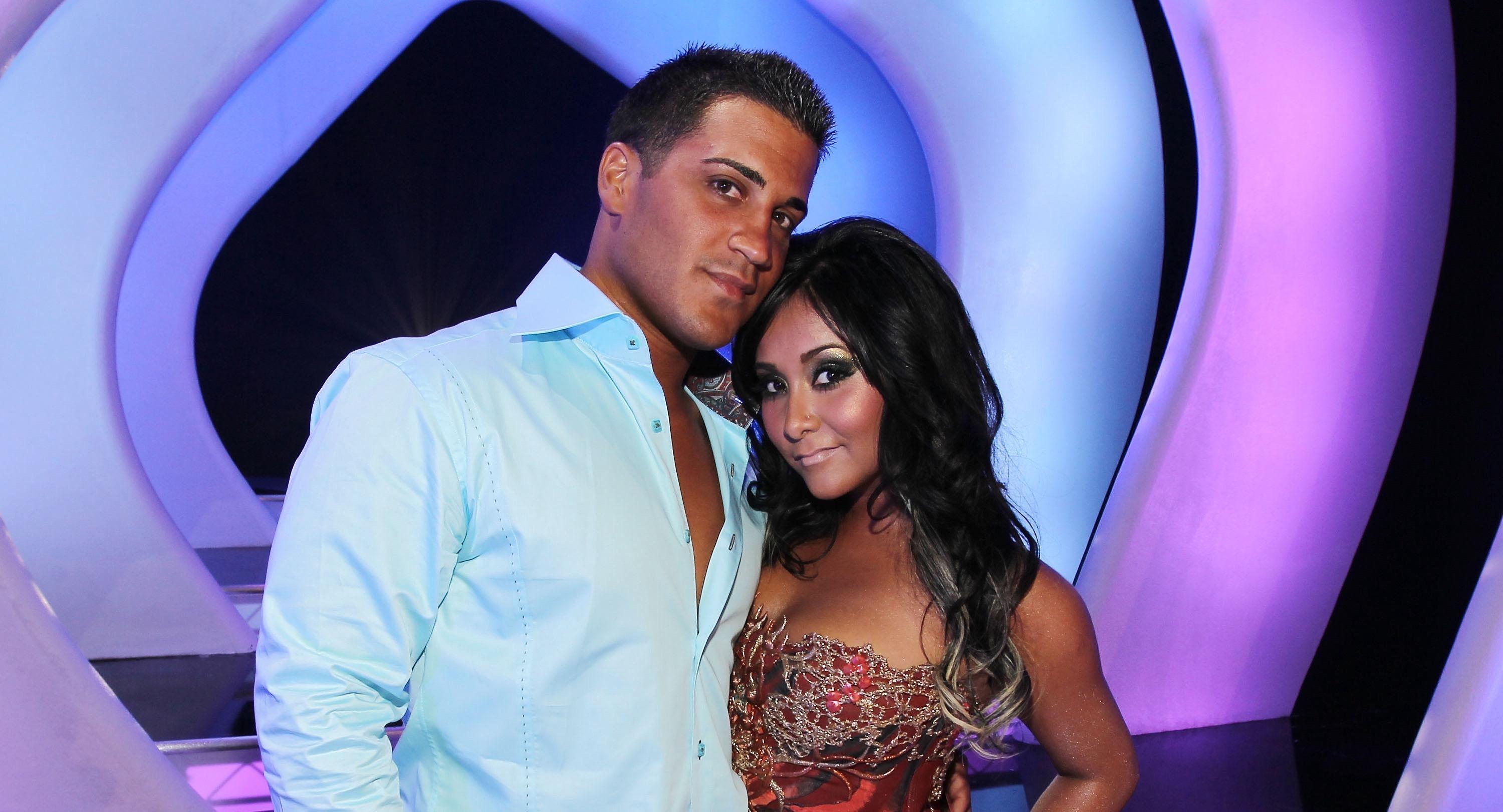 Article continues below advertisement
So, did Snooki and Jionni break up?
As of today's date, neither Snooki nor Jionni have addressed the cryptic Instagram story; however, many Jersey Shore fans and Redditors suspect a divorce announcement might be on the way.
"Gonna take a wild guess and say this is about Nicole and that their marriage is on the rocks," one fan shared on Reddit. "Nicole is the only one who hasn't talked much at all about Jionni since after Snooki and JWoww. I know that he's private and doesn't want to be on the show the way Laurens and the other spouses like to be, but this literally does not shock me at all."
Article continues below advertisement
Another commented that they didn't think Snooki and Jionni were ever happy together.
"The Italy season showed they wanted different things and were different people. Then Nicole got pregnant, and being traditional, I guess she wanted to get married, have the big white wedding and dream family life. But she never seems truly happy to me in herself, it's all about the kids. When they get a little older, I think she'll leave Jionni."
Article continues below advertisement
Of course, fans could be reading into Jionni's post too much. As a matter of fact, the couple and their three adorable children recently spent time together by the Jersey Shore for some much needed family time. So, it doesn't seem like Snooki and Jionni will break up anytime soon, and this isn't the first time we've encountered these rumors.
Rumors swirled when Snooki revealed she and Jionni sleep in separate beds.
During a 2022 episode of the We Are Family podcast, Snooki revealed that she and Jionni sleep in separate beds. Wait, what?! The 34-year-old reality star stated that she shares a bed with her daughter, and Jionni shares one with their eldest son, Lorenzo.
Article continues below advertisement
"The hard part, I think with having more than one kid in general, is just trying to figure out times and making sure that you're spending a good amount of time with each kid and not just all together. Because I feel like that's important for every kid."
She continued, "And then my husband sleeps with my son, and the baby just sleeps in the crib ... so, I'm with my daughter a lot from sleeping, and then also I take her to cheer and then my son Lorenzo does soccer. I try and go there too, but it's the same time as Giovanna's practice and then they're in school and all of that."
Catch new episodes of Jersey Shore: Family Vacation on Thursdays at 8 p.m. EST on MTV.