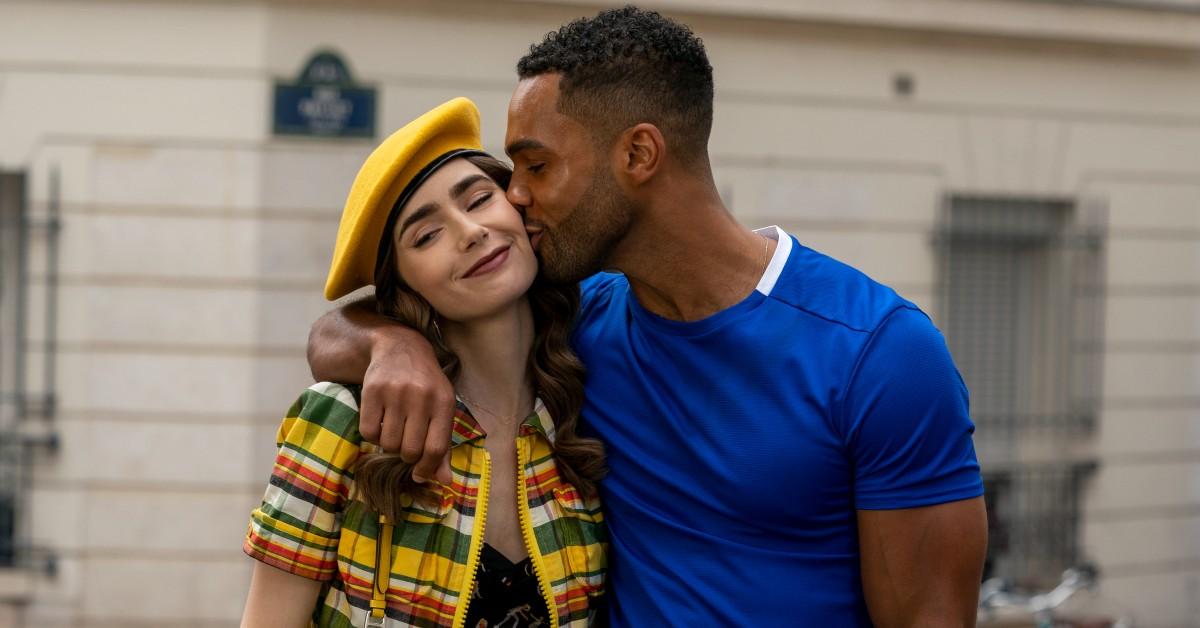 Emily's New Beau Actually Doesn't Like France That Much in 'Emily in Paris' Season 2
Spoiler alert: The following article contains spoilers for Seasons 1 and 2 of Emily in Paris.
Watch out France! Emily Cooper (Lily Collins) has a new English beau in town. Season 2 of Emily in Paris ups the ante in terms of Emily's romantic entanglements and drama. One of the aforementioned romantic entanglements arrives in Emily's French class in the form of Alfie (Lucien Laviscount).
Article continues below advertisement
Alfie the Englishman is also in Paris on business, hence why he's taking the same French class as Emily. Does Alfie successfully manage to get Emily's mind off of Gabriel (Lucas Bravo) for good? Keep reading to find out!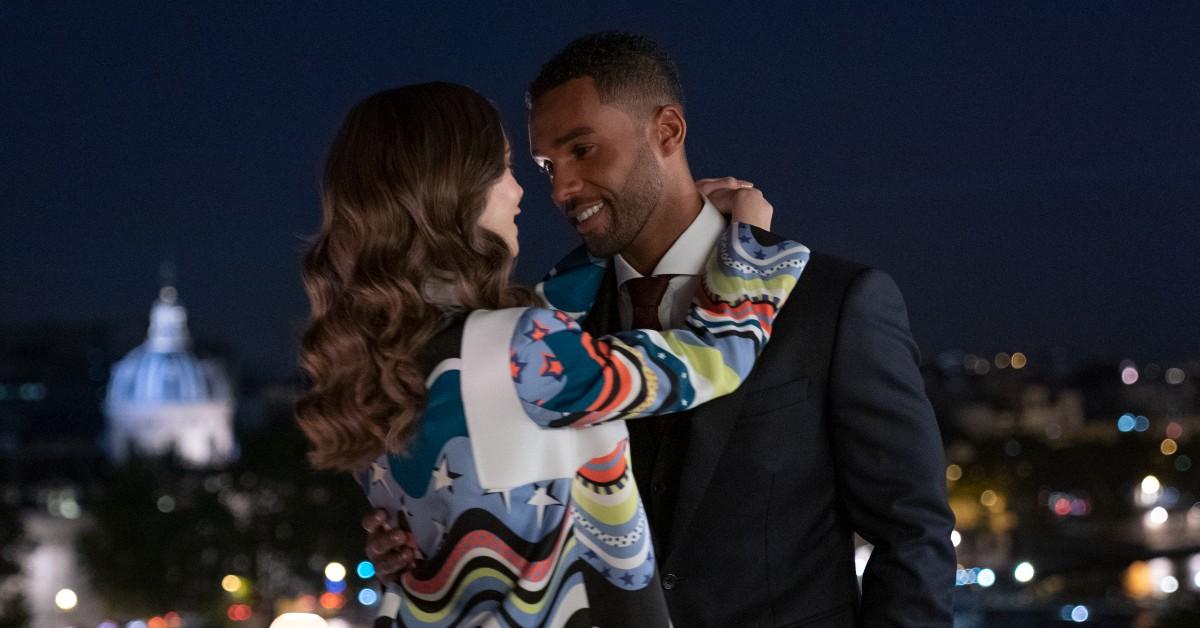 Article continues below advertisement
Do Emily and Alfie end up together?
Well, this is Emily in Paris, so the answer is sort of. Alfie and Emily don't exactly hit it off right away. (The pair are a classic example of the enemies-to-lovers storytelling trope!)
It's not that Alfie hates Emily per se, but he definitely looks down on her in their first meeting. Emily is understandably insulted that her English classmate assumes that she doesn't know how to have fun. To be fair, Alfie also hates taking French, so it's not just Emily he insults.
Article continues below advertisement
Naturally, Emily's determination to prove the sarcastic Alfie wrong about her lack of ability to have fun evolves into a hot romance. Well, technically an air-conditioned romance. Emily goes over to Alfie's apartment because it has A/C and they end up sleeping together.
Emily does start dating Alfie, and needless to say, the pair are the two cutest expats in Paris. Alfie eventually reveals that he stayed in Paris longer than he was supposed to in order to spend more time with Emily.
Article continues below advertisement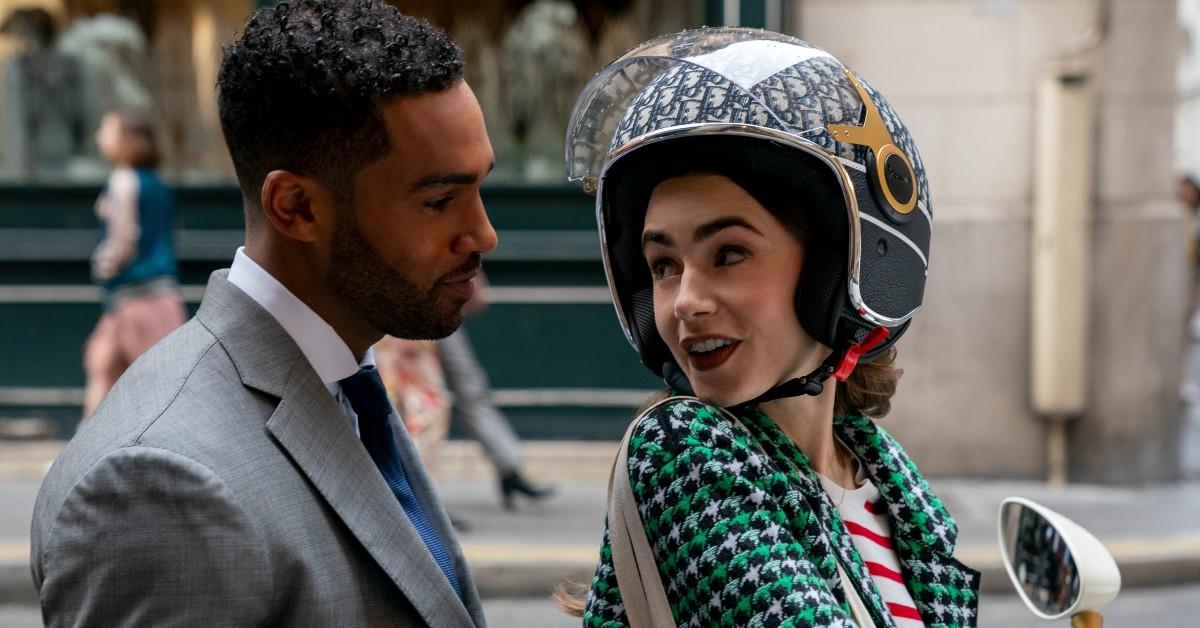 Alfie tells Emily that he wants to continue dating her and even comes up with ways they can make it work long-distance. Of course, Emily nearly self-sabotages her relationship with Alfie by going to Gabriel's apartment to confess that she's still in love with him.
Thankfully Gabriel never hears Emily's confession. Camille tells Emily that she's back together with Gabriel and that he asked her to move in with him.
Article continues below advertisement
So Emily is technically still with Alfie at the end of Season 2. However, will Alfie discover the truth about Emily's unrequited love for Gabriel? Netflix hasn't renewed Emily in Paris for a third season yet, but we'd love to see more of Alfie!
Article continues below advertisement
Who is the actor behind Alfie? Meet Lucien Laviscount.
Lucien Laviscount is a 29-year-old British actor with multiple TV roles under his belt. He appeared in 34 episodes of the popular British television series Coronation Street. Lucien has also had roles in shows like Shameless, Supernatural, Scream Queens, Katy Keene, and more.
The British actor told Elle that he was a fan of Emily in Paris before he was cast as Alfie. When asked where he'd take Emily on a date if Emily was ever in London, Lucien replied, "In London, I'd definitely have to take her for a pizza in Camden. We'd take a little walk up to Primrose Hill.
"We'd watch the sunset and then we go to Mau Mau in Notting Hill, which is this karaoke spot with a live reggae band. And I'd probably sing my heart out to a song I should never sing my heart out to."
Article continues below advertisement
Lucien remained hopeful when asked if he thinks Emily and Alfie's love can survive the distance. "For me personally, I'm just so, so fortunate to be part of Season 2. And if the guys at the top think that Alfie has any more service to give better storylines, I'm there for it.
"But of course I'd love to see their relationship and their friendship grow more."
You can stream Season 2 of Emily in Paris on Netflix.