Is Lily Collins' Love Life Anything Like That of Her 'Emily in Paris' Character?
Is Lily Collins' love life anything like the character she plays in 'Emily in Paris'? Fans are wondering if Lily is married and who her husband is.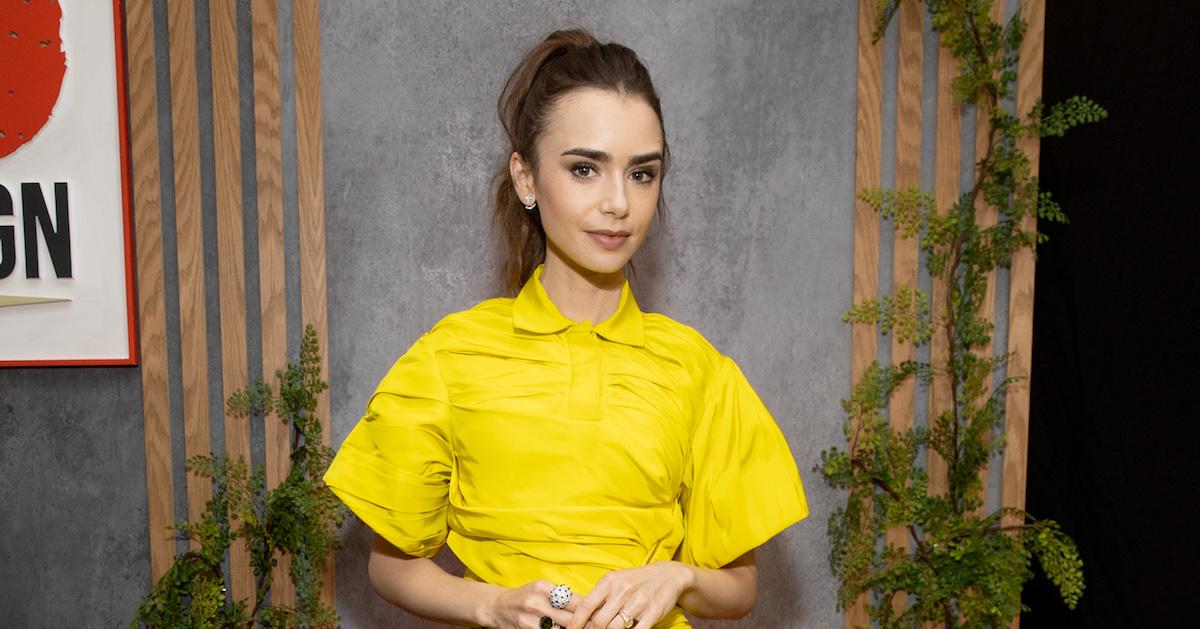 With the second season of Emily in Paris coming to Netflix, it feels like love is totally in the air. The characters on the show are intertwined in some serious romantic drama — but what about the leading lady of the cast?
Article continues below advertisement
Lily Collins plays a titular role in the show, and even though Emily's love life is far from simple, it doesn't mean Lily doesn't have an awesomely romantic situation of her own in real life. Here is what you should know about Lily's new marriage, how long the relationship has lasted, and who she dated before officially tying the knot.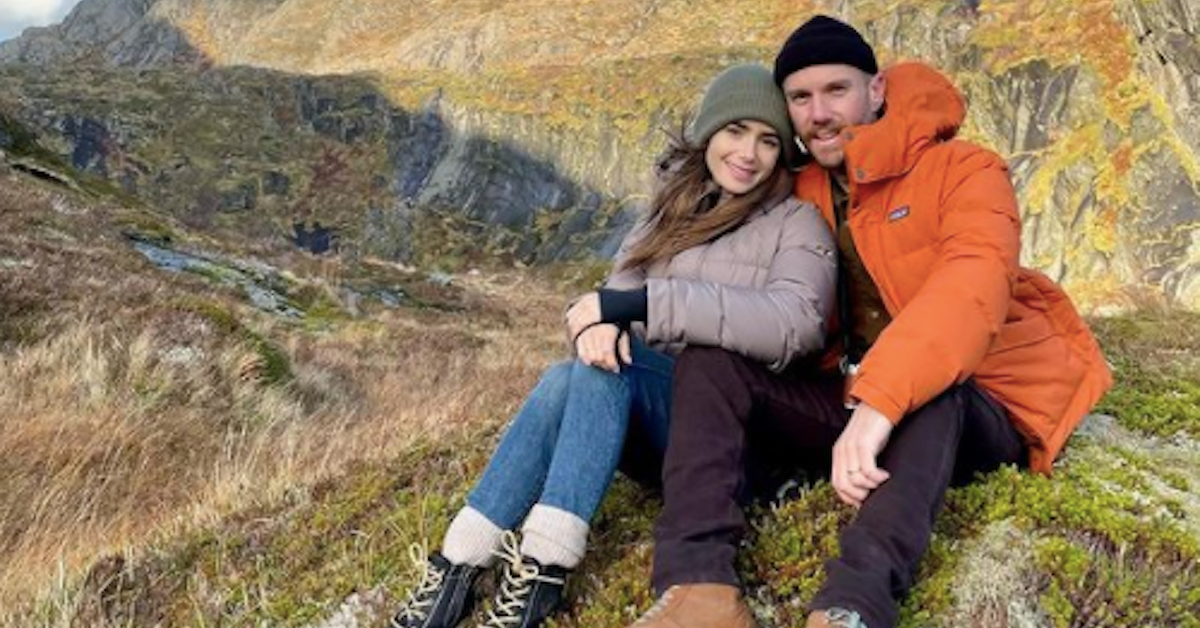 Article continues below advertisement
Who is Lily Collins married to?
Lily is married to writer-director Charlie McDowell and they've been officially wed since Sept. 4, 2021. He popped the question with a beautiful engagement ring in September 2020, not too long after their reported one-year anniversary. Showing each other plenty of affection on social media has been the norm for this couple, who aren't shy about PDA.
Back when they were still engaged, Lily spoke about how excited she was to Extra, telling the outlet in November 2020: "I think we're just, you know, totally soaking in being engaged and still celebrating with people that we can, in a way that is safe. Eight months of being together in quarantine has definitely felt like the most incredible way of getting to know someone."
Lily comes from an artistically talented household; her father is Phil Collins, the famous musician.
Article continues below advertisement
It turns out her husband Charlie also comes from a Hollywood household! His parents are the actors Mary Steenburgen and Malcolm McDowell.
While Lily showcases her talent on camera in the various roles she snags, Charlie does his best work behind the scenes as a writer and director. At the young age of 22, Charlie had already created his first-ever comedy short back in 2006 called Bye-Bye Benjamin.
Article continues below advertisement
Another fun fact to know about Charlie is that he absolutely loves his pets. Based on all the affectionate pics he posts of himself cuddling his pooches on Instagram, taking care of his many dogs is one of his top priorities. He also loves to surf whenever he gets the chance. It's obvious that hitting some crazy waves every now and then is definitely his thing!
Lily and Charlie decided to get married secretly at a private ceremony in Colorado's Dunton Hot Springs.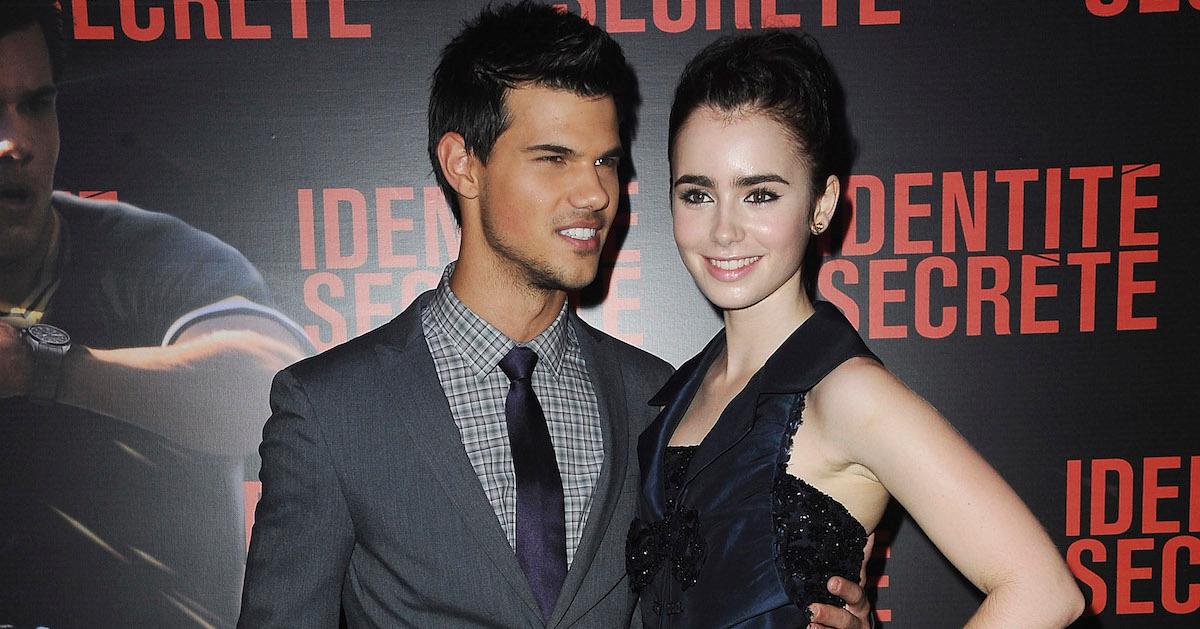 Article continues below advertisement
Who did Lily Collins date before getting married?
One of the most notable relationships Lily was part of before tying the knot with Charlie was her 2010 fling with Taylor Lautner. They filmed the movie Abduction together that year but broke up right before the film's official premiere. Awkward timing!
In 2012, Lily reportedly dated Zac Efron for about three months. They obviously ended on amicable terms because they were later able to star in a Ted Bundy movie called Extremely Wicked, Shockingly Evil, and Vile in 2019.
In 2015, Lily was linked to Chris Evans after they were spotted at a Vanity Fair Oscars party. Whatever they had didn't last long because soon enough, she was dating someone new.
Lily was spotted on a handful of dates with Nick Jonas before he met his wife, Priyanka Chopra.
Everything worked out for Lily, as she's now married to Charlie.