Doctor on TikTok Supports Claims That Showering Daily Is Actually Bad For You
TikTokers and doctor agree that showering isn't actually good for you. Here's how many days a week they recommend that you shower.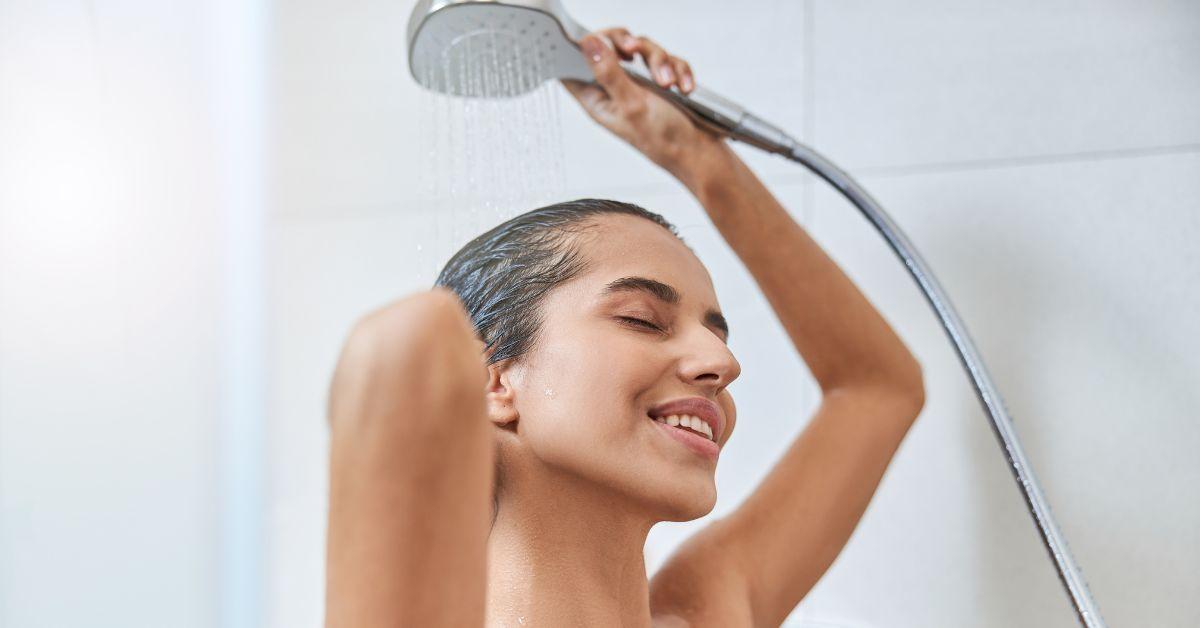 Article continues below advertisement
While our first thought was, "Ew," they may just be on to something. A doctor on TikTok just gave his approval to a video that claims showering is bad for your skin and body.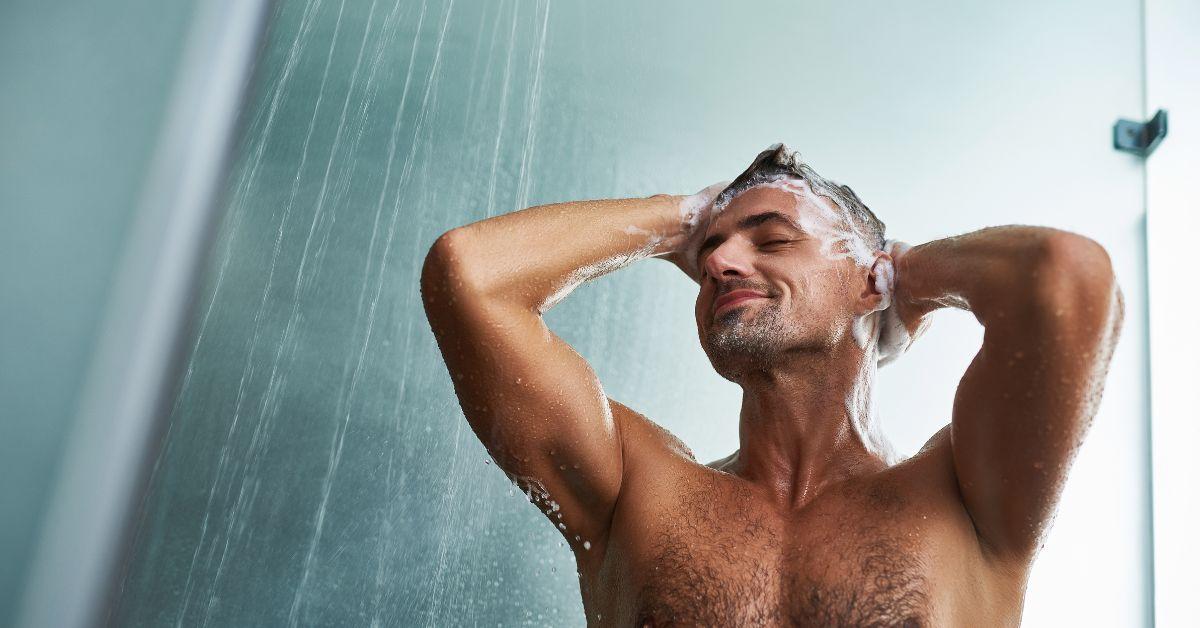 Article continues below advertisement
This doctor agrees with TikTok video claiming you don't have to shower every day.
Dr. Brian Boxer Wachler, MD is a doctor in Beverly Hills. When he's not helping patients IRL, he's creating educational content on TikTok under the handle @brianboxerwachlermd.
Article continues below advertisement
Dr. Walcher often duets videos of miscellaneous creators giving wellness and fitness advice. Using his medical expertise, he then decides if the video is providing accurate information. But instead of just saying true or false, he plays what he calls the cap game.
Basically, no cap is a slang term for "no lie" or "for real." That said, if something is cap, it means it's dishonest and not a trustworthy.
And you bet, he puts an actual cap on his head when the videos aren't backed by science.
Article continues below advertisement
In this latest attempt to stop the spread of misinformation, Dr. Walcher chose to duet video from the TikTok account @JustTheNobodys, which is run by Ryan and Daniel, who host a podcast of the same name.
In this video, Ryan shares with Daniel that showering is actually bad for you.
Article continues below advertisement
"Showering every day actually does more harm to your body than you realize," he says. Ryan continues to explain that showering with hot water removes the good bacteria from your skin that can prevent diseases and infections. Hot water also dries out the skin.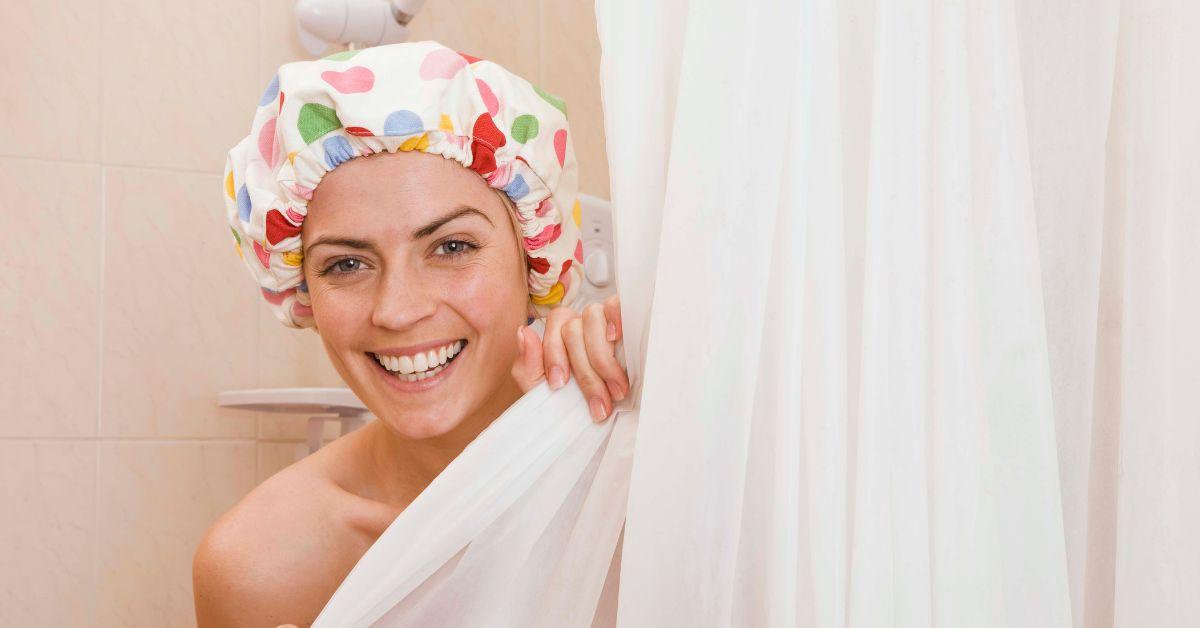 Article continues below advertisement
Ryan also says showering once a day can lead to rashes, allergies, and eczema. He shares that it's recommended to shower once every two to three days.
Throughout the video, Dr. Walcher nods eagerly in agreement. The only piece of information he seemed skeptical about was the claim made about how soap isn't good for the skin.
It came up as Ryan spoke about Dr. George Moncrieff, a doctor who has made headlines for not using soap in the last 20 years because he believes the detergents in soap damage your skin.
Article continues below advertisement
Dr. Walcher didn't completely agree or disagree with this statement. Instead, he noted that it depended on the ingredients in the soap.
In the comment section, the whole showering argument didn't seem to blow anyone's mind that much. Most folks commented that they didn't plan to change up their bathing routine. Others argued that the video mostly discussed hot showers and didn't mention anything negative about cold showers.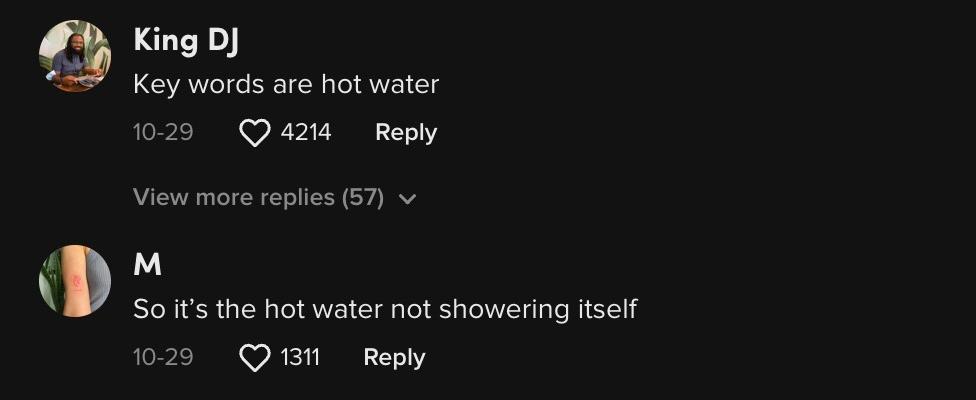 Article continues below advertisement
Others suggested ways one could replenish their skin from the negative effects of showering daily.

All in all, it seemed that most folks cared more about feeling clean rather than protecting their body. I guess that's a good thing for our noses, but is it for our wellbeing?