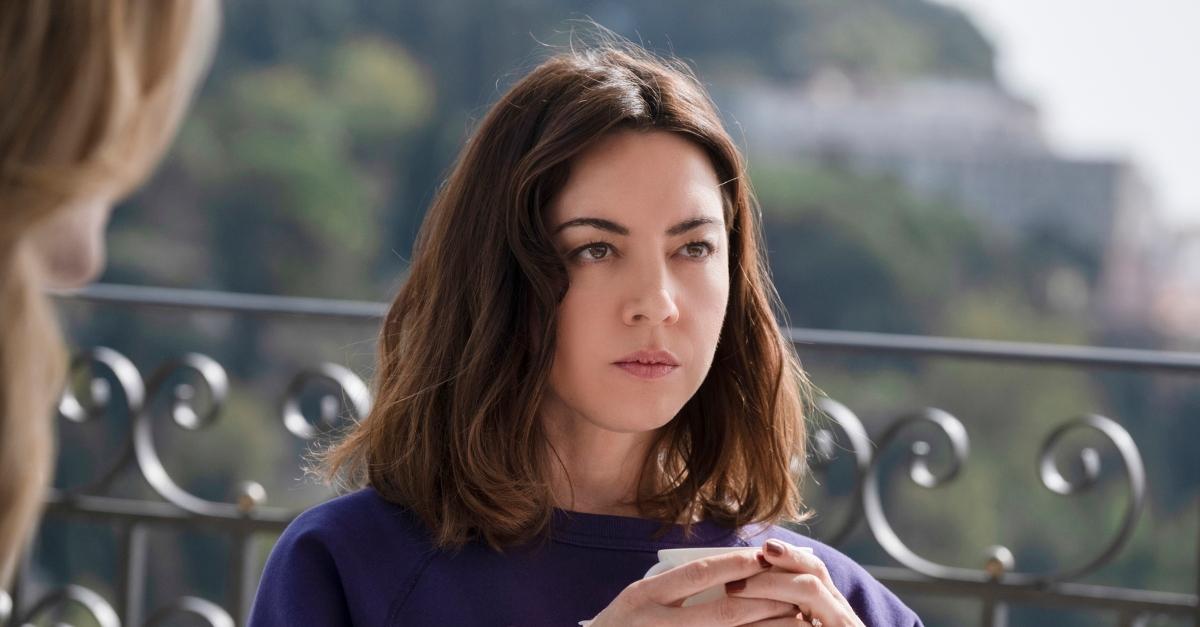 Aubrey Plaza Swears It's Not Her Fault That She Doesn't Speak Spanish
Aubrey Plaza is having a moment. OK, she's never not been having a moment since she first rose to fame on Parks and Recreation in 2009, but she's definitely front and center right now with the shocking season finale of White Lotus. (We promise this is not a spoiler. She doesn't die... or does she?)
Article continues below advertisement
One pretty well-known fact about Aubrey is that she's part of the Latinx community, with her father being from Puerto Rico. With her movie Emily the Criminal currently in the Top 10 on Netflix, fans are wondering if Aubrey Plaza actually speaks Spanish. Let's find out!
Does Aubrey Plaza speak Spanish? Fans wonder if her ethnicity has had an impact.
Fans have been wondering if Aubrey speaks Spanish in real life ever since she spoke the language on an episode of Parks and Rec. People had some thoughts about her accent and wondered if, despite the fact that her father is Puerto Rican, she even knows Spanish at all.
Aubrey actually cleared this up in an Interview with the Los Angeles Times en Espańol.
Article continues below advertisement
In this 2020 interview, Aubrey (sort of) blames her father and grandfather for the reason that she doesn't speak Spanish. She explains:
"My abuelo, he did not want his kids to speak Spanish in Philadelphia... He wanted them to speak English. He was very strict about it and so my dad... he never learned well enough to teach me. But it's my own fault. I'm an adult and I need to learn it. But I can understand it. My family speaks Spanish, they'll speak to me but I'll respond in English because I'm just not very confident."
Aubrey has admitted in other interviews that she was working on her Spanish, and it appears that her work has paid off! Aubrey speaks Spanish in Emily the Criminal and it was reviewed as "crystal clear" by the website Latino Rebels.
Article continues below advertisement
Despite Aubrey not feeling confident with the Spanish language, she is very proud of her Puerto Rican heritage. After Hurricane Maria devastated the island, Aubrey took to her Instagram multiple times to raise awareness and donations for the cause.
"ATENCIÓN... We are Puerto Rican, so it means a lot to us and our family that we go AS HARD AS POSSIBLE to crush this fundraiser," she wrote in October 2017. "All donations will be given to UNICEF USA specifically for Puerto Rico. I'm personally pledging to run, which will be a total disaster!...".
Aubrey also was out there running panels and trying to get the Latinx vote for President Biden during his presidential run in 2020. In an Instagram post that August, she wrote, "Join me today for a talk on Biden's commitment and vision for the Latino community. I'll be discussing his policy with some badass Leslie Knope-approved women..." (Well played with the Leslie Knope reference.)
Aubrey has also talked about portraying Latina characters. On the podcast Highly Relevant, Aubrey said:
"In my own way, I try to portray Hispanic characters that aren't the stereotypes because I think that's one thing that we're really up against, especially Latina women. There's such a stereotype there, and there are so many different kinds of Hispanic women and people that we just don't even see. We are not represented on film or on television, it's just the same kind of archetypes over and over again."
As always, representation is important. Thank you for being visible and vocal, Aubrey.
Make sure to catch Aubrey in Emily the Criminal streaming on Netflix, and White Lotus, streaming on HBOMax.