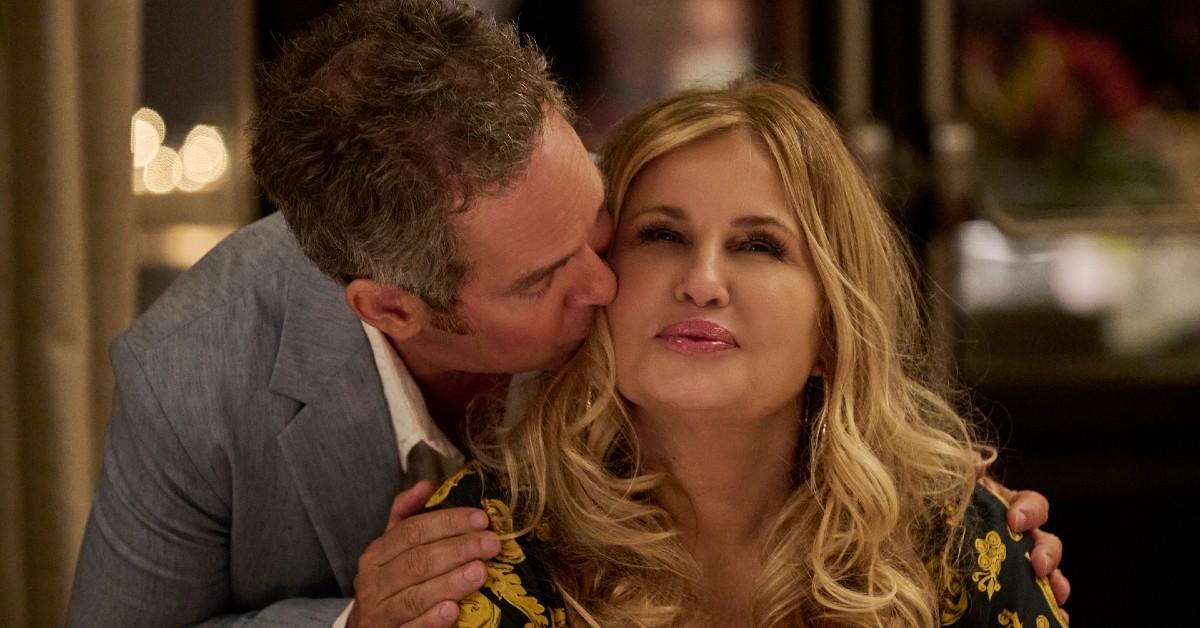 Wee-Hee! A Hilarious List of 'White Lotus' Season 2 Memes to Kick off Your Week
Spoiler alert: This article contains spoilers for The White Lotus Season 2.
From (totally iconic) scamming hookers to gay men conspiring to kill Jennifer Coolidge (The Watcher), The White Lotus Season 2 left us feeling satisfied.
Following the often-grim adventures of a group of guests and employees staying at the five-star White Lotus resort — this time in Sicily — Mike White's hit anthology seriesThe White Lotus notoriously ends in murder. Literal killing aside, the Emmy-winning satire's comedic undertones are killer.
Article continues below advertisement
Given this, Season 2 has spawned an abundance of god-tier memes, and we've compiled a list of the best ones.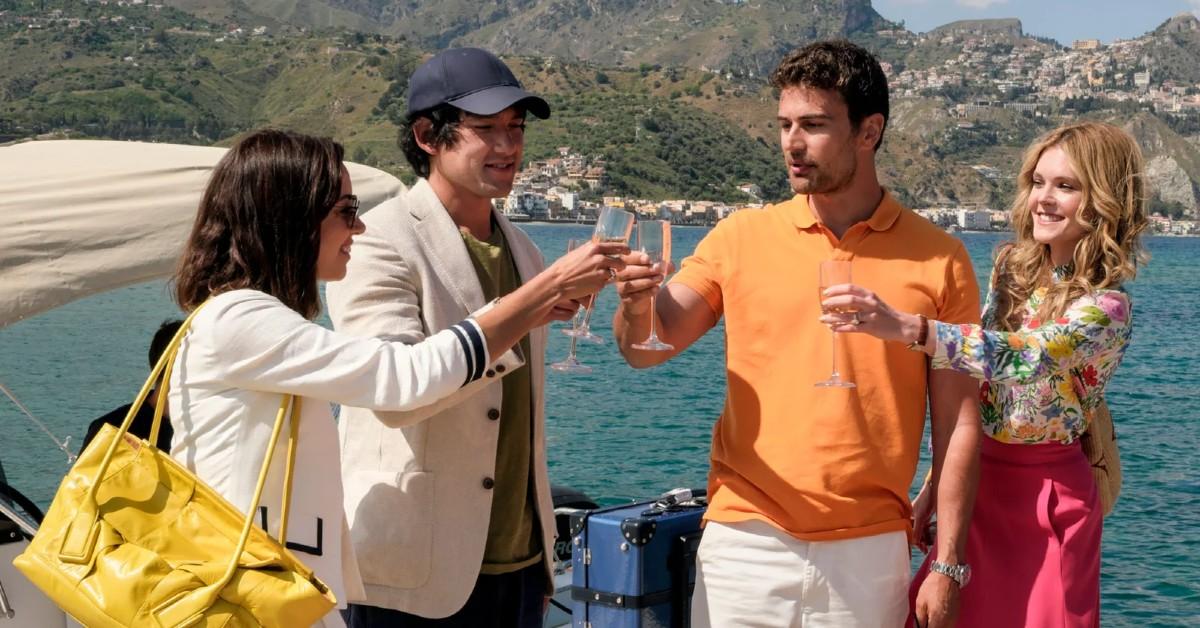 It's always a hell of a ride.
Though most White Lotus guests and employees make it out alive (the key word being "most"), it's only by the skin of their teeth. Season 3 can't come soon enough.
Article continues below advertisement
"Peppa Pig." - Valentina
Something about a crying Jennifer Coolidge holding a gun is worthy of an Emmy. Blend that with uptight hotel manager Valentina (Sabrina Impacciatore) saying that she looks like Peppa Pig (and not Monica Vitti) and you've got yourself a superior meme.
Article continues below advertisement
Mia and Lucia are what dreams are made of.
Italian sex workers Mia and Lucia ending up on top — with 50,000 euros, might we add — is everything we needed from the Season 2 finale. It's just as beautiful as Lizzie and Isabella's journey in The Lizzie McGuire Movie.
As for who the Paolo of The White Lotus is? All of the men. All of the men are Paolo.
Article continues below advertisement
Justice for Tanya.
Sadly, our queen Tanya did not make it out of the finale alive. Rest in peace to our almost-final girl.
Article continues below advertisement
Jennifer Coolidge should be armed in all of her roles moving forward.
A rich gal's got to protect herself! Naturally, Alyssa Edwards preparing for her role as sharpshooter Annie Oakley on RuPaul's Drag Race All Stars is a perfect representation of Tanya defending herself from those murderous gay men she met in Sicily.
Article continues below advertisement
Another 'RuPaul's Drag Race' x 'White Lotus' meme for you.
Even though the erratic Tanya managed to kill off most of her murderous new pals, jumping off the yacht in heels proved to be fatal. Perhaps she shouldn't have jumped from there.
Article continues below advertisement
Gay men plotting to kill Jennifer Coolidge is somehow homophobic.
Moving forward, maybe it's not a good idea to marry someone you hardly know when you have half a billion dollars to your name. Poor Tanya.
Article continues below advertisement
Portia's sense of style is a sensitive topic in 'The White Lotus' fandom.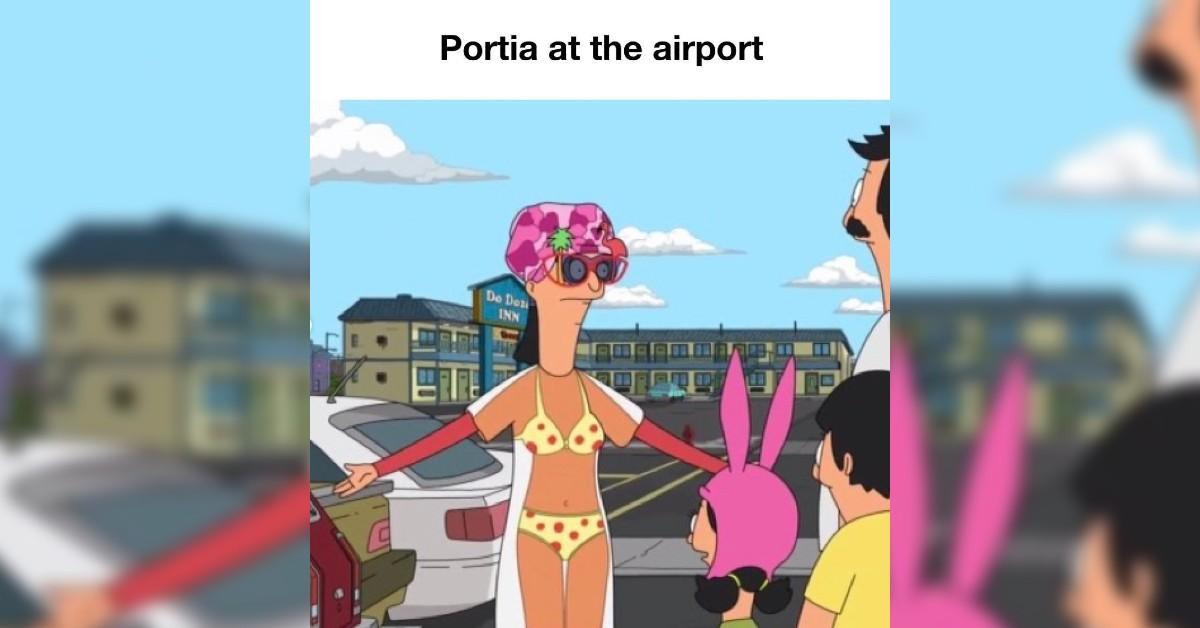 Love it or hate it, you have to admit that Portia's (Haley Lu Richardson) fashion choices are, well, eccentric. She looks like she just popped out of a Brooklyn-based maximalist blogger's TikTok video. After all, more is more!
Seasons 1 and 2 of The White Lotus are currently streaming on HBO Max.