'The White Lotus' Season 2 Features Loads of Infidelity — Did Ethan Sleep With Daphne?
Though many questions were answered during 'The White Lotus' Season 2 finale, fans want to know, did Ethan sleep with Daphne?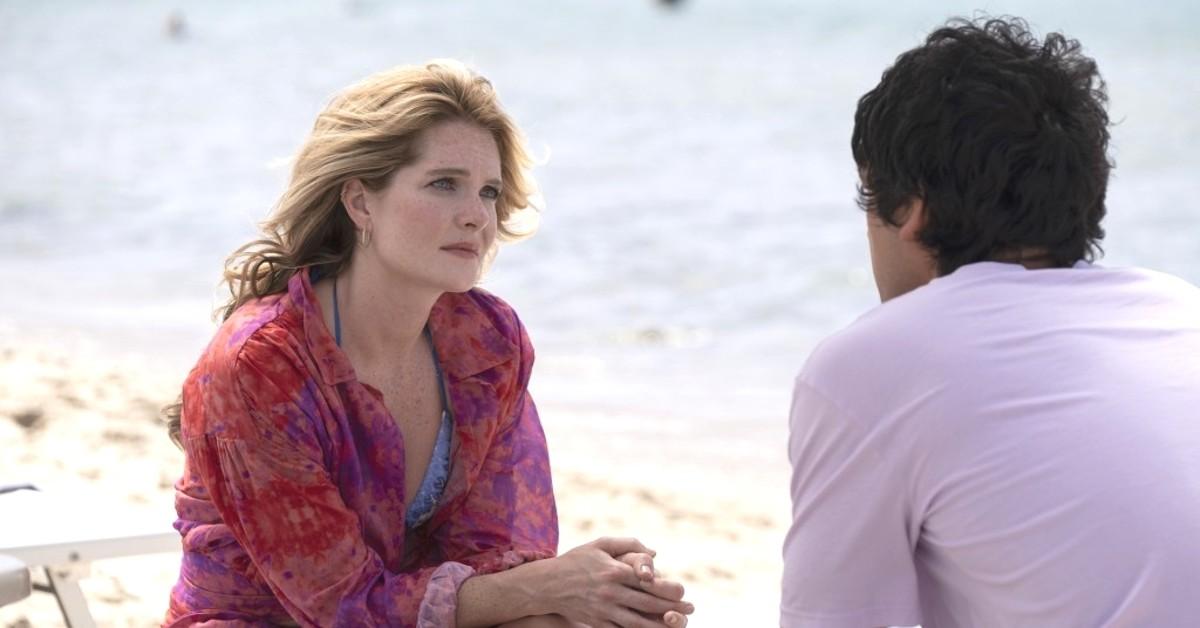 Spoiler alert: This articles contains spoilers for the Season 2 finale of The White Lotus.
It's not an exaggeration to say that The White Lotus Season 2 finale gave us everything. It gave us love, sex, scandal, murder (via Jennifer Coolidge with a gun), and, of course, scamming sex workers (who we were all rooting for). You can say it was to die for.
Article continues below advertisement
For those living under a pop culture rock, Mike White's anthology series The White Lotus follows the trials and tribulations of eccentric guests and employees at the idyllic five-star White Lotus resort in Sicily.
Naturally, over one life-changing week, walls come down, relationships are tested, and truths are revealed, especially when it comes to vacationing couples Daphne (Meghann Fahy) and Cameron (Theo James), and Harper (Aubrey Plaza) and Ethan (Will Sharpe).
More specifically, infidelity is a theme among these frenemies, and fans need to know one thing: Did Ethan sleep with his college buddy's wife, Daphne? Let's get into it.
Article continues below advertisement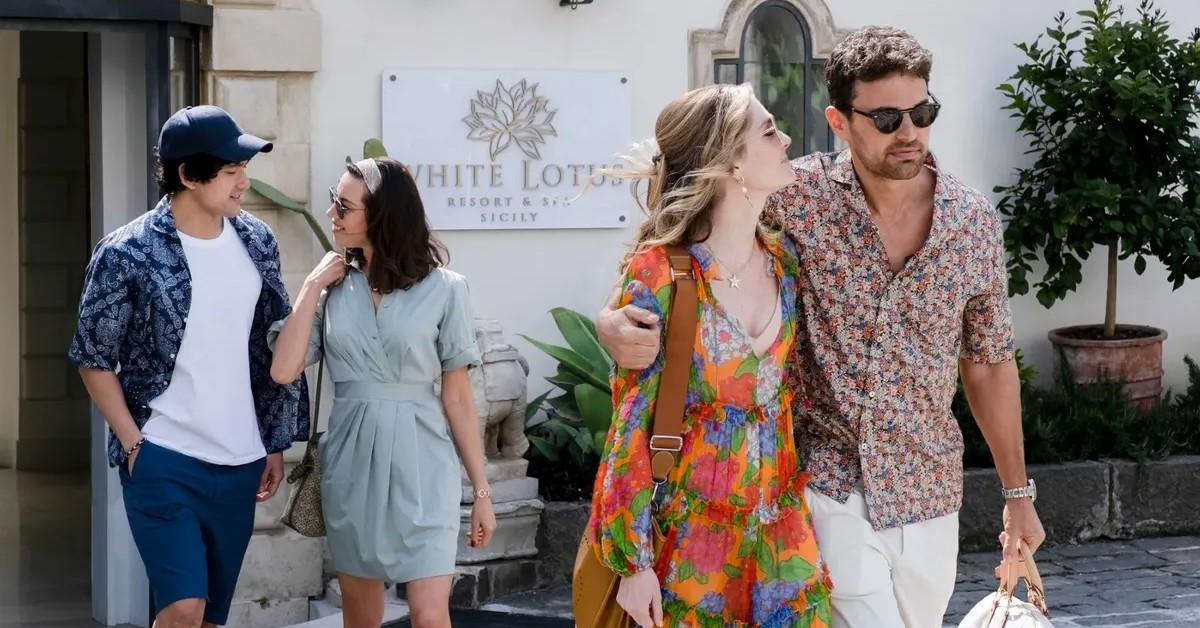 Did Ethan and Daphne sleep together in 'The White Lotus' Season 2 finale?
Though there was tension between the couples from the get-go, the drama really amped up when Ethan and Cameron did Molly with prostitutes Mia (Beatrice Grannò) and Lucia (Simona Tabasco) in Episode 3.
Article continues below advertisement
When the wives return from their off-resort excursion, Harper finds a condom wrapper in the couch of her hotel room. After confronting Ethan, he swears that it was Cameron who slept with Lucia, and that he's innocent (though he did kiss Mia).
Unsure of whether or not she should trust her husband, Harper — who's fed up with Ethan dodging her attempts at intimacy — begins flirting with Cameron, eventually admitting to kissing him "for like two seconds" in Episode 7, titled "Arrivederci."
Though we don't condone cheating, it's understandable that Harper wants to feel desired by her husband. Admittedly, it's baffling that anyone would be able to resist Aubrey Plaza's attempts at seduction.
Article continues below advertisement
Now it's Ethan who's mentally plagued by his wife's admission. Did she really only kiss the arrogant Neanderthal? He can't stop imagining vivid scenarios of the two making love.
Article continues below advertisement
Later on, as Ethan is taking a stressed stroll on the beach, he runs into cool-as-a-cucumber Daphne, who has made peace with her husband's cheating behaviors. When Ethan tells her that their spouses may have had sex with each other, Daphne looks devastated for a split second. However, she chooses to compose herself and bottle up her feelings.
In a scene that's as heartbreaking as it is beautiful, Daphne tells Ethan that "you don't have to know everything to love someone."
"I think you just, you just do whatever you have to do not to feel like a victim of life," she continues.
Throughout the season, Daphne has alluded to her pain. She also implied that she only stays with Cameron for the children. But still, she undeniably has love for her womanizing hubby.
To clarify, as she said herself, Daphne is no victim. Heck, she might've even slept with her Timothée Chalamet doppelgänger masseur.
Article continues below advertisement
After telling Ethan that a bit of mystery in a relationship is sexy, she welcomes him to join her on an adventure to the island of Isola Bella. Initially hesitant, Ethan follows her like a sailor following a siren.
As Daphne looks Ethan up and down, her intentions become clear. She seemingly wants quiet revenge on her husband (if only for her peace of mind).
Article continues below advertisement
The two walk off beyond our line of sight and the scene ends. Though signs point to yes, we'll never know if Ethan and Daphne slept together.
We'll leave you with Mike White's take on the situation.
"Did [Ethan and Daphne] have some kind of little dalliance on the island? Whatever happened, it allows him to let go of the jealousy that has been brewing with him. And it kind of brings back that first kind of sexual charge that happens in the beginning of relationships and sometimes fades away over time."
Seasons 1 and 2 of The White Lotus are currently streaming on HBO Max.