'The White Lotus' Reveals What Happened Between Harper and Cameron (SPOILERS)
In the Season 2 finale of 'The White Lotus,' Harper tells Ethan the truth about her encounter with Cameron. So, did she sleep with him? Details.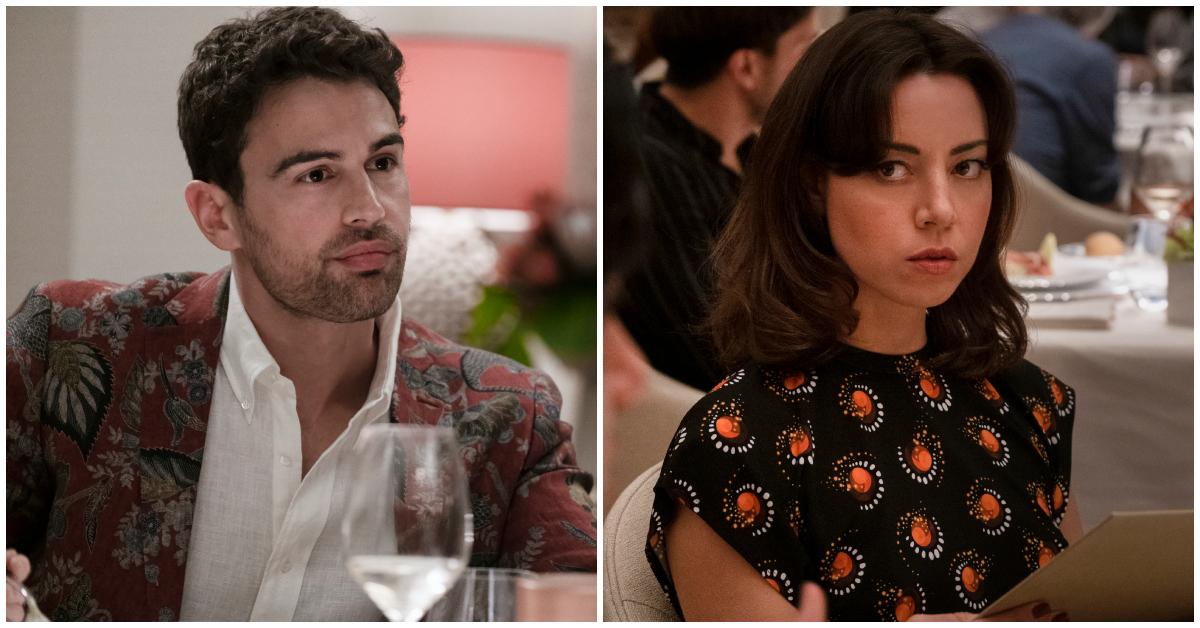 Spoiler alert: This article contains spoilers for the Season 2 finale of The White Lotus.
Since the Season 2 premiere of The White Lotus, viewers have been hooked on the couples vacation storyline. For those who may have forgotten, Ethan (Will Sharpe) and Harper (Aubrey Plaza) join Ethan's arrogant college roommate Cameron (Theo James) and his wife, Daphne (Meghann Fahy), on a trip to Sicily, and absolute chaos ensues.
Article continues below advertisement
Harper is incredibly skeptical of Cameron and Daphne's relationship, and for good reason — as it turns out, their happy marriage is essentially a facade. Daphne confides in Harper, telling her that she's aware of Cameron's infidelity, but she chooses not to see herself as a victim. By the penultimate episode, it seems this conversation has slipped Harper's mind because there's a question of whether she and Cameron slept together. So, did they? Keep reading to find out.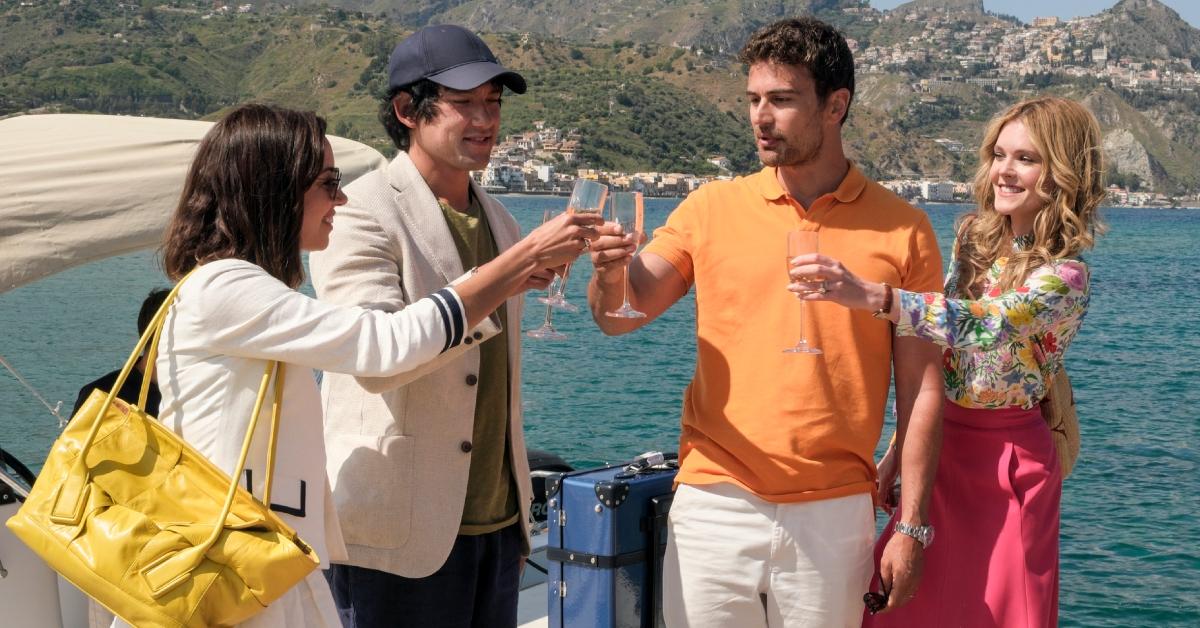 Article continues below advertisement
So, did Harper sleep with Cameron in 'The White Lotus'?
In the sixth episode, Ethan is fully convinced that Harper is cheating on him with Cameron; he saw them drinking at the bar and flirting with one another. After realizing the two were no longer at the beach, Ethan beelined it for the rooms only to find his and Harper's door latched shut. Once inside, he noticed the connecting door to Cameron and Daphne's room was open, which made him all the more suspicious about Harper and Cameron's rendezvous.
After having many graphic hallucinations of Harper and Cameron hooking up, Ethan confronts his wife in the Season 2 finale and demands she tell him the truth. She initially denies any wrongdoing but eventually comes around and admits she and Cameron kissed. Ethan doesn't believe that's all that happened, but before Harper can own up to anything else, her husband bolts down the beach and fights Cameron.
Article continues below advertisement
Although fans never get confirmation of whether or not Harper slept with Cameron, creator Mike White spoke with Deadline and revealed his thoughts on the intense couples drama. "The question of whether Harper and Cameron did more than the kiss, I think probably that's just all that happened. At the same time, there's some time that isn't really accounted for and I think that's why it's eating at Ethan," he told the outlet.
Article continues below advertisement
He added, "Did Ethan and Daphne have some kind of a dalliance on the island or whatever happened? That allows [Ethan] to let go of the jealousy that has been brewing with him. It kind of brings back that first kind of sexual charge that happens in the beginning of relationships and sometimes fades away over time."
"By the end you're like, well, maybe what Ethan and Harper needed just a small dash of what Cameron and Daphne have," he concluded. "It feels like Cameron to me is one of those guys that's not really going to change. Some of the unspoken things between them, you wonder if that's going to ultimately catch up with them. It is somewhat of a happy ending although there's dark clouds on the horizon too."
The White Lotus is now streaming on HBO Max.