'Barry' Season 4 Sees the Titular Hitman in Prison — Does He Ever Get Out? (SPOILERS)
Season 4 of 'Barry' kicks off with the titular hitman in prison for his crimes. Is there a chance Barry will get out of jail? Let's find out.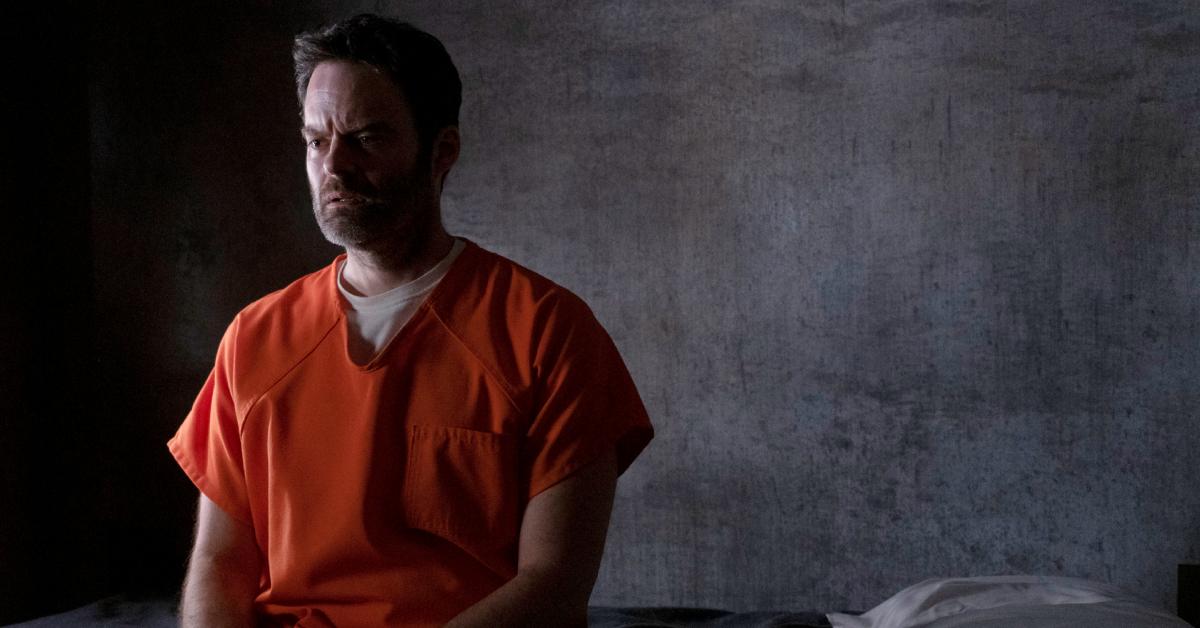 Spoiler alert! This article contains plot details for Season 4 of Barry on HBO.
After years of getting away scot-free, depressed wannabe actor Barry Berkman (Bill Hader) faces the most severe punishment of his life: Prison. In the fourth and final season of the acclaimed crime dramedy Barry, the titular human is immediately dropped in prison for attempted murder.
Article continues below advertisement
The fourth season premiered on April 16 with two new episodes. As of the halfway mark for Barry's curtain call, where does Barry Berkman currently stand? Does he end up escaping from prison? Let's break down what's happened so far.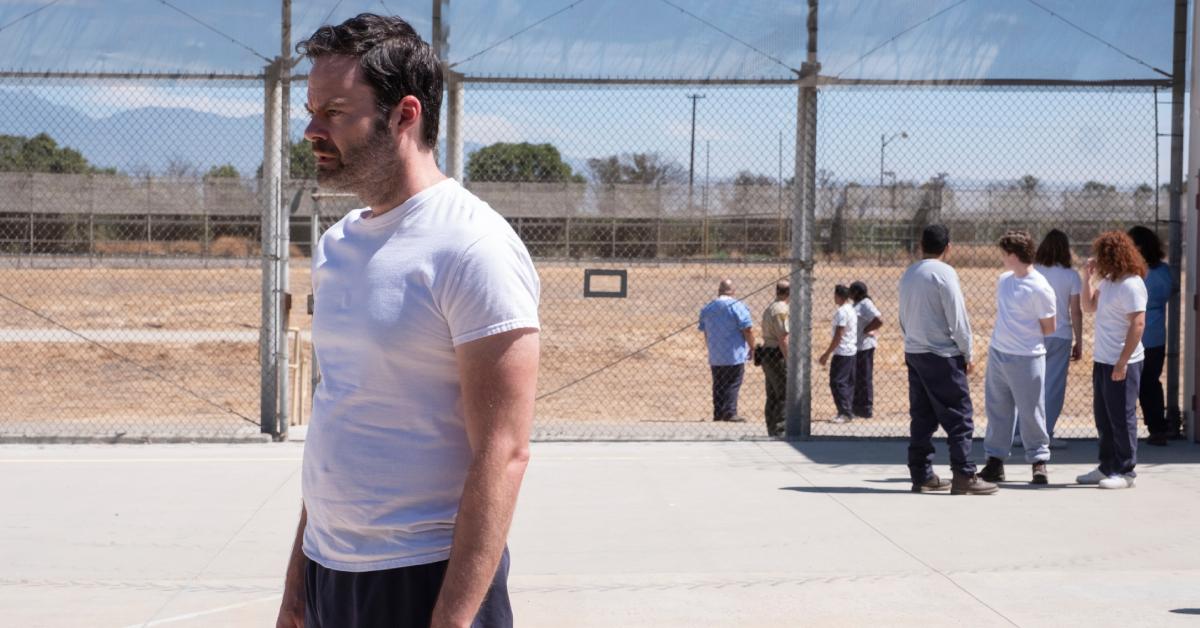 Article continues below advertisement
So, does Barry get out of jail in Season 4?
The fourth season picks up right where the third leaves off in Episode 1. After being arrested for the attempted murder of Jim Moss (Robert Wisdom), Barry is sent to prison where he is set to await trial for his litany of kills, including the Season 1 murder of Detective Janice Moss (Paula Newsome), Jim's daughter. With his bloody laundry finally being aired out, Barry is left with few allies, many of whom are disgusted with his violent nature.
He has a brief reconciliation with his old handler Monroe Fuches (Stephen Root), who also happens to be in the same prison as him. The two of them briefly band together in the clink while Fuches tries to use his fake reputation as "The Raven" to build respect among the other inmates in Episode 2. As Barry awaits trial, he receives a surprise visit from his ex-girlfriend and disgraced actor Sally Reed (Sarah Goldberg), who confesses that she misses his presence and that she feels safer with Barry around.
Article continues below advertisement
Spurred by Sally's admission, Barry tries to cut a deal with the FBI. He decides to abandon Fuches and cuts a deal with the FBI, exchanging his intel on international crime syndicates for a new life in witness protection with Sally. Things go smoothly with the deal at first, but a heartbroken Fuches leaks to aspiring Chechen crime mobster NoHo Hank (Anthony Carrigan) that Barry is talking to the FBI about their dealings.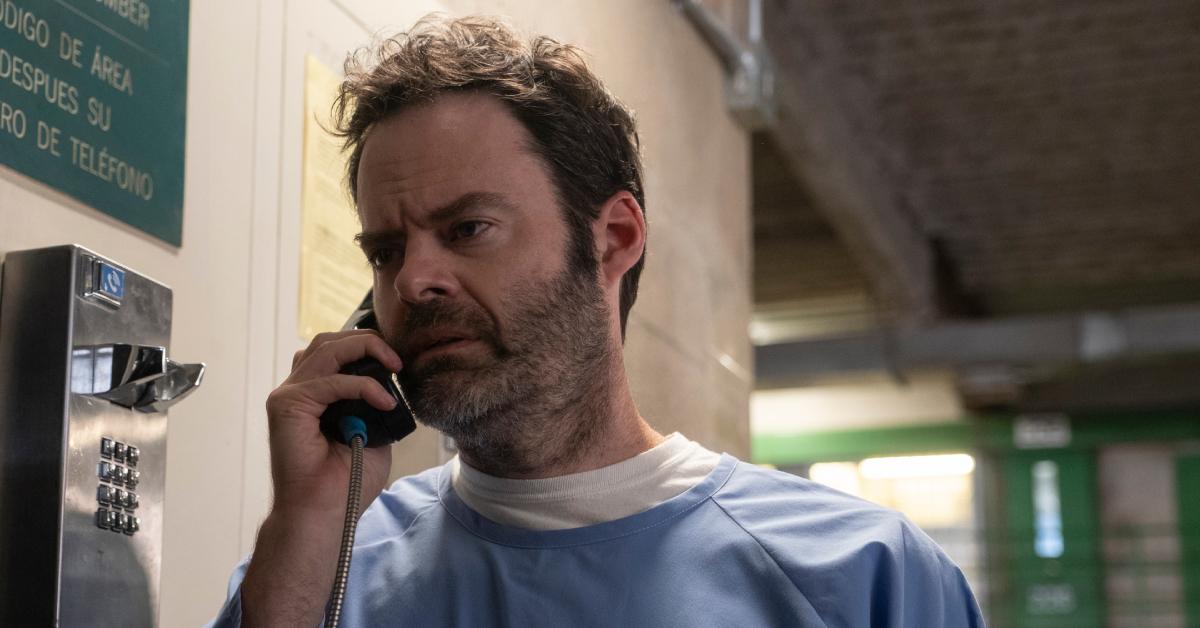 Article continues below advertisement
Just as Barry is about to finalize the conditions of his deal with the FBI in Episode 3, he is attacked by two assassins sent by NoHo Hank. The assassins kill everyone in the room, but fumble in their attempts to kill Barry as one of them violently injures his own hand. Barry immediately retaliates by killing the other assassin and uses the chaos to slip out of prison.
Barry is largely absent throughout Episode 4, with many of his former colleagues fearing that he'll come after them.
At the very end of the episode, however, it is revealed that he went straight to Sally's apartment and waited there until she returned home. At her wit's end with her reputation crumbling around her, Sally unflinchingly welcomes Barry back into her life as they resolve to run off together. Episode 5 follows up with them after an eight-year time jump, in which they live in the middle of nowhere under assumed identities and now raise a son together.
Though he is still a wanted man, Barry has seemingly used religion to try and let go of his violent past while Sally drowns her sorrows in alcohol. Their relative peace, however, is shattered after their former acting teacher Gene Cousineau (Henry Winkler) resurfaces in response to a biopic being made about the drama surrounding Barry.
New episodes of Barry premiere every Sunday at 10 p.m. EST on HBO.