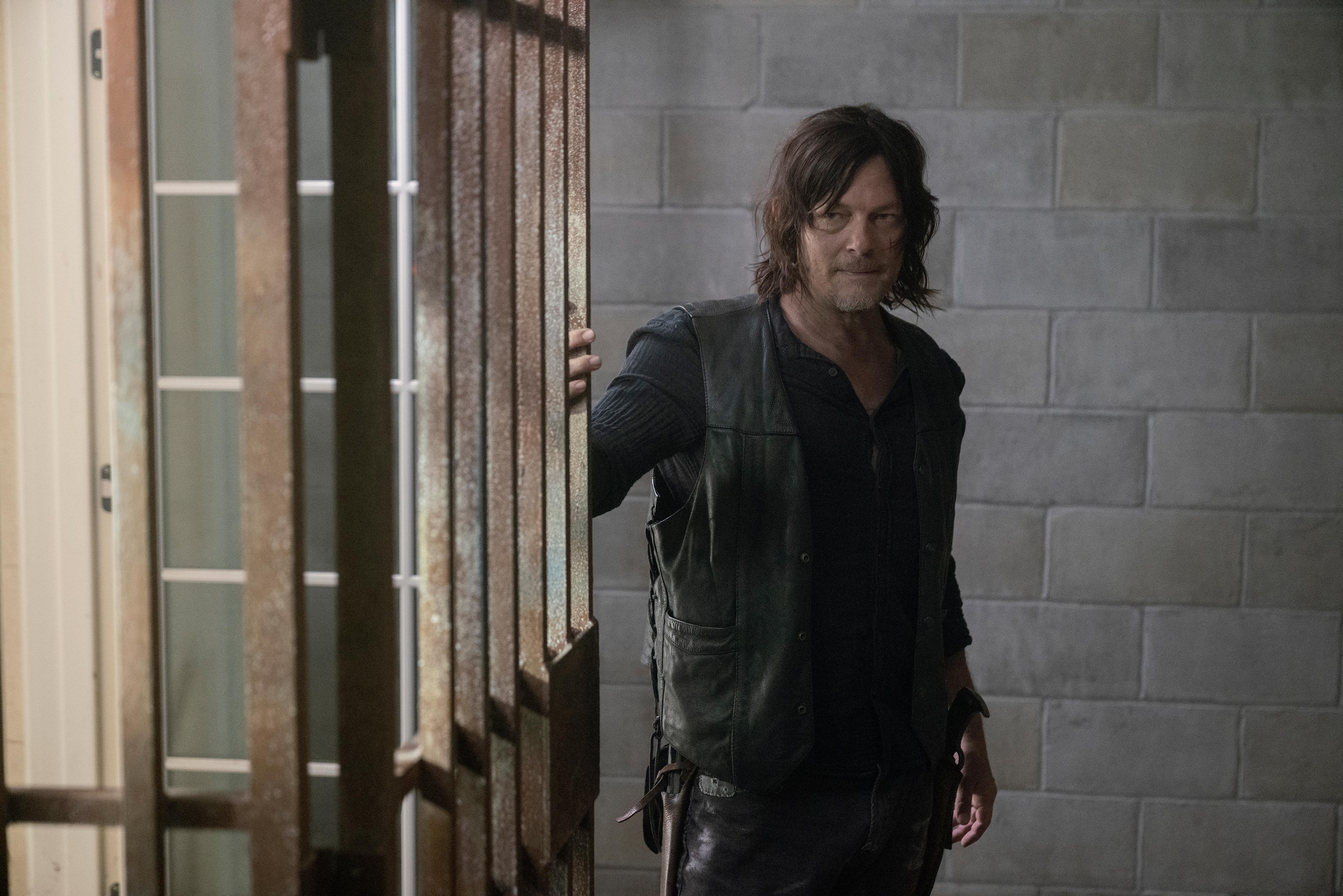 Daryl Is the One Person on 'The Walking Dead' Fans Don't Want to See Killed Off
The Whisperer War on The Walking Dead is in full swing and things can't end well for both sides. That means there will be casualties in the form of both good and bad characters and right now, fans are holding out hope that Daryl doesn't die and he makes it out unscathed enough to fight another fight somewhere down the road. As it is, he is one of the last remaining original characters on The Walking Dead and in a way, to lose him would mean the end of an era.
Article continues below advertisement
There's no guarantee that there will be a big death in the March 15 episode of The Walking Dead. However, it certainly seems like that's the direction in which things are headed. It would make the most impact on fans for a beloved character like Daryl to be the one to bite the bullet. That doesn't mean fans won't totally riot if that happens, though. Because this is Daryl we're talking about and The Walking Dead would basically crumble without him.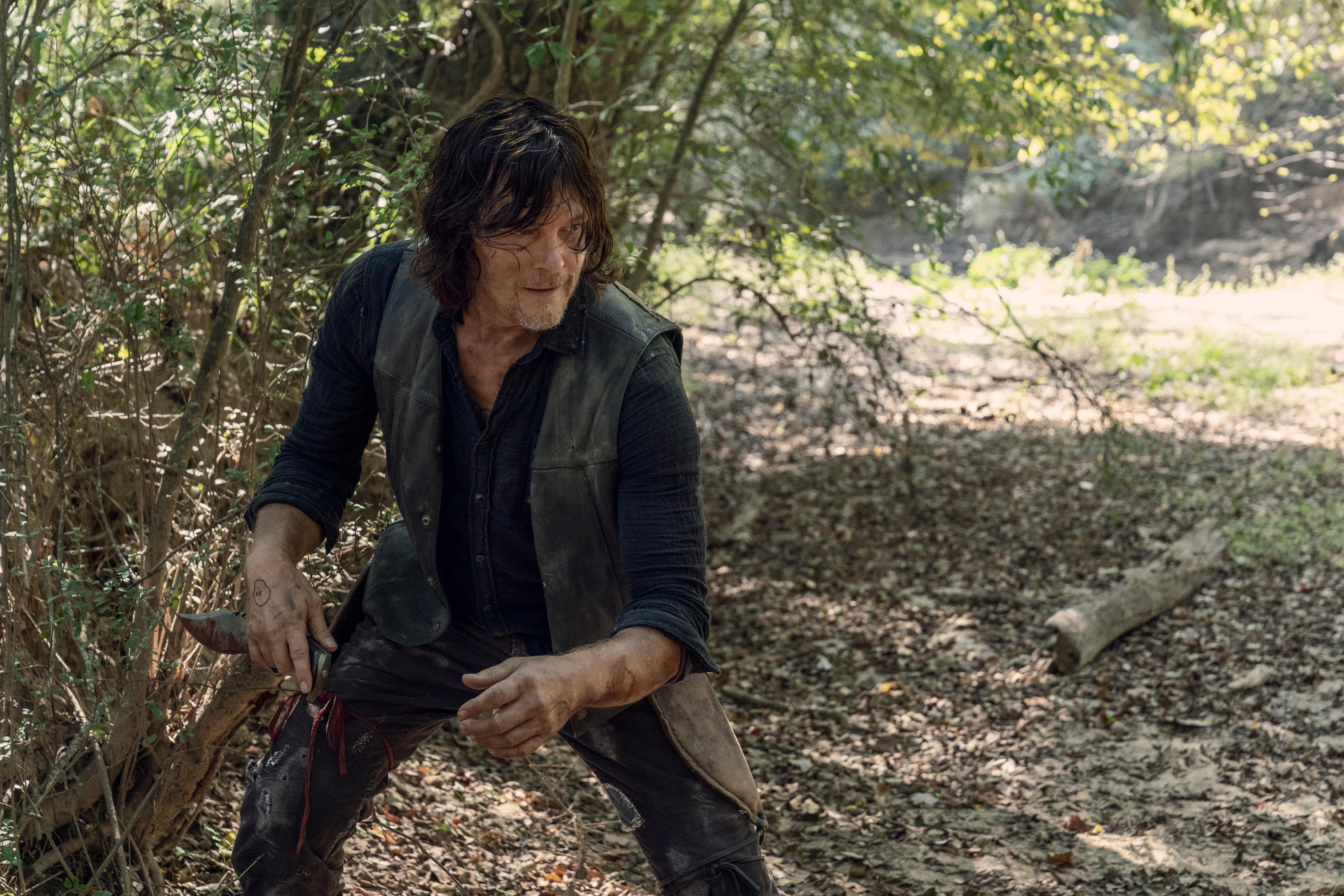 Article continues below advertisement
Does Daryl die on 'The Walking Dead'?
Things aren't looking great for Daryl right now. He and a ton of other survivors are surrounded by walkers closing in on them and the doors to Alexandria aren't going to hold in keeping everyone else inside. It seemed like they might have gotten a leg up on the Whisperers during their initial fight in the March 8 episode, but military maneuvers and a well thought out plan of attack weren't enough to keep the walkers at bay.
Now, it looks like Daryl and several other survivors could be killed by the end of the war in the March 15 episode. While it's hard to imagine that Daryl, of all people, would be killed off, especially with Michonne's exit right around the corner, it's just the kind of Walking Dead death that would shock and sadden viewers to their core.
Article continues below advertisement
Daryl isn't from 'The Walking Dead' comics.
The one thing to make fans concerned about Daryl's safety on The Walking Dead should be the fact that he isn't a character from the comics. There isn't a character based on him or any kind of plan for showrunner Angela Kang to stick to in regard to his character. So if the writers decide that the best move for the show is to get rid of him, he isn't alive in the comics and it could totally happen.
Article continues below advertisement
It's more likely that another character will die on 'The Walking Dead.'
If anyone is going to die on The Walking Dead, it will probably be someone else. Earlier in Season 10, Ezekiel admitted to having cancer and said that he has about a month left to live. If that's the case, it would make more sense for him to go out swinging in the Whisperer War rather than someone else. He is also a much-loved character who has been on the show for quite a while. His death wouldn't be as monumental as Daryl's, but it would still be felt throughout the fandom.
Article continues below advertisement
Norman Reedus isn't ready to say goodbye to Daryl.
At the very least, Norman Reedus, who plays Daryl on The Walking Dead, doesn't seem like he has any indication that Daryl will meet his maker on the show. In a recent interview on Conan, Norman said that if he was told one day that his character was going to be killed off, he would set the studio on fire. Seeing as how there hasn't been a case of a Walking Dead filming location set ablaze, that's a good sign that Daryl is safe.
Just because Daryl probably won't die on The Walking Dead doesn't mean everyone will make it out of the war alive. Chances are, there will be some casualties. But hopefully by the time the dust settles, some of those casualties will be from the opposing side too.
Watch The Walking Dead on Sundays at 9 p.m. ET on AMC.