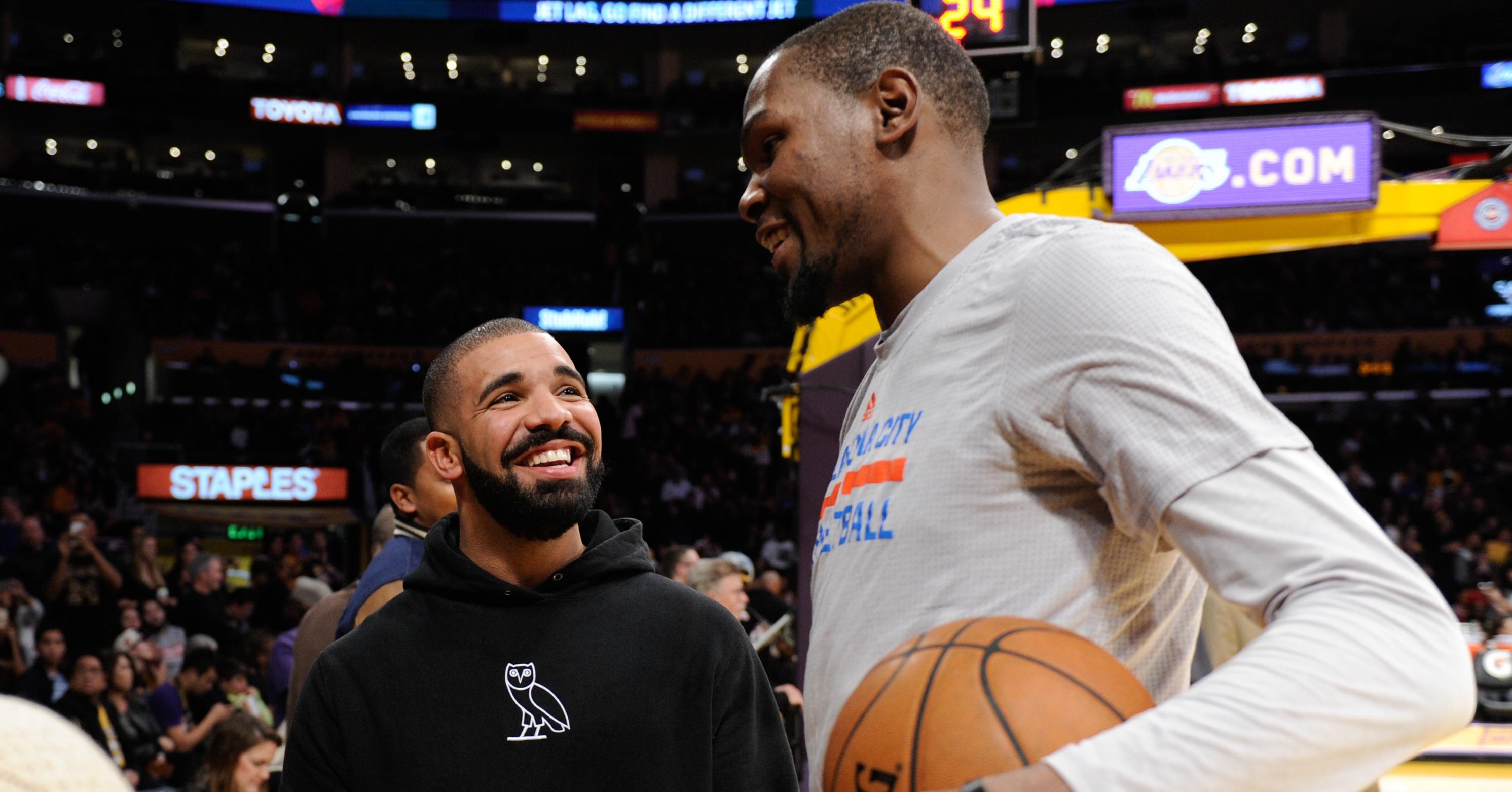 Does Drake Have the Coronavirus After Hanging out With Kevin Durant?
The list of celebrities with the novel coronavirus is increasing by the day. Tom Hanks and Rita Wilson have COVID-19, as does Idris Elba. But it's not just Hollywood that's being taken down by the virus. Multiple athletes have reportedly tested positive for it, including the first NBA player to have it, Rudy Gobert, who did not take precautions seriously and who touched the mics repeatedly during a press conference in order to make a joke about the virus.
Article continues below advertisement
Since the confirmation of his diagnosis came out, his own teammate on the Utah Jazz, as well as a Detroit Pistons player who recently went head to head with the Jazz on the court, have confirmed that they tested positive as well. And they're not the only players. It was recently announced that four Brooklyn Nets players have COVID-19, including Kevin Durant.
But Kevin was recently spotted hanging out with his good friend Drake in West Hollywood. Could the rapper be the next to have the coronavirus?
Article continues below advertisement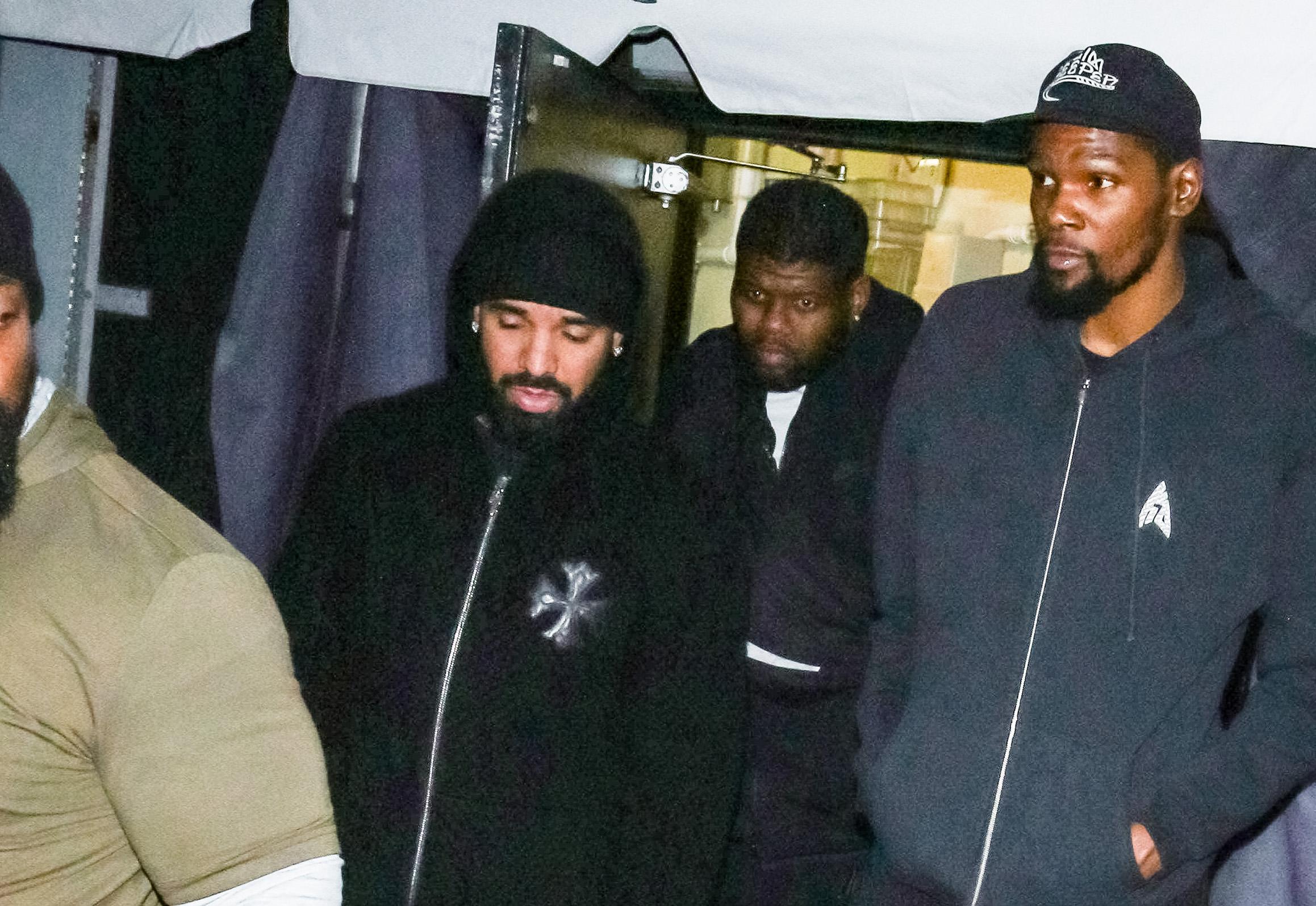 Does Drake have the coronavirus?
Drake has neither confirmed nor denied that he has been tested and tested positive for COVID-19. While we are severely lacking in test kits for the virus, we would hope that those who know that they have been exposed to COVID-19, like Drake, would be able to get tested.
Article continues below advertisement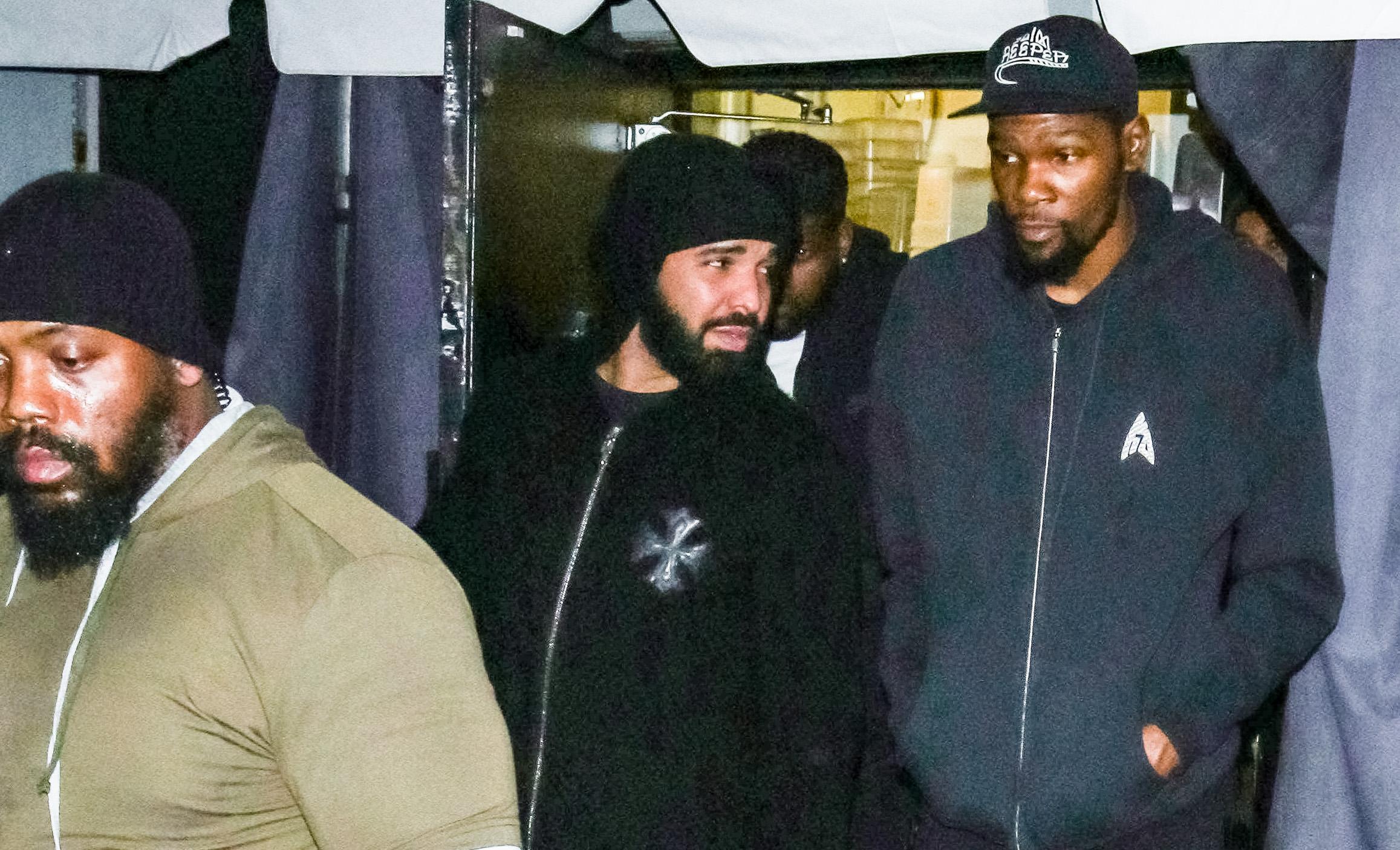 Article continues below advertisement
When was Drake exposed to the virus?
The rapper was spotted hanging out with Brooklyn Nets' Kevin Durant a week before Kevin come out to say that he tested positive for COVID-19. Drake posted a photo of their night together on Instagram and it was reported that they were spotted sharing dinner and drinks at a West Hollywood bar and restaurant called The Nice Guy.
Article continues below advertisement
Although the Nets had issued a statement saying that four players had tested positive, they did not name names. Kevin decided to come out on his own, telling The Athletic, that he is "feeling fine" but he encourages everyone to "be careful. Take care of yourself and quarantine."
And it looks like Drake is taking his advice. The 33-year-old is currently self-isolating right now, staying in his Toronto mansion to avoid the spread of the virus.
Article continues below advertisement
He shared what he's up to on his Instagram Story on March 16. He's just shooting hoops in his personal, indoor basketball court. You know, like we're all doing while we're quarantining, right? Either way, it looks like Drake is doing the responsible thing so that, if he does have the virus, he's not giving it to anyone else.
The best way to prevent contracting or spreading coronavirus is with thorough hand washing and social distancing. If you feel you may be experiencing symptoms of coronavirus, which include persistent cough (usually dry), fever, shortness of breath, and fatigue, please call your doctor before going to get tested. For comprehensive resources and updates, visit the CDC website. If you are experiencing anxiety about the virus, seek out mental health support from your provider or visit NAMI.org.