So Many People Die in 'True Story' — Does Gene? [SPOILERS]
Does Gene die in 'True Story'? He accidentally catches sight of his greatest icon disposing of a dead body. Does the Kid (Kevin Hart) kill him?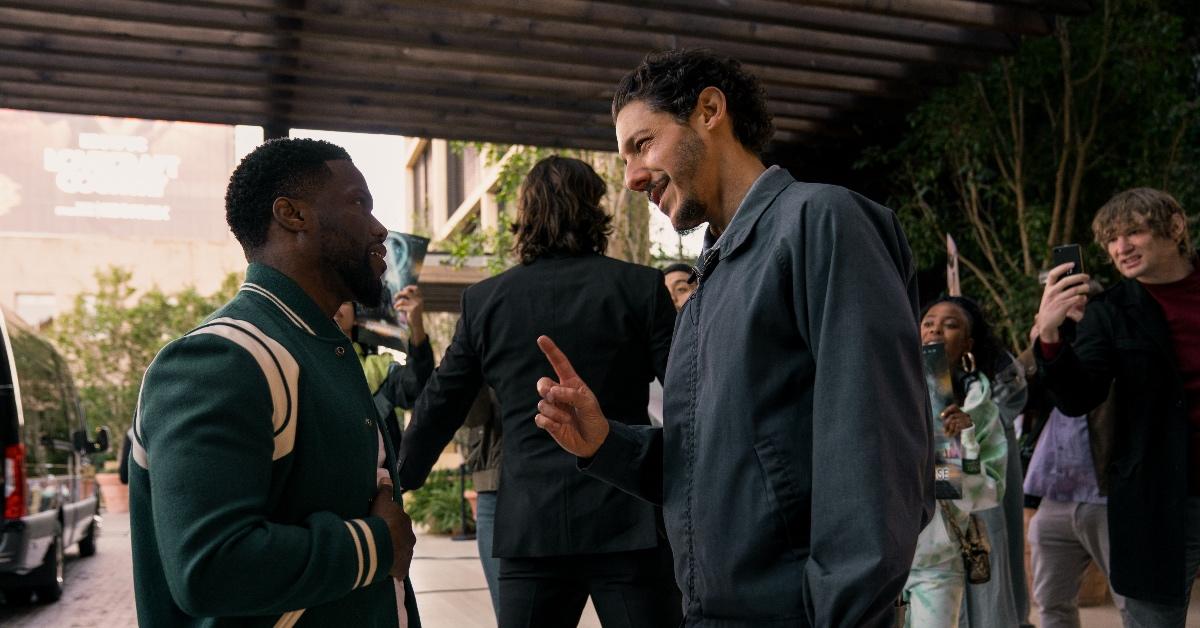 Spoiler alert: This article contains spoilers for Netflix's True Story.
With a star comedian desperate to save his reputation as its focal point, Netflix's True Story deals with questions about the strange workings of fame, the ups and downs of brotherhood, and the limitations of ethics.
Article continues below advertisement
Starring Kevin Hart and Wesley Snipes, True Story revolves around an A-lister's desperate attempts to save his reputation, no matter what the cost. Now, fans are wondering which characters make it out alive. Does Gene (Theo Rossi) die in True Story?
Does Gene die in 'True Story'?
True Story chronicles an A-lister's moral demise. Following the premiere of his latest movie, the Kid (Kevin Hart) embarks on a trip home. Things start to go awry after he reunites with his troublesome brother, Carlton (Wesley Snipes).
After a night on the town, the Kid wakes up to find the dead body of a woman named Daphne (Ash Santos), in his bed. Desperate to save his reputation, the Kid calls a Greek fixer named Ari (Billy Zane) for help. Ari names his price: $6 million.
Article continues below advertisement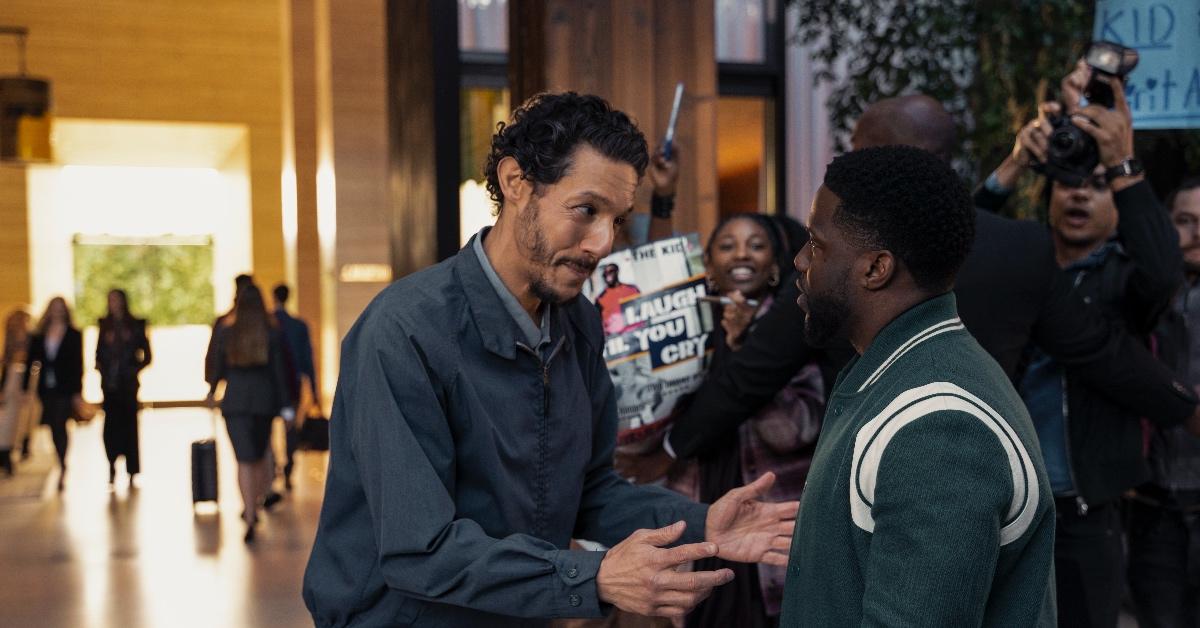 Instead of coughing up the money, the Kid kills Ari. Unfortunately for the Kid, Ari has two worried brothers, Nikos (John Ales) and Savvas (Chris Diamantopoulos), who are just as able to confidently navigate the underworld. They launch a makeshift investigation into Ari's mysterious death, but that's far from the only problem the Kid has to face over the course of seven episodes.
Article continues below advertisement
An enthusiastic fan named Gene watches the Kid and Carlton get rid of Ari's body, which, once again, spells trouble. He tells the A-lister about the resulting tape early on in the season, and that doesn't exactly soothe his nerves. The Kid and Carlton try to get Gene to delete the evidence and decide against murdering him.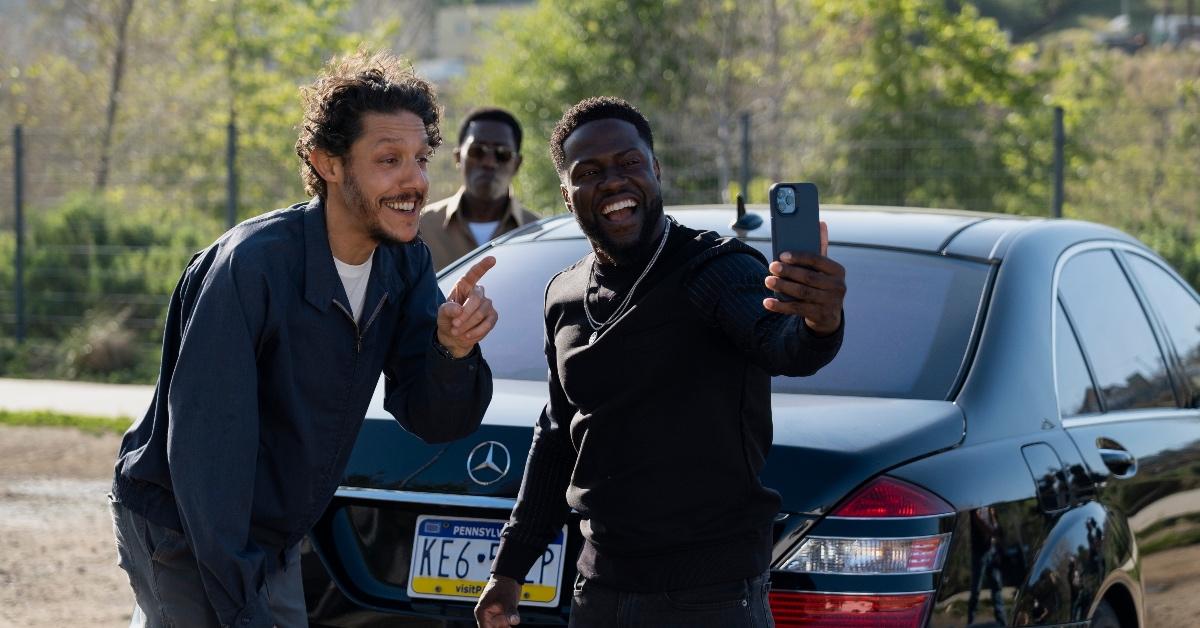 Article continues below advertisement
Later on in the season, Carlton figures out a solution that could, on paper, put an end to their series of unfortunate events. He gives Gene Ari's watch, knowing fully well that Ari's brothers are already looking for clues.
Season 1, Episode 6 captures the confrontation between Gene and Nikos and Savvas. They try to probe into the circumstances of how Gene acquired the watch. Gene tells them it was a gift.
Convinced the Kid is destined for success, Gene eventually tells them he was the one who killed Ari. He goes down thinking he saved his hero — but is that all there is to the story?
Article continues below advertisement
How does 'True Story' end? Here's the ending explained.
Toward the end of the season, the Kid learns that Daphne didn't die during the night he had spent drinking with his brother. Instead, Carlton told him she died to frame him. In essence, Carlton created the perfect setting for a killing spree.
Blissfully unaware of what was going on, the Kid merrily went along with it. The Kid and Carlton have a heart-to-heart, as part of which the Kid verbalizes that his brother was somewhat unsuccessful at being a brother.
Afterward, they run into Nikos and Savvas. In the heat of the moment, the Kid decides to shoot them both. He also murders his brother. His reputation, by the looks of it, remains more or less intact.
Season 1 of True Story is available on Netflix now.