How Sassy Will Things Get on 'The Golden Bachelor'? — We're Talking Fantasy Suites
Will 'The Golden Bachelor' have fantasy suite dates? Fans of the franchise are curious about what from the original is making its way to this spinoff.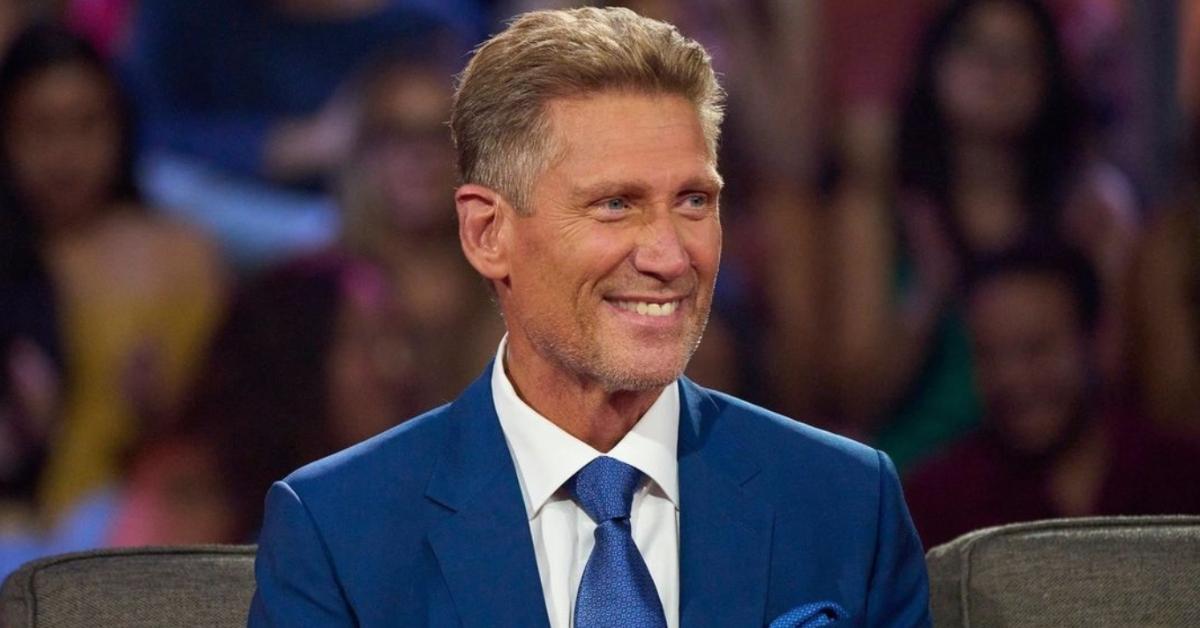 As the very first Golden Bachelor, Gerry Turner has a lot to parse through. During the "Men Tell All" episode of Charity Lawson's Bachelorette season, Gerry dropped by so fans of the franchise could get to know him better. The 71-year-old retired restaurateur fielded questions from host Jesse Palmer like an old pro. He didn't even blink when Jesse broached a rather sensitive subject. Does The Golden Bachelor have fantasy suite dates? Here's the potentially sassy scoop!
Article continues below advertisement
Does 'The Golden Bachelor' have fantasy suite dates?
Jesse Palmer didn't mince words when asking Gerry about the possibility of fantasy suite dates on The Golden Bachelor. To his credit, Gerry was very thoughtful in his response. There are definitely going to be overnight dates, but they won't look like the typical Bachelor setup. "That's a long way down the journey," said Gerry. "That's a long way."
Article continues below advertisement
He also added, "I think there's a lot of steps that I and a potential partner would need to go through to get to that to make it a comfortable situation." Speaking of Gerry's partner, Jesse also touched on the fact that Gerry was previously married to his high school sweetheart Toni for 43 years, before she sadly passed away in 2017. Is it possible for Gerry to find a love like that again? Once again, Gerry really knocked his answer out of the park.
"I don't think that's what I'm looking for," he told Jesse. "What I look for at the age of 70 is different than what I looked for in high school and college." To be clear, Gerry is very confident he will find someone; he's just wise enough to know that he shouldn't look for another Toni. "I don't think it would be right to do it that way," he explained. "I think we'll knit a wonderful relationship."
Article continues below advertisement
What is Gerry looking for in a partner, and does he have any advice for others looking?
Since it was revealed that Gerry is the first Golden Bachelor, life has been pretty hectic to say the least. "It's been a whirlwind the last couple of weeks," he shared with Jesse. "I feel like the last ingredient going into the blender for a smoothie, and your finger's right on the blender to start it." Hopefully he isn't too shaken up by all the attention!

Article continues below advertisement
Honestly, Gerry isn't aware of most of it because he's not active on social media. When Jesse told Gerry he was trending at one point, Gerry's reaction was delightful. "If I knew what that meant, I'm sure I would appreciate it a whole lot more," he said laughing. When social media dubbed him a Grandzaddy, who could blame Gerry for not understanding?
We already love Gerry, who worked his new title into a pretty serious question from Jesse. "What are you hoping to find in these women?" Jesse asked. Gerry responded: "I think what I'm most looking for that first night is for one, or several of those women, to have that look in their eyes like 'Oh gosh, OK, I found my own Grandzaddy.'" That should be easy enough.
As far as advice for anyone in a relationship, or looking for one, Gerry kept it pretty simple. "Look at your spouse every day and tell them you love them. Because the day comes too soon for one of you, that you can't do that. And I would give anything to be able to do that one more time."